Latest posts by Jessica Lauren Vine
(see all)
If you're tired of feeling like you're one step behind your competition, it might be time to upgrade your skills. One of the ways you can do this is by using an online learning platform. In this article, we will go through LinkedIn Learning vs Pluralsight to see which one is the best for your needs.
When your boss has to decide to give you or your coworker a promotion, you want to give them a good reason to choose you. Show you're growing your skills and knowledge can be that extra push they need to choose you over the other person they're considering.
You may find some free information and courses online, but many of them are incomplete. Finding online learning platforms that provide the most bang for your buck is key. Once we go through this information on LinkedIn Learning and Pluralsight, you will be able to move forward with your education goals.
Main Differences Between LinkedIn Learning vs Pluralsight
The Main Difference Between LinkedIn Learning vs Pluralsight are:
LinkedIn Learning has a wide variety of educational courses, whereas Pluralsight only has technology courses
LinkedIn Learning requires a certain standard of quality to be on their website, whereas the quality is all over the place with Pluralsight
LinkedIn Learning offers course certificates from a name people trust, whereas many people don't know what Pluralsight is
LinkedIn Learning offers reasonable monthly and annual pricing, whereas the highest level annual subscription for Pluralsight is on the high side with low value
LinkedIn Learning vs Pluralsight: LinkedIn Learning Overview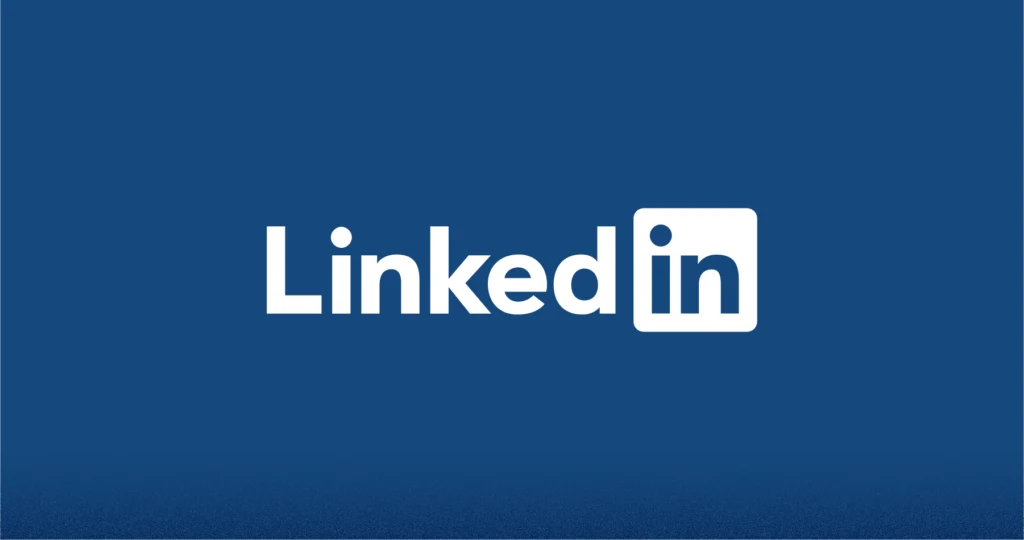 LinkedIn Learning didn't use to be much to look at, but in 2015, LinkedIn brought Lynda.com and its entire catalog of courses. Started in 1995, Lynda.com was originally meant to be online support for Lynda Weinman's classes and books. It wasn't until 2002 that the site began to offer courses online, and it took a while to get from hundreds of courses to thousands of courses.
In 2016, Microsoft bought LinkedIn, which is Lynda.com's parent company. In 2017, they merged and are now what you know as LinkedIn Learning.
This platform is meant to give people easy access to world-class content that is personalized. They use data to help users find the right courses for them and make it easier for people to learn no matter where they are in the country or world.
When you go through the courses, it is easy to see how diligent they worked to make their vision come to life.
A quick look at the main features:
Many interesting topics available right at your fingertips
Learn from experts in the field without shelling out thousands of dollars
Easily filter and search for the courses you need to further your education
Pay one low price for as many courses as you want
Get help with courses if you get stuck
Using LinkedIn Learning – How to Get Started
Getting started with LinkedIn Learning is simple since, like over 700 million other professionals, you likely already have an account for networking. All you need now is to start the free trial or to buy a subscription.
For those of you who like to jump from course to course, you'll enjoy the LinkedIn Learning platform. With some other learning platforms, you have to buy each course you want to learn, and that can get pricey if you see multiple things that interest you.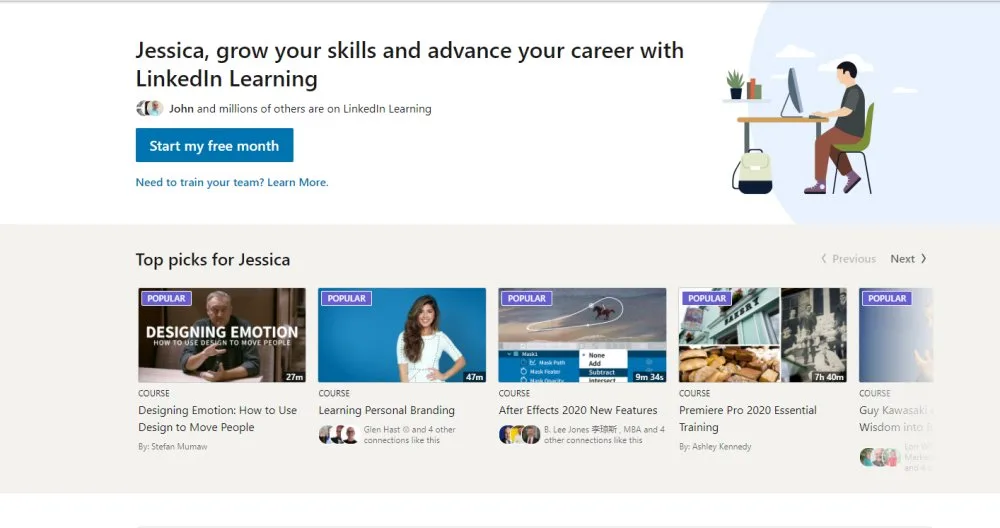 If you haven't tried LinkedIn Learning before, you can try it out for a month for free. All of the courses are accessible to you to get the full experience and see if they have everything you need. You can easily save courses for later or start on one that you think looks interesting. Even if you cancel your membership, your courses will still save there if you want to come back later.
LinkedIn Learning is easy to navigate since they paid close attention to the structure of the platform. You can use the filters to find what you want without having to sort through everything.
Course Types
Here's an overview of some of the types of courses you'll find on LinkedIn Learning: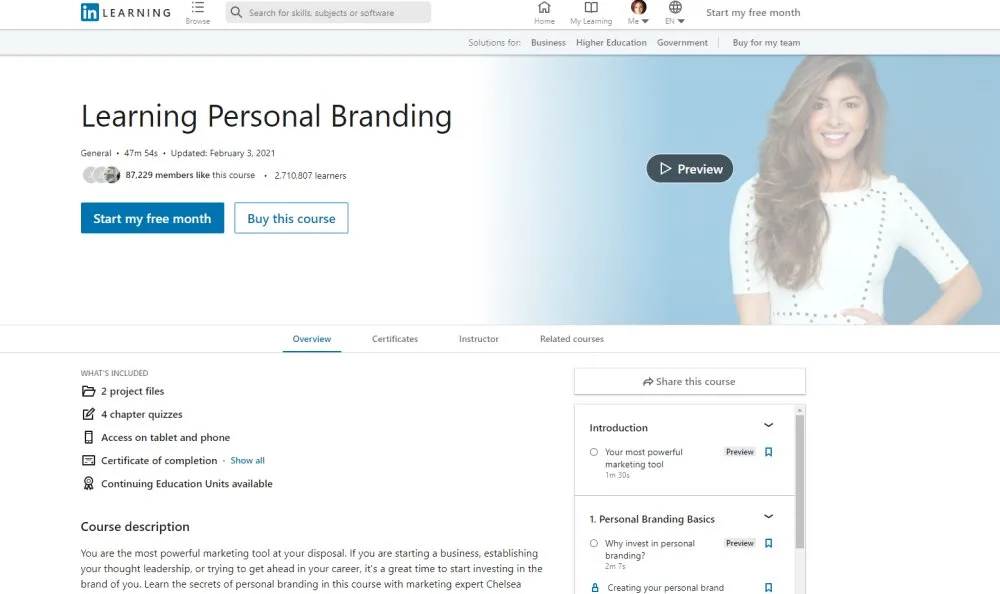 3D Modeling
Rendering
Drawing
Video Color Grading
Web Graphics
Cloud Development
Software Support
Internet of Things
When you find a course of interest and click to view, you'll immediately see an introduction video pop up. Some of them are more professionally done than others, but they will give you a good idea of what the course is about. Whether they have classwork or not, you can still do the coursework at your own pace.
Below the video, you'll find out more about the course, like the instructor and any other listed details. These details usually list the learning objectives and skills covered, which will allow you to decide if the course is right for you or not.
Instructor & Production Quality
The last thing you want is to look at a grainy video with a hard-to-hear instructor. When you go through the videos on LinkedIn Learning, you'll soon see they don't allow any of that on their platform. Even though the creators are responsible for the content, they do require a certain quality of content to be on the platform. That is why you'll always be able to hear and see your instructors clearly.
Support
LinkedIn Learning has a nicely built-out frequently asked questions section. If you don't find what you need there, you can easily contact support to get help on using the learning platform.
Pricing
Being able to access hundreds and thousands of dollars worth of courses for only $29.99 per month makes me smile. I'm an avid learner, and if you are too, this might be the right platform for your brain and budget. If you have some cash to invest upfront, you can pay the annual price and get the courses for $19.99 per month.
Aren't sure if LinkedIn Learning is the right thing for you? Try the platform for a full month for free and see how you like it. Just make sure to cancel before the next billing date if you don't want to continue, and you're good to go.
LinkedIn Learning vs Pluralsight: Pluralsight Overview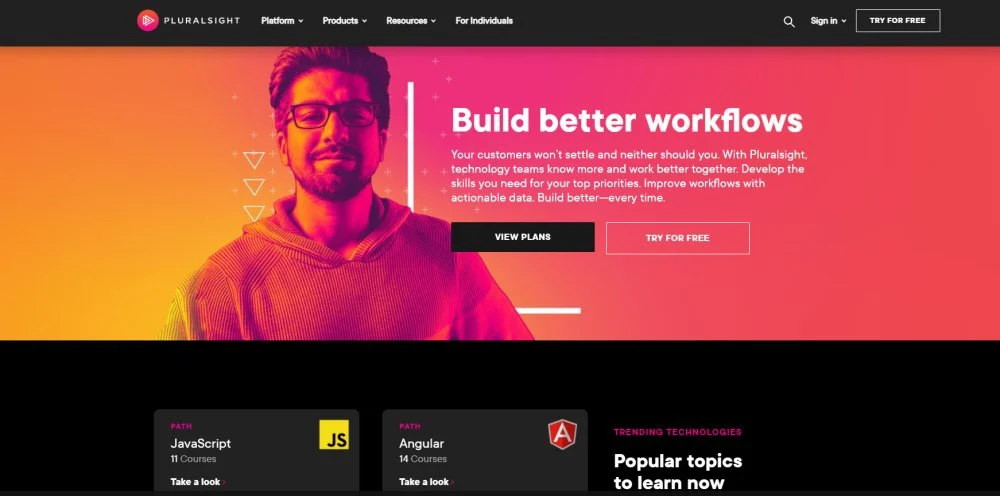 Pluralsight has been around since 2004, and it shows. Some of the courses on the platform are a little aged, and that's not good when it comes to technology. Other than that, it's a good platform so let's continue talking about how Pluralsight came to be what we see before our eyes today.
Pluralsight's goal is to help organizations scale their transformation. Giving people easy access to learning about technology and to gain new skills is a big part of why Pluralsight came to be, and they're doing a good job achieving their vision.
A quick look at the main features:
Over 1,500 experts authors
Hands-on learning opportunities
Great for beginners to get a good foundation
A free 10-day trial so you can try before you buy
Validate what you learn by getting real-time feedback
Using Pluralsight – How to Get Started
Once you're ready to get started with Pluralsight, you need to create a profile. Before creating your profile, you need to pick whether you want to have a standard or premium account. With the premium account, you have access to the expanded library and other key parts of the platform. We'll talk about that as well as the pricing below since you can also choose a monthly or annual subscription.
If you're a coding newbie, it might be a little difficult for you to figure out where to get started in some areas of the premium membership. If you find yourself lost in the sauce, you can easily get help from support but try not to take courses that are too old since technology courses can get dated quickly.
Course Types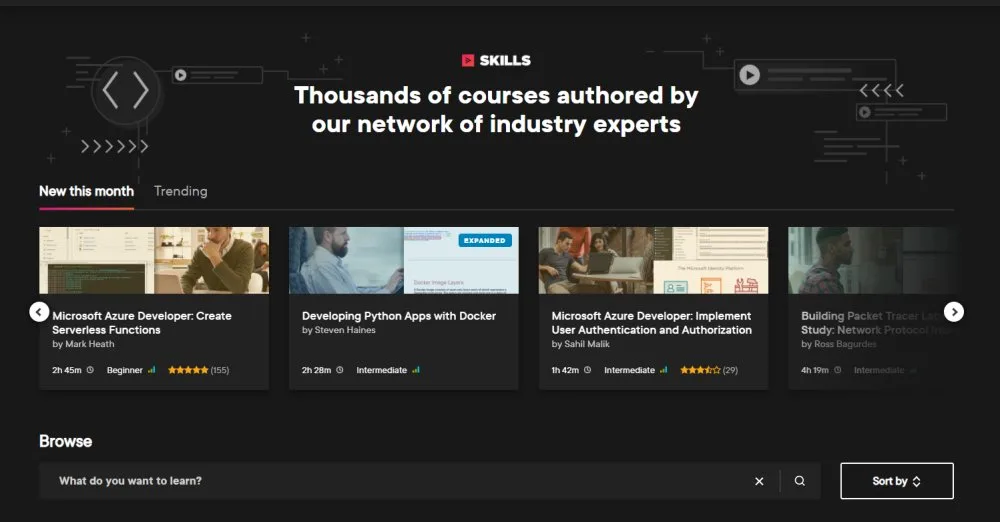 Here's an overview of the courses Pluralsight has to offer:
Aec
Architecture & Construction
IT ops
Manufacturing and Design
Software Development
Web Development
If you're looking for something technology-related, you're likely to find it when you dig through Pluralsight's massive library.
Courses
When you click on a course, you can click to see the course overview that will give you an idea of what the course is about. You can see the star rating, the instructor, what level of learner the course is for, when it was last updated, and how long the course takes. This is also where you will read the course description.
If you like the course, you'll also be able to visit the instructor's profile so you can see more courses by them.
Instructor & Production Quality
Much like LinkedIn Learning, Pluralsight has many different creators, which means different formatting and quality. The good thing is that they do seem to have some standards but possibly not as high of a standard as LinkedIn Learning. You will notice that teaching quality is all over the board, which can make you frustrated when you're trying to learn a skillset.
If you don't like going back and forth between quality, it's best to find an instructor that does a good job and really sticks with their content.
Support
If you have a problem with anyone on the site, you can search their frequently asked questions section or fill out the contact form and ask your question there.
Pricing
Before you shell out any money, you can use the 10-day free trial and see how you like it. You will need to pick whether you want to go with a standard account or a premium account. With the standard account, you'll get the core courses, all skill assessments, and paths. With the premium subscription, you have access to their entire library with over 7,000 courses, certification practice exams, and hands-on learning.
The standard account is $29.00 a month, and the premium account is $45.00 a month. If you want to pay annually, you can get a good discount from doing this. It is $299.00 a year for the standard account, and for the premium account, it is $449.00 a year.
There aren't any coupons to get access to the platform cheaper, but it's a reasonable price.
LinkedIn Learning vs Pluralsight: Which Should You Pick?
Course Content & Teaching Quality
Both of the sites have high-quality courses created by experts. However, a good thing about LinkedIn Learning is that you can click through from the course and visit their LinkedIn profile. This gives you an idea of who you're learning from and what their expertise is.
Ease of Use & Navigation
LinkedIn Learning has much better navigation than Pluralsight, so you can easily find what you need to learn. However, if you're learning technology, Pluralsight is likely to give you more of the help you need.
Pricing
If you want to learn more than just technology, then LinkedIn Learning will offer you the most value. On the other hand, if you're most interested in learning all things technology, then Pluralsight might be the best learning platform for you.
Support
Both platforms have ample frequently asked questions sections. They also have support staff that reply to your requests when you need help with a course.
FAQs
Question: Does LinkedIn Learning or Pluralsight give me more for my money?
Answer: If you want more courses than just technology, LinkedIn Learning will give you more bang for your buck. On the other hand, if you only want technology courses, you should consider sticking with Pluralsight.
Question: Is it easier to learn on LinkedIn Learning or Pluralsight?
Answer: Both LinkedIn Learning and Pluralsight are video learning platforms. It more depends on whether an instructor you understand well is on the platform or not.
Question: Is it easy to cancel my subscription on LinkedIn Learning?
Answer: You can quickly cancel your subscription without being billed as long as you get to it before the billing date.
Question: Is it easy to cancel my subscription on Pluralsight?
Answer: You can quickly cancel your subscription before the billing date to avoid another charge.
Bottom Line: Which Platform Takes First Place?
When it comes to LinkedIn Learning vs Pluralsight, I personally pick LinkedIn Learning. I have a lot of different topics I like to learn about, and Pluralsight doesn't have any of them. If I were focused on technology, then I would pick to study on Pluralsight.
Make sure to check out some of our other articles to see what other options are out there or see how Linkedin Learning compares to: