About Online Course Rater
Purpose: empowering people to develop new skills by enrolling in some of the best online courses out there;
Mission: bringing some of the most popular online courses and e-learning platforms to our readers' attention by offering them insightful details about these virtual educational services;
Values: transparency, honesty, straightforwardness, user-friendliness, simplicity.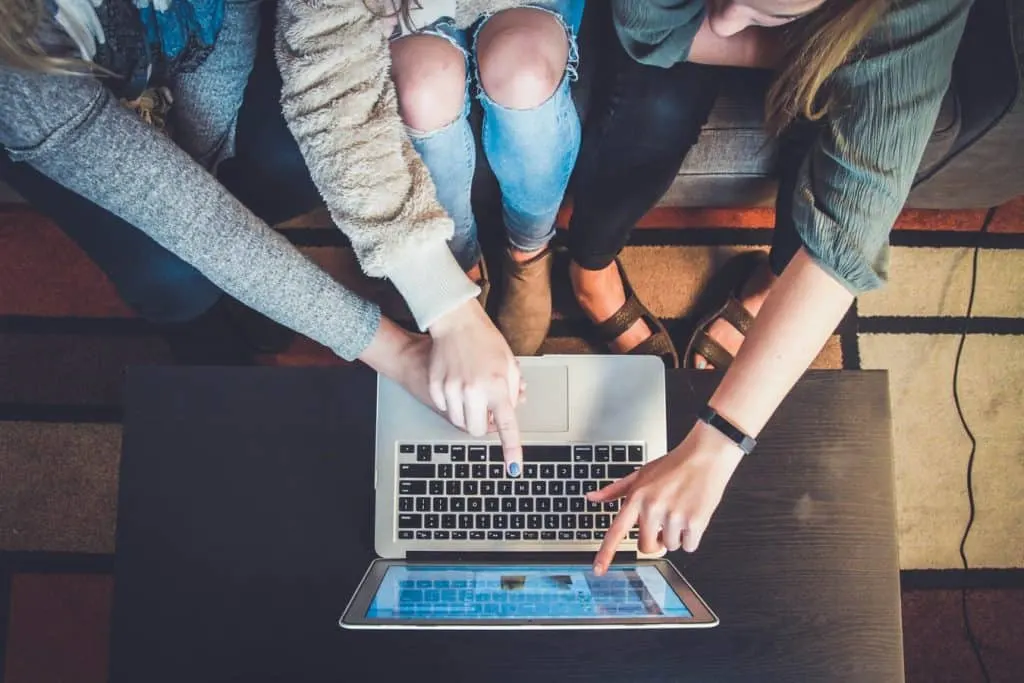 Our Mission
Here, at Online Course Rater, we serve thousands of people through our updated and honest reviews of the best e-learning programs available on the Internet. In a highly saturated market, online users can feel quite overwhelmed with so many possible alternatives when it comes to finding the best online business courses. We disclose all those useful tips on how to search and enroll in this kind of class that suits your unique needs and level of expertise.
Besides business programs, we also cover coding training and design courses. Our decision to include graphic design class alternatives was a well-made one considering that this particular industry is still on a roll but it is constantly developing and changing. Therefore, those of you who're interested in this particular field of activity must keep up and upgrade your skills.
All our team's efforts are targeting the expectations of our readers. We want them to gain easy access to many online courses that can kick start their career. Some of those that follow our platform are newly graduates while others have already spent years in the work field but they're looking for a major career change. Our list of the best online e-learning platforms will help them choose those course providers that suit their preferences and learning pace.
Another important thing that we plan on informing our readers about is how to find the best language programs on online platforms. Speaking several foreign languages remains and it will always be in high demand because it is an ability that opens a lot of doors and brings plenty of opportunities, not to mention that it boosts your brain activity while also improving cognitive processing and preventing diseases such as Alzheimer and dementia.
Our purpose was, from the very start, to build a safe and welcoming online community where people can find the latest trends and information on e-learning opportunities which can further help them move their careers to the next level by finding new jobs and projects a lot easier and quicker. Followers are also encouraged to share these blog posts and reviews so that others can see. Basically, we support the spread of knowledge.
We may not be the oldest source of information on the Internet but we surely are completely honest and do thorough research for every piece of content we publish. We're eager to receive people's opinion which is why we have enabled a comment section after every article or review. After all, we have the same purpose; that of creating an overall better learning experience.
Our articles and online course recommendations are suitable for all adults, regardless of their profession, age, educational background, or level of expertise. We tackle different topics and courses from a wide range of fields and specializations. In the end, once you go through our content pieces, you will become an e-learning pro due to the fact that you will know how and where to find the best online courses as well as access the most popular digital education platforms.
About the Team
We're aware that writing is kind of a solitary endeavor. However, we, at Online Course Rater, like to think of ourselves as one happy not-so-big family. We are all committed to delivering relevant and valuable content and all our reviews are honest and thoroughly researched.
Our contributors have different areas of expertise and various educational backgrounds but they are all experts and serious when it comes to content writing. Everyone on our team is a terrific writer. Before becoming a collaborator, each individual goes through a series of assignments. We want to make sure the team's qualities go beyond having talented writers. They also need to develop good chemistry and get along well.
We think of our team like a well-welded tribe of interesting people who're both good storytellers and word nerds. They all have plenty of experience in content writing and editing.
Courtney Myers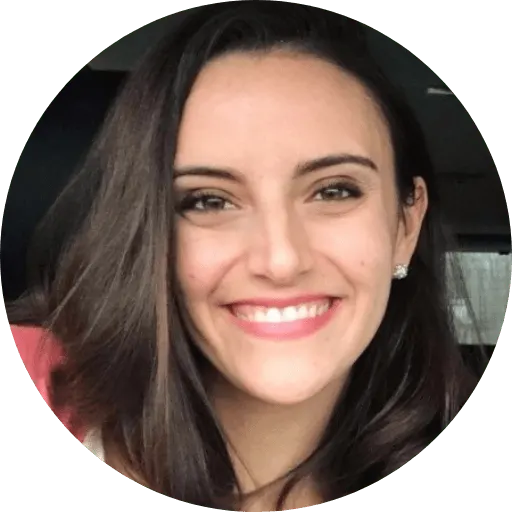 Why am I giving advice on Online Course Rater?
I came through college right when online learning platforms were taking hold. Professors at my alma mater, N.C. State University, were starting to use sites like Moodle to allow students the flexibility to work on their own schedule. Then, when I came back to NCSU to pursue my master's, the technology was fully there. I was commuting two hours each way, twice a week, and wanted to make use of it. My professors graciously allowed me to take my entire courseload online, which changed the trajectory of my education for the better.
I've taken a range of different online courses since then, covering topics from sociology to technical communication. I'm a strong advocate for e-learning and think it's one of the best tools to come out of the Digital Age!
What was the online course you ever tried?
The first online course I ever tried was a hybrid in-person/remote course titled "Bees and Beekeeping". We took the textbook portion of the course online and then met in person to put on the bee suits and try out hand at the profession. Looking back and thinking about the swarm, I wish that part would have been virtual, too!
What's your all-time favorite course?
The best online course I've taken was one on rhetoric, included as part of my master's studies. This is a subject based heavily on discourse and discussion, so you'd think it wouldn't translate properly in virtual form. However, I had a very inventive professor who was way ahead of his time. He used Zoom and Skype to hold virtual class debates that were engaging and fun.
What type of online course have you always wanted to build?
I'd love to build one that serves as a sort of guidebook for new parents. While there are many hospitals and birthing centers that offer in-person courses on baby essentials, many parents don't have the time, energy, or resources required to attend. If they could log on and complete the course on their own terms, that would be incredible. From how to change a diaper to when to transition into a bigger car seat, the course could be comprehensive and staggered, with different modules based on age.
What's one tip you'd give to someone looking to build their first course?
Keep user experience top of mind. An online course needs to be using more than it needs to be beautiful. While a sleek design full of bells and whistles is nice, it's not helpful if the site is slow to load, the graphics are pixely, and the font is too small. As more people are logging in from their smartphones than ever before, it's also smart to make it mobile-responsive.
What are my social media links?
My Instagram handle is @vintchdesigns.
David Borgogni
David has more than years of experience working as a content marketing specialist, with a focus in eCommerce, SAAS, and digital marketing. He uses his extensive knowledge and understanding of how online courses are built to give you a unique and in-depth perspective into some of the top-selling courses on the market. If you're looking for a raw and honest review, David's here to point out all of the strengths and weaknesses that you'll find in a specific course.
Erin Jamieson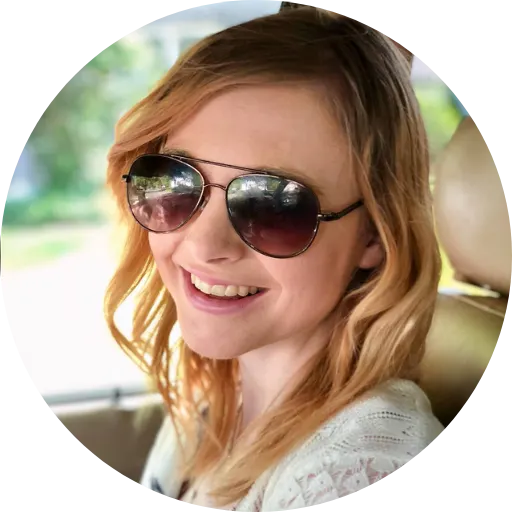 Erin obtained an MFA in Creative Writing from Miami Univeristy. Since she's gotten out of school, she spends all of her time researching the best (and worst) online courses that are on the market. We trust Erin to provide all of our readers with highly researched opinions because she's so passionate about discovering the truth. She breaks down everything you need to know about a course before you sign up.
Why am I giving advice on Online Course Rater?
I've always been passionate about learning, from when I was young to when I decided to teach at the university level. But online courses are a particular passion of mine, because they open up learning opportunities that would otherwise be closed. As an undergraduate, I fell very ill and was only able to take courses online for a short time. I've always taught courses online during the pandemic. I also know that the instructors and resources provided can make a huge difference, and I want everyone to have as enriching of an experience as possible.
Where was the first online course you ever tried?
The first course I ever took online was a technical writing course. It was challenging because I wasn't yet used to the self-initiative an online course took.
What's your all-time favorite course?
For online courses, my favorite course I've ever taken is social psychology. I've also loved a few thumbnail design courses I took through SkillShare.
What type of online course have you always wanted to build?
As someone who studied both English and psychology, I've always been fascinated by the intersection between the humanities and social sciences. I'd love to create a course studying mental illness in literature.
What's one tip you'd give to someone looking to build their first course?
The first tip is simple: think about something you're both knowledgeable and passionate about. If you don't have passion or true interest in helping others, it won't go anywhere. Think, then about your potential students. What types of courses like it already exist, and what is something unique you can offer?
Sarah Caldwell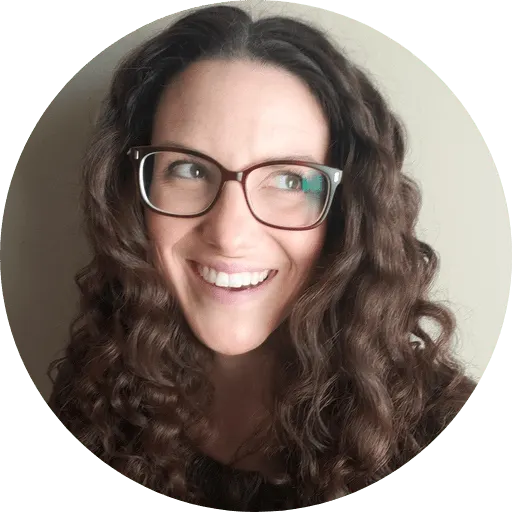 There's one thing in the world that Sarah's passionate about and that's online courses. She believes in the power of online courses and how they have the ability the change people's lives for the better. So, she spends her time trying out different programs to see what companies are offering truly life-changing courses and which companies are trying to rip you off. Her unique perspective on online courses comes from her five years of experience as a writer and an online course user!