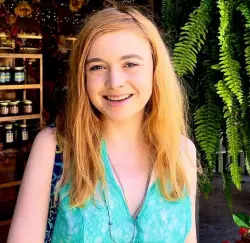 Latest posts by Erin Jamieson
(see all)
The most intimidating question I've gotten in my life came when I was applying to colleges: what do you want to do? While I'd always imagined a clear path that involved graduating high school and getting a degree- likely in English- I was afraid that I would make a mistake in my career. That question is hard to answer when you're 17 or 18, but the truth is life is often not that simple.
I've seen students go back to college after having families. I've witnessed friends and family having career changes. The problem is, that it's hard to explore and know what you want to do without paying a premium. For this reason, platforms like edX and Pluralsight are helpful for prospective students and professionals alike.
Whether you're looking to change jobs, or just want some direction, these open-source courses don't require prerequisites and could be useful if you can't or don't want to go back to college.
But no matter if you want to learn marketing or It or even pick up some great criminology courses, edX and Pluralsight have some critical differences. That's why I'm comparing and reviewing the two platforms head to head, from format to cost and overall quality. Here's what you need to know about edX vs Pluralsight- and which platform is the better bet.
Bottom Line Up Front Summary: Both Pluralsight and edX offer versatile, open-source learning for just about anyone. They also have courses for in-demand career fields, and either free courses or free trials. The other great thing about both platforms is that you can learn or train, no matter how busy your schedule is.
But ultimately it comes down to quality content, students' satsifications, and whether the cost is worth it. And for those reasons, I recommend edX for all courses over Pluralsight. edX covers more course subjects, is more professionally designed, has more flexible pricing options, and has a better overall reputation.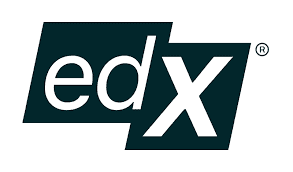 Get critical career skills | Edx
Executive Education courses from top universities offer the skills you need to pivot and expand your career.
Find your course
We earn a commission if you click this link and make a purchase at no additional cost to you.
Main Differences Between edX vs Pluralsight
edX offers courses in humanities, social sciences, tech, business, and more, whereas Pluralsight has courses in tech, web development, data, and some creative courses
edX offers free and paid courses, course bundles, undergraduate and graduate courses, and boot camps, whereas Pluralsight offers course sequences and individual courses
edX courses are priced per course, whereas Pluralsight courses are taken with a monthly subscription fee
edX partners with non-profit universities, whereas Pluralsight leans more towards industry professionals
Is Pluralsight or edX a Better Choice?
Both Pluralsight and edX offer flexible, online courses. In a world where most of us are busy- from full-time students to people juggling careers, family, and more- I've seen what big difference flexibility can make.
But when it came to choosing between Pluralsight vs edX, I started to see more differences than similarities. Here's my honest opinion on which platform is the better choice.
Company Mission & History
Call me a nerd, but I like to know more about a company before I start learning with them. While company history doesn't tell me everything, it did provide some insight into why edX and Pluralsight exist- and a foundation to judge how well each company lives up to its mission.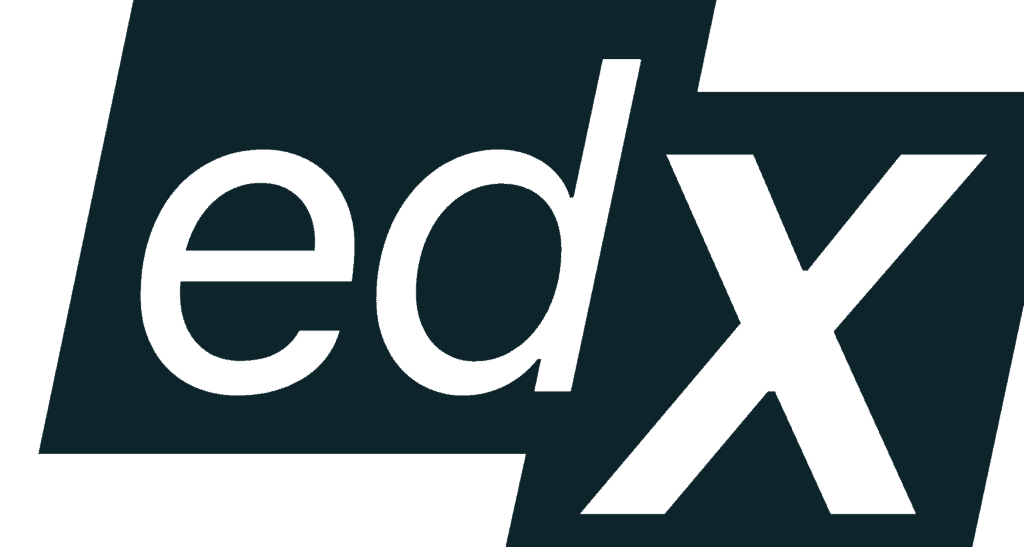 edX took off in 2012, and it was established by a group of scientists from Harvard and MIT. With its roots in higher education, edX decided to focus on providing open source learning, mostly in electronics. By 2013, they'd added Standford courses to their catalog, and some high school-focused courses in 2014.
Along the way, they shifted from purely tech-based courses to courses in business, marketing, the humanities, and more. They now have Micro Master's programs and even some fully online master's degrees through the University of California and Georgia Institute of Technology.
But what I didn't know before was a change in 2021: 2U inc acquired it entirely. 2U Inc partners with nonprofit schools and specialties in online degrees.
Its mission is to provide access to education and enhance teaching through research-based approaches. It's a simple, but a thoughtful mission.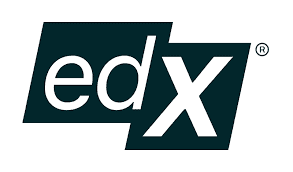 Get critical career skills | Edx
Executive Education courses from top universities offer the skills you need to pivot and expand your career.
Find your course
We earn a commission if you click this link and make a purchase at no additional cost to you.
Pluralsight was founded in 2004 and went online in 2007, so it's one of the older online learning platforms. What started as a teaching training program took off to include online learning and training, swiftly rising to become recognized as one of the leading platforms based in Utah. In 2017, Pluralsight got some spotlight on a Forbes List for places to work.
But just like edX, Pluralsight was acquired by a larger company- this time, by Vista Equity Partners in 2021. (Vista Equity is a firm with roots in financial services, business, and technology).
Its mission is focused on leveraging technology to optimize industry standards. This is a notably different tone than edX.
Winner: Draw
There's nothing inherently troubling about either company- though Pluralsight's praise and acclaim from Forbes did catch my attention. Perhaps what's most striking is that edX's mission is more focused on everyday learners, while a lot of Pluralsight marketing caters towards businesses and industry training.
Types of Courses
Another big difference? How you'll learn, and that's all reflected in the types of courses edX and Pluralsight offer.
edX
edX courses have expanded time and time again, and what I like is that there's a lot of flexibility with how you learn. From low- commitment free courses to fully online master's programs, it's clear that edx is trying to cater to a wide range of learners:
| | |
| --- | --- |
| Type of Course | Who/ What It's For |
| Individual Courses | Anyone learner, these are fuss-free and meant to be ways to enhance your skills or introduce you to a subject. You can get them free or through a verified track with more features |
| Certificates/ Professional Bundles | These are a few courses bundled together in a sequence, meant for a more comprehensive study, but work in a similar way to the free courses |
| Micro Master's/ Micro Bachelor's | These are undergraduate and graduate level course bundles meant for more intense study, are more expensive, and sometimes can transfer as credits (but this is limited and should always be checked with your intended school) |
| Online Master's | This is pretty self-explanatory: these are fully online master's degrees, through non-profit schools like the University of California. You must have a bachelor's degree, there are additional requirements, and it's a big time and money commitment. |
That's not even counting both boot camps and executive programs for professionals.
I think, for most students, the free and verified courses are the best value for your money- but I do like that there are these different offerings- and I don't see edX making any high claims or false promises about what a course can do for you. Here are some of the specific edX Courses we have taken the time to review:
Pluralsight

Immediately, I felt that Pluralsight's catalog was a little trickier to navigate- perhaps because of the split focus of industry training vs courses for individuals. But that aside, Pluralsight offers a few choices:
| | |
| --- | --- |
| Type of Course/ Learning | Who/ What It's For |
| Learning Paths | These are more or less like the professional bundles from edX, only expanded. Instead of a few courses, you get many courses (even up to almost 20) that, in a row, are supposed to focus on a set of skills. These sequences are lengthy and good for an even more comprehensive approach to learning |
| Individual Courses | There's a wide catalog of courses that you can take, no pre-requisites are required |
| Small Teams/ Enterprise | Includes "Flow" Sequences, Skills- sets designed for corporate teams |
There's a bit more focus on resources for industry leaders, but it is good to have the option between individual courses and course sequences.
Winner: edX
While there's not anything wrong with what Pluralsight offers, I'm giving edX the advantage of its option of shorter programs, as well as courses for undergraduate and master level students.
Cost & Plans
A heartbreaking problem in the United States is so many that want to learn can't. College courses are expensive, and that really can cripple someone's desire to learn. So I was very interested to see how edx and Pluralsight lived up to offering affordable learning opportunities.
edX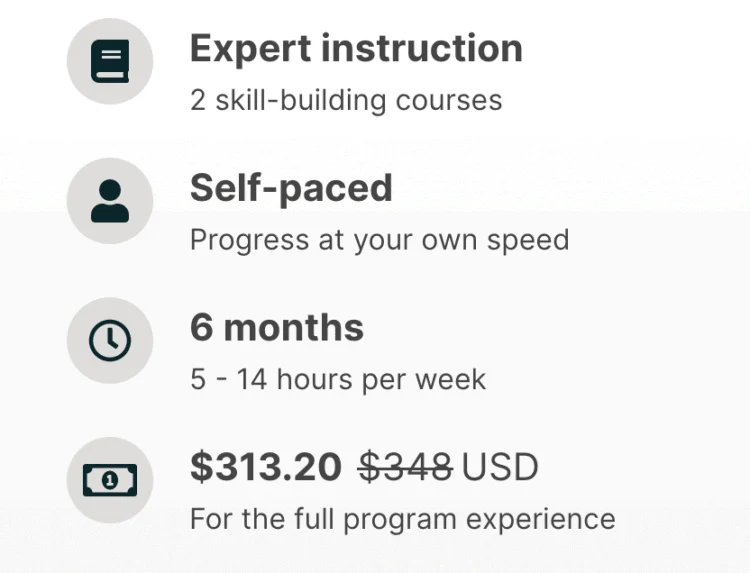 edX pricing varies a lot by course. Here's how it works: all individual courses can be taken for free, which is great. But to get supplemental materials- including homework, quizzes, and a certificate of completion- you'll have to pay a fee.
The professional bundles and other programs also have a range of fees. Here, you're paying for the course itself, not a monthly fee. I did my best to compile a range of costs (as of mid to late 2022) that you can expect, but this is just a general idea- not the rule for all.Related read: The Best edX Certifications.
| | |
| --- | --- |
| Type of Course | Average Cost/ Range |
| Individual Course | Free; Upgraded/ Verified Options: $100- $200 |
| Professional Course Sequences | $200 to $900 on average |
| Micro Bachelor's/ Micro Master's | $500 to $1,500 average |
Fully online master's programs will cost $20K and up. So it's safe to say that edX courses are priced across the spectrum- and the good news is that most classes can be taken for free if you need to. Even if you look in a course sequence, you can sometimes take a single course from it for free without signing up for the full sequence. Some options are pricey, but not out of the normal of what I'd expect. Check out how edX compares to other competitors:
Pluralsight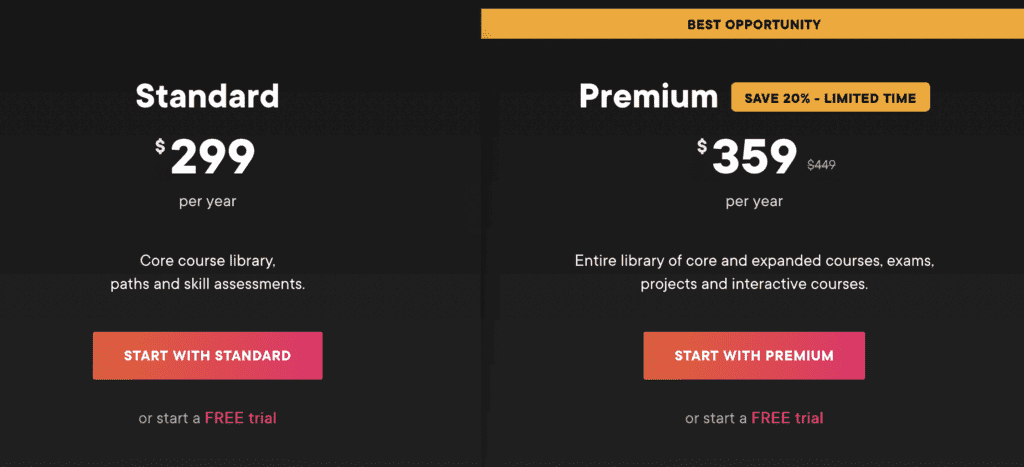 Pluralsight is very different in that you're paying for monthly access. There's the choice between their core library of courses (2,500) and premium library (7,000+ courses):
| | | |
| --- | --- | --- |
| Type of Plan | Price/ Month | Price/ Year |
| Standard | $29 | $299 |
| Premium | $45 | $359 (promotion) to $459 |
Each option comes with a 10-day free trial, which I appreciate. Another upside is that you get resources, course discussions, guides, and offline viewing no matter what plan you choose.
Winner: Draw
Yes, edX wins in the sense that they offer entirely free courses, and I love that. At the same time, free courses from edX don't provide all of the resources that Pluralsight courses do.So if you want courses for free and don't need homework or quizzes, edX is your go-to. But a year's plan with Pluralsight is nearly the same price as a verified course or two from edX- making it much cheaper in all other areas.
Course Subjects
What can you learn on edX vs Pluralsight? It's hard to complain about a lack of options for either platform, with thousands of courses to choose from. But the focus of these courses is a little bit different.
edX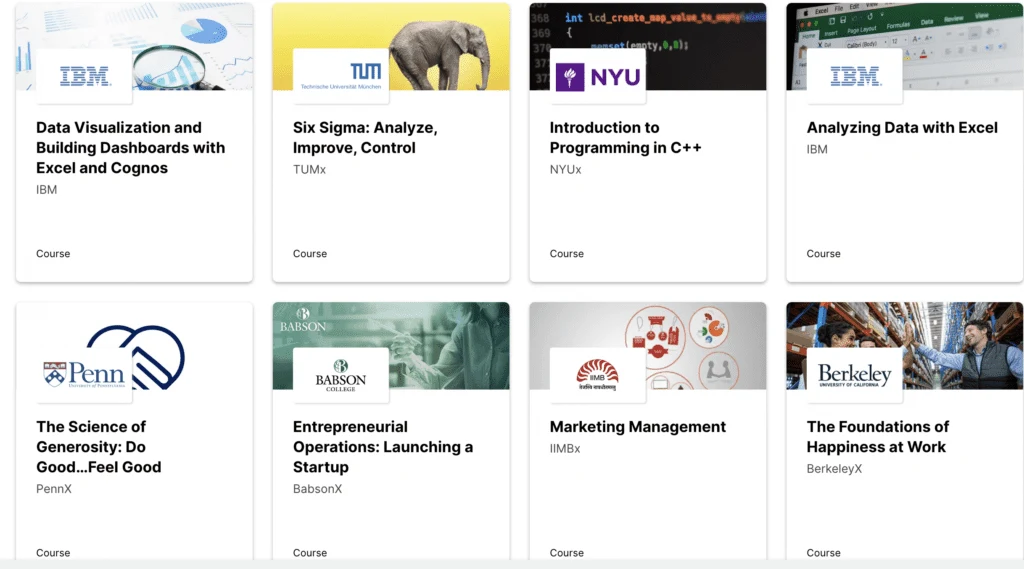 While edX started off offering engineering courses, it now has broadened its range into even subjects like the arts of the humanities. Just a few of their subjects include architecture, art, biology, chemistry, business, communication, design, finance, electronics, earth science, history, languages, math, music, philosophy, physics, and more.
Pluralsight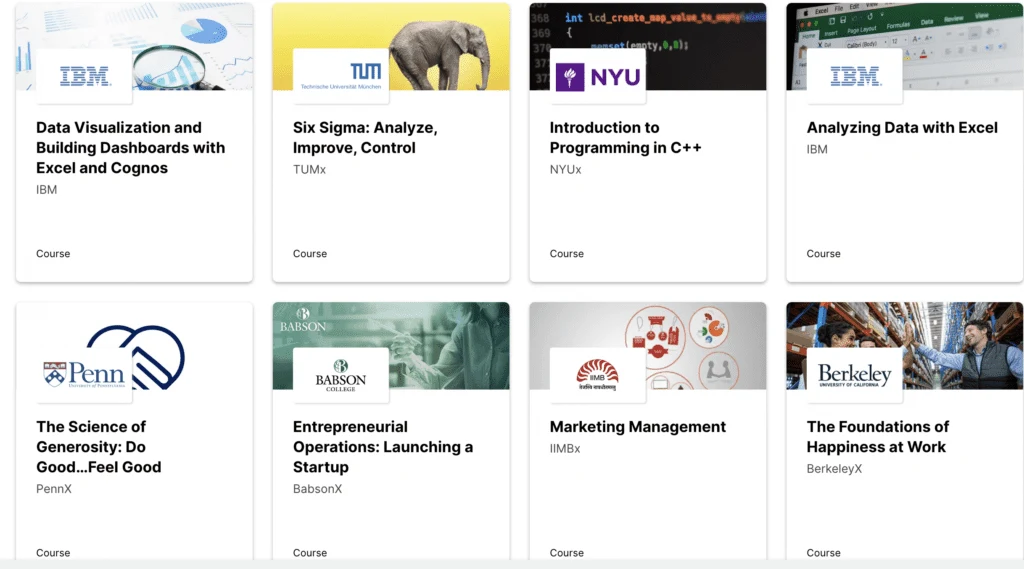 Pluralsight has a narrower range of course subjects, divided into who they're best for architecture, business professionals, creative professionals, data professionals, IT professionals, manufacturers, cyber security professionals, software developers, and web developers (keep in mind these do include introductory courses).
Winner: edX
It depends on what you want to learn, and if you're interested in IT, data, or another in-demand field, there are ample opportunities on both platforms. That said, I have to give the edge to edX for overall course subject variety.
What Learning Is Like
Too often, I've seen students focused on what they need to learn- as opposed to how they learn best. While there's no right or wrong way to learn, there are a few details you need to know about if you're considering taking a course from either edX or Pluralsight.
edX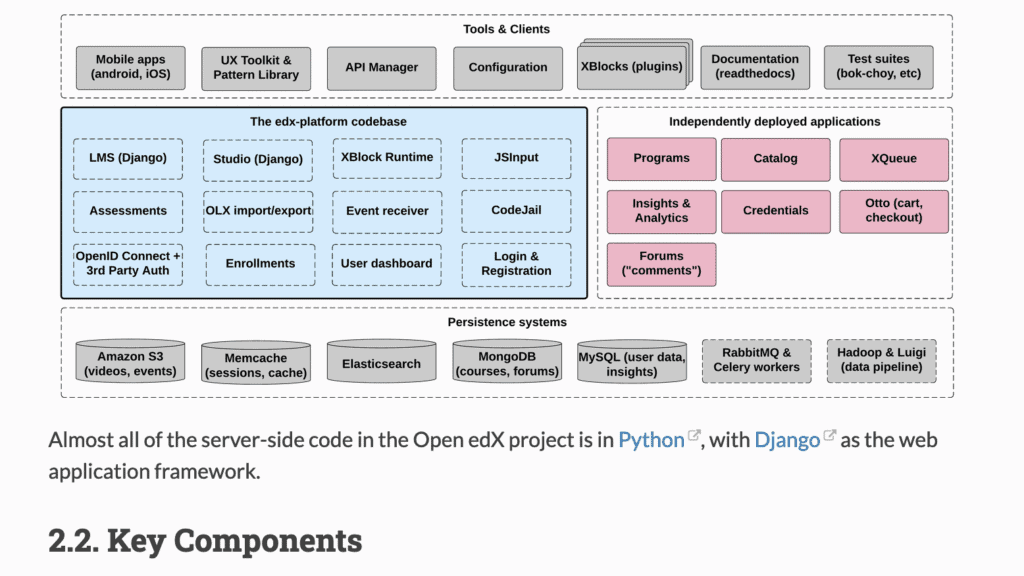 edX courses are either self-paced or instructor paced, though I'd say most of the free courses lean self-paced. Aside from the schedule, you'll get a series of video lectures, led by professors from reputable universities and some industry experts too.
Depending on the type of course, you'll get homework, quizzes, and even some small projects (for their longer programs). Readings and discussion forums make the classes feel more well-rounded, if not personalized or as immersive as traditional learning.
Pluralsight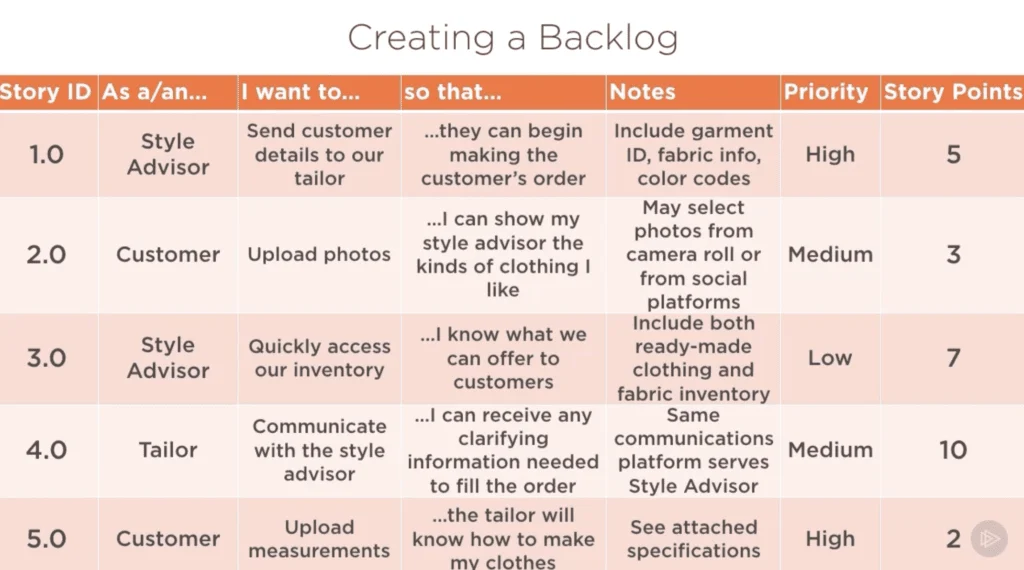 Pluralsight is pretty much designed the same way: learn at your own pace, watch video lectures and look at additional materials. I like the addition of discussion forums and a focus on interactive exercises, which varies a bit from course to course.
Pluralsight authors are the ones who design the course, and they come from many industries. I see a much heavier focus on professionals teaching courses, and less in the way of professors or partnerships with higher education institutions.
Winner: edX
Both offer a fairly similar learning environment- and you need to be self-motivated and organized for either to be a great fit. While there isn't a ton of personalized attention, I do think the activities and forums are very helpful for asynchronous learning. edX wins slightly due to its more direct ties with accredited universities and professional institutions.
Refunds, Cancellation & Other Policies
One thing that always worries me a little- and sometimes keeps me from trying something new? The fear of wasting my money. Learning online in itself is a commitment, so I compared refund and cancellation policies between edX vs Pluralsight.
edX
edX has a refund policy for every one of its courses- but you have to be careful because the refund options look rather different depending on what course you signed up for:
Individual Courses (Verified): 14 Days, assuming you haven't completed the course
Bundled Courses: 14 days, after joining or 6 months after your payment (whichever is sooner)
Professional Education/ Other: 2 days
The biggest risk here is courses outside the verified single courses and bundles: with just two days for a refund and a higher cost, I'd like to see edX extend their policy a little longer.
Pluralsight
Pluralsight monthly subscriptions renew automatically- you have to manage your subscription online to avoid being billed. Unfortunately, there don't appear to be any true refund policies.
Winner: edX
Sure, the edX refund policy for their professional education courses probably needs to be more generous. But while you can cancel a subscription from Pluralsight, there's a lack of transparency for full refunds.
Overall Student Experience
Finally, while gathering my impressions, I wanted to make sure I was reflecting on the average student experience. The truth is, everyone is going to have a slightly different experience- and no online learning experience is perfect. But I did see some differences between text and Pluralsight in this category that are worth mentioning.
edX
edx carries an average of 3.6 out of 5 stars on Trust Pilot, and it holds a B minus on the Better Business Bureau. A majority of students enjoyed their experience (88 percent at 4 or 5 stars), citing easy-to-navigate courses, and being able to learn from professor-designed courses.
On the downside, some students felt that the courses could have been more comprehensive and immersive, while others ran into some technical difficulties with certificates and some of the software.
Pluralsight
Pluralsight reviews are more divided but had a similar issue of most (over 75 percent) enjoying the platform, with 15 percent awarding it a one star compared with 7 percent for edX. Sadly, has a lower D minus rating on Better Business Bureau.
After investigating, it looks like the most recent reviews are negative ones- perhaps quality has declined after the company merger. The biggest issues were irresponsive customer service, payment issues, and most students not being wowed by the course content.
But again, this is split: there are customers from 2020 and some in 2021 lauding the courses for staying up to date with current information.
Winner: edX
edX doesn't offer the perfect student learning experience, and neither does Pluralsight. It's important to understand payment policies before enrolling in either one. That said, edX course content is providing a more well-rounded learning experience, and there are fewer complaints as a whole.
Frequently Asked Questions
Question: Is Pluralsight Better than Coursera?
Answer: Pluralsight has some advantages over Coursera, but Coursera edges it out for a few reasons. Sadly, both Pluralsight and Coursera are burdened with a wealth of customer complaints.
Outside of customer complaints, Coursera does have free courses or one-time fees. That's better than the monthly fee you'll pay for access on Pluralsight. While Pluralsight focuses on mostly business and IT fields, Coursera has a more diverse catalog of subjects. Finally, Coursera has offerings in many languages, while Pluralsight does not.
Question: Is Pluralsight Dood for Beginners?
Answer: Pluralsight is beginner friendly. This massive online platform offers open-source courses that require no specific educational background or prerequisites. Most of their course offerings are targeted toward introductory lessons, though there are a few other options as well.
The problem isn't so much the challenging course content as it is the customer service and learning experience overall. If you've never taken an online course before, there are better options than Pluralsight.
Question: Do Colleges Accept edX Courses?
Answer: edX courses typically do not count towards college credit. edX is still an open-source platform, and the main goal is to provide training and lessons for skills for further education. There is an exception for two types of course sequences: the Micro Bachelors and the Micro Masters.
These programs, in some cases, offer undergraduate or graduate-level courses that select colleges may accept. However, that's a small list and you absolutely must check with your intuition. Otherwise, see edX as a platform to learn- not to work directly towards a degree.
Question: Is edX Recognized by Employers?
Answer: edX can be recognized by employers, but it's not a guarantee. Edx is a fairly well-known open source platform that partners with both industry and academia professionals, so the course content you're learning has merit. You should list edX courses under skills and training if you're placing them on your resume or LinkedIn profile.
If you want the best chances possible for recognition, opt for a verified track that will award you a certificate at the end. Another plus is that there are businesses that use edX for employee training. For those in IT, web development, and related fields, edX could make you stand out in a stack of applications- but it can't replace other experiences or a full degree program.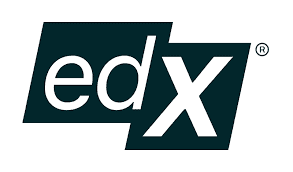 Get critical career skills | Edx
Executive Education courses from top universities offer the skills you need to pivot and expand your career.
Find your course
We earn a commission if you click this link and make a purchase at no additional cost to you.
Final Decision: Try edX
At first glance, it seems like Pluralsight and edX both offer something similar. Both platforms are open source, with options in in-demand fields like IT and web development.
And both offer self-paced, flexible learning for busy schedules. But ultimately it comes down to overall value, customer satisfaction, reputation, and course variety. There's no doubt in my mind: that edX offers a better experience than Pluralsight.
That's true whether you're studying business or looking for great history courses. edX offers not only more variety but has a better-designed platform that will give you a lot more for your time and money.
Final Recommendations- Alternatives to Pluralsight and edX
If you don't think that either Pluralsight or edX is right for you, the good news is that there are other open-source learning platforms like them. Of these, I look for platforms with quality, professional content, and a fair reputation.
A few of my recommendations include:
Simpli Learn: this platform offers Bootcamp-style training in the fields of business, data analytics, AI, software engineering, big data, and related fields. I see this as a solid alternative to edX's Bootcamp options, and it's pretty affordable too. If you need quick and effective training online, it's a good place to start.
Udacity: if you need more personalized feedback and hands-on projects, Udacity is a good option for the tech, web, and business fields. That type of feedback gives you more nuance to your learning and forces you directly apply what you've learned.
Rosetta Stone: if you came to either Pluralsight or edX hoping for some language courses, Rosetta Stone is a good alternative. Since languages are their main focus, you'll get a better emphasis on speaking, writing, and listening practice with the feedback you need. While I like that edX offers courses in languages, I think a platform like Rosetta Stone just gives you more support for serious learning and integration.
Check out how Pluralsight compares to other competitors: