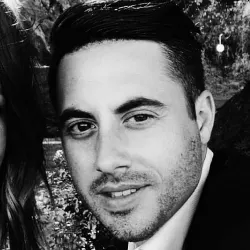 Latest posts by David Borgogni
(see all)
The ultimate goal of every business is to ensure its products reach the ideal customer. By enrolling in one of the best Udacity Digital Marketing courses you will learn how to help companies achieve this goal. Our Udacity Digital Marketing review will help you find which course is best for your specific needs.
According to the latest research, at least 2.14 billion people are expected to make one or more online purchases in 2021, and it is safe to say that this number is going to continue rising in the coming years.
Best for Tech Careers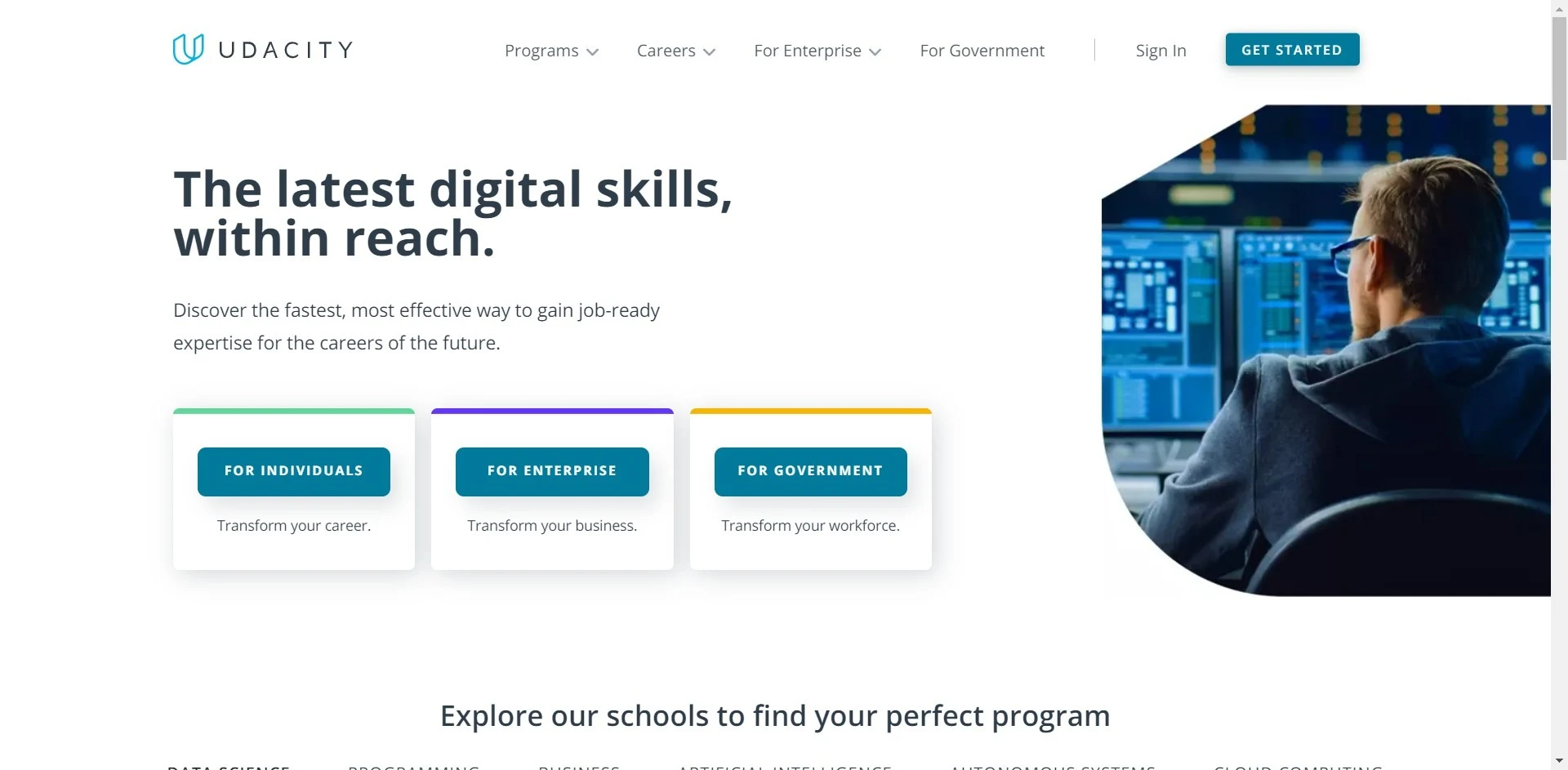 Why Go With Udacity
While Udacity doesn't have the widest selection, the degrees they DO offer are robust, industry recognized "nano" degree programs (mostly concentrated in TECH careers). If you have the choice - and are looking for recognized credentials - Udacity is the more industry specific pick.
Start Now
Take 25% with Code "CAREER25"
We earn a commission if you click this link and make a purchase at no additional cost to you.
Hence, companies from all industries are expected to dedicate more attention and funds to their digital marketing efforts. Becoming a digital marketing professional can be an excellent career move that will put you in the position to work on exciting projects and make you a part of a thriving industry.
In this article, we're going to take you through the best digital marketing courses you can find at Udacity and help you decide if they're worth taking. Also, you should go through our guide through the best Udacity Nanodegrees to find out which of the platform's programs fits your needs.
The 5 Best Udacity Digital Marketing courses
What is Digital Marketing?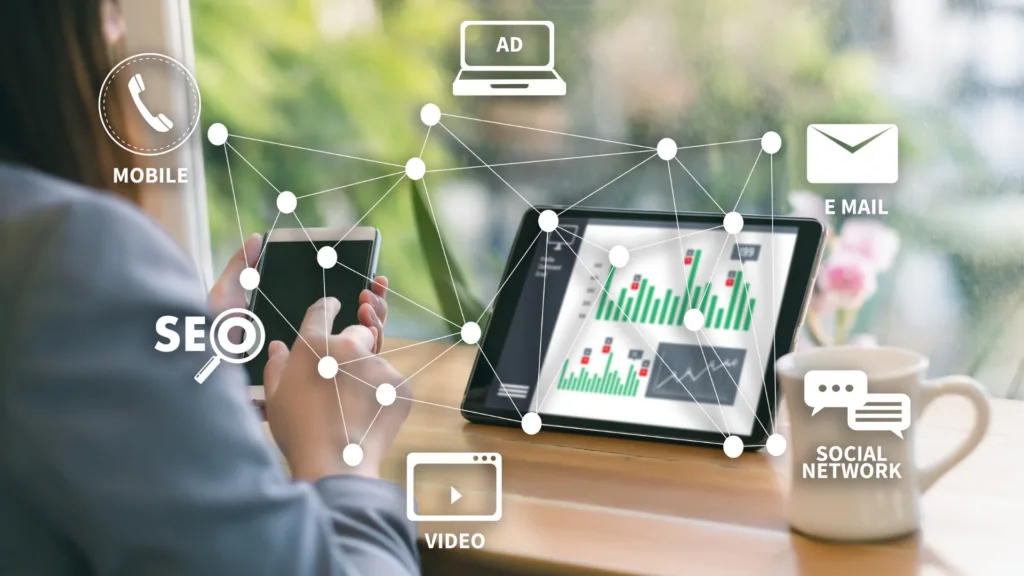 Even though the term digital marketing may seem self-explanatory, it covers a broad range of actions and practices that promote a company or the services it offers. All forms of online promotional activities can be described as a form of digital marketing.
The main purpose of these activities is to increase the brand's online visibility, customer awareness of that brand and to drive sales of the company's products.
Marketers accomplish these goals by defining the company's target audience and making efforts to reach them through different forms of advertisement. In this respect, digital marketing is similar to traditional marketing although it utilizes different tools and techniques to achieve this goal.
However, digital marketing enables companies to engage with their client base more directly than traditional marketing, because it opens lines of communication that weren't available in the pre-internet era.
Go through our guide to the best Udacity AB testing courses to find out how you can utilize this technique to increase the sales of the company's products.
Types of digital marketing
Several different channels of online promotion can be used to engage the brand's audience. The most common digital marketing strategies are:
Search engine optimization
Paid and free social media marketing
Content marketing
Email marketing
Affiliate marketing
Paid search advertising
Pay-per-click marketing
A successful online marketing campaign usually involves the implementation of several marketing strategies. So, for instance, if a clothing brand is offering discounts for one of its collections, the news of the discount should be spread through both an email and social media marketing campaign.
In addition, having a website, social media pages, or paying for ads on different online platforms are often a part of the wider digital marketing strategy companies are using to increase brand awareness and sales.
Each of these channels of promotion enables you to control who will see the promotional materials you share online and track how they react to them, which is impossible with conventional advertising methods.
Go through our guide to the best Udacity Machine Learning courses if you want to find out how computer algorithms can improve your digital marketing strategy.
Digital marketing tools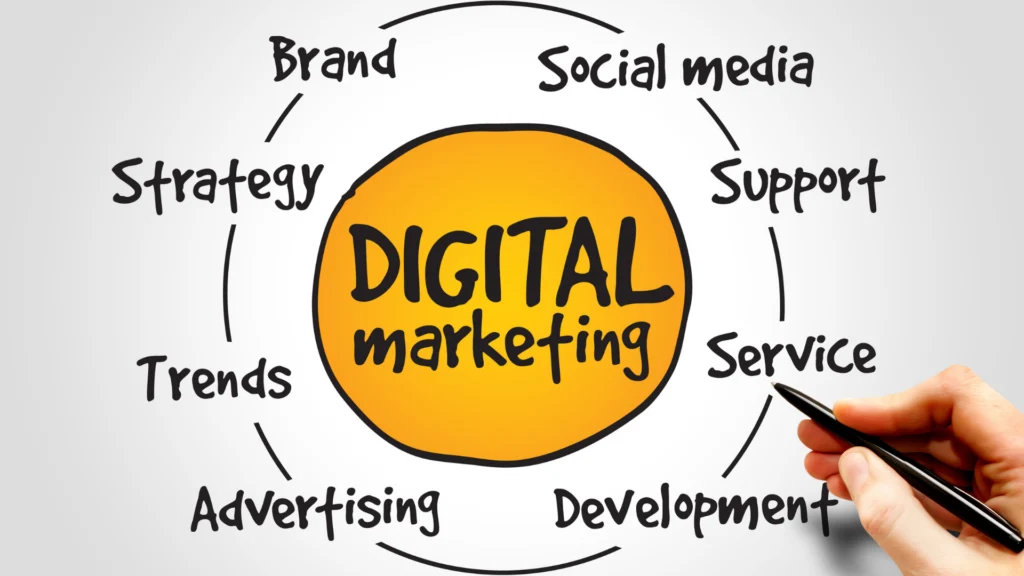 Digital marketers use a broad range of tools to achieve their goals and the strategy they're implementing. Producing video content for ads that are distributed on social media is one of the most common advertising techniques marketing teams use.
Written content or all sorts of still images are also frequently utilized to promote the brand's services. These types of content are created with different software products, which is the reason why marketing teams have members who produce the content and members who distribute it.
Digital marketers create a content strategy and keep track of its performance while videographers, photographers, designers, or writers execute their plans.
Overseeing the implementation of the strategy and measuring its performance on search engines and social media are also among the responsibilities of a digital marketer.
That's why you need to know how to use tools like Hootsuite or Google Analytics and make sure all content is posted as scheduled or track metrics that reveal how each post is performing.
The role of a digital marketer
The two main responsibilities of digital marketers are to improve brand awareness and generate new leads. Marketers utilize the assets a company has at its disposal to achieve these goals, either by making sure that all information on the brand's website is up to date or by driving website traffic through the blog.
A team of specialists that handles different aspects of a campaign carries out the implementation of the company's digital marketing strategy.
That's why a social media manager and a content marketing specialist usually work together with an SEO manager to ensure that the content performs well on search engines.
After becoming familiar with the basic concepts of digital marketing you should specialize in a particular role within an online marketing team.
Check out our guides through the best online design and photography courses if you want to learn how to make visual content for your digital marketing campaigns.
Data analysis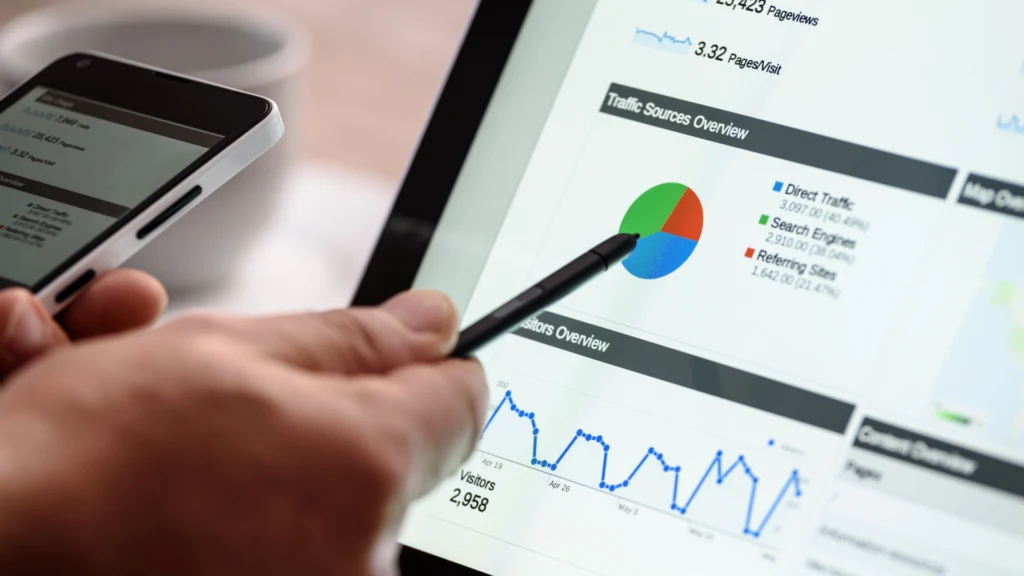 Testing is probably the only way to check if the digital marketing strategy you created is producing the expected results. The easiest way to assess the campaign's effectiveness is to follow the metrics that reveal the social media engagement and customer retention rates or sales revenues.
However, utilizing different analytics tools to gather the data is only half of the job, since you have to interpret that data and use it to improve the campaign's performance.
Becoming familiar with the concept of the Key Performance Indicator (KPI) will enable you to know which metrics to monitor, and how to interpret the data they reveal.
Keep in mind that KPIs are not the same for all industries, so the metrics you have to track depend on the type of service a business provides. Mastering Tableau or a similar KPI dashboard software is mandatory if you want to become a digital marketer.
Read our Udemy vs Udacity comparison to find out which platform offers better digital marketing courses.
The advantages of attending Udacity Digital Marketing courses
No previous experience required
You don't have to know how to use Google Analytics or be familiar with SEO to enroll in Udacity's Digital Marketing courses. All you need is computer literacy and the will to work hard on developing your skills.
Develop a better understanding of digital marketing
The field of digital marketing is vast and it takes time and effort to grasp fully all of its fundamental concepts. During Udacity's digital marketing courses you'll learn how to develop a content strategy or how to create reports that summarize its effectiveness.
Gain hands-on experience
You have to perform an SEO audit, assess a Facebook campaign or create interactive dashboards to complete the digital marketing courses Udacity offers. These projects prepare you for real-life situations in which you'll have to perform these tasks.
The disadvantages of attending Udacity Digital Marketing courses
Limited range of learning opportunities
Udacity offers only a handful of programs and courses that are directly or indirectly related to digital marketing. These courses are designed for students who don't have previous knowledge of this field and they are ill-suited for marketing professionals who want to advance in their careers.
The factors worth considering while choosing the Udacity Digital Marketing course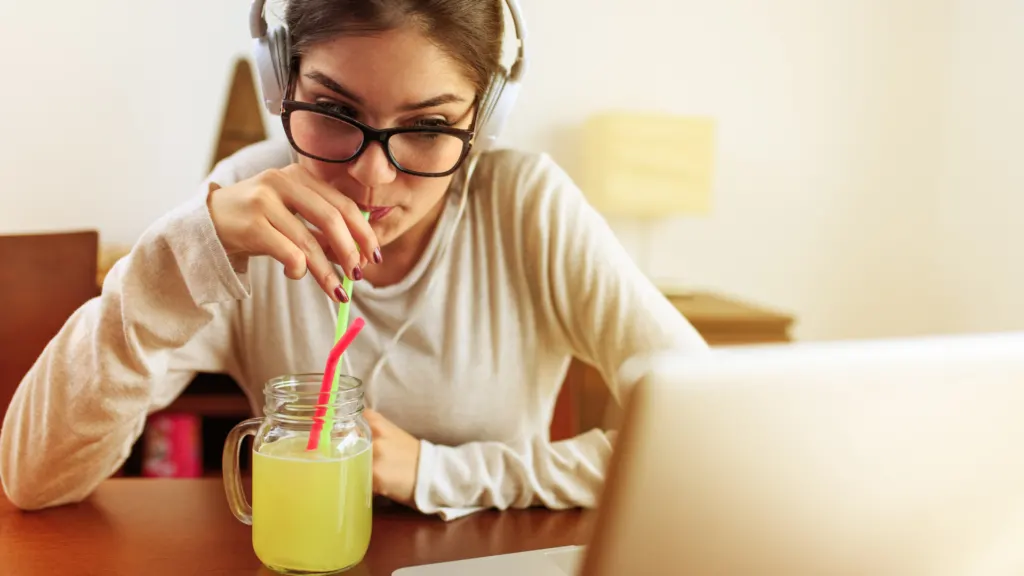 A wide range of employment opportunities, capitalizing on your social media skills or running large online marketing campaigns are some of the motives to enter the world of online advertising.
Udacity is a great place to make your first steps in this field, but you'll have to look elsewhere if you want to take an advanced digital marketing course. Read our Coursera vs Udacity comparison to learn more about the differences between these e-learning platforms.
Several factors can help you find a digital marketing course at Udacity, so let's take a look at how you can narrow down your search for a program that meets your expectations.
Program prerequisites
Some Udacity Nanodegree programs require vast experience in the field and advanced knowledge of coding, math, or physics. However, most of Udacity's programs that deal with different aspects of digital marketing don't have enrollment prerequisites, while some require just a good command of statistics.
Weekly engagement level
You will have to assign a certain amount of time every week to a Udacity digital marketing program you choose. Bear in mind that getting your project approved at the end of a course might take several attempts.
That's why you need to make sure that you have enough time to complete the program before you start attending classes.
Areas of digital marketing covered by the program
Digital marketing is a vast field and you need to check which areas of that field a particular Udacity Nanodegree program covers.
Checking which digital marketing tools are used during a course can be helpful because you might want to learn how to use a different KPI dashboard or social media management software.
Employment opportunities
Udacity's Nanodegree programs related to digital marketing prepare students for a broad spectrum of jobs, however, these are usually entry-level courses so don't expect to get deep insight into the best online marketing practices.
This e-learning platform doesn't guarantee that you'll be able to get a job after completing one of its courses, so you must find a way to utilize your digital marketing skills professionally on your own.
Choose the right timing to enroll in a Udacity Nanodegree program
The cost of most of Udacity's Nanodegree programs is $399 per month, but the platform offers discounts frequently that enable students to enroll in a program at a significantly lower price.
Take some time before choosing a Udacity Nanodegree program to keep an eye on bundle discounts and pick the right moment to start attending classes.
Top five Udacity Digital Marketing courses
Digital Marketing – Best for introduction to digital marketing

No previous advertising experience is required to enroll in the Digital Marketing Nanodegree program. There are nine courses within this program that start with the basic concepts of marketing and show you how to promote content on social media or create an email marketing campaign.
Most importantly, you'll learn how to use Google Analytics to track, measure, and optimize your online marketing efforts. The Digital Marketing Nanodegree program covers different areas of online marketing only vaguely and you must continue your education to start working in a digital marketing agency.
Pros
Available to all students
The program offers a lot of hands-on experience
Covers all key aspects of digital marketing
Great teaching staff
Cons
Starting a career in digital marketing after completing just this program is difficult
Students don't learn how to use social media management tools
Marketing Analytics – Best for marketers who want to learn to analyze data

Creating and implementing an online marketing strategy will become much easier after you complete the Marketing Analytics Nanodegree program.
The amount of time you have to dedicate to this program on a weekly level is minimal since can get your Nanodegree after three months if you spend 5 hours working on it every week. Besides the theoretical knowledge, you'll also acquire practical experience during the Marketing Analytics program.
After each course, you will have to complete projects that involve the analysis of a data survey or writing a campaign report.
Pros
A great way to get better acquainted with data analysis methods
Flexible learning schedule and low engagement requirements
Students learn how to use Data Studio and other tools
The program covers the basic concepts of data visualization
Cons
This is a preparatory course aimed at novice digital marketers
Competing e-learning platforms offer more affordable marketing analytics courses
Data Visualization – Best for improving data literacy

Obtaining the Data Visualization Nanodegree will equip you with the skills you need to make sense of the metrics your digital marketing campaigns generate. During the course, you'll learn how to recognize key metrics and use them to design dashboards.
Besides, the program introduces you to different data storytelling techniques and shows you how to communicate data with other members of your team. Throughout the program, you'll work with Tableau Story Points and learn how interactive elements can make your data narratives more effective.
Besides Tableau, students also learn how to use the Flourish Studio to create stories from data.
Pros
Students learn how to use different data presentation tools
Great for students who completed the Marketing Analytics Nanodegree program
The program expands your skillset beyond marketing
Instructors work for industry-leading IT companies
Cons
Completing this program is not possible without being familiar with descriptive statistics
Time-consuming
Product Manager – Best for developing marketable products

Even though it isn't directly related to digital marketing, the Product Manager Nanodegree program still offers knowledge that can be useful to marketers. The courses in this program take you through different stages of developing a profitable product.
At the beginning of the program, you'll learn how to create sustainable product strategies by conducting market research, defining the target group, and estimating the size of the market for a particular product.
If you decide to enroll in the Product Manager Nanodegree program, you'll also learn how to turn an idea into a product and work with different teams to prepare it for launch.
Pros
You must create four projects to complete the program
Teaches students to coordinate several teams
Covers the entire process of developing a product
Skilled and knowledgeable instructors
Cons
Not directly related to digital marketing
The program makes you eligible for entry-level product management jobs
Activation and Retention Strategy – Best for learning how to employ different marketing strategies

As a part of the Growth Product Manager Nanodegree, the Activation and Retention Strategy Course isn't aimed at digital marketers. However, during this course, you can acquire skills that can be useful in the online marketing context.
The course shows you how to measure click-through rates, design activation funnels, and create retention charts. Each of these skills might help you understand the statistics your marketing campaigns generate and enable you to discover ways to engage larger audiences.
The Activation and Retention Strategy course can be completed in one month, but you must dedicate ten hours of your time to it every week.
Pros
Offers marketers an insight into the basic concepts of activation and retention strategies
Well-structured and up to date syllabus
Students can learn at the pace they choose
Affordable
Cons
Designed primarily for product managers
Familiarity with KPIs is the prerequisite for attending this course
Frequently asked questions about Udacity Digital Marketing courses
Question: Does Udacity offer intermediate or advanced digital marketing courses?
Answer: All digital marketing courses you can find at Udacity are at the beginner level, and the platform currently doesn't offer intermediate or advanced digital marketing courses.
Question: When can I start attending the Udacity Digital Marketing course I chose?
Answer: The content from the digital marketing program or course becomes available as soon as you complete the payment, so you can start learning as soon as you complete the sign-up process.
Question: Are all types of digital marketing covered in Udacity's courses?
Answer: No, Udacity's digital marketing courses take you only through the most common types of marketing so you won't be hearing much about affiliate marketing or sponsored content.
Question: Do I have to prepare for a Udacity Digital Marketing course?
Answer: There is no need to prepare for a Udacity Digital Marketing course because anyone can enroll in the platform's programs. However, brushing up your knowledge of statistics can help you go through the course faster.
Our Final U
dacity Digital Marketing Review

: Is Udacity a good place to learn digital marketing?

Digital marketing is still a new and exciting field that utilizes the power of the Internet to make brands more visible and increase their revenue streams. It is also an incredibly vast field that involves anything from creating ads for social media to monitoring the conversion rates on the company's website.

Best for Tech Careers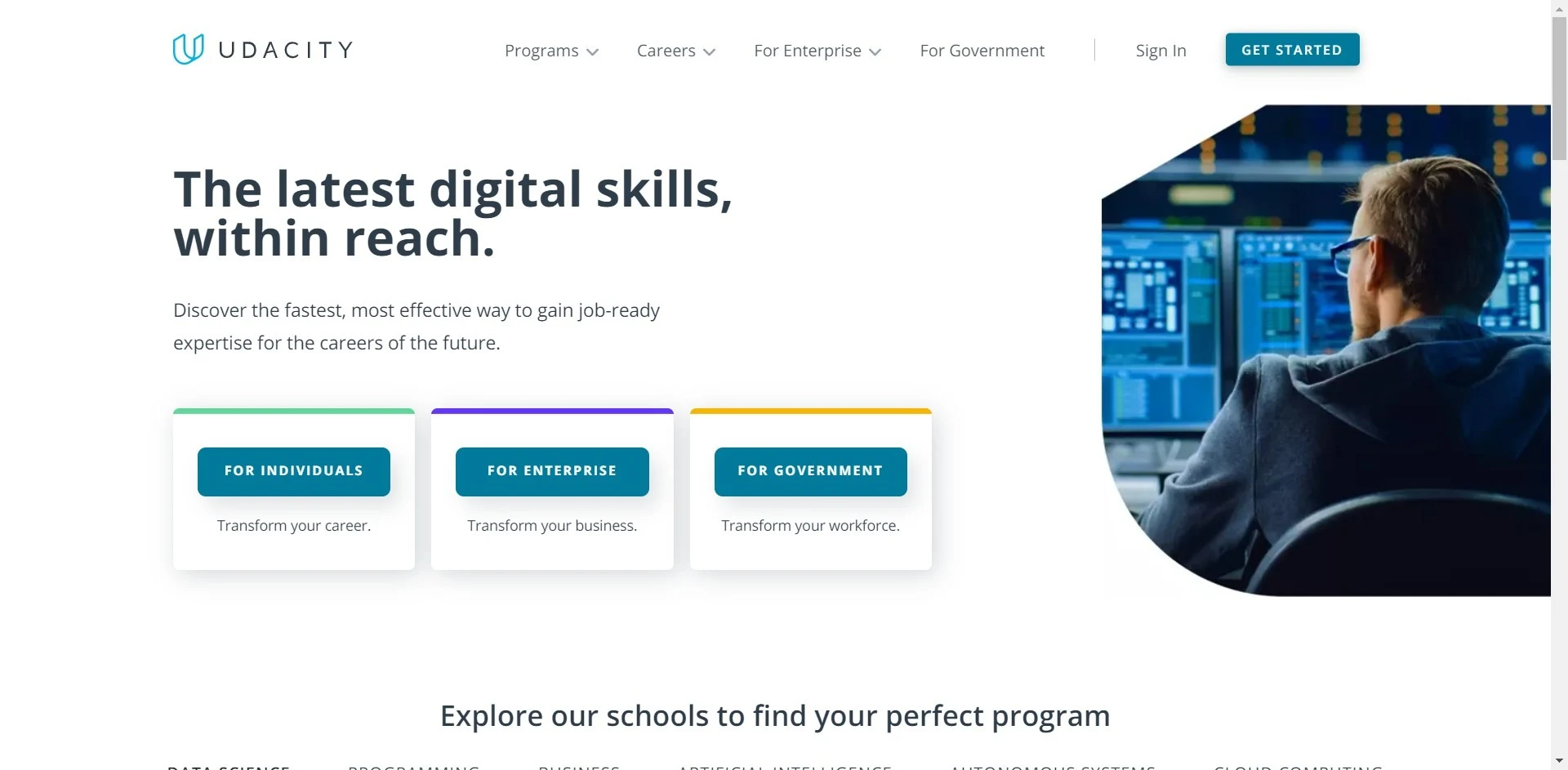 Why Go With Udacity
While Udacity doesn't have the widest selection, the degrees they DO offer are robust, industry recognized "nano" degree programs (mostly concentrated in TECH careers). If you have the choice - and are looking for recognized credentials - Udacity is the more industry specific pick.
Start Now
Take 25% with Code "CAREER25"
We earn a commission if you click this link and make a purchase at no additional cost to you.
Udacity's Digital Marketing and Marketing Analytics programs are an excellent introduction to the world of online advertising. Even so, this e-learning platform is far from an ideal place to develop your digital marketing skills, because it only offers programs for novice marketers.
So, if you're already working in this field and you're looking for a course that will help you move forward in your career you should try using other e-learning platforms.
Which of the best Udacity digital marketing courses are you going to choose? Let us know in the comments or continue reading our guide to the:
Or see how Udacity compares to: