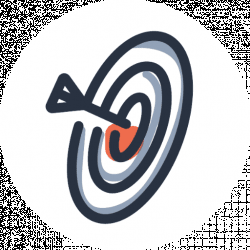 Latest posts by Online Course Rater Team
(see all)
Tough task aside, we've taken the guesswork out of the equation by providing the best 5 learning platforms online, not only ranked, but also explained.
On Trend and Driving Education
More and more people are searching for the best online learning platforms on Google. Google those keywords and you'll get just shy of a billion results.
And while of course, that's not a precise way to measure the trend of online learning, here's something that is: by 2016, online learning had reached a net worth of other $51 million, with over three-quarters of associations implementing some form of an online learning platform.
Plus, the demand for online learning platforms is expected to sustain a growth of about 5 percent every year through 2020. But it's not only in profits that we can measure the impact on online learning platforms. Online learning is driving a series of trends that are shaping how we study, and who studies. Among other findings, online learning:
It is commonly used for both educational attainment and professional careers: just under three-quarters of online students as either objective for the primary source of motivation to study online.
Online learning was in the past thought of a great resource for adults, and it still is, but now it is also dipping into a more traditional student base as well.
Almost 40 percent of online learning providers planned to increase budgets, due to the increasing enrollment numbers and demand for more courses
Many traditional schools are also using online learning to supplement education, both to entice more students to enroll and also to teach valuable skills
An Imperfect Solution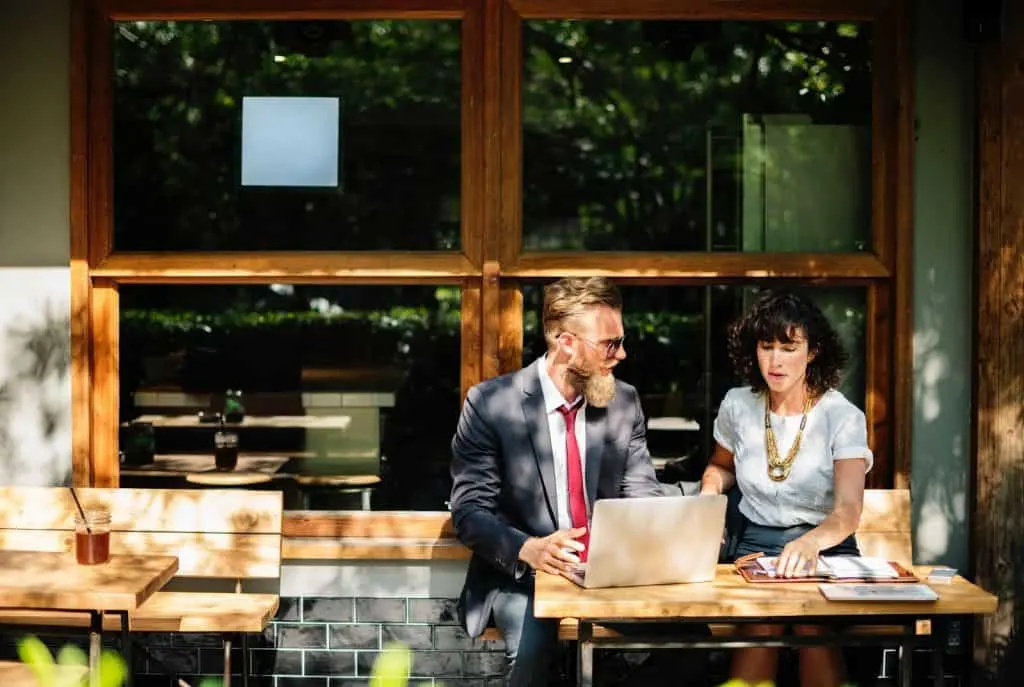 While students have many reasons to seek online learning platforms for courses, from self-improvement to earning a degree, that isn't to say online learning, and all the platforms offered today, is a perfect system. While online learning does increase accessibility to students who might not otherwise be able to take such courses (regarding both time and financial budgets), there are a few downsides, especially if courses are not designed well or if the learning platform overall is not conducive to learning.
Here are the main problems with many online courses:
Completely linear courses, without the flexibility to bookmark, skip ahead, or come back. For obvious reasons, this is not conducive to the best learning possible. While not completely prohibitive, a mostly linear model makes interacting with and reviewing courses more difficult.
Monotonous Powerpoints: There's nothing inherently wrong with powerpoints for instruction, but some online courses rely too heavily on the powerpoint approach. Powerpoints that are word for word informative, taken out of traditional textbooks especially, may provide reliable information but does little to engage students. Students are more likely to learn with material that has relevance, examples, and interactive activities.
Lack of Substance: This is not necessarily always a problem, because sometimes you really do want to take a course that is simply an overview or survey. However, online learning platforms should incorporate a variety of in-depth (and less in depth) courses to suit the needs of everyone.
Flimsy Promises: Some online courses may promise students something, whether it's a career in a particular field or even a raise. While of course there's some level of promotion to be expected, be wary of any courses that promise results that sound unrealistic, because chances are they probably are. This is more of a problem with online degrees and certificates than general or single courses.
The Instructors Don't Know What They're Talking About: This doesn't happen as often, but the best online courses should have information about the instructors, as well as their qualifications to teach the courses. If there's no, or very limited, information, chances are it isn't a good course to take.
The Price Isn't Right: Online courses are meant to be cheaper to a point. What you want to do, especially if you're looking at an online degree program or even certification, is compare it to the tuition of a similar, but more traditionally based programs. If it's very cheap, make sure there aren't any hidden fees and make sure you understand exactly how you're paying and what you're paying for. Some online learning platforms operate with subscriptions, with unlimited access to courses; others operate per course or per credit. And you'll also want to check out payment plans and payment methods. Even if the course is free, be aware not every course, likely, will be free on that same online learning platform.
The Reviews Don't Add Up: Whether it's a case of inflated all five-star reviews, many complaints, or even a lack of external reviews to be found, as the saying goes, the proof is in the pudding. You should see what other customers think about the online learning platform, and there should be reasons for their ratings. You can't get perfection; there will always be less pleased customers. But take note of either only positive reviews with little feedback if it's on the platform's main website or substantial complaints. Looking for trends can help you worry less about outliers.
Finding and Ranking Online Learning Platforms: Finding and ranking the best online learning programs means going through the different ones offered and comparing the overall quality of the platforms. While customer reviews do drive a good deal of consideration when it comes to ranking each platform, so too does intuitive design, overall course offerings, and overall value.
Without further ado, here are our picks for the six best online learning platforms, ranked and explained, starting from the bottom of the best and working up.
6. Alison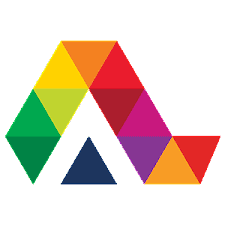 At 12 million users worldwide, there's no doubt that Alison is one of the largest (they claim they are the largest) online learning platforms, and with over 1,000 courses in a variety of subject areas, it's easy to see why. Describing itself as a for-profit, social enterprise, their stated mission is to serve as a "catalyst for social change, creating opportunity, prosperity, and equality for everyone." They go a step further than some other online learning platforms regarding their missions statement, emphasizing the four values of empowerment, knowledge, inclusivity, and innovation.
Most online learning platforms on this list at the U.S, based, but Alison was actually founded in Ireland in 2007, with the goal of increasing accessibility to education, by a businessman who wanted to combine his business acumen and desire to stir social change through educational access.
The LowDown
Alison makes our list of six best courses for a number of reasons. For one, the sheer scope and variety of courses is impressive. Alison offers diploma and certificate courses, as well as what they call 'learning paths', a sequence of niche courses for a more comprehensive, but also flexible way to approach a new subject. Finding courses is easy too, with courses clearly organized into categories such as IT, Humanities, Health, Science, Business, Math, and even Lifestyle.
A friendly website interface and clear organization goes a long way and speaks to their professionality. Here are some of the features we like best:
Flexible Pay: Pay by course or sign up for the Premium Learning Plan, where you pay a low-cost monthly subscription for heavily discounted courses. And you can even have a free account if you put up with ads.
They're Realistic: While Alison touts benefits of expert-driven courses, they do admit there are limitations to their accreditation, which does not necessarily adhere to set standards
Easy to Use: The FAQ Section provides helpful tips for troubleshooting and is as user-friendly as the rest of their website
Mobile apps for learning on the go
Internal Ratings Per Course and they aren't all perfect ratings, making them seem to e genuine assessments
Why it's number six
Although a solid learning platform with many possibilities, there are a few areas that Alison could improve upon. For one, there isn't a ton in terms or available reviews on Alison, though those reviews average four out of five stars. The certification does not have to adhere to any set standards, and Alison seems to try to play both sides–touting how helpful their courses are but also admitting they might not be seen the same way as traditional certificate programs. There seems to be a little too much emphasis on selling diplomas and certificates and not enough on actual course content.
The biggest thing holding Alison back, however, is that it's hard to preview much regarding their course curriculum unless you sign up.

Coursera comes in at number five on our list, and, like Alison, has an extensive catalog of courses available, with everything from certificates to degrees to individual courses. Coursera has a slightly less ambitious and vaguer mission statement, which is helping create a "world where anyone, anywhere can transform their life" through quality educational resources.
The LowDown
Coursera has an astounding 2,700 courses available, 250 different areas of specialization, and over 35 million users. They also offer a variety of courses, including open registration; specializations; and accredited online degrees.
Unlike Alison, there are far less free courses, but there are more requirements and a sharper look at accreditation, and there are many affordable options. Coursera, like two more learning platforms that top this list, also partners with professors and universities that are well known to provide a series of expertly led courses.
4 Full degree programs and plenty of different course categories
Mobile apps for on the go learning
Expertly led courses
Organized Course Previews
Praise by Forbes for complex and engaging coursework
Why It's at Number Five
Coursera comes it at number five for a few reasons. While the course offerings and variety are solid, as is the attention to organization and informative, expert-led courses, reviews are a bit mixed. Some sites rate Coursera as high as four stars, while others are less flattering, citing issues mostly with billing or customer service.
And while the courses offered are excellent, we'd love to see an investment also in more STEM courses, as courses in disciplines such as the humanities and social sciences are more limited.
Further Reading on Coursera: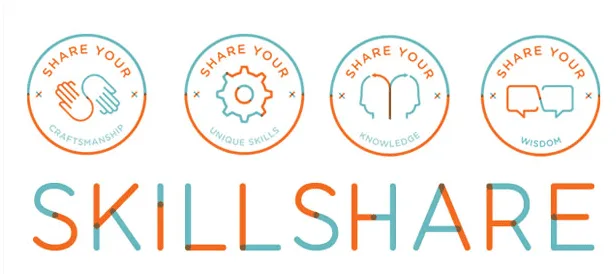 Skillshare makes perhaps a surprising pick to make the top four on our list, but there's ample reason. While Skillshare is a rather different learning platform than the others on this list, that's partially why we picked it. It's an online learning platform community as they term it, with about 4 million users – a fraction of some of its competitors, but over 22,000 courses.
The Lowdown
The U.S. based platform focusing on different areas of growth, such as networking and practical application. What's great is that Skillshare does not pretend to be anything it's not: it presents itself as a network of people hoping to learn from one another. There's a process to become a teacher, but it is open if you qualify.
Skillshare may not top others' lists, but the innovation and simple goal of sharpening skills makes it a platform worthy of its ranking. While there are a few lower ratings for Skillshare, many are fairly positive, with over 80 percent of users on TrustPilot rating the experience as excellent.
Free Classes Galore: You'd be hard pressed to find a larger catalog if your budget is tight. While the categories seem limited, there are many sub-categories as well. You'll be able to pursue furthering skills or even a hobby you've always wanted to start
Full Previews, including a point by point chapter guide to video lectures
Create Community Projects and get feedback for more pragmatic and hands on learning and application
Mobile Apps for on-the-go learning
Why it's Number Four on our List:
Skillshare is a bit less prestigious in terms of the courses you'll take and is arguably for more casual coursework, though there is nothing inherently wrong with that. What is a slightly downside, however, is that in order to access all courses and all features you have to sign up for a monthly plan–something that might not at first be obvious. Courses themselves are more introductory and do not provide a ton of depth.
Further Reading on Skillshare:
Coming in at the runner up position of our list of best online learning platforms is Udemy. The open access, large scale platform has a clear target market for continuing adult education and professional development and constantly updates a catalog of an astounding 80,000 courses.
Udemy isn't meant to completely substitute a degree; instead, by emphasizing specialty courses in a wide variety of areas, Udemy helps sharpen skills or introduce students to new and often very in demand areas of specialization.
The Lowdown
Udemy doesn't have as many free courses as some learning platforms at first glance, but it pretty transparent from the start about what each individual courses cost. Udemy courses are frequently mentioned for offering some of the best introductory courses for areas such as coding and Python.
And while there is a heavy emphasis on subject areas such as IT and Business, there are other courses as well, including photography and personal development.
Lifetime Access to courses upon courses helps extend your learning and makes for a better value
Continuously Updated courses and course catalogs, which is very important especially in fields like IT
Mobile Apps for on the go learning
Extensive Course Catalog, with more or as many courses than perhaps any competitor
Further Reading on Udemy:
Why it's #3
Udemy makes our list at #3, but there were a few things preventing it from making it to the top spot. For one, while teachers are vetted, they are not necessarily linked to higher learning institutions. There's some bald spots in a few subject areas, and individual courses added up can become pricey.

Udacity is a huge name in online learning platforms, boasting over 11 million active learners. Following a play off its name, Udacity makes a claim to be "audacious for you," helping inspire learners from around the world to pursue their educational and career goals through taking accessible courses. What once started as a learning platform aimed towards those hoping to enroll in courses of 'university quality' has evolved into a platform focused on tech courses, test prep, and programs for professionals and those interested in learning new career skills.
Founded in the summer of 2011, the first courses came to Udacity as an "experiment in online learning," led by Stanford instructors Peter Norvig and Sebastian Thrun. After an initial success of enrolling over 160,000 students from over 190 countries, Udacity became more focused on education on a global scale, especially for 'on demand' and tech skills.
The LowDown
Udacity earns its place on our best online courses for a few reasons. It offers 12 full courses for in demand fields and just over two dozen free courses. They offer courses exclusive to their platform that you can't find elsewhere, and also offer an exclusive program for veterans, as well as an Online Master's in Computer Science through Georgia Tech. With the blend of for credit courses and free online learning, it stands out as unique from some other online learning platforms.
Another great aspect about Udacity? It has some great accessibility features and features for different learning styles. Every course contains closed captioned videos, supplemented with hands-on homework, comprehensive quizzes, and special opportunities, like the potential for internships through their unique Nanodegree program.
Here are some features that stand out:
In-Demand Skills: Of the programs that they offer, Udacity stands by it principles of teaching skills for in demand fields, including:

artificial intelligence, autonomous systems engineering, business (data analytics, digital marketing, and countless others); cloud computing; data science; programming and development; and even career resources, such as interviewing skills.

Interactive Learning Model: Each course offers not only video lectures, but hands on activities and homework that help integrate information and make learning a more active process
Flexible: Learning is self paced through Udacity, meaning that you can fit your own schedule. You can also filter by course length, with courses lasting under a month to over three months.
24 Hour Support: For all coding programs, Udacity offers 24 hour support, 7 days a week online.
Comprehensive Sneak Peaks: Any program allows you to take a look at the syllabus for the course and get some insight to what you'll be learning, as well as the required hands on projects.
Why it's our Runner-Up
Udacity, is, without a doubt, a compelling choice for online learning, especially if you're looking for more comprehensive courses for tech fields that go beyond the detail of some online learning platforms– while still providing a flexible and interactive learning model. But if you're looking for anything outside of the fields mentioned, you'll need to seek another learning platform.
In addition, programs that you have to pay for far outnumber the free course offerings. The courses themselves cost $399 a month for most courses, meaning you may spend a few thousand on some. While still less expensive than most university programs, it can be costly, and you can only cancel within the first few days– so you need to be sure you want to make the investment.
While promising in many ways, and the courses are led by tech industry experts, it'd be great to see them offer a few more mid range price options and more generous cancellation policies.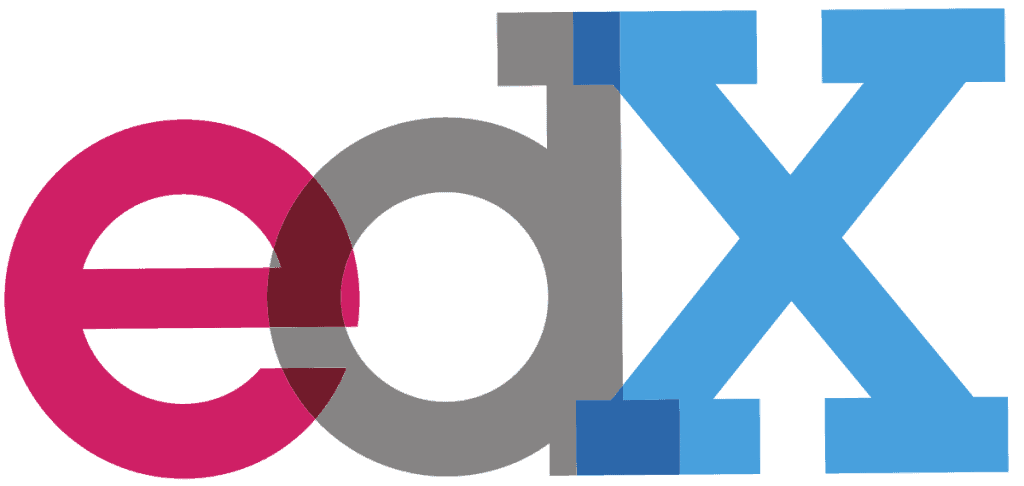 While by no means perfect, edX makes the top of our list of the six best online learning platforms. We've ranked this one so well because in many ways it combines the best features of its competitors, with an extensive course catalog, partnerships with leading institutions such as Harvard and UC Berkeley, mostly positive reviews, and a wide range of free courses. Courses range from business to languages to data science and the humanities, among others.
Described as a 'global learning community', all of their courses are actually supported through a network of colleges and universities. A micromasters program, professional certificates, online master's degrees, and special course series all offer different options for different types of students.
Wide Selection of Courses that is not overwhelming but still comprehensive
Mobile Apps for on the go learning
Leading Professors and Universities in partnership with most courses
Wide Selection of Course Types
While not always cheap, edX offers valuable and more in-depth courses with expert and engaging instruction.
Further Reading on EdX:
Further Readings on Online Learning Platforms Comparisons:
Further Readings on Online Learning Reviews:
Honorable Mentions
Kahn Academy: While arguably in a different category, we'd like to mention Khan Academy, which mostly services K through 12 students. It's a non-profit, completely free and ad-free learning platform that provides resources for basic subject areas as well as standardized test prep.
LinkedIn Learning: Formerly known as "Lynda", LinkedIn acquired this online learning platform in 2015 and has gradually been porting it over to LinkedIn's core hub. Lynda offers an extensive array of online courses. The only reason we didn't include it in our main list is that we are unsure of exactly how it will look under LinkedIn.