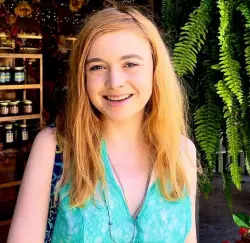 Latest posts by Erin Jamieson
(see all)
One of the hardest questions I was ever asked was one you've probably been asked too: what do you want to do for a career? Whether you're not yet a student, a current student, or want to shift or advance in your career, I have good news for you if you're considering cybersecurity.
Cyber security is needed more than ever, with an estimated shortage of over 3 million positions, according to a report by Cyber Security Magazine.
While most have a bachelor's degree, taking courses in cybersecurity from platforms like Udacity is great for improving your qualifications, for beginners, and distance learning.
But are the benefits of Udacity cybersecurity courses worth the cost for you? In this guide, I'll use my experience both with distance learning and working in a digital marketing company to explain what Udacity courses I recommend and for whom.
I'll explain how these courses may or may not be helpful for entry-level jobs or bolstering your qualifications.
This year, we need cybersecurity experts more than ever. Here's what you need to know before you enroll with Udacity.
Needed, google, degree, hard, good, benefits, cost, curriculum, download, duration, distance learning, description, entry requirements, entry-level jobs, certificate exam, salary, for beginners, qualifications
Bottom Line Up Front Summary: If I had to select just one cybersecurity course from Udacity, it would be Introduction to Cybersecurity. It's not the most unique or specialization of most of Udacity's courses, but it's the best course for beginners.
This course is a comprehensive, practical, and creative introduction to cybersecurity. I like the pragmatic approach to projects and the neatly organized curriculum.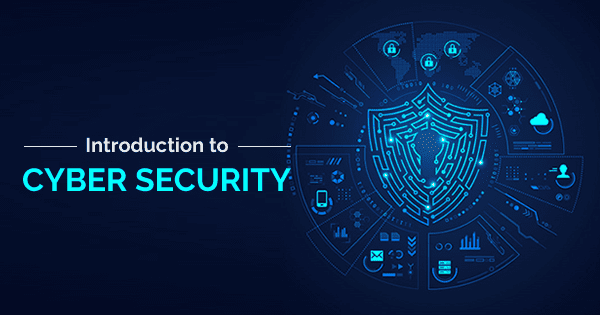 Introduction to Cybersecurity | Udacity
Get your start in the high-growth field of Cybersecurity by building foundational skills in how to evaluate, maintain, and monitor the security of computer systems.
Get Started
We earn a commission if you click this link and make a purchase at no additional cost to you.
My Top Picks
Is a Udacity Course in Cybersecurity Right For You?

Udacity allows you to learn at your own pace, and anyone can enroll. Even though there are suggested prerequisites, I like that everyone gets a chance to learn. I also like Udacity's agreement to provide personalized feedback for projects, 24/7 technical support, and even career services.
None of these courses are officially accredited, so they don't replace a professional certificate or a degree. I think these courses are ways to boost your other education and experiences. They have courses both for beginners and for those interested in a specialty.
So are they the right option for you? They won't replace full degrees or experiences. What they can do is provide an immersive learning experience with more flexibility, and at a more affordable price vs pursuing a regular college certification program.
How I Selected these Udacity Courses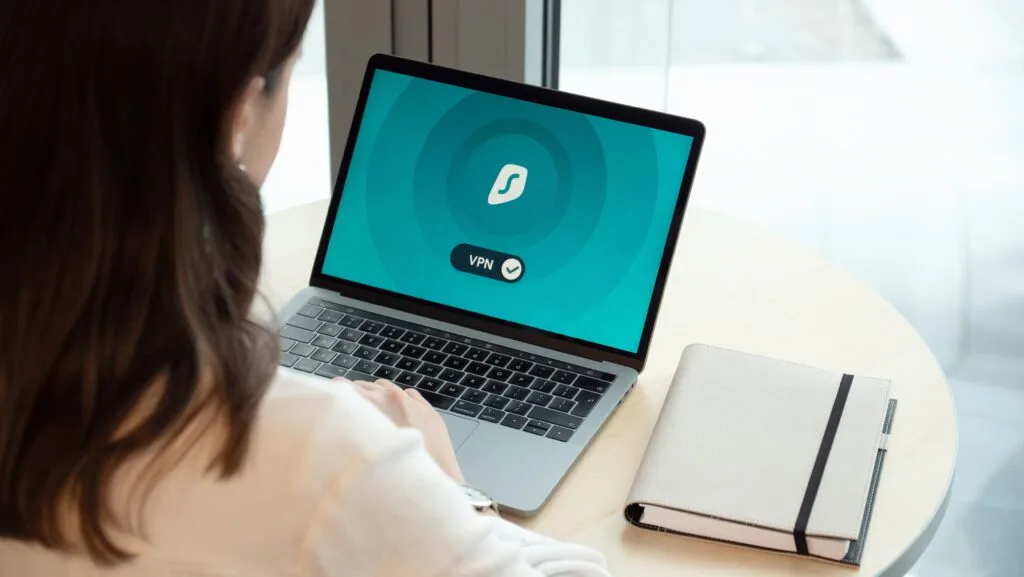 With that in mind, I want to explain how I choose the best cybersecurity courses. I selected courses both for beginners and those who want to expand their knowledge. These courses provide a good value based upon:
Useful Projects
Capstone and regular projects are two ways that Udacity courses stand out from other self-paced, online courses. I want to see projects that do a few things. One, they should reflect the course curriculum.
They should showcase what you've learned. They also should hone in on critical technical skills and require a bit of innovation. I also like to see real-life applications. The good news is that Udacity courses get personalized feedback, no matter the project.
Teaches In-Demand Skills
Cybersecurity itself is in demand. But there are certain skill sets and areas of focus that can help you stand out from the crowd. I also look for underlying, core principles.
These include: managing operating systems, working with networking and cloud computing, building and/ or evaluating architectures, predicting and detecting security issues, working with audits, and understanding antiviral software.
Sensible Curriculum
All Udacity courses provide a course syllabus, and I like how organized their cybersecurity options are. However, I also want to see interconnections between each unit. I prefer courses that build each unit upon each other– all leading up to projects or other forms of assessment.
Udacity Cyber Security Courses to Try
Here are my top picks for the best cybersecurity courses to take from Udacity. While I like that most of these courses are beginner-friendly, keep in mind that most also work best if you have a solid understanding of programming languages. These are the best C++ Udacity courses and the best Udacity Python courses.
There are also a few free coding courses and materials, or reduced-cost courses through blogs, LinkedIn, and Youtube. With that said, here's what you need to know.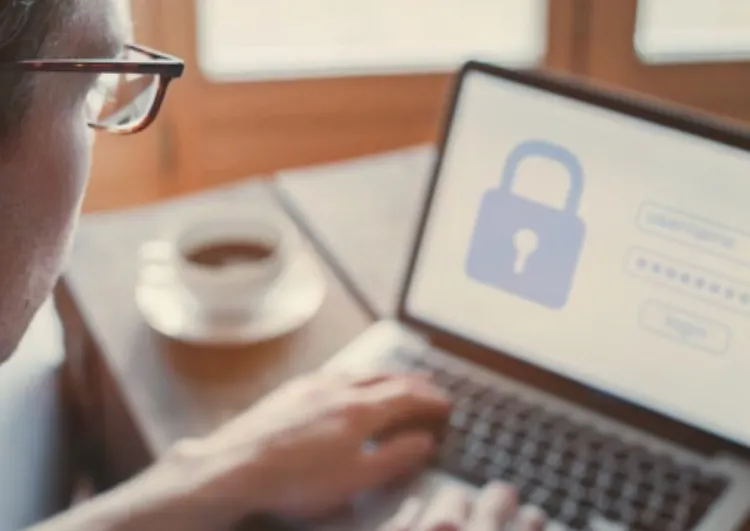 This course shows that it's not too late to learn about cybersecurity. This Udacity course is best for beginners who don't yet know much about cybersecurity but are interested in the field. But while some online beginner courses in cybersecurity risk watering the curriculum, this course provides a substantial curriculum.
You'll learn foundational skills and apply them, without the experience or advanced knowledge required. I'm impressed with how much this course covers, and it's a great launching pad for anyone who has hesitated to take cybersecurity courses before.
Udacity's student community and mentor support are also helpful additions for a beginner's course like this. Enroll Here.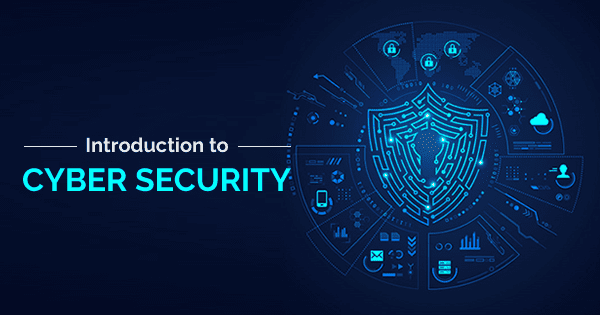 Introduction to Cybersecurity | Udacity
Get your start in the high-growth field of Cybersecurity by building foundational skills in how to evaluate, maintain, and monitor the security of computer systems.
Get Started
We earn a commission if you click this link and make a purchase at no additional cost to you.
Course Duration and Requirements
If you commit 10 hours a week, this introductory cybersecurity course takes around 4 months to complete. Before you start, you should have a general understanding of networking connectivity and be at least a little familiar with Windows and Linux operating systems.
Main Course Curriculum/ Description
With four units in this course, you can easily tackle one unit a month. The first unit starts where any good introductory cybersecurity course should take you, by covering basic terms and concepts.
But the first unit also teaches you how to define security risks, typical controls, and the different types of computer systems.
Unit two goes deeper into analyzing security vulnerabilities and working with common applications. In unit three, you'll use MITER ATT&CK frameworks to assess common security threats.
The course finishes with an introduction to GRC. GRC, which stands for governance, risk, and compliance, is a standard practice used across industries to streamline control and security assessments.
Course Projects and Outcomes
The first unit project starts both simple and practical. You're tasked with identifying common security risks within a client's Windows 10 network. The second project requires you to submit recommendations for a fictional company's security system. Encryption, firewall security, network security, and compliance are all addressed.
My favorite project is in the third unit, where you have to identify the type of attack and make a full assessment of a fictitious medical hospital. The final project allows you to practice GRC to optimize a business's goals and daily operations.
By the end of this course, you'll have a grasp of core terms, common protocols, and GRC.
Pros
Great for beginners

Covers key terms and concepts

Practice with common technology

Practice across Windows and Linux operating systems
Cons
No in-depth specialty

Doesn't directly translate to a niche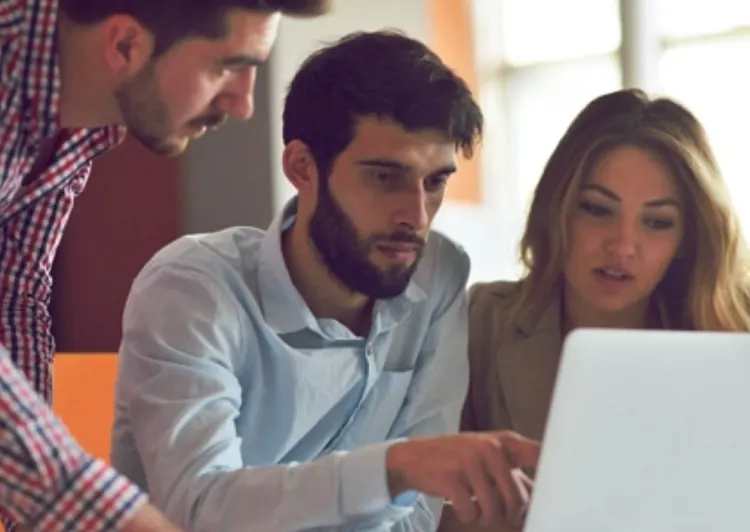 Security analysts are always going to be needed. As a security analyst, you'll have to install software and continuously assess firewall security for an organization. It's a nice niche within cybersecurity because it's quite versatile.
This Udacity course takes you through step-by-step strategies on tasks and on concepts and challenges you may face on an ordinary day as a security analyst. I think that this Udacity course is a solid introduction to key principles, but it's the hands-on experience through projects that I particularly like. Enroll Here.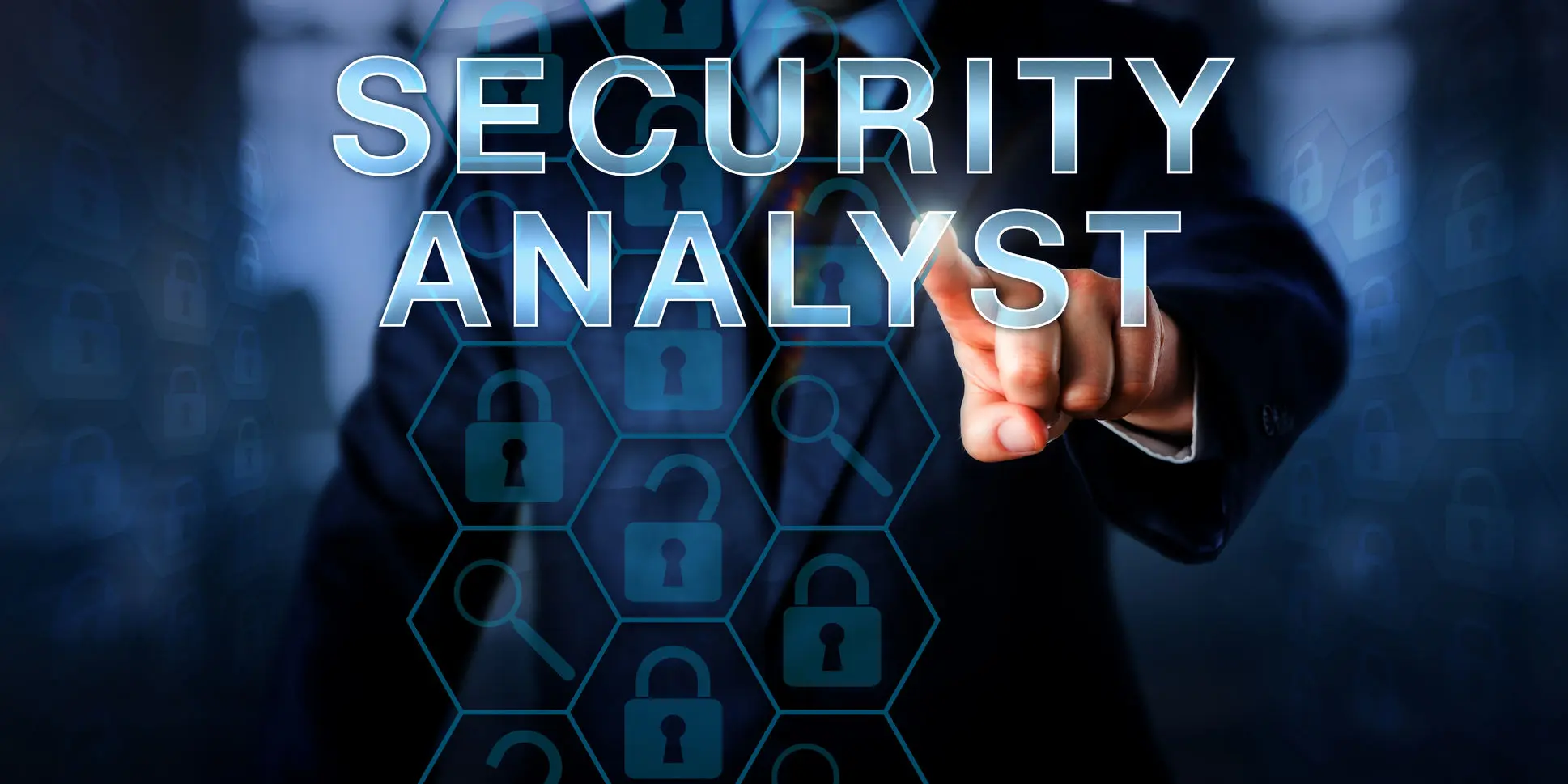 Course Duration and Requirements
If you spend 10 hours per week, you should be able to complete this cybersecurity course in 4 months. Pre-requisites, however, are more detailed for this course. You should be able to use common programming languages such as SQL and Python.
You'll also need a grasp of key cybersecurity basics, including client-server architecture, network architecture, and basic security controls.
Main Course Curriculum/ Description
The course begins by teaching you the fundamentals of the defense system. More specifically, you'll study how common frameworks can be used to build stronger security systems. Next, you'll learn how to identify and model the top 10 threats in cybersecurity today.
The third unit introduces you to scanning tools for identifying common risks. The course finishes with using the Snort Intrusion Detection system to monitor network traffic. I like how many tools this course introduces, which ties well into the underlying principles you'll also learn.
Course Projects and Outcomes
Another reason this cybersecurity course caught my eye? An emphasis on practical projects. The first project places you into the role of a security analyst under an infrastructure team. You'll create a template for how the company's security frameworks and protocols need to be improved.
The next project has you as a consultant for a juicing company that needs its new app to be assessed for security risks. You'll make a full report for that same company for your third project. The final project tests your ability to make a full assessment using Wireshark and an Intrusion Detection System.
After you complete this cybersecurity course, you'll be able to identify common vulnerabilities and use the most common applications and strategies to make reports and assessments.
Pros
Study using Snort Intrusion Detection and Intrusion Detection systems

Nuanced projects with role-playing

Teaches top 10 security threats
Cons
Requires programming knowledge

Project objectives could be a bit more creative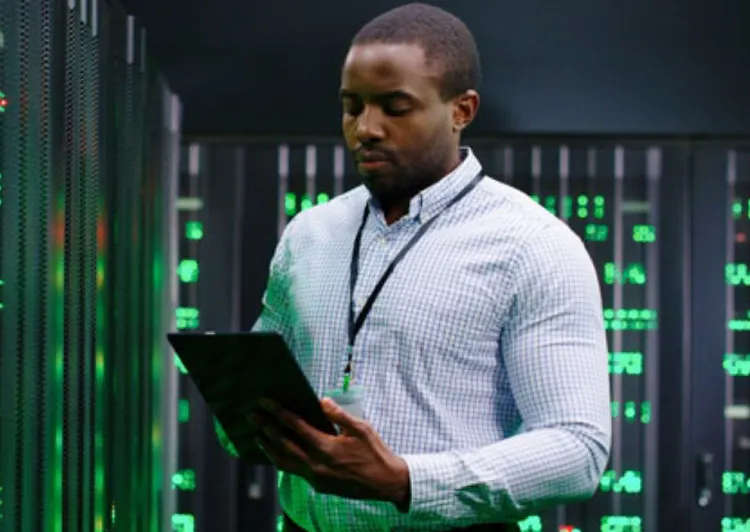 If you like a hands-on approach to cybersecurity and are interested in how networks are created, a security engineer specialty may be a good fit. While cybersecurity analysts spend most of their time assessing risks and making recommendations, engineers test security systems and implement upgrades.
They are also one of the highest-paid in cybersecurity, making an average of $150,000 to $180,000. While this Udacity course is by no means a direct ticket to that career, I do think it serves as a substantial introduction. The curriculum hones in on important skills, all with plenty of practice. Enroll Here.
Course Duration and Requirements
Assuming you commit 10 hours of study per week, you can finish this course in around 4 months. But before you enroll, you should have a grasp of networking, operating systems, and Linux principles. You'll also need to be able to modify Python code.
Main Course Curriculum/ Description
The course starts by laying out basic concepts and also provides a brief introduction to cryptography. The second unit covers basic system security principles with a focus on authorization and authentication. You'll also use auditing tools to log and monitor system alerts.
Security key benchmarks, optimal controls, and critical configurations are covered in the third unit. The course finishes with applying your knowledge within the framework of the top 10 most common security threats.
Course Projects and Outcomes
While the projects may not be as creative as in some Udacity courses, they provide great practice with common protocols and technology. These projects include: creating timesheets, using Linux imaging to respond to security threats, assessing infrastructural resilience, and assessing vulnerable web applications.
By the end of this course, you'll understand how to use core protocols to respond to the most common security threats.
Pros
Excellent practice with projects

Provides key principles for understanding what you do as a security engineer

Teaches in-demand skills
Cons
Doesn't cover more unusual risks

Doesn't tackle the most complex security situations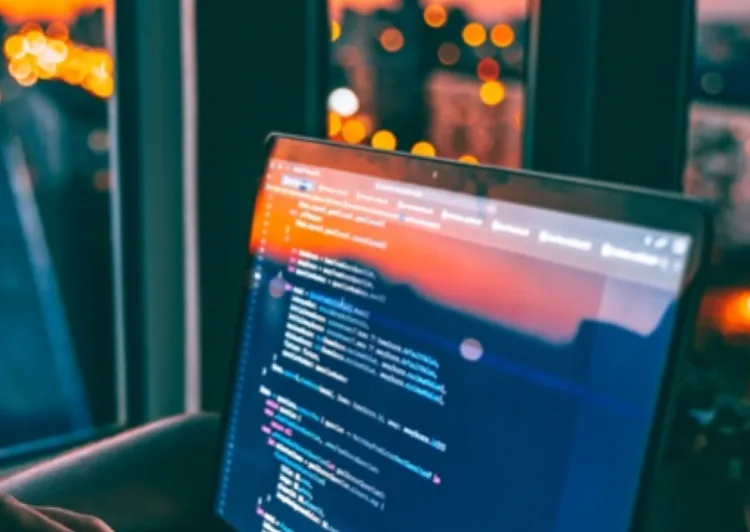 If you're interested in working at a management level and already have a firm foundation in cybersecurity, then this Udacity course may be helpful. Security architects are responsible for managing and directing security standards for an organization's network. Because of this, they need both strong technical skills and communication skills.
The average salary for a security architect is just below $195,000, but you'll need years of experience and specific knowledge. This Udacity cybersecurity course offers a glimpse into that role. It's a well-designed, practical approach to learning. Living up to my standards, it also has plenty of practical practice. Enroll Here.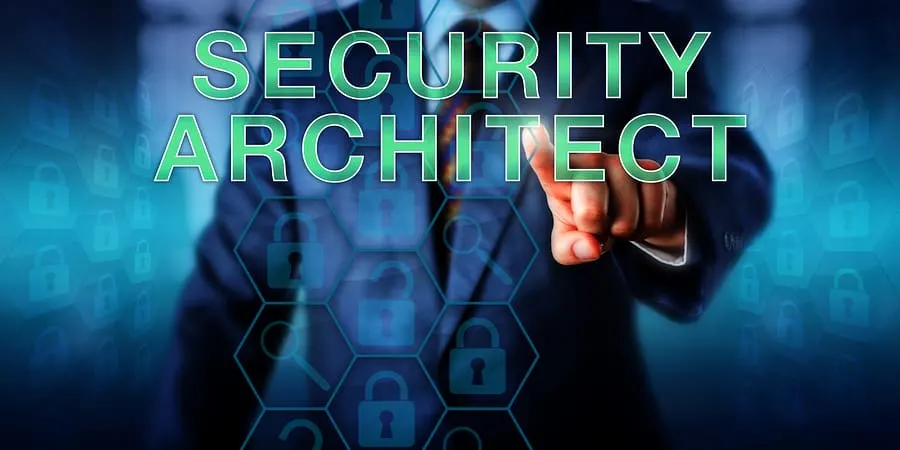 Become a Security Architect | Udacity
Meet the growing demand for security architects and learn the skills required to advance your cybersecurity career.
Get Started
We earn a commission if you click this link and make a purchase at no additional cost to you.
Course Duration and Requirements
Once again, it takes around 4 months to complete this course, assuming 10 hours of work per week and that you're coming with the proper prerequisites. However, those requirements are fairly substantial.
All of the suggested requirements center on proficiency with both Linux and AWS. That includes being able to: configure Linux servers, establish and maintain cloud systems, modify Python scripts, and work with HTTP, TCP, DNS, and SSH.
Main Course Curriculum/ Description
You'll spend a month, more or less, in each of the four sections. The first section of this cybersecurity course introduces you to basic design principles, planning, and risk evaluation. The focus is on applying these concepts to stakeholders. In the next unit, you'll learn how to implement security controls and work within AWS.
Next, you'll learn how to work within dynamic, layered security architectures to both monitor and alter behavior. The final section of this course ties together this knowledge and applies it to providing cloud incident reporting.
Course Projects and Outcomes
The projects in this course are straightforward and provide some insight into what being a security architect is like. In the first project, you'll perform application security reviews and review a consumer information management system (CIMS). Next, you'll work within AWS frameworks to review identity access management policies (IAM).
For the third project, you get to apply your knowledge to a theoretical scenario where you have to improve security issues for a water and power company. The final project of this cybersecurity course requires you to create a nuanced cloud incident report.
By the end of the course, you'll have a decent understanding of how to work within complex frameworks to alter and monitor security standards.
Pros
Learn to work within the multi-layered security architecture

Learn how to assess CIMS

Valuable, unique skill sets
Cons
Requires substantial cybersecurity knowledge

Projects aren't applied to as many contexts
Frequently Asked Question
Question: What are the 5 Types of Cyber Security?
Answer: The 5 main branches of cybersecurity include critical infrastructure security, network security, application security, cloud security, and IoT security (Internet of Things). Cybersecurity is part of the larger system of IT fields. These different branches of cybersecurity are important for companies to cover.

These fields protect businesses, as much as possible, against different forms of cyber security attacks. Specializing in one of these 5 fields likewise gives you a better chance of finding a job, depending on your current needs.
Question: Is Cyber Security a Good Career?
Answer: I always like to stress that it's almost impossible to say a career is exclusively good or bad. If you want job security, decent pay, and opportunities for advancement, cybersecurity is a good field to go into. While some work irregular hours, most in this fieldwork an average 40-hour workweek.
If you have the required experience, it's easy to find a job and be able to choose where you want to live. There's even an increase in remote jobs, and work-life balance is usually above average.

At the same time, this field requires great attention to detail, organization, and focus. While you will work with others, cyber security may not be the best option for those who want a career that involves connecting with other humans.
Question: Does Cybersecurity Pay Well?
Answer: Median salaries within cybersecurity hover around $100,000 to $159,000. Some top cyber security experts make salaries of $500,00, but this is far from the norm. Entry-level cyber security jobs for analysts are $60,000 to $70,000 on average.

The highest paying jobs within cybersecurity are chief information security officers, deputy CISOs, cybersecurity sales engineers, and lead software security engineers. Average salaries for these positions are around $200,000 and up.
Question: What is a Cyber Security Analyst?
Answer: A cybersecurity analyst is tasked with guarding against network attacks. The role requires analysts to predicate these threats as much as possible. Building and maintaining defenses are critical. In cases of unauthorized access and breaches, analysts are required to work with other security experts.

Predicting and building up defenses, however, are the main focus of this role. On a typical day, an analyst with monitors and tracks networks and flags any security breaches or vulnerabilities.
Final Thoughts
The Department of Labor Statistics estimates that jobs in cybersecurity will grow 33 percent from 2020 to 2030. This outpaces most careers and shows how experts are increasingly needed. The average person will take a few years to become a cybersecurity analyst, and faces great job security. Udacity courses are a nice way to bulk up your resume.
If you already have a degree or professional certification, I also think they are a route to practicing different concepts and even building a community. How long you devote to extra course work is up to you, but you just may find it enriching and the boost you need to advance.
Final Recommendations: Free Cyber Security Classes and Degrees
While Udacity courses are a nice middle-ground solution for many students, I want to provide a few other resources.
Free Course Materials
If you're not sure if this field is right for you, free cybersecurity courses may be a good choice. They aren't as in-depth as a Udacity course but can introduce you to basic concepts.
This Simpli Learn Course offers a playlist that covers the basics of entry-level cybersecurity. If you prefer YouTube, CBT Nuggets is a great channel for introductory videos about all fields of IT.
Degree Programs
It's most common to get a degree in a field related to cybersecurity. Four-year degrees include computer science, computer programming, database management, computing engineering, cloud computing, IT/ management, and machine learning.
Some colleges have degrees with a specialization in cybersecurity, but you'll typically need a two or four-year degree. Professional certifications and training can boost your career salary and advancement opportunities.