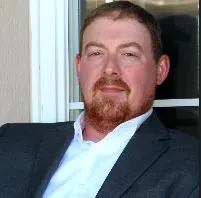 Latest posts by Justin Caldwell
(see all)
When people have extra time on their hands, they tend to lean toward doing something creative. Some people like to write, others like to paint, yet others like to build. For a lot of people, that outlet is photography. With photography, people can capture the most important moments of their lives. With online photography courses, you can get the knowledge you need to make your images better. That's why we've created a list of the best online photography classes.
But not all pictures are perfect. Bad lighting, blurriness, and other problems can contribute to poor-quality photographs. Fortunately, there are places you can go to develop the skills you need to create amazing photographs.
The courses will illustrate and show you everything you could possibly want to know about photography. Ranging from camera settings to lighting, to image composition, you'll be a professional in no time.
Why is Photography Important?
Pictures are an important part of our lives. They remind us of who we are and where we've been. They connect us to our friends, family, places, and the stories we associate with them.
Photographs help us know who we are and tell us what is most important in our lives. They matter because they capture the moments in our lives that pass by.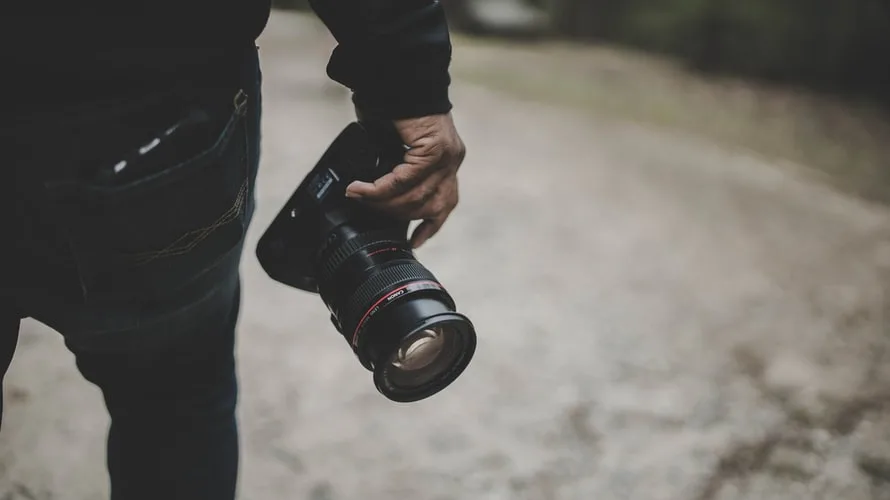 Those quick, unremarkable times that we think are unimportant are in reality fleeting. Photographs give us the chance to communicate and share memories with others. They have the power to grab our attention and speak straight to our hearts.
Our Pick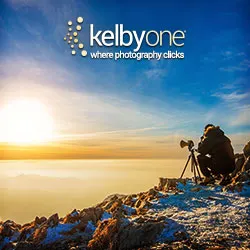 We Love KelbyOne!
With a deep, expansive catalog, users have access to all the photography content they could want on ANY platform! Makes a great one-of-a-kind gift and we have a special offer just for you!
EXCLUSIVE: Save 20% on the KelbyOne Pro Annual Plan
Use Code "OCR20" at Checkout and SAVE!
Start Today
We earn a commission if you click this link and make a purchase at no additional cost to you.
What to Look For in the Best Online Photography Class
There are plenty of online photography courses to choose from but it can be hard to determine which one is the right one. Here are some items to consider when selecting the best online photography class.
Value
Are you going to get your money's worth out of the course? This may have more to do with your budget than the actual cost of the course, but why enroll for a course that isn't going to provide value for the amount they charge?
Additionally, if you're enrolling in a course so you can turn your photography into a business, what's your return on investment? Does it provide the value you need to grow yourself and your business? If not, it might not be the right course.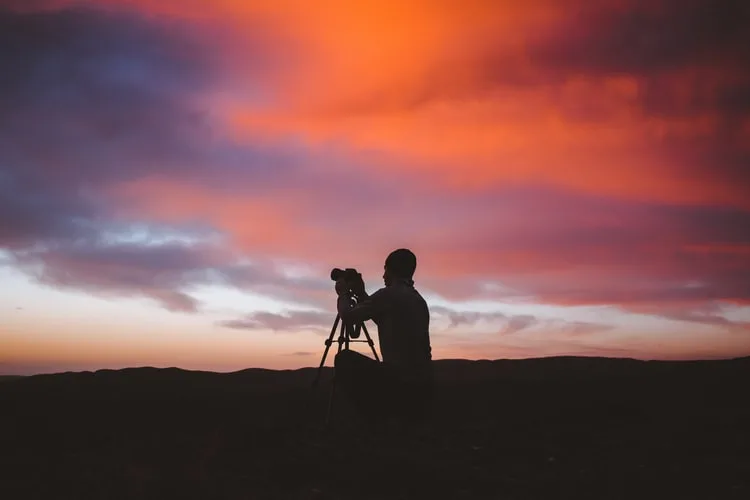 It's important to weigh the price of the course with the material provided and determine if it's something worth investing in for you. The course may be cheap, but if it's not something worth learning, it won't provide any value.
Knowledge
Similar to the cost aspect, you want to know what you're getting before you get too involved in a course. You want to make sure you're going to get the right information and lessons to help you on your journey toward learning more about photography. If the course doesn't offer that, what's the point in taking it?
You may already have some basic knowledge, so why start at the bottom? Take some more advanced courses instead. Or perhaps you know a lot about lighting, but you don't know anything about angles.
Take what you know will be valuable to you at this stage in your journey. Acquire the knowledge you need now rather than wasting your time with something that you don't need.
Accurate information
Something else you want to consider before pulling the trigger on an online photography class is whether the information is accurate. Not only accurate but make sure it's worthwhile. You only want to pay for specific, detailed, accurate, and professional information. Anything else is a waste of your time and money.
Vet the course to see who teaches it. Where does the information come from? What experience do they have? If you don't feel like you can trust the source, don't take the class.
Ease of learning
Is the course built in a logical manner? Is it intuitive and straightforward? Is the design consistent and understandable? These are all questions to ask about the course before you get started. Plus, if the class uses a bunch of unnecessary jargon, it may take you longer than necessary to get into the flow of things.
You can tell a lot about a course and its teacher by how easy they make complicated things seem. If you're finding that a particular course looks interesting, despite the difficulty of the material, then it's likely worthwhile.
Support
If you run into trouble during your course, you want a support team you can turn to. This could be through chat, phone, or email, but it's nice to have a place to go to get the answers you need when having problems.
Additionally, many online sites offer support in the form of communities, like a local forum, Facebook group, or another form of interaction with like-minded people.
Make sure the courses you're taking offer plenty of support. There's nothing worse than taking a course online and finding that you can't contact anyone when you need it. You'll feel isolated, which doesn't add any value at all.
Best Online Photography Classes
Now that we've covered some of the basics, let's get into our list of the best online photography classes. These aren't ranked in any particular order, they're just courses we believe offer the best opportunity for learning more about photography.
Beginners Start Here – KelbyOne
The Beginners Start Here course is on the KelbyOne platform. Beginners Start Here is great if you're starting out in photography and want to learn more about what it takes to be a great photographer. It's arguably one of the best photography courses for beginners on the market.
Beginners Start Here is offered on the KelbyOne website and is taught by none other than the founder of KelbyOne, Scott Kelby. The course is concise, clear, and informative, which means you're going to learn plenty of valuable information.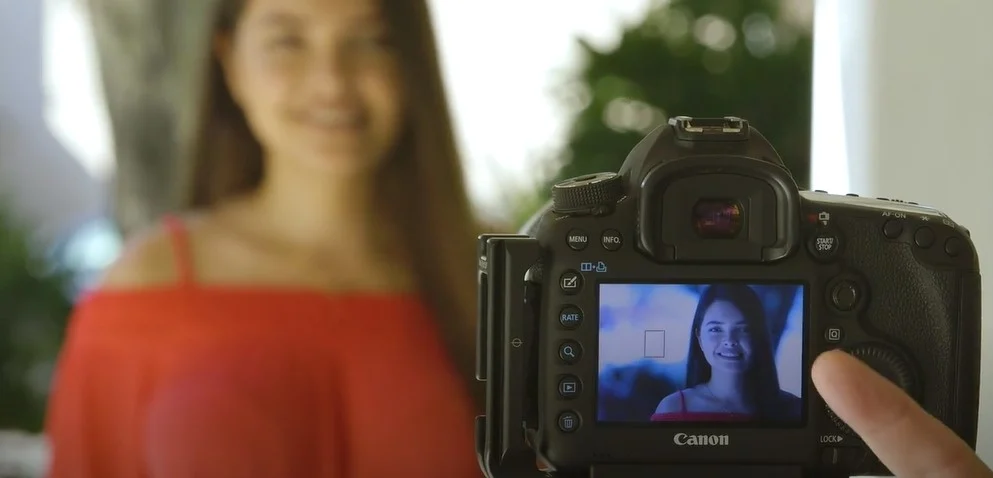 This includes all the little tidbits you need to know to become a successful photographer. It's this type of information that will set you apart from others and it's especially interesting when coming straight from the mouth of a professional photographer.
It covers the basics of photography, but it's concise, so you won't go too in-depth to start. However, you'll leave feeling equipped to snap some great shots to start. It covers things like color, exposure, camera settings, and how to capture sharp photos.
The course comprises 9 video lessons that are a total of 2 hours long. You'll be able to jumpstart your photography knowledge quickly and easily with a simple monthly subscription to the KelbyOne database.
If you love Beginners Start Here, you can easily move on to dozens of other, more advanced courses taught by world-class, professional photographers. The subscriptions are incredibly affordable, especially if you feel like you're going to use them a lot.
Pros:
Affordable monthly subscription with access to dozens of courses
Perfect for beginners with concise instruction
Taught by professional, world-class photographers
Short, digestible lessons
Cons:
Could offer a wider range of topic coverage
Check out our comparison of Kelby One vs Lynda
Digital Photography for Beginners with DSLR Cameras – Udemy
Udemy offers a large course catalog, but it can be hard to find quality instruction because they're not always known for it. However, it's worth looking into Digital Photography for Beginners with DSLR Cameras because it's reasonably priced and has some strong course material.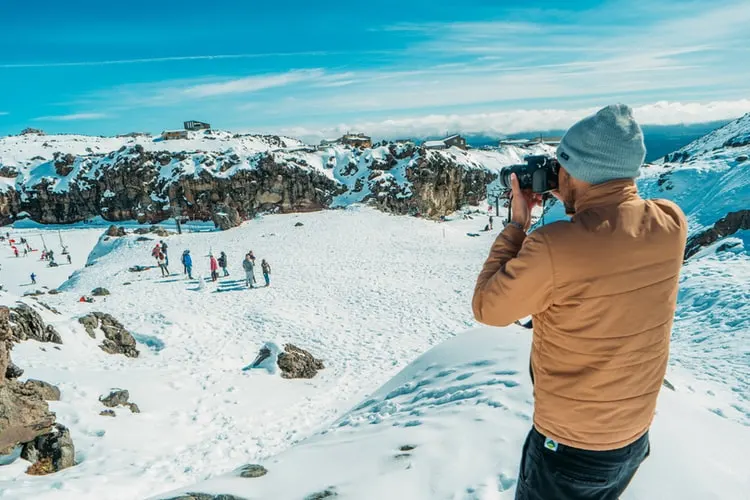 It offers a great foundation in photography that covers nearly everything a beginner photographer needs to know, including settings, equipment, lighting, depth of field, shutter speed, autofocus selection, how to hold your camera, and more.
The videos average just 3 minutes in length, so you can squeeze them in whenever you have time. It's easy to digest in these small snippets before moving on to the next topic.
The instructor even touches on composition tips like the rule of thirds, camera orientations, scene angles, and leading lines, all of which are important for capturing your scene and translating its importance to the viewer.
The course is directed at beginner photographers equipped with DSLR cameras, but users of mirrorless cameras will still get a lot out of the course material as well. It even comes with a 30-day money-back guarantee because Udemy is so sure you'll love it.
Pros:
A great foundation in photography
Covers a wide range of topics
Short, digestible video length
30-day money-back guarantee
Cons:
Udemy isn't known for great instruction quality
Photoshop CC Basics for Photographers – KelbyOne
KelbyOne offers an excellent, but concise review of Photoshop for beginners. It doesn't go too in-depth, but will still give you plenty of information without overwhelming you. It's led by veteran KelbyOne instructor, Matt Kloskowski.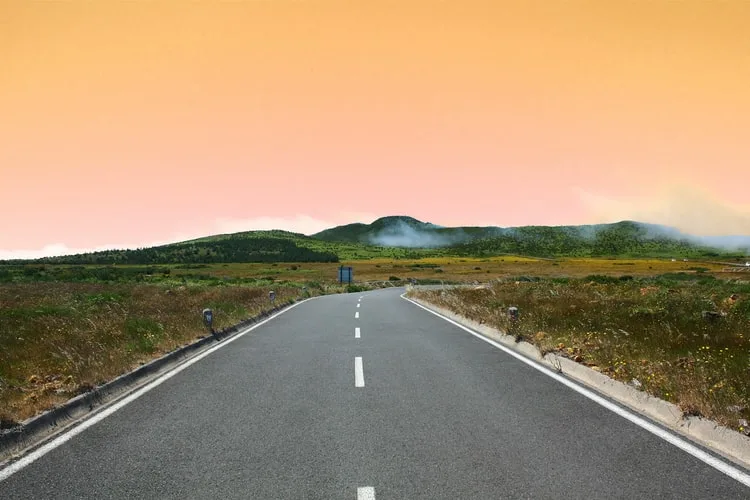 There are 17 video lessons, but the entire series is only 2.5 hours long. You could do the entire thing in an afternoon if you wanted to. It gives you enough great information to get you started, but not quite enough if you really need something comprehensive.
It covers the most powerful tools of Photoshop in its short duration, including masks, layers, creating selections, retouching, and printing. It's short and sweet, but can still be very useful.
Pros:
Perfect for beginners who don't want to be overwhelmed
Short course length is easy to complete
Quality instruction from an experienced teacher
Cons:
Only covers the very basics
Fundamentals of Photography – Creative Live
The CreativeLive Fundamentals of Photography class is an ideal course if you're just starting out in photography. CreativeLive is a comprehensive platform that offers a wide range of courses, many of which are great for beginners.
Fundamentals of Photography is such a course, including 107 lessons on video. Each lesson is roughly ten minutes long, so it's even perfect if you don't have a lot of time throughout the day. You can squeeze a lesson in here and there whenever you have time.
You'll learn all about photography fundamentals, including important areas such as exposure, autofocus, shutter speeds, lighting, and much more.
There are times throughout the course when students are expected to get a little deeper than expected in a beginner's class, but it helps add to the overall quality of the class. However, if you're looking for a quick primer on introduction to photography, Fundamentals of Photography is not for you.
This course from CreativeLive goes much deeper than your typical beginner's class. But if you want to dig down deep into how photography works, to really get your hands in the dirt per se, then the Fundamentals of Photography might be the course for you.
Pros:
Great for those starting out in photography
Covers a wide range of topics
Short lessons for those short on time
Goes in-depth on many subjects
Cons:
It May not be ideal for all beginners
Our Pick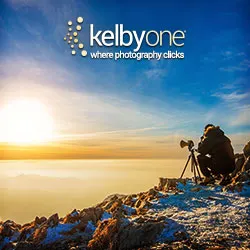 We Love KelbyOne!
With a deep, expansive catalog, users have access to all the photography content they could want on ANY platform! Makes a great one-of-a-kind gift and we have a special offer just for you!
EXCLUSIVE: Save 20% on the KelbyOne Pro Annual Plan
Use Code "OCR20" at Checkout and SAVE!
Start Today
We earn a commission if you click this link and make a purchase at no additional cost to you.
Photography for Beginners – Expert Photography
Photography for Beginners is just one of the many photography courses offered by Expert Photography, one of the most popular companies offering photography tutorials online.
Upon purchasing the course, you get lifetime access to its material, so you can go back and review any portion of its 4.5-hour duration at any time.
It's taught by the founder of Expert Photography, Josh Dunlop, who is a seasoned photography instructor himself. He's an excellent teacher and connects with his audience to impart his wisdom more effectively. The lessons are informative and relevant without going too in-depth. The course includes four modules.
After viewing the Understanding Exposure module, you'll be equipped to set up the appropriate aperture, shutter speed, and ISO. The Your Camera's Settings module is a more thorough look at the camera's settings and you'll also learn about depth of field, focus modes, and how to keep your photos sharp.
The Complete Composition module includes a series of videos that help you develop a sense of composition. You'll learn about professional photographer secrets like the rule of thirds, the importance of triangles, and visual weight.
The Shoot This Scene module teaches you about different photography genres like landscape, black and white, or night photography, and explains how to take incredible photos in all of these environments.
The primary downside to this course is the price, but it's thorough, and if you can afford it, will offer some fantastic value. It's a 4.5 hour course and you get lifetime access to the contents.
Pros:
Awesome value
Great basics of photography
Four comprehensive modules
Relatable instruction
Cons:
Very expensive
Long lessons
Photo Nuts and Shots Course – Digital Photography School
This course is a little bit older, but still relevant today. It's taught by a veteran instructor who imparts his wisdom on beginner photography that's easy to understand for even the most inexperienced people.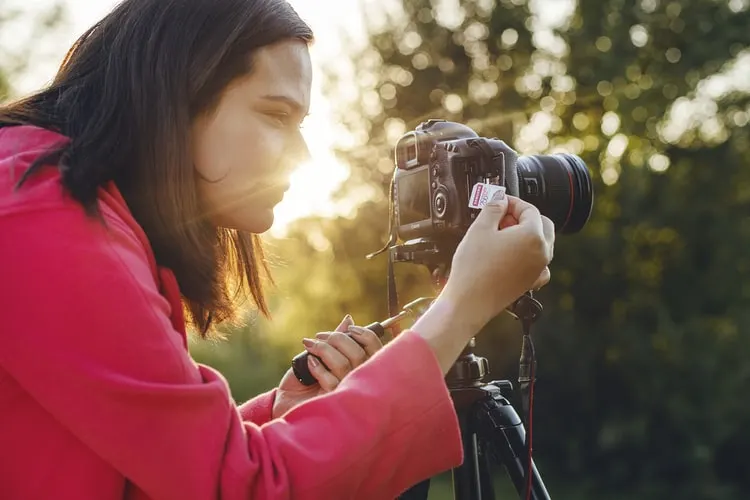 There are a total of 10 lessons at 10 minutes each, covering all of the basic topics we've already talked about plus capturing sharp photos, achieving stunning compositions, determining the best exposure, and working with light. It covers a fair amount of content for beginners at a reasonable price, so it's a good value.
Pros:
Great instruction
Wide variety of topics
Short lessons
Cons:
Older course may not always be relevant
Ten Essential Studio Techniques Every Photographer Needs to Know – KelbyOne
If you'd rather hone your studio photography skills than your fine art photography skills, this course is a great option. Scott Kelby, the founder of KelbyOne, is also a professional photographer, and he teaches this course on studio techniques.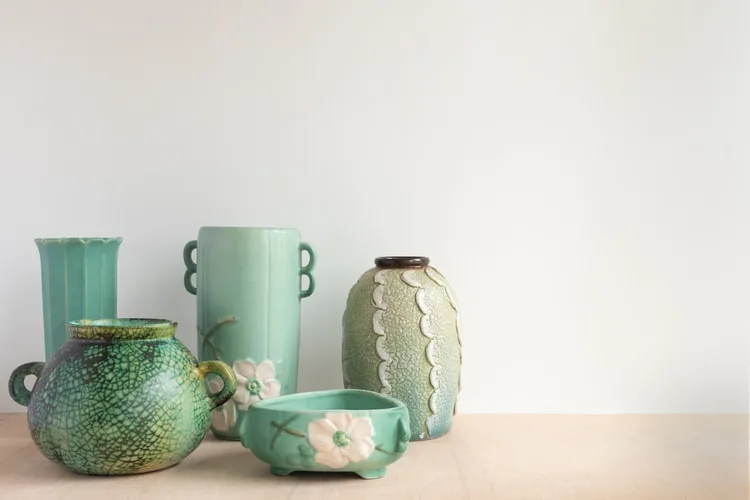 He talks about the tethered shooting, studio lighting, and more. There are some really useful insights here for people who already own or are thinking about starting their own photography studio.
The course may only be 2 hours long, but it's so full of information that you may have to watch it more than once so you don't miss anything.
Pros:
Affordable monthly subscription
Loaded with awesome information
Taught by a professional photographer
Great for any studio photographer (or wannabe)
Cons:
May miss some info the first time around
Scott Kelby's 7-Point System for Lightroom Classic – KelbyOne
KelbyOne really is one of the best resources for learning about photography, which is why their courses keep making it onto this list. They simply make some of the most comprehensive courses on the market, for both beginners and advanced photographers.
This course on Scott Kelby's 7-Point System for Lightroom Classic is meant for basic photographers who need some extra help editing with Lightroom, but even skilled photographers may learn a thing or two. As Scott says in the course, he actually uses many of the same edits all the time.
He uses the same 7 steps over and over again, every time he processes his images. His recommendation is that you do the same. It saves valuable time, streamlines your process, and can make your business more effective.
If you're particularly stressed about your edits, this course can breathe some new life into your process and take some of the stress away. When working with Lightroom, it's easy to get overwhelmed, but Scott makes it so much easier by keeping it concise.
At the end of the course, you'll have a much easier process for creating great photos and making the process consistent.
Check out our list of best Lightroom courses.
Pros:
Perfect for streamlining a photography business
Great for anyone already using Lightroom
Affording monthly subscription
Quality instruction by a professional photographer
Cons:
Not for those who don't want to switch to Lightroom
Photography 101 – Fstoppers
If you're a beginner wanting to hone your camera skills, the Photography 101 course from Fstoppers is a great choice. It's taught by the ever-talented Lee Morris, who does a great job of explaining the basics all the way up to advanced topics.
One of the unique things about this particular course is that it also includes a few lessons on photo editing, which you simply can't overlook in the digital photography world of today.
The course includes all of the basics, including manual mode, exposure, metering modes, lighting, lenses, RAW vs JPEG, cameras, and Photoshop. It's a comprehensive course from setting up the photo all the way through production.
The course also comes with a money-back guarantee, just in case you don't feel like you really got anything out of it.
Pros:
A comprehensive range of basic and advanced topics
Includes lessons on photo editing
Money-back guarantee
Cons:
Not really a beginner course
Fine Art Photography: The Complete Guide – CreativeLive
Fine Art Photography: The Complete Guide will increase your knowledge with advanced photography techniques and is available on the CreativeLive platform. Fine art photography is typically viewed as an advanced topic for serious photographers, but you can break into it with this course.
Take this course, taught by a fine art photographer, and impress everyone with your masterpieces. There are 138 HD video lessons. They all offer advanced techniques, ideas, tips, and exercises.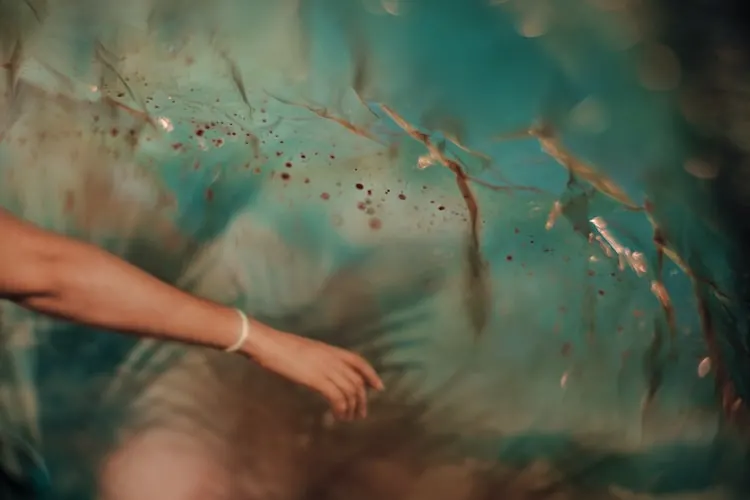 In fact, one of the lessons is dedicated simply to props and costumes. Other covers set design. There's another one handling the use of smoke. She'll take you through her shooting process as she captures subjects and images.
There are some serious depth and breadth here, so it's of great value. It even explores topics like pricing your work, how to choose the correct printing paper and finding the right galleries to display your art.
This course is full of useful information for more advanced photographers, so you'll definitely want to check it out.
Pros:
Plenty of depth and breadth in the course material
Taught by a professional
Goes beyond photography into how to display and sell photos
Cons:
Only covers the niche of fine art photography
Photography Masterclass: A Complete Guide to Photography – Udemy
This complete guide to photography can be accessed via the Udemy database for a monthly subscription. It certainly lives up to its name, as it is a complete guide to photography. It covers beginner and advanced material.
It's a whopping 21 hours long, but it covers nearly everything there is to know. There are 3 instructors who teach the course through passionate and informative videos that anyone interested in photography will enjoy.
Advanced photographers can skip the beginner videos like choosing the right equipment or shooting photos in manual mode and go straight to the more advanced topics like turning your hobby into a profession or photography business tips.
There's plenty here for everyone. With a monthly subscription to the database, you can take your time going through it, but that means that the more time it takes you, the more you'll pay for it.
Unfortunately, you don't get lifetime access to the material. If you cancel your subscription, you lose access to the course.
Pros:
Comprehensive course perfect for all photography lovers
Passionate instruction
Wide range of topics
Affordable monthly subscription
Cons:
Value is subjective
No lifetime access
Effortless Editing with Lightroom – Expert Photography
This course, instructed by expert editor Josh Dunlop, starts with basic Lightroom workflows and works its way up from there. If you're a beginner, it's a great place to start, but advanced Lightroom users can likely fast forward and find something useful as well.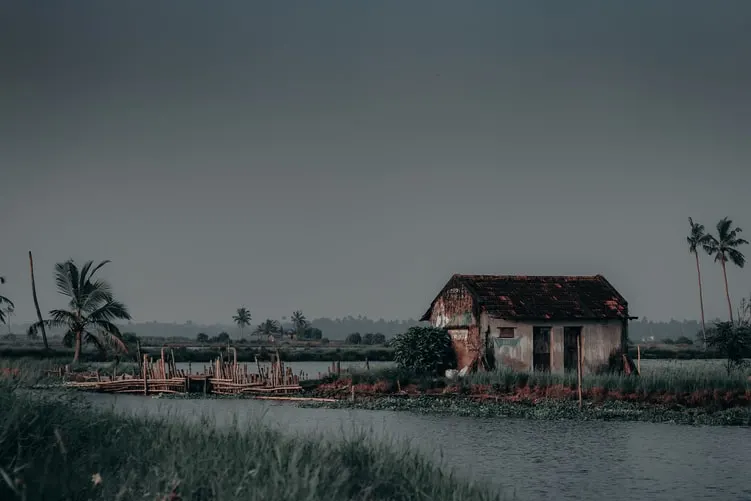 The course includes practical tips like using brushes for adjustments, producing background blur, and split toning, among other things. It's designed to help you develop a good workflow in your post-production editing routine.
However, it does come with a hefty price tag, as do most other Expert Photography classes, so you have to decide if it's worth the value it provides.
Pros:
Great for Lightroom beginners
It May be somewhat valuable for advanced Lightroom users
A wide range of features covered
Can help develop a good workflow
Cons:
The Beginner's Guide to Photoshop – Phlearn
Phlearn offers a more in-depth tutorial than KelbyOne's concise option, but they're both excellent, so it depends on what you're looking for. This one contains everything a beginner might want to know in a clear and thoughtful presentation.
It's rich in information but well-explained. Photoshop can be overwhelming, so this guide can help to boost your confidence when using the software to edit your photos. It includes 46 videos with step-by-step instructions.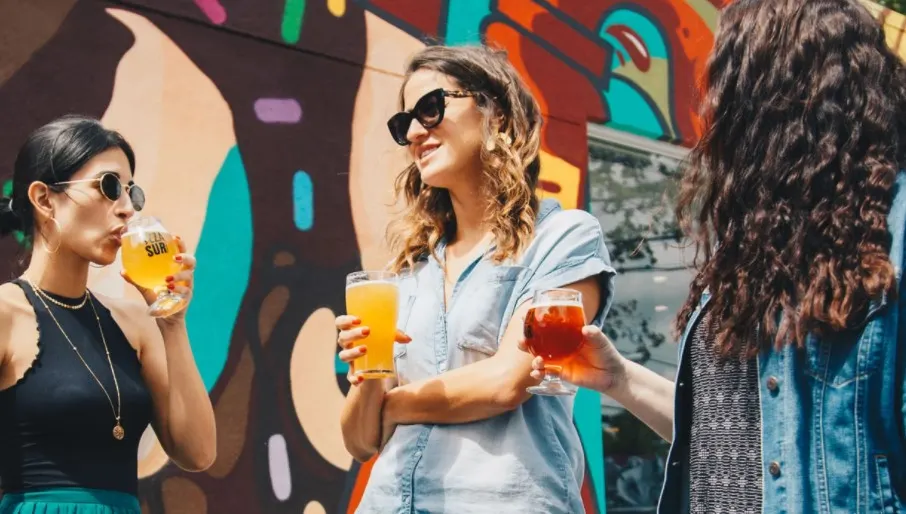 At 13.5 hours, it's not short, but it's high-quality, and worth your time if you really want a quality education in how to use Photoshop. If you're already struggling through it, this will boost your speed and efficiency.
It starts by giving you some technical information about keyboard shortcuts and file formats. Then you'll get instructions on the basic tools of the software and just how powerful they are.
Next, it will guide you through how to use layers and masks as well as multiple lessons on selecting the parts of your image. The course ends with photo compositing and retouching.
Level up your Photoshop skills with this course, and by subscribing to Phlearn, you'll also get access to plenty of other courses that will boost your psto-processes knowledge.
Pros:
Clear and thoughtful presentation
Rich in information and well-explained
Boosts your confidence in Photoshop
Helpful guide to all of Photoshop's features
Cons:
Adobe Photoshop CC: The Complete Guide – CreativeLive
CreativeLive always manages to have a quality course in every subject, simply because they employ experts in the field that offer high-quality instruction and deliver awesome content. This course is long, in-depth, and pretty expensive, but if you're serious, it's a good choice.
The series contains 21 lessons and is almost 20 hours long, so it covers a lot of ground, including layers, masking, selections, color adjustments, retouching, liquifying, and troubleshooting.
While it's a great choice for beginners, it can be overwhelming if you're not looking to go quite this in-depth with your knowledge just yet. It's geared toward serious photographers who need to know a lot about Photoshop to beef up their post-production process.
Pros:
Quality, in-depth content
Wide range of topics
Great for serious beginners
Excellent value
Cons:
Not for anyone looking for a quick fix
Adobe Lightroom Classic CC: The Complete Guide – CreativeLive
The good thing about CreativeLive is that you can count on them to have quality courses. This particular course covers a lot of depth and takes things at a slower pace than other Lightroom courses.
There are 20 videos that include everything a beginner might need to know about how to use Lightroom to create a smooth editing process. It's a complete guide, from discussing the importance of proper file management all the way up to creating books with your edited images.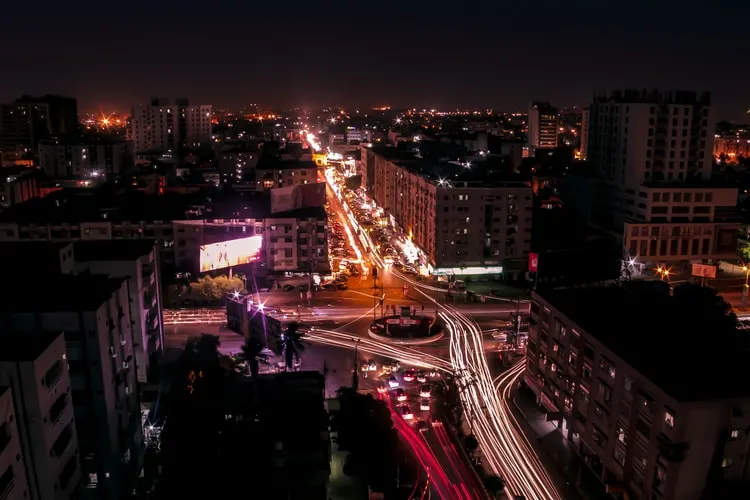 It also covers topics in between, like keywording and facial recognition, to make your editing process much smoother and more efficient, the more in-depth it becomes.
The course is anything but short, at 20 hours of instructional videos, but you're going to learn almost everything there is to know about Lightroom and how to use it to improve your editing skills.
The price is just right, too. You're getting a much better value out of this course than many others.
Pros:
Excellent value
Quality, comprehensive instruction
Covers Lightroom and the editing process from start to finish
Cons:
Our Pick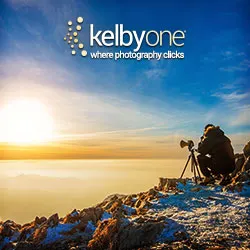 We Love KelbyOne!
With a deep, expansive catalog, users have access to all the photography content they could want on ANY platform! Makes a great one-of-a-kind gift and we have a special offer just for you!
EXCLUSIVE: Save 20% on the KelbyOne Pro Annual Plan
Use Code "OCR20" at Checkout and SAVE!
Start Today
We earn a commission if you click this link and make a purchase at no additional cost to you.
The Ultimate Guide to Lightroom for Desktop and Mobile – Phlearn
Lightroom is an incredibly popular photo editing software, so if you're looking for courses that make it easy to understand how to use, this one is guided by Phlearn's founder, Aaron Nace. He's a professional photographer who also specializes in several photo editing programs.
This course will teach you how to use Lightroom on your desktop and on your smartphone. Aaron's teaching style is easy to follow because it's informative and simple. He takes his time explaining things thoroughly without using too many complicated or technical details.
The course is 4 hours long and has 5 chapters, including an introduction, Getting Started in Lightroom for Desktops, Editing in Lightroom for Desktops, Lightroom Mobile on Tablet, and Lightroom Mobile on Phone.
The course covers using Lightroom on multiple devices, so it's ideal for those who will be switching back and forth from their desktop to their tablet or smartphone. It covers basic and advanced features of the software.
Pros:
Taught by a knowledgeable instructor
Quality instruction is thorough but simple
Covers use of Lightroom on multiple devices
Includes a wide range of features
Cons:
Not ideal for those who don't want to switch to Lightroom
Not useful for those who don't want to use multiple devices
Long course length is hard to digest at one time
FAQs
Question: Can you get a photography degree online?
Answer: Taking photography classes online is a great way to get a degree, but the classes above may not qualify. You'll have to research some accredited programs and talk to the admissions departments to see if these classes will count towards any transfer credits.

However, online degrees are popular and afford you the flexibility to attend class and study whenever and wherever you need. Course materials are available 24/7 and you still get a quality education.
Question: Is a degree in photography worth it?
Answer: Many photography degrees offer the technical experience you won't get anywhere else unless you have years of experience. There are so many different types of shooting and lighting styles to learn about that it's nearly impossible to get practical experience without taking courses.

Professionals can guide you and test you on these things, bringing versatility to your career that will prove invaluable later.
Question: Is photography a good career?
Answer: Photography wasn't regarded as a professional career until very recently. It was generally thought of as a hobby only. It's emerged as a popular choice among many age groups and produced numerous job opportunities in plenty of industries.

While it's a viable career, you have to stand out to get in. Anyone can snap a picture, so you have to prove that you have the eye and the skill it takes to snap the right moments and the right objects when it counts.
Question: Do most photographers have a degree?
Answer: Depending on your goal, a formal education isn't required. However, it can prove very useful. Many employers at least like to see a certification of some sort that proves you understand the basics of photography.

Self-employed photographers may be successful in a variety of fields without a degree as long as they have the portfolio to get them there, which is where online classes like these may come in handy.
Our Pick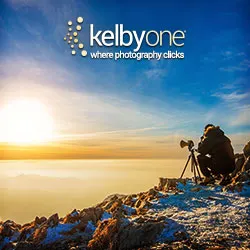 We Love KelbyOne!
With a deep, expansive catalog, users have access to all the photography content they could want on ANY platform! Makes a great one-of-a-kind gift and we have a special offer just for you!
EXCLUSIVE: Save 20% on the KelbyOne Pro Annual Plan
Use Code "OCR20" at Checkout and SAVE!
Start Today
We earn a commission if you click this link and make a purchase at no additional cost to you.
The Best Online Photography Classes – Final Thoughts
There's an abundance of online photography classes for beginner and advanced photographers at whatever stage of photography you find yourself. It depends on what skill you're lacking and where you need to improve.
My recommendation would be to start with CreativeLive. They offer a wide range of quality courses with excellent instruction. However, if you don't find what you want on the CreativeLive platform, KelbyOne is also excellent.
The fundamentals of photography will likely never change, but software, tools, cameras, and the digital industry will always be evolving, so you can use courses like this to improve your knowledge, even if you've been a photographer for decades!
Read More: