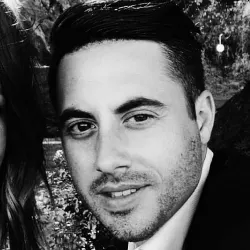 Latest posts by David Borgogni
(see all)
Making decisions based on data can improve the outcomes of all actions you or your organization wants to take, but making sense of large amounts of data isn't necessarily easy. Enrolling in one of the best LinkedIn Learning data science courses will enable you to make sense of vast amounts of data.
Although the term data science was first meant to be a replacement for statistics, it was used to denote an exciting new field of research in the past several decades. Structuring and interpreting large quantities of information is gradually becoming more accessible as new technologies emerge.
LinkedIn Learning is probably one of the best e-learning platforms you can choose to start developing the skills you need to become a data scientist.
In this article, we're going to take you through the best LinkedIn Learning data science courses and help you choose the one that meets your expectations.
Related: You should go through our guide to the best online learning platforms to find out more about other e-learning platforms on which you can attend data science courses.
The 5 Best LinkedIn Learning Data Science Courses
What Is Data Science?
Like all multidisciplinary fields, data science is a complex discipline that combines various methods to study actual events. It accomplishes its task by using technology to gather, structure, interpret data, and then use the results to offer solutions to real-life problems.
Even though the term was coined in the mid-1980s, it wasn't until the turn of the century that data science became associated with the methods and processes that extract knowledge from data sets. This field is associated with another widely used term.
Big Data became one of the most frequently used phrases across industries because it enables organizations to detect the roots of the problems they are dealing with by analyzing data. Data science is a somewhat broader term than Big Data as it involves more than just the technical side of data processing.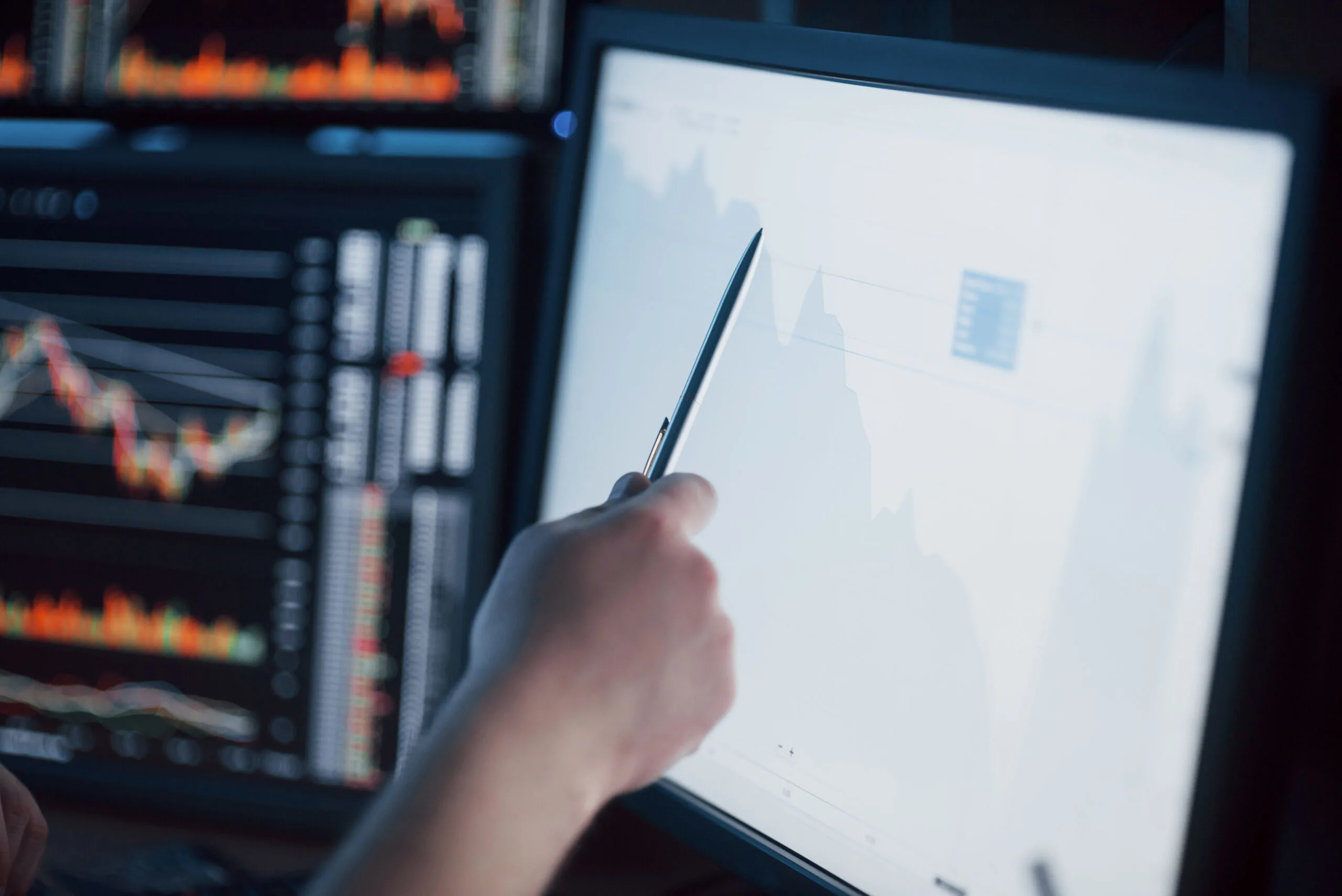 Read our guide to the best Udacity business analyst courses if you want to learn how to use data science in corporate contexts.
Skills Required to Become a Data Scientist
Data science sits at the intersection of statistics, mathematics, informatics, and domain knowledge. So, to start a career as a data scientist, you first have to be an experienced professional in a particular field such as finance or tech. The knowledge of a particular discipline is necessary because it is impossible to interpret data without it. You'll also need to be an excellent mathematician and have a solid understanding of statistics to become a data scientist.
In the process of becoming a data scientist, you'll have to master the Python programing language, learn how to write queries in SQL, and manage unstructured data. You should bear in mind that LinkedIn Learning or any other e-learning platform doesn't offer a single course covering all of these topics.
Instead, you'll have to complete a series of courses such as Udacity's Nanodegree or LinkedIn Learning's Learning Path to develop the skills you need to become a data scientist. Check out our guide to the best Udacity Nanodegree programs for more information about this platform's learning opportunities.
Applications of Data Science
Data science can be applied to anything from diagnosing diseases to detecting financial fraud. Consequently, organizations from a wide range of industries are hiring data sciences that have sufficient knowledge of the industry and the technical skills to make sense of vast amounts of data.
Data Science professionals work in telecommunications, entertainment, pharmaceutical, and countless other companies. Hence, completing LinkedIn Learning data science courses can give you access to a huge job market. It is advisable to choose the industry you want to work in early on because working for a video streaming service requires a skill set that is slightly different from the set of skills you'll need to land a job in a financial institution.
Besides, the software tools you will be using in your job are not the same for all industries. Read our guide to finding the best online coding courses if you want to learn a new programing language.
Data Science Tools and Software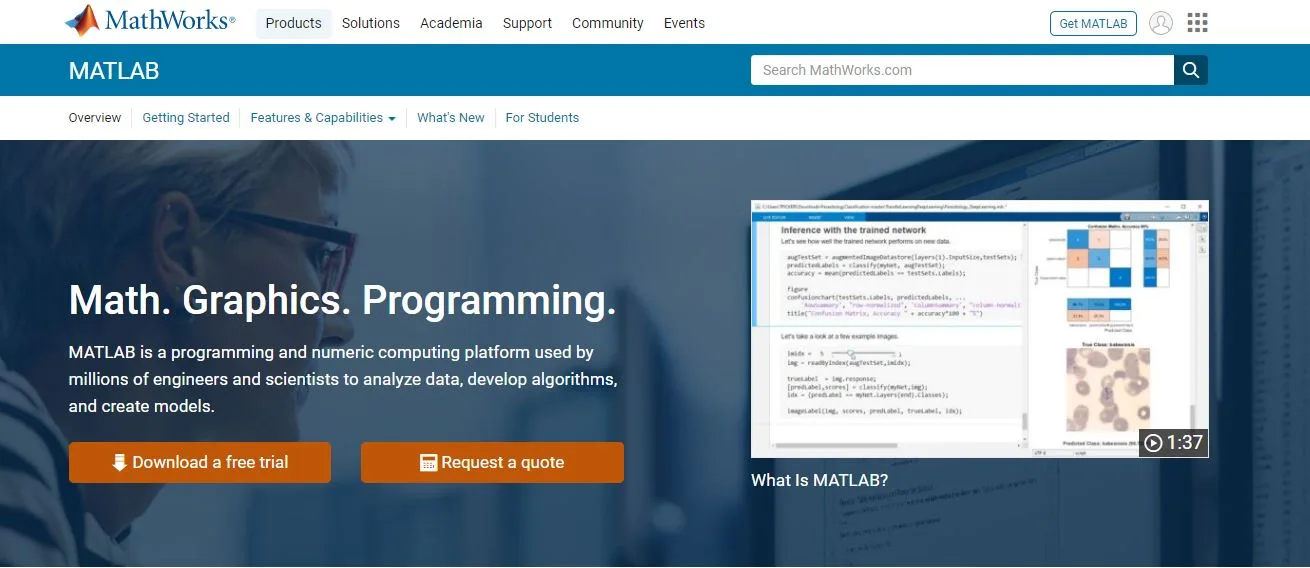 Gathering and structuring data and the extraction of knowledge from datasets is made possible by different software. Consequently, data science professionals use a broad spectrum of software products to acquire, process, and present data.
Apache Spark, SAS, Excel, Tableau, MATLAB, or Jupyter are among the tools and software products you need to learn how to use in order to gather, analyze and visualize data. Mastering each of these computer programs takes time and practice, so you shouldn't expect to reach full professional proficiency after completing a single online course.
Besides, you'll need an advanced set of coding skills and familiarity with Python and Java programming languages to use some of the tools data scientists utilize to create algorithms or tell stories with data. Read our guide to the best C++ online courses if you want to learn how to write code in this programing language.
The Range of Data Science-related Topics
The amount of data science courses the LinkedIn Learning platform offers can be overwhelming for a newcomer. There are 525 courses, 17,335 videos, and 32 learning paths in this category, while the Apache Spark subcategory alone contains more than 300 courses.
All courses within the data science category are divided into topics, and there are 15 different topics to choose from. So, selecting a course from the AI topic might be a good idea if you'd like to learn how to use machine learning data or train neural networks.
On the other hand, a course on the business analytics topic might be a better option for someone who wants to utilize data science in a business context. Read our guide to the best Udacity machine learning courses to compare them with courses on the same topic you can find on the LinkedIn Learning platform.
The Advantages of Attending LinkedIn Learning Data Science Courses
Huge selection of courses
LinkedIn Learning offers hundreds of beginner, intermediate and advanced data science courses, which enables you to find a course or a learning path that matches your current level of knowledge.
In case you know almost nothing about data science, you can start by taking introductory courses and then work your way toward more complex subjects.
All courses are self-paced
Students decide how quickly they want to go through the learning materials and choose to move from one chapter to another. Most data science courses contain several hours of content, and you can't get a competition certificate unless you watch all of the videos in a course.
Excellent employment opportunities
Completing several data science learning paths and additional individual courses will open up the room to move forward in your career. A growing number of companies are searching for data science professionals that will help them utilize data to solve performance issues.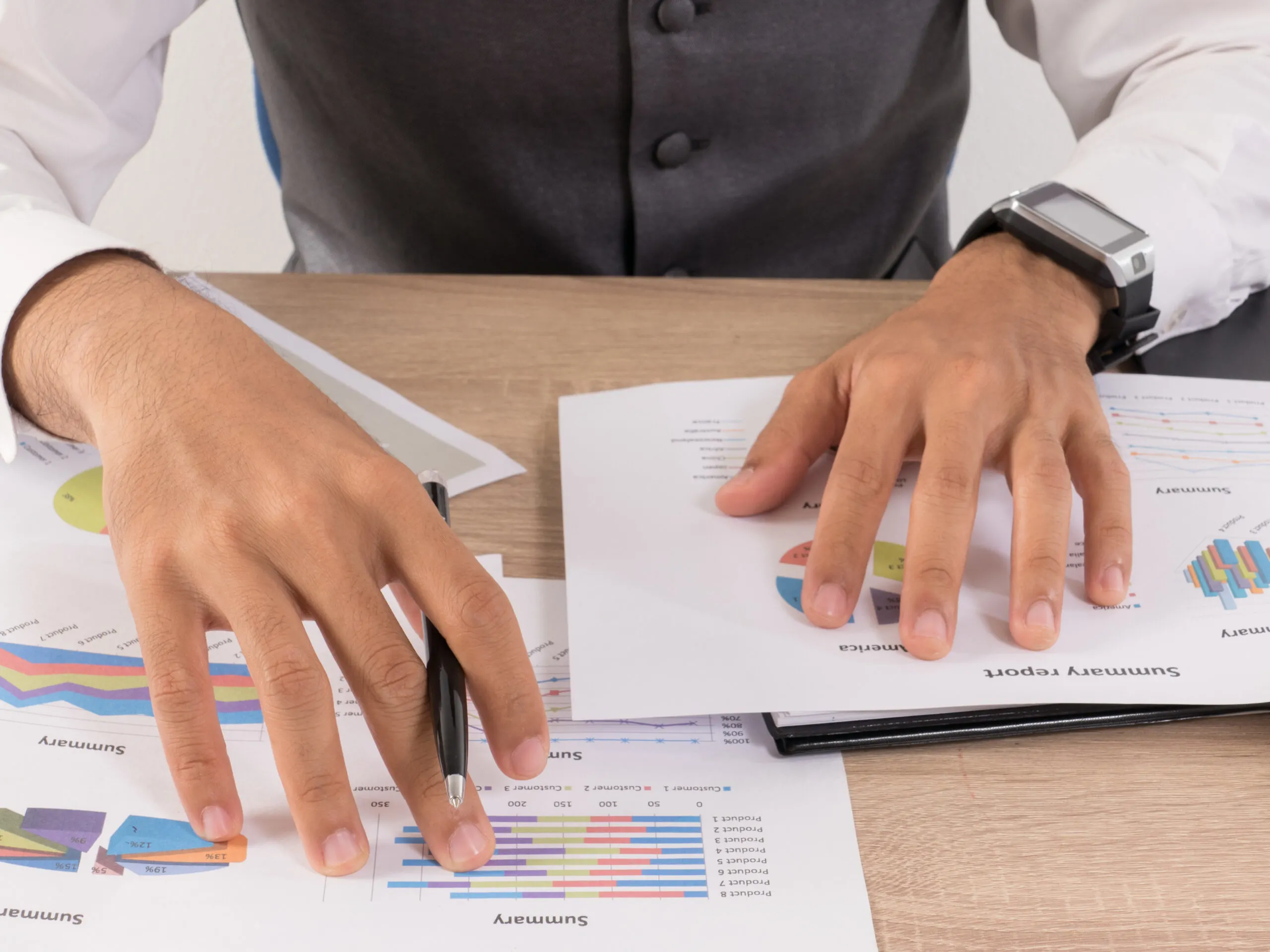 The Disadvantages of Attending LinkedIn Learning Data Science Courses
Limited course instructor support
Other than the Q&A tab, the platform doesn't offer other ways of reaching out to the course instructor if you have problems understanding some lessons.
The Most Important Factors to Consider While Choosing a LinkedIn Learning Data Science Course
Becoming a data science professional is a long process that takes years to complete. LinkedIn Learning can be a great place to acquire basic knowledge about this field, but it also contains courses that can help data scientists to expand their knowledge.
Paying attention to different factors can help you find the data science course that grants you access to the information you need. That's why we've selected some of the most important things you'll have to take into consideration while searching for a data science course.
Necessary skills
There are no enrollment prerequisites for any of the data science courses on the LinkedIn Learning platform, but you may not be able to follow the courses that require previous knowledge of the topic.
Going through the course's syllabus will enable you to assess if you have the skills to complete that course.
Course level
All LinkedIn Learning data science courses are divided into Beginner, Intermediate and Advanced levels. Starting from introductory courses and slowly progressing toward Intermediate and Advanced courses will help you avoid facing a steep learning curve.
The relevance of the subject
Data science is a wide field that covers anything from designing an algorithm that processes data to using the knowledge extracted from the data to create visual presentations.
Hence, it is important to check if a particular course includes educational content about the data science topics you're interested in.
Course certifications
All LinkedIn Learning students receive a completion certificate after they attend a course, but accredited institutions don't recognize these certificates. Even so, you can upload a certificate to your LinkedIn profile to showcase your newly acquired data science skills.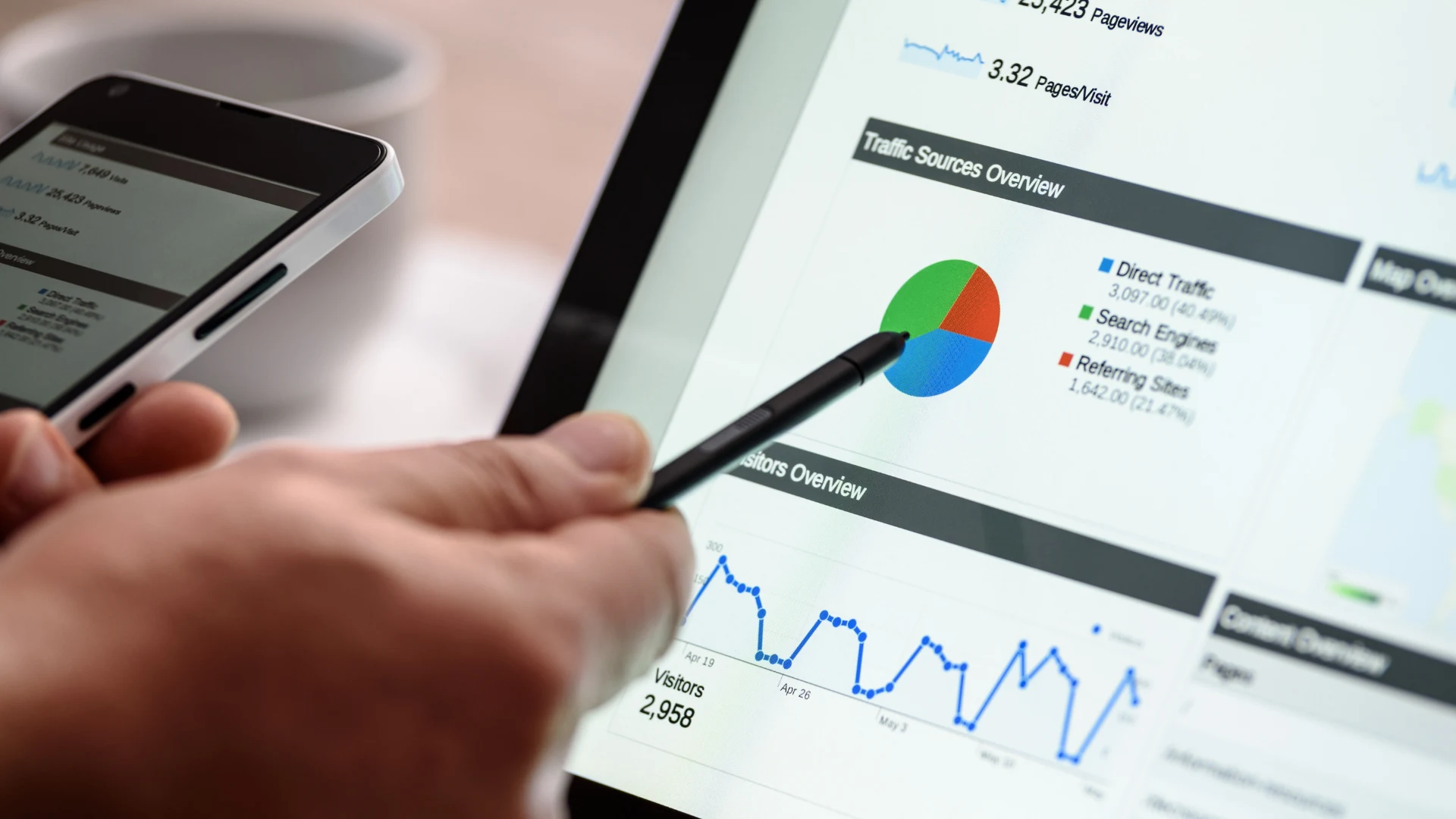 Costs
The LinkedIn Learning platform offers a one-month free trial period, after which you have to switch to a monthly or annual subscription plan. However, individual courses can be attended even if you don't choose a subscription plan, as you just have to pay a participation fee that can cost between $20 and $40.
Data Science Foundations: Fundamentals – Best for introduction to data science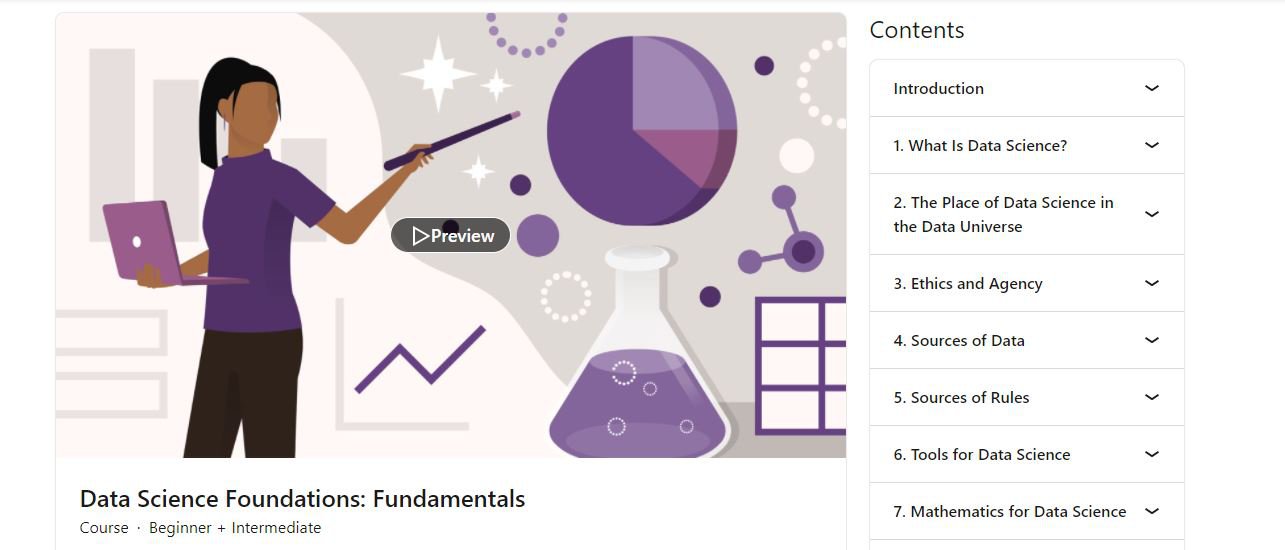 As the title of the course suggests, the Data Science Foundation: Fundamentals course is designed to introduce students to the basic concepts of data science. You can attend this course as a part of a learning path or as an individual course that will walk you through different aspects of this field.
The course contains 9 chapters that help students understand various applications of data science and explain different types of analyses. During the course, students also work on their math skills by practicing calculus, algebra and learning about the Bayes' Theorem.
Pros
This course contains more than 3 hours of learning materials
Knowledgeable and experienced course instructor
A great introduction to the field of data science
The course is a part of the 'Become a Data Scientist' learning path
Cons
Offers only elementary knowledge about the topics it covers
Students don't gain a lot of practical experience during the course
Learning Data Visualization – Best for business-oriented data scientists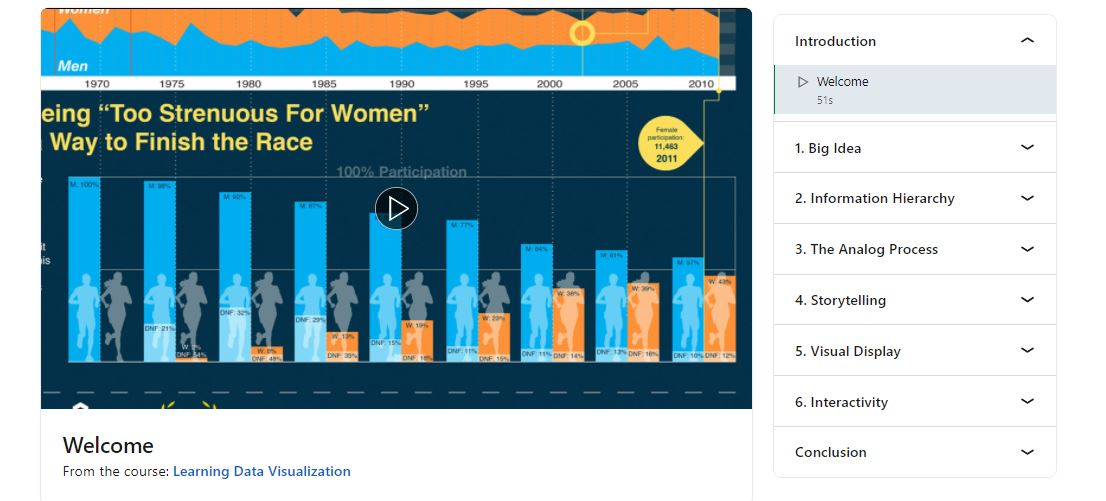 Detecting elements that make audiences relate to a data visualization or mastering different visual storytelling techniques are some of the learning objectives of the Learning Data Visualization course. There are six chapters in this course that take you through the entire process of data visualization, from conceptualizing an idea to discovering ways to make presentations interactive.
After completing this course, you'll better understand data hierarchy, data conversion options, and storytelling techniques. Even though the course isn't a part of a learning path, it still helps students acquire continuing education units.
Pros
Student learn how to present data to an audience
Covers different storytelling techniques
Each chapter is concluded with a quiz
Excellent course instructor
Cons
Aimed at beginners
Limited exercise options
Ethics and Law in Data Analytics – Best for learning about legal and ethical implications of data science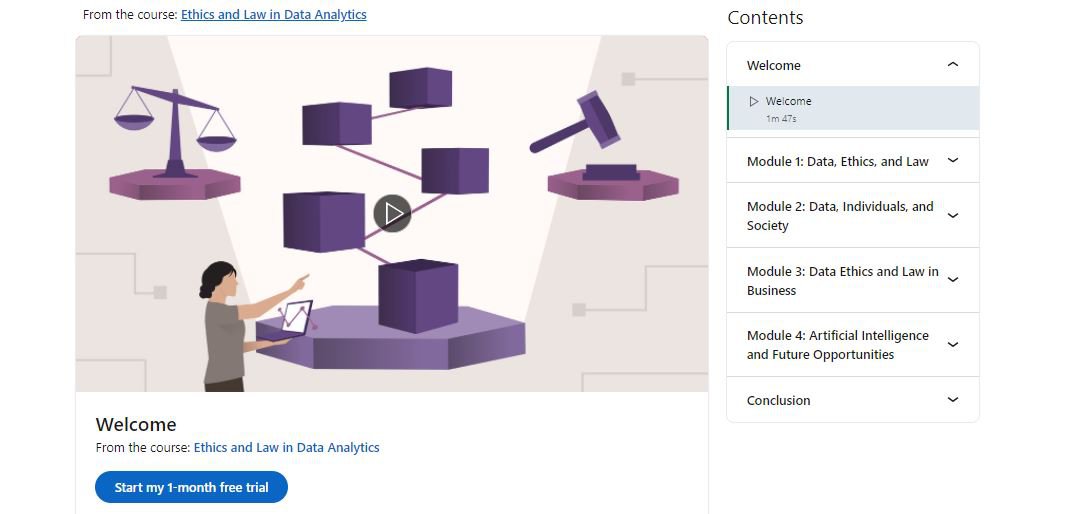 Data science professionals often work with sensitive information that can have consequences in real-life situations. Attending the Ethics and Law in Data Analytics course will help you become more familiar with the legal and moral restrictions of the data analytics field.
This course is a part of the Microsoft Professional Program that includes a wide range of courses designed to teach students how to use Microsoft's software products to gather and interpret data. Throughout the Ethics and Law in Data Analytics course, students learn how to handle employee or consumer data and best data privacy practices.
Pros
Grants student insight into legal and ethical consequences of data manipulation
Teaches students to design privacy policies
The course contains nearly 4 hours of learning material
Microsoft's team creates all lessons
Cons
Student must have a good understanding of privacy laws
Offers only general knowledge
Data Science Foundations: Data Assessment for Predictive Modeling – Best for understanding data mining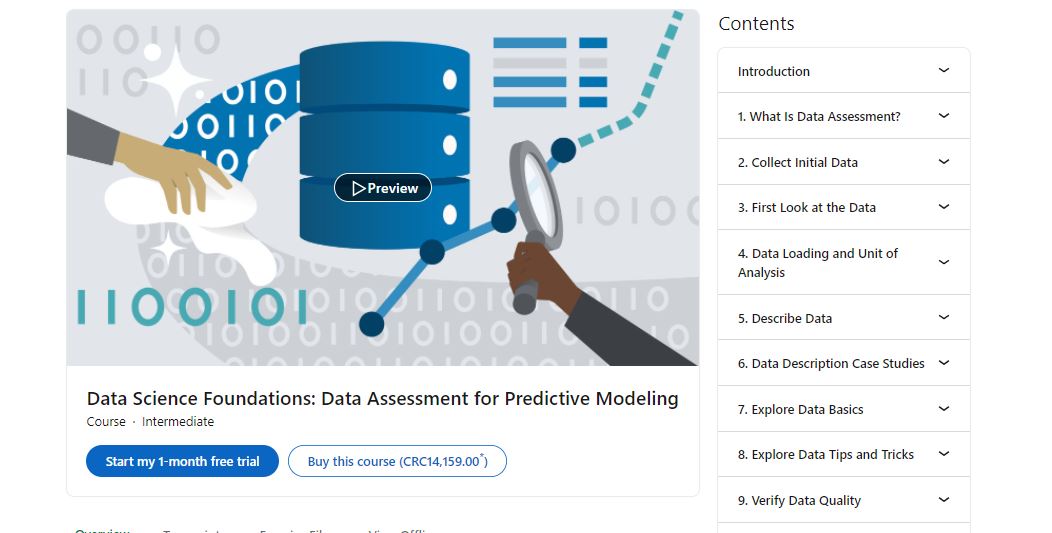 The Data Science Foundations: Data Assessment for Predictive Modeling course contains 12 chapters, and each chapter describes a step in the CRIP-DM process. You will start by learning how to assess data with different software products and move on to discovering different interpretation solutions.
Throughout the course, students gather instructions on how to describe data and verify its quality. The chapter on missing case studies helps students understand what to do if some of the data is no longer available, while at the end of the course, they learn about the importance of writing formal reports.
Pros
The course guides students through the predictive modeling process
There are more than 4 hours of learning materials available
Students get a project file
It helps students develop data mining skills
Cons
Aimed only at intermediate students
Not available in a learning path
Learning Data Analytics – Best for learning how to interpret data
Data analytics is probably one of the most essential areas of data science that is dedicated to the interpretation of large datasets. The Learning Data Analytics course enables you to familiarize yourself with the basic concepts behind data analysis and get a better grasp of what data actually is.
Students also learn how to repurpose and remanufacture data, create charts, or pivot data. After each chapter, you should take a quiz to check your knowledge before proceeding to the next chapter. The course offers less than 2 hours of learning materials and it shouldn't take more than a few days to complete it, but keep in mind that this course isn't included in any of the platform's learning paths.
Pros
A great introduction to data analytics
The course can be completed for free during the trial period
No skills or previous knowledge is required to attend the course
Students can self-pace through the course
Cons
The only way to interact with the instructor is through the Q&A tab
Some test questions are too easy
Frequently asked questions about LinkedIn Learning data science courses
Question: Is LinkedIn Learning a good place to start learning about data science?
Answer: This e-learning platform features hundreds of courses that cover different aspects of this topic, and a large portion of these courses is aimed at beginners.
Question: Can I get a job after completing a LinkedIn Learning data science course?
Answer: The platform doesn't offer guarantees to students that they will be able to get a job as a data scientist after completing one or more courses.
Question: Is it better to choose a learning path or opt for an individual data science course on the LinkedIn Learning platform?
Answer: Data science is a complex interdisciplinary field that requires a specific set of skills, which is the reason why it is better to complete a well-structured learning path than several individual courses.
Question: How long does it take to enroll in a LinkedIn Learning data science course?
Answer: There is no enrollment process once you become a subscriber, and you can get access to all learning materials by simply clicking on a course you'd like to attend.
Our Verdict: How to Pick the Best LinkedIn Learning Data Science Course?
Despite being a relatively new field of scientific research, data science is incredibly popular, largely because of its ability to help organizations make data-driven decisions.
However, becoming a data scientist is far from easy because you need to have a skill set that spans over several disciplines. An e-learning platform like LinkedIn Learning is a great place to get better acquainted with different aspects of this field.
We recommend attending the Data Science Foundation: Fundamentals course if you're curious to find out more about data science.
If you already have a solid understanding of what a data scientist does, we recommend choosing The Data Science Foundations: Data Assessment for Predictive Modeling because it will enable you to continue developing your skills.
Which of the best LinkedIn Learning data science courses are you going to choose? Let us know in the comments or continue reading our Pluralsight vs Lynda comparison to find out which of these e-learning platforms is better or learn more about the best Linkedin Courses for: