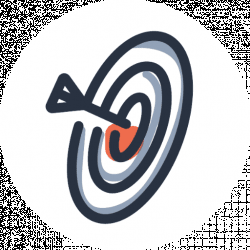 Latest posts by Online Course Rater Team
(see all)
Finding the best online coding course might jumpstart your career; for others, pursuing coding is best described as life-changing.
Abisoye Ajayi-Akinfolarin was born and raised in Nigeria, with the belief from others around her that females couldn't pursue STEM careers (science, technology, engineering, and math). But while others went into more traditional industries like factory jobs, farming, and taxi driving, Ms. Ajayi-Akinfolarin knew she had a passion for something else.
She was able to go to Girls Coding, a code school academy based in Lagos, where young women learn to code and open doors to careers they've been told most of their lives that cannot happen. Students there make use of digital and online courses and technology, and SQL, Python, 3D design and full stack development are just a few principles Nigerian students learn.
Abisoye Ajayi-Akinfolarin, who is now an entrepreneur, works to promote technology and education of girls in underprivileged areas, and was recognized by a CNN Hero. Under 10 percent of women in Nigeria are employed in the tech field, she says, and by promoting courses like coding, she helps to change that, and also empower women and girls to follow their own career path, no matter public opinion.
Why Coding is so Vital, and How Will The B
est Online Coding Courses Help?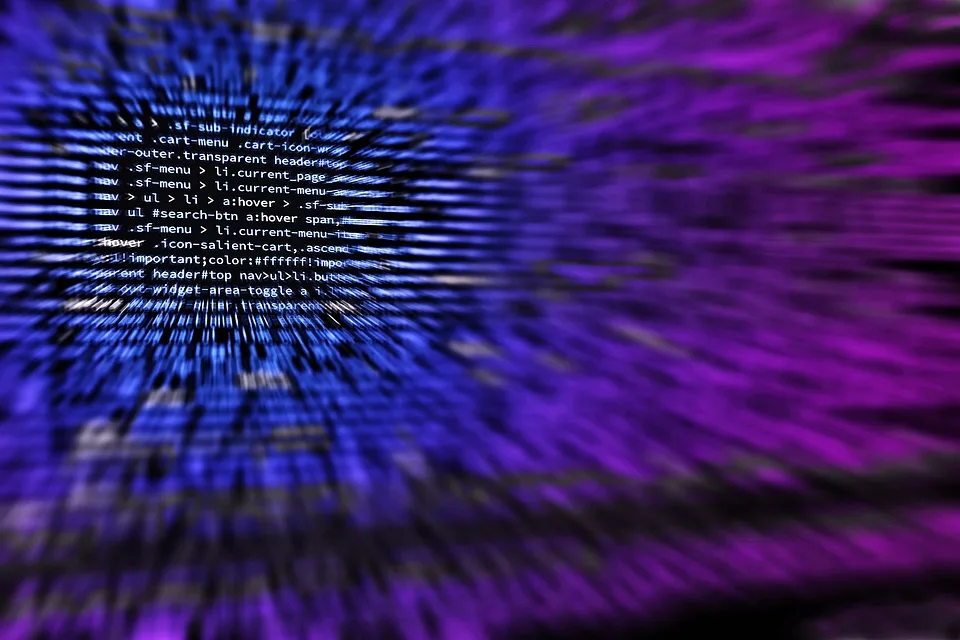 Demand in coding continues to soar
Coding is certainly reaching countries around the world, but it's also only becoming more relevant and in demand right at home. Some say that coding remains "the most important job skill of the future". In 2016, eight of the top 25 jobs on Glassdoor were in the tech sector. However, recently, computer programming jobs were predicted to decline up until 2024.
But that isn't the whole picture. For one, computer programming is just one application of coding courses. Other areas, including web developers and general computer occupations, are projected to grow by 27 and 17 percent, respectively. Software development, for which coding is also essential, is expected to grow in various areas at a rate as high as 19 percent.
And even the decline in computer programming jobs may not be a sure thing. Projections are based in part on the assumption that companies are outsourcing, but those projections can ebb and flow depending on any number of factors. As a whole? Coding courses are an excellent way to get your foot in the door and open to some of the best job markets out there.
What is coding?
Chances are, if you're thinking about how to find a good online coding course, you have at least a general idea what coding entails. Still, it's a good idea to get a general overview before you're sure coding courses are the best option for you. The most basic definition of coding is that it's a language written to "tell computers" what to do. But of course, it's a little more complicated than that.
In watered down terms, coding is a series of inputs and outputs that allow a computer or device to perform certain functions. Coding is also used for design applications, websites, and software. Binary code, the simplest form of coding, uses the digits 1 and 0 to represent a letter of character. While there are endless combinations, different computer programming languages have been developed for specialized purposes, and to make coding more organized and more manageable.
Besides the obvious, why is coding so important? And what careers is useful for? Coding is essential to executing the functions of nearly anything you can imagine. Coding allows computers to process instructions at incredible speeds, perform complex functions, and comb through long data lists. Also, coding is so powerful because tasks can be performed with ultra speed and precision that could not be performed by humans. As you can imagine, coding is essential to nearly every technology we interact with, from small devices to high powered computers.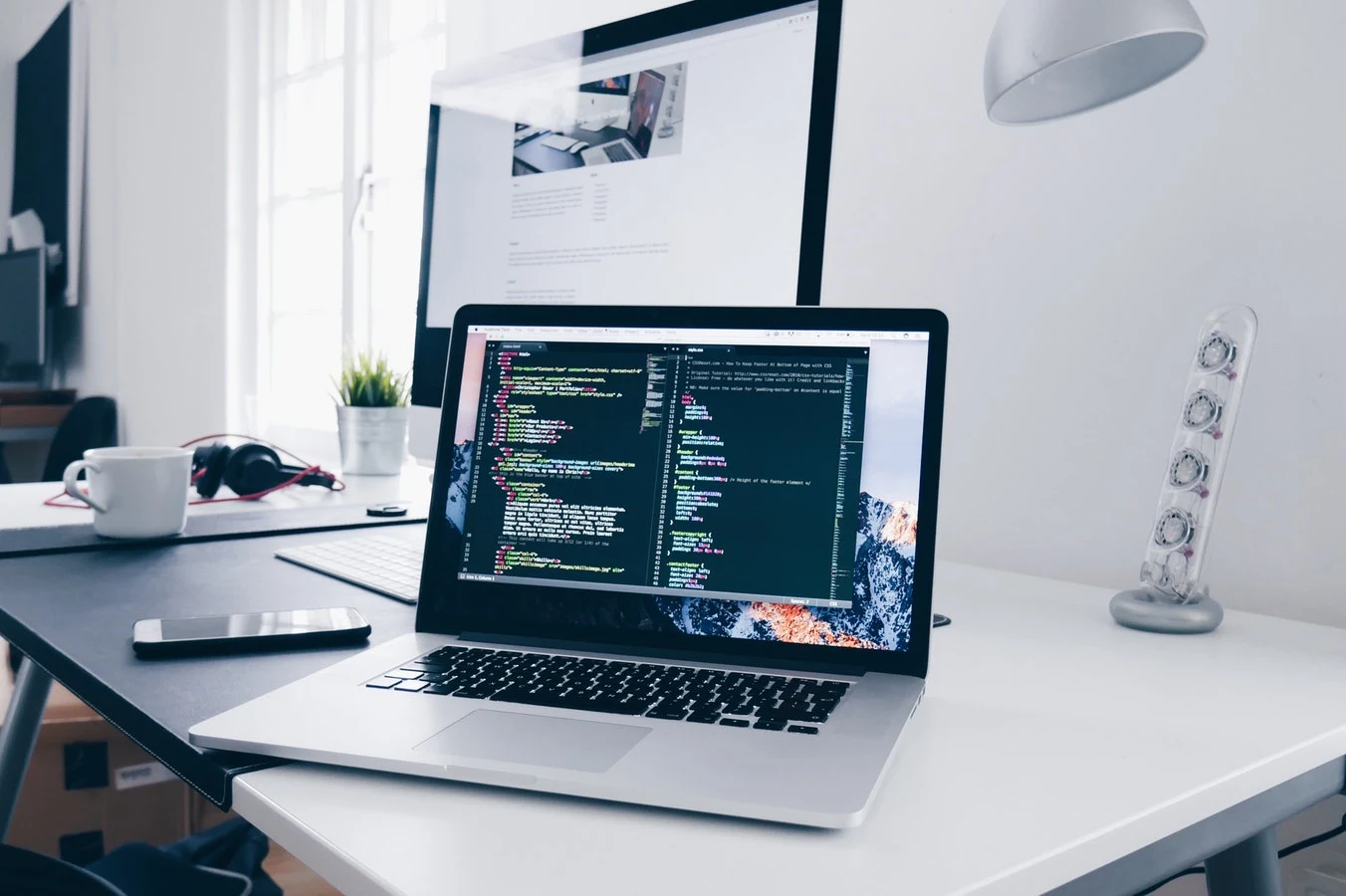 Where do I use coding?
Here are some areas where taking coding courses would be useful:
Web development
In 2017, over 3.58 billion people used the internet, and you can bet there's a high demand for web development. The web development consists of what is called "back-end development", meaning developing the technical code that makes a website function and usable for users. Jobs related to web development will grow faster than average jobs, at a rate of 15 percent.
Graphic Design
This may come as a surprise to many, but in fact, while typically not required, coding coursework can be useful for graphic design. While designers can use 'drag and drop' methods, designers who code are considered more competitive because it's easier for them to collaborate with other team members, such as web designers and developers. Freelance graphic designers might not have the means to hire a developer, and being able to code allows them to work more independently. Graphic design is fairly self-explanatory and requires a good deal of creativity and an artistic eye. Growth in graphic design right now is a modest 1 percent, but it is a versatile job that can be used in a variety of settings for a variety of purposes.
Web design
Web design is a little different, in that it focuses more on front-end development or the aspects of a website that users see. As you can imagine, web design involves planning, visual arrangement, and other related concerns. While you don't need coding to perform basic web design, coding will allow you the best flexibility in terms of creativity and design. The future is even brighter for web design: jobs are expected to grow by 20 percent.
Data analysis
First of all, data analysis includes an umbrella of occupations but is highly prized in the general business world. It consists of inspecting, interpreting, and analyzing data. Evaluating data and analyzing individual components allows individuals to create predictive and prescriptive modeling, in order to not only understand trends but also make decisions when it comes to cost reduction and financial planning. Data analysis is considered one of the most in-demand jobs right now, with a projected 700,000 new employees by 2020.
Science, Medical and Engineering
This is a pretty broad category, but many jobs in both science and engineering fields use codings such as computer-aided design and statistical software. Medical coding is an especially popular field.
Informational Technology
IT jobs are always in demand, and while many tech careers do not necessarily require coding, like graphic design, knowing how to code can make you stand out from the competition.
Is there a difference between coding and programming?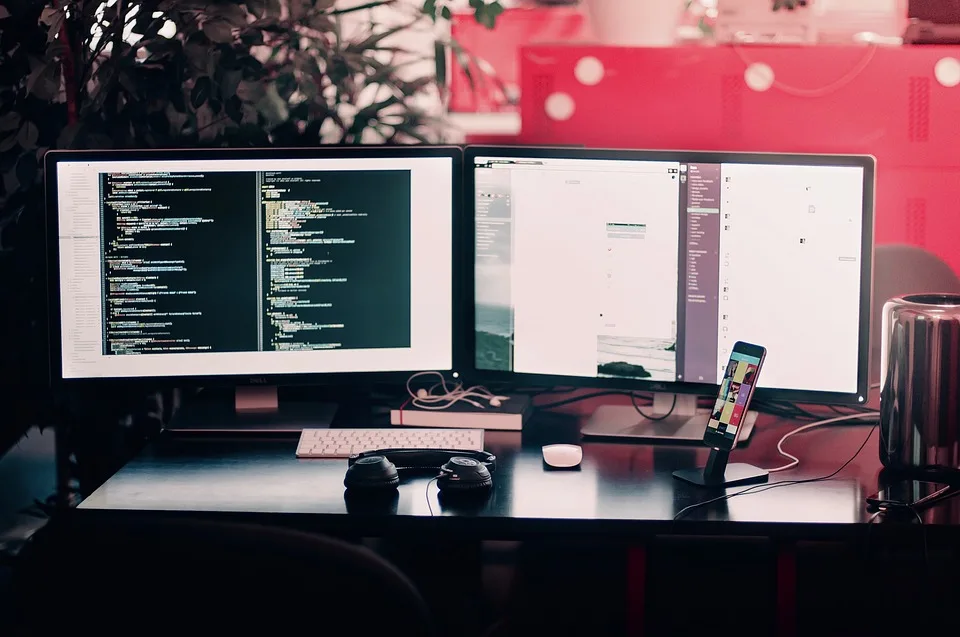 One thing you need to know before you find the best online coding course for you is that coding and programming are not the same thing, although they are certainly related.
While coding consists of creating a language for computer functions, programming incorporates basic coding and applies solutions to make sure the coding works together and efficiently. Essentially, taking coding courses is a step to becoming a programmer, but not the only thing you'd have to do. Coding works more with the language itself, while programming is solution oriented. Unless you want to become a programmer, however, coding in of itself is considered more versatile.
Is coding right for me?
What kinds of skills are helpful for coding courses? While coding courses should teach some basic coding languages, there are some skills and interests that may prove helpful when it comes to successfully completely, and enjoying, a coding course. Self-reliance, being logic and data-driven, the ability to work with computers and processors, being attentive to detail, and possessing a high level of analytical abilities are all helpful traits. And of course, you should be interested in working with data, computers, and applications. Problem-solving skills are also helpful, especially if you use coding courses to later pursue something like programming.
Are there any other reasons I should consider taking online coding courses? Coding can free you up to create your own schedule if you want to work freelance, or it can make a career change easier. On a less important level, coding can allow you to create your own apps or gaming mods. And in general, taking coding courses can expand your understanding and appreciation of how things work.
Why should I learn to code online?
Finding an online coding course can allow you to pursue your personal and professional goals with the flexibility you need if you have a busy schedule. And online courses tend to be far more affordable than full-fledged programs while still giving you a solid introduction. However, you do need to be self-motivated, organized, and prepared to work hard. Many online courses offer you to study at your own pace and even include resources like job placement suggestions.
How do I find the best online coding courses?
Finding an online coding course can allow you to pursue your personal and professional goals with the flexibility you need if you have a busy schedule. And online courses tend to be far more affordable than full-fledged programs while still giving you a solid introduction.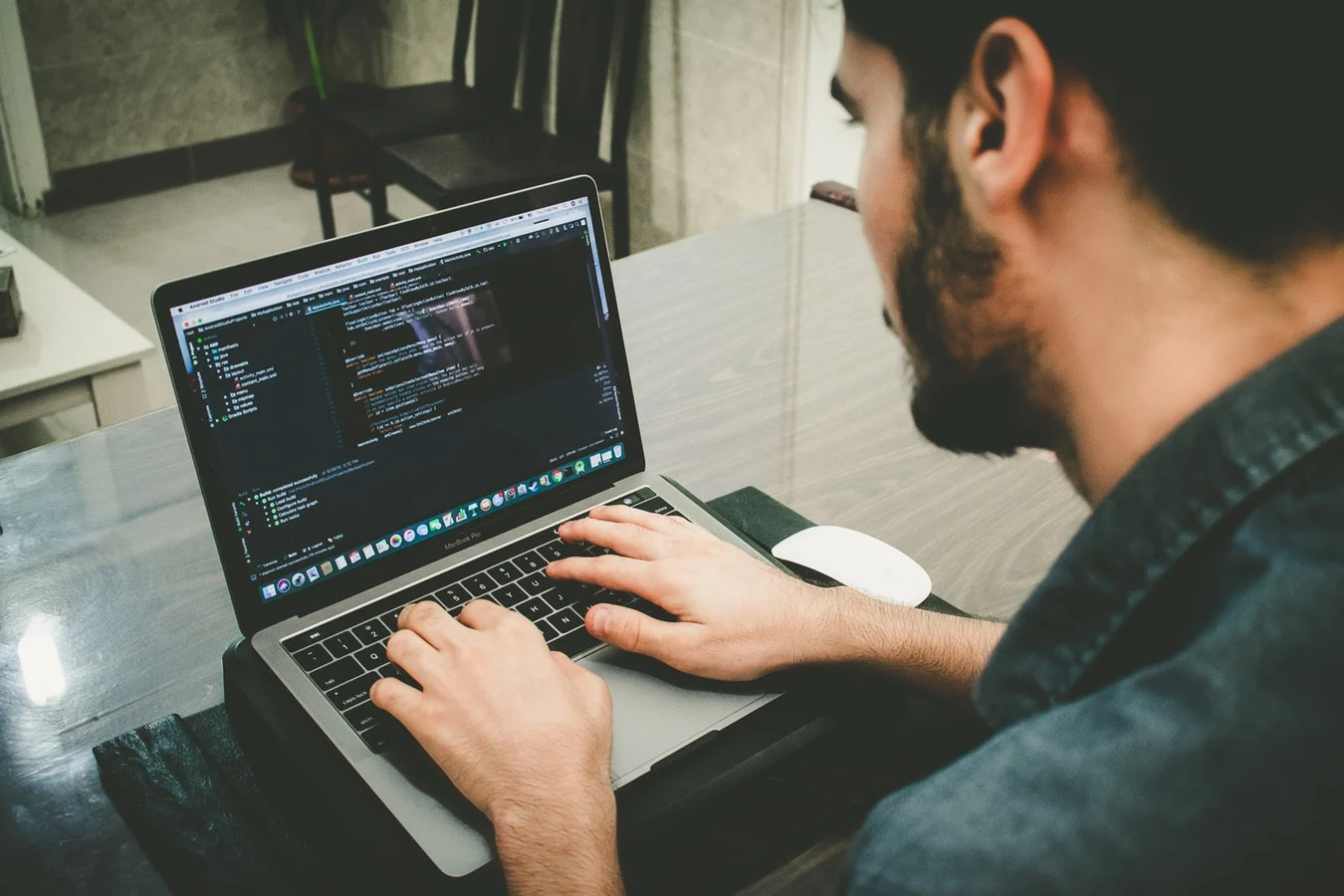 In order to find the best online coding courses, it's good to have a set list of criteria instead of getting pulled in by lower prices or other advertising methods. Here are our top considerations for finding the best coding courses online:
1. It's the kind, of course, you're looking for
It's important to know that there are different types of online coding courses. A large majority of them, sometimes boot camps, are actually "free" or low cost (more on that later) and last only a few months. A lot of these boot camps focus on teaching you an individual coding language and are good for general knowledge but do not qualify you for all types of coding. There are also online coding certificates, especially in the medical field, such as medical coding. Most online courses, however, are going to focus on not one set outcome but introducing you to one language at a time.
2. It's self-paced
Unless you're going for a specific certificate, most online coding courses should be at your own pace, but you'll also want to check to see how long you'll have access.
3. It teaches you code that will be useful
You should understand before you enroll in an online coding course what coding languages you'll learn. Here are some of the best, and most prominent coding languages you'll want to learn:
JavaScript: This very common scripting language is used for web browsers and for some web servers.
Python: Python is popular for programming and helps integrate systems, read a complex code, and is used for numerical and scientific software.
SQL: SQL, otherwise known as Structured Query Language, is used to create reports by interacting with databases and other software. It's commonly used in businesses and data analysis and more popularly for WordPress.
PHP: PHP is common in web page development and uses SQL and HTML. The scripting language is also used for web servers.
Ruby: Ruby is an open source programming language to make scripts for simple and easier to read.
C: C is one of the harder programming languages to learn, but it also is one of the most widely used and built into a wide range of operating systems.
C++: C++ is related to C language, but is typically used for hardware, and most notably, computer programs. Microsoft Word uses both C and C++.
Java: Java is one of the most widely used coding languages, and is often incorporated in cross-platforms. It can run on nearly any operating system and is used for personal computers, websites, and even apps.
Objective C: Objective C is also related to C, and is the Apple's main language, for products such as iPhone, iPad, and MAC OS X. (They also use other programming languages).
Perl: Perl is interpretive language that is a bit less clean and organized, but widely used for a variety of purposes on the internet.
4. There are experts behind the courses
You'll want to make sure that any online courses you take were designed and or are instructed by professionals, with real experience with the specific coding language. Knowing you designed the course, who will be there to help, and to what degree you'll have access to instructors are all must-haves.
5. Learning is intuitive
We're not saying that coding itself is intuitive, but the courses themselves should be. You'll want to look for a clear curriculum, specific learning modules, and detailed instructions. But with coding, you'll especially want to look for more interactive material, such as multimedia that can offer visual demonstrations. When you see how coding works, it will be easier to translate for yourself.
You also want courses that focus on learning by doing. In order to learn how to code, it's also really important that the course allows you to attempt coding yourself, and that you get feedback on your efforts. A course that is simply informational in nature will do little to help you actually learn how to code. Of all the factors you want to consider, this is certainly one of the most important.
6. You'll have support
Whether it's a tutor or academic coach or just someone you can contact, the best courses offer online much of what you might experience in a physical classroom. If you're new to coding, you'll need advice and support. Plus, learning this way allows for a more dynamic, and likely more successful experience.
On a lesser note, even customer service is important. Customer service, as well as IT and other support staff are important in the case of technological glitches, human error, or even if you have any questions. Since online courses are largely self-driven, you're going to still want to look for some level of support similar to what you'd experience in a traditional classroom.
7. It's at your level
Free coding courses are available at almost every skill and experience level online. Finding a program that matches where your skills lie is key. If you're unsure if the program matches your skill level, you should always ask first.
Not sure where to start? Check out this list. There are coding certificates online and our list will focus on low cost and even free online courses and boot camps. These events are best for anyone who needs a headstart in coding. Most of these courses are self-paced including lots of interactive learning.
Code School: Code school is a great place for novices and offers a variety of courses, complete with skill assessments, suggested paths, and the ability to organize content into channels.
Related: Codeschool vs Udacity
Code Academy: Another great place for beginners, with over 85 coding quizzes, a structured curriculum, and a team of coaches and advisors. Learn common coding languages like JavaScript, PHP, Python, and Ruby, among others.
Udemy: With Udemy, you will have to pay a little, but most courses offer discounts and carry a more in-depth look than some boot camp courses. Plus, you'll benefit from video-based instruction.
Udacity: Udacity does cost money, but the courses are some of the best online for support, with personal coaches to guide you.
Honorable mentions for the best general online coding courses include Khan Academy, edX, Treehouse, and coding camps like the Fullstack Academy.
Recommended Reads to Help You Find the B
est Online Coding Course for You