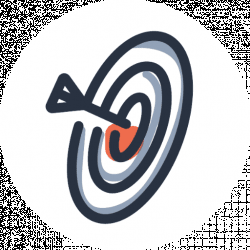 Latest posts by Online Course Rater Team
(see all)
Ben Van Beusekom is among the best design artists who works directly for Disney. His artistry is used for everything from character paint to designing hotel rooms, and even sketching concepts for future park attractions. Now he is taking his career further in an unexpected way: by studying graphic design online.
Beusekom, who has played a hand in projects such as the 2010 expansion of Fantasyland, and even parts of Hogsmeade at Universal Studios in Orlando, still felt compelled to explore something new. This is why he enrolled in one of the best design courses online at Southern New Hampshire University. In an interview, he explained how important it is for artists to constantly evolve and be open to trying new forms of artistry.
"Like any field, art changes and evolves as the process evolves and material evolves…You want to be relevant and always want to be able to appeal to a broad audience."
He also mentioned wanting himself to learn as much as possible, believing that, by studying graphic design, he can enter a new field of art that deepens his already existing strength as skills as an artist. Studying online has allowed him to explore a field he otherwise could not, with a full workload and constant travel. And it may just very well help him find inspiration for his best work yet.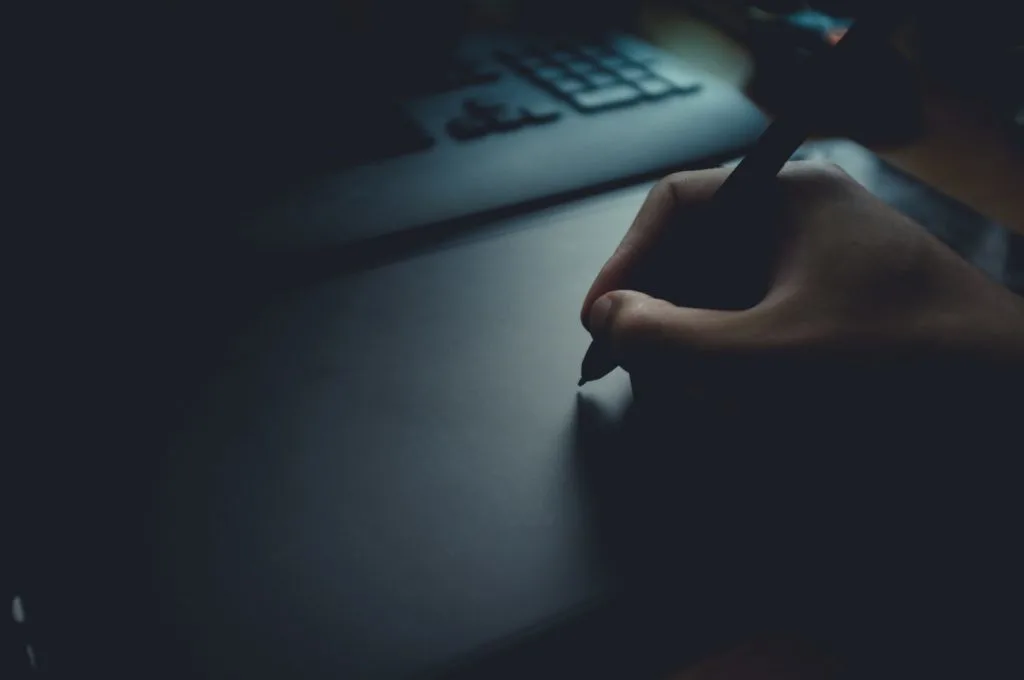 How Graphic Design – and the Best Design Courses – Are Changing
Mr. Beusekom is not online in taking courses in graphic design online. As a whole, graphic design- how it is done and how it is learned, and even how to stay competitive-is shifting quickly.
Jonathan Maharaj, creative director for Fuzion Communications, has used his background in numerous positions in the past, including Waterford Crystal and a national children's hospital. But it's in his current work with Fuzion, where he leads the main design team, which produces everything from advertisement copy to web design, that he's noted how quickly graphic design, and what can be done, has changed.
No longer limited to Photoshop, he also works with applications such as Snapseed; he continues to adapt his work to emerging technology, which it seems, is a trend for anyone who wishes to even dabble in graphic design. Forbes makes an even larger statement on this, concluding that graphic design, driven by technology, and even new forms of education (including online courses) continues to change:
Different Forms of Investment
Online tools, education, and marketing means that graphic design is no longer solely dedicated to packaging design, but in fact is driven through online communication, feedback, and influence.
Increased Networking & Connectivity
Mobile apps, software, and other advancements in technology means that work, communication, and overall connectivity is available for graphic designers around the world. Working online also makes for a more global community and a constant exchange of ideas.
All of these changes point to one thing: if you're interested in graphic design, you need to be invested with an online community, and ready and able to adapt. And that's partially why starting off with a few online courses makes sense.
Finding an Online Course Might Be Your Best Bet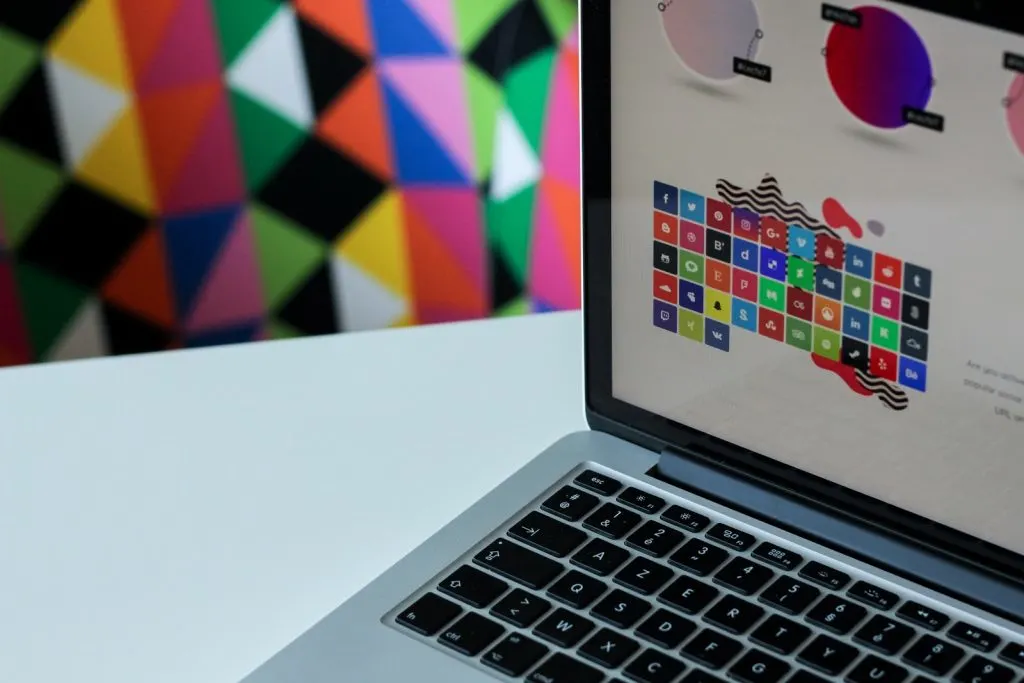 Let's face it: not all of us have the means for the time or financial commitment of a full degree or certificate program if we're looking into something new, simply want to dabble, or even for those of us who are already started in a profession but hoping to sharpen our skills. That's where online courses come in. Whether it's a certificate program or low cost to free stand-alone education courses, figuring out how to find online courses may be your best bet to getting started.
Studying online can:
Prove to be far more flexible and affordable, allowing you to work around busy work schedules and tight budgets
Teach you essential skills to succeed, such as time management, self-motivation, and personal leadership. These skills are the stepping stones to succeeding not just in graphic design, but in most any profession.
Provide more specialized coursework, and in some cases, also more flexible curriculums so you study what you want to
Teach you to become part of online communities.
As we mentioned, graphic design is rapidly changing, and a large majority of those changes and innovations center around online networking and technology. Learning online gets you acquainted to communicating and working online; it also may help introduce you to resources for graphic designers and a community that is harder to get to know with traditional in-person courses
The Skills You Need to Get Into Graphic Design
If you're considering taking graphic design courses online, you may have a myriad of reasons, but it is good to know whether or not they will be helpful for you, your skills, your interests, and your career goals.
The main skills you need to go into, or even dabble with graphic design is desire and creativity. Without either of these, even the best courses will not help much. Graphic design takes dedication, hard work, and the ability to innovate with different technology, different situations, and for different clientele. And of course, some artistic ability, and a knack for technology doesn't hurt either.
The top 5 skills you want to develop are fairly simple: communication (through design and also with clients); creativity (while you do need to be somewhat creativity from the get-go, there are ways to continue to develop creativity); technology (by learning and adjusting to emerging technology and applying it to your work); time management; and typography.
Have a baseline of creativity and a general desire, and online courses can help sharpen the rest.
If You Are Worried About the Use of Graphic Design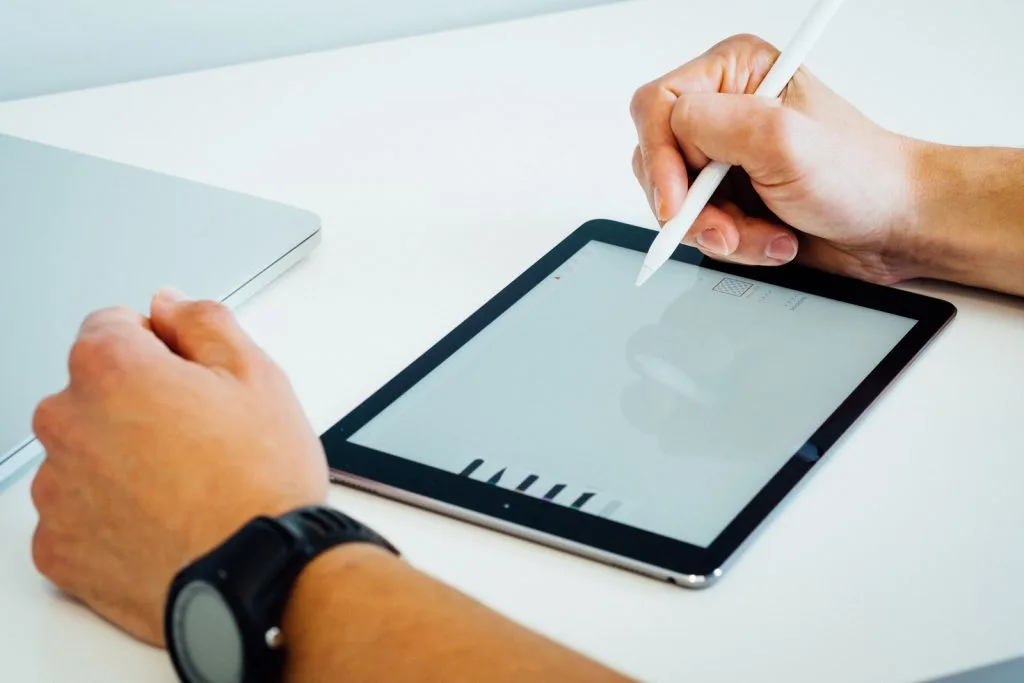 Graphic design is actually a far more versatile field, perhaps, than many give it credit it for initially. Graphic design skills in of themselves can be used to pursue a career or work with:
Multimedia Design
Logo Design
Photo Editing
Web Design
Creative/ Art Directing
Layout Art
Branding Design and Marketing
Graphic designers as a whole, though, have pretty decent prospects. While some industries have shrunk, graphic design employment is projected to grow at a 4 percent rate through 2020. While that is a little slower than average, because graphic design is needed increasingly in so many sectors–from education to business – there are signs this may not account for everything. Graphic design, even if you don't directly go into the field, is a valuable skill for the purposes of marketing and attracting clients.
And even if you want to find a course to take for personal/ hobby reasons, there's no doubt value to being able to create original work.
The Key to Finding the Best Design Courses online for You
The key to finding the best online courses for you–no matter your intentions or your goals–is to know what you're looking for and how to avoid scams. Your best bet is to take online courses that are from established providers, provide a glance at the curriculum, and are transparent in terms of overall cost, fees, privacy policy, and terms of use.
But there are also some specific courses you might want to look for when it comes to graphic design in particular. Look for these core courses first, if you haven't already mastered these skills:
Principles of Design and Color
Desktop Publishing
Two and Three-Dimensional Design
Web Graphics
Multimedia and Animation
Digital Photography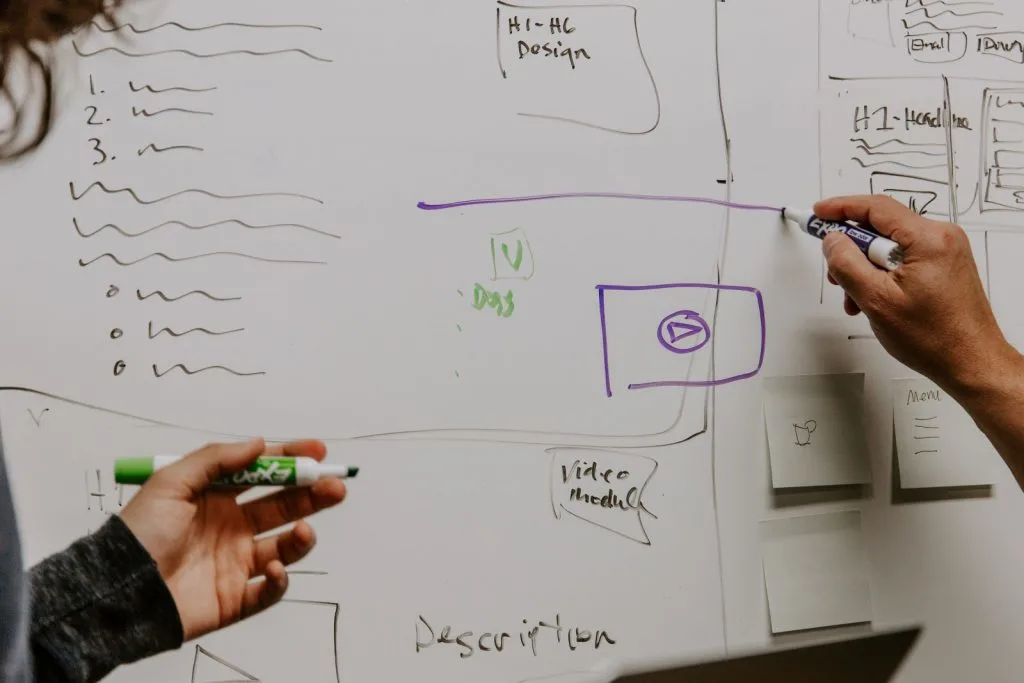 If you're on a site that has an all-inclusive "intro to graphic design": but does not include all or most of these concepts, it may be a sign it isn't the best place to find courses. After ensuring that there is some sign of external customer reviews (good places to search include Trustpilot, U.S. News, and Consumer Affairs), and that you are satisfied with the overall policies and prices, you should next consider if you want to pursue general introductory courses, as noted above, or if you're looking for a more specialized course to bolster your existing knowledge of graphic design.
Brand Identity: Brand identity is a great specialization that bridges the gap between design and marketing. A specific product or service, coupled with a company or organization's overall persona or tone is part of a brand, or how customers interact and perceive of that brand. In brand design courses, you would create logos, typography, and themes.
Advertising & Marketing Design: This is perhaps as direct of a connection as you can get between marketing and graphic design. Graphic design is perhaps most widely and practically used for packaging and targeted advertising. This also includes designing for brochures, websites, and targeting advertisements. And, increasingly, it means working with social media marketing.
User Interface: Graphic design is also highly useful for designing mobile applications. In the best courses in user interface design, you'll learn how to design, build, and incorporate interface elements, such as containers and input/output controls, and ways to make the design pleasing and easy to use. Once again, graphic design and technology combine for a powerful practical use. Consider this: in 2017, the global app market reached just under $90 billion in revenue. Even if you just want to create or launch your own app, this is a valuable course to take. Web design and general user interface can also fall under this category of courses.
Publishing: Though the publishing world certainly is shifting, as more and more companies are investing in e-book and digital publications, what hasn't changed is the need for graphic designers. Publishing graphic designers are still in demand to create book covers and jackets, among other things, like pamphlets. But it's also helpful for newspapers and newsletters–and just about anything you can think of.
Motion Graphic Design: Motion graphics, incorporated in established programs like Adobe, is most well known as an offshoot of graphic design for its incorporation into film and other animated works.
Here Are the Best Online Graphic Design Courses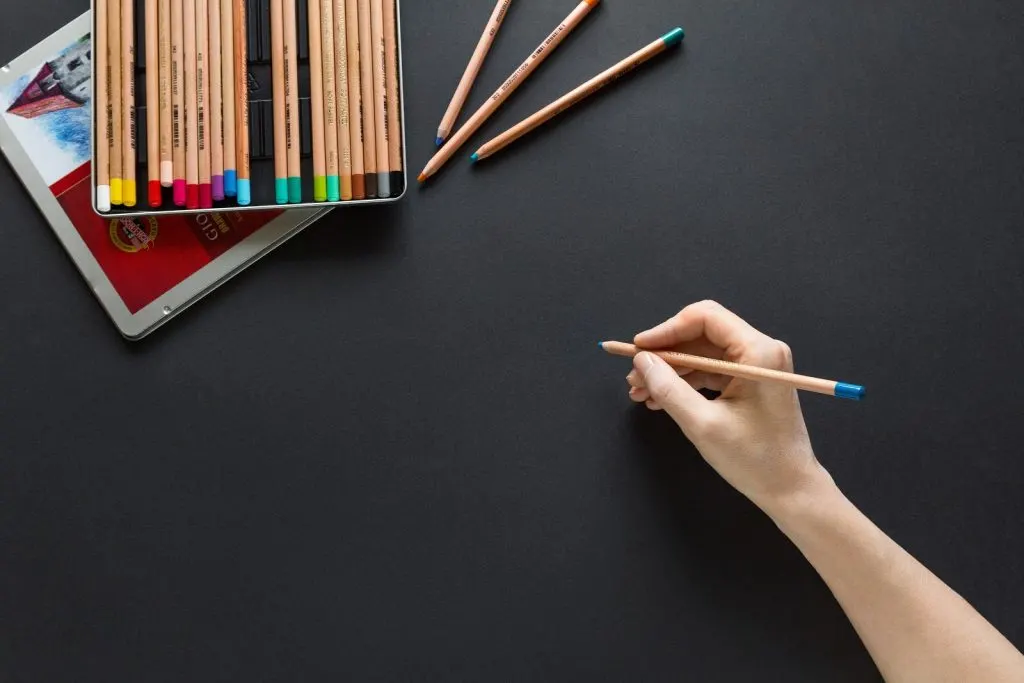 Our list, which is by no means all-inclusive, includes online courses in graphic design that offer either a general overview of the entire field of focus on a useful specialization. And for the most part, these courses are a lower commitment, very affordable (some are even free) and also are offered through established providers.
What is best for you, of course, will depend on your current knowledge of graphic design, your overall goals, and your own personal learning style preference.
This course, offered through Skillshare, is admittedly bare bones because it's so short–you can complete the entire video course in just over half an hour, and there are not supplemental requirements or activities to do. That said, it's great, very much accessible course even for someone who does not know a thing about design. Nine structured sections are led by Ellen Lupton, a curator at the Smithsonian Design Museum.
Each lesson includes examples and demonstrations, plus you'll learn some key principles of design including symmetry; scale; framing; hierarchy; and grids. Obviously, this is very much connected to design principles and does not dig deep into the graphic design itself, but this is foundational material great for anyone unsure but curious about graphic design.
If you're looking for a general introduction to graphic design, this online course by Udemy is certainly one of the best design courses you could find. The course focuses on the principles of "design theory" and takes students through the general elements and process of design. No software or prior knowledge is needed for this course, making it a good option for beginners or even those who just want to take a course for their own enjoyment. You'll get just a little under 25 minutes of video lectures, an article, and lifetime access.
As we mentioned, user interface design is a highly useful and specialized course you can take for graphic design. Coursera offers this more advanced and developed course, taught in partnership through the University of Minnesota. It does cost some money, but financial aid is available. The course, which will equip you with skills that give you an edge in the graphic design world or even allow you to consider designing apps or websites of your own, takes about 5 months to complete, which is reasonable for what you're taught.
You'll study, among other things, user research, prototyping, and learn how to create usable and pleasing interfaces. There will also be hands-on projects, and you'll be given a certificate upon completion.
LinkedIn offers a slew of different courses with very low time commitment, and this is especially true for brand design. If you just want an introduction to the topic and aren't looking to start months-long commitment, this is a resource you should definitely consider. Branding for designers, brand strategy, logo design, and packaging design are a few highlights. Courses are clearly marked with how long they take and include researched video lectures. It's a sort of a la carte service, where you can take multiple courses and select what specific specializations you're interested in.
Lynda offers many different courses to help you develop your skills in motion graphics and get a solid introduction into the field. After effects, compositing text and visual effects, logo animation techniques, motion graphic design animation, and storyboards are just a few concentrations. Plus, Lynda offers a free 30-day trial to see if you like the courses before you fully commit to the best design courses they have.
Learn digital creative design through Alison. Digital creative design is a highly versatile specialty that can be used in marketing and advertising and can also be quite enjoyable for anyone really invested in the creative design elements of graphic design. Google Sketchbook, Adobe Photoshop, After Effects, and Autodesk Character Studio are some programs you'll be working with. Alison also offers 9 other related free courses, in topics such as design thinking and storytelling; product design and applying design principles.
If you're not sure where to start but you know you love to design in general, consider CreativeLive courses. They are fairly low cost (thirty to forty dollars a course usually) and come with video lessons you stream both on and offline. You'll also get lifetime access and well- organized courses.
Of course, if you're looking for a full-fledged degree or certificate program, there are options as well. Click here for a list of top reviewed Bachelor of Arts programs. Certificate programs are based used to supplement a related degree. But if you are still completely new to graphic design, or simply want to learn for yourself, we suggest first starting with a general course. That way you'll find out whether or not you want to make a bigger commitment.
Recommended Reads: