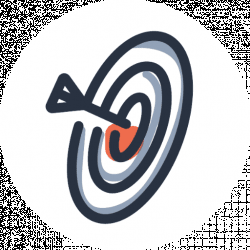 Latest posts by Online Course Rater Team
(see all)
The business world and even you get employed is changing. Now, some of the best courses are ones you can take without leaving your home. While there's been a swell of online courses in general, online business courses–even for MBA students–have really gained traction within the last few years.
The Pittsburgh-Post Gazette went so far as to call it the "MBA of the Future": a new model of online but reputable classes that can help part-time MBAs juggle the demands of the degree and still work full time.
Carnegie Mellon's Tepper School of Business has long been a reputable, highly regarding program, but recently they expanded course offerings to include a program for students living near Pittsburgh. Rather than all traditional courses and the necessity to make many trips to campus in a busy workload, anyone living near and pursuing a degree part-time can now take online courses, supplemented by 6-weekend 'experiences' on campus each year.
While the model may seem unconventional, it's part of a continuing phenomenon of the rising demand for being able to take some of the best business courses entirely, or at least partially, online. And it's not just master's degrees. In fact, though certainly degree programs are starting to catch up, certification programs are even more popular.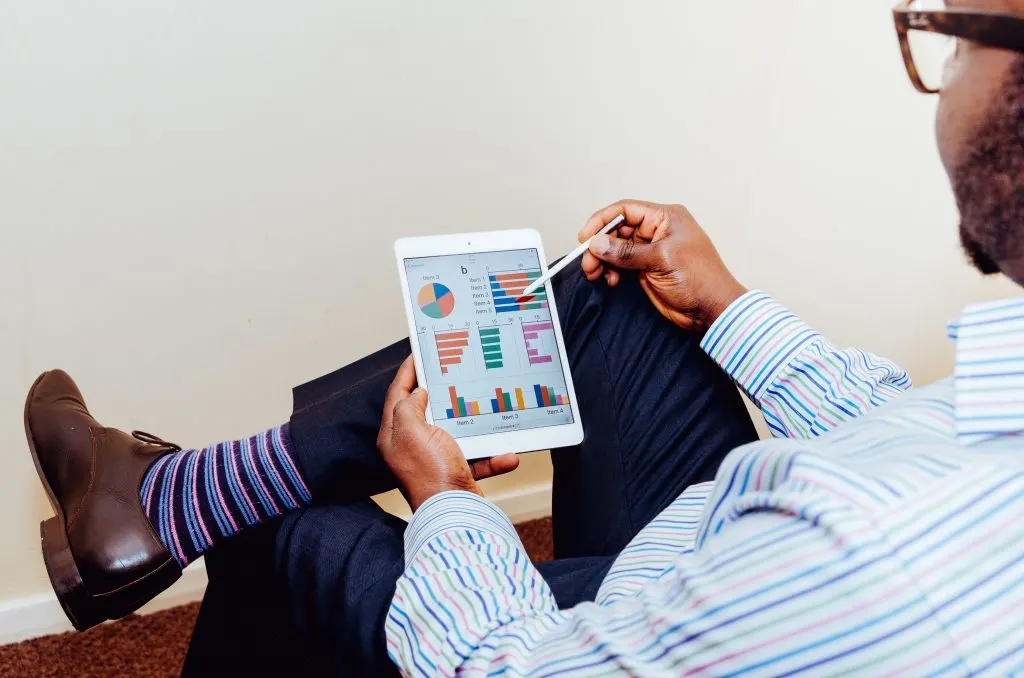 But perhaps the biggest demand for online business courses are free or low cost continuing education courses, meant to give individuals already in business or looking for a career change some of the best opportunities to build their skill set without the financial burden of traditional programs.
Success in the Business World Means Going Digital: While there is a myriad of reasons for taking courses online, including increased flexibility, lower commitment, and courses offered at much more affordable rates, there may be even more reasons why it makes sense that you can access some of the best courses for business online.
In 2016, Josh Bersin, a contributor to Forbes, the acclaimed business publication, predicted that, in the following year, trends for business would center around one principle: becoming more and more digital. He explained that things were already "undergoing radical change," with communication now instant and continuous, and networking increasingly available, and in some ways, less personal. He also noted that the "traditional top-down hierarchy" was being disrupted, in that seniority was being upended in favor of newly emerging, very young professionals who could help market and serve as influencers.
But while many have lamented these changes, Bersin predicted that work patterns in the future would not be "a story of artificial intelligence and robots" but rather a workforce built on what he terms 'essential human skills' that respond and interact with a digital world and technology. It seems his predictions were accurate.
For 2018, Linkedin published the most in-demand skills for anyone in the business. Broken up into hard and soft skills, the list, unsurprisingly, combines traditional skills, such as leadership, communication, time management, and collaboration, with hard skills that are highly specialized and catered towards an increasingly digital business world. Among those skills were skills such as:
Cloud Computing
Statistical and Data Analysis
Web Development
User Interface Design
SEO and SEM/ Marketing
Mobile Development
Network and Information Security
As you can see, the business world is more and more looking for skills related to an increasingly digital world. Not only offering courses in these subjects but also offering courses online makes a good deal of sense. As you learning such skills, learning online is a way to continuously practice and apply your new knowledge. Plus, it gets you accustomed to creative thinking, innovation, and problem-solving with digital tools.
Related: How to Find the Best Linkedin Business Courses
Digital Skills Are a Must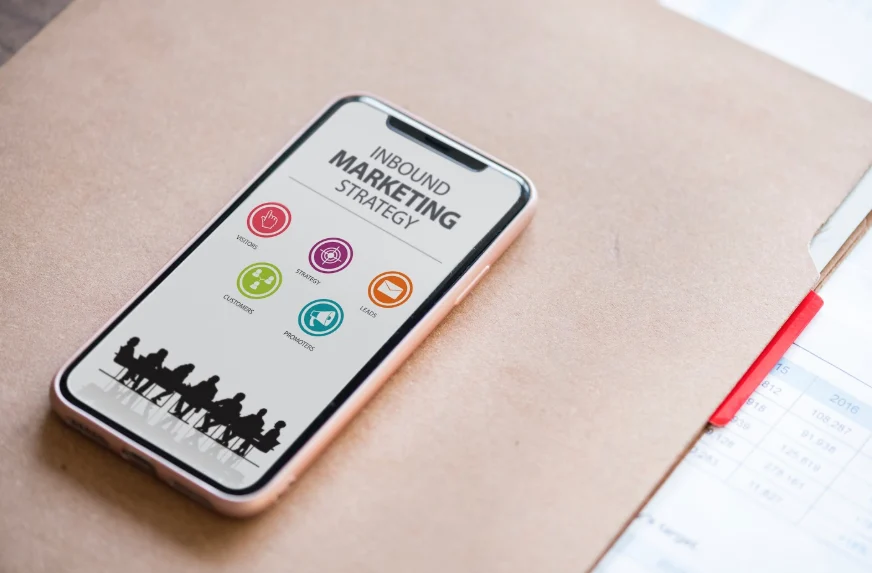 It's hard to iterate strongly, and often enough, just how crucial digital skills are, whether you're currently employed with a company, looking for a promotion, on the job market, hoping to optimize your company's success, or even looking to start your own business (of any kind).
In part, it's also due to consumers themselves: over 80 percent of customers are thought to conduct research online before purchasing a product, meaning that digital marketing, search engine optimization, mobile development, and even network security all make sense for some of the most in-demand skills in the business world.
Marketers seem to agree as well. In fact, just over three-quarters of marketers believe that the marketing world has evolved more in the past few years than in the past half-century. Education, commerce, and even relationships have been dramatically changed by the digital world and increasing innovation, and there are no signs of that slowing down. Finding one of the best courses online could give you a shot at learning a specialized skill to give you a leg up in whatever kind of career you hope to pursue in business.
How do You Find The Best Online Courses for Business?
If you think taking online courses in business makes the most sense for you and your situation, consider first why you want to take a course. You should make a comprehensive list of what skills you desire to acquire or sharpen, and why. If you don't know, do your research. The list above of in-demand skills is a great place to start, but you'll have to place it in context with your goals.
You should always check customer ratings, privacy policies, terms of use, and ask for a sample curriculum. Even if the course is free or low cost, this is important; you likely don't have time to waste on a course that won't be useful, and you also don't want to take a course from someone who is not established and professional.
We've accrued a short list of some of the best business courses you can take online right now. Do note that, for the purposes of this article, these are individual courses, that are not connected to a specific certification or degree program. These courses will not get you a degree but are meant to be ways to expand your knowledge base, and supplement any educational background you might already have. They are also ideal for anyone who works full time, travels a lot, and for those who may be tight on money.
All of these courses come from companies who have had a reliable student base and offer a wealth of other courses and resources as well. We've selected the courses based upon in demand skills, as well as the top different sectors of business today.
The Best Online Courses for Entrepreneurs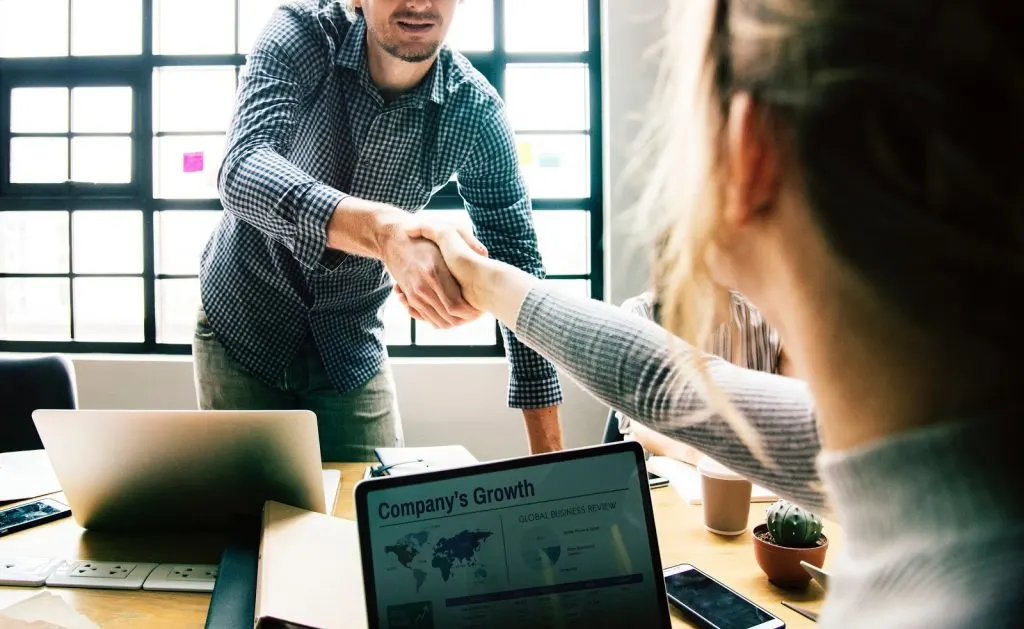 Becoming an entrepreneur can mean, an involve just about anything. No matter what you're hoping to do, though–from starting a restaurant to a store on Etsy, you need some general experience and knowledge, and likely, a good deal of capital and resources and people to help you out.
Taking online courses before your venture, no matter how small, reduces the risk you will make big otherwise avoidable errors. And while these courses are specific to entrepreneurship, we also highly recommend you enroll in a marketing course as well. You can have innovative ideas and a great concept, but without an understanding of digital marketing it will be hard to achieve the customer base and results you're looking for.
This course, offered by Coursera, is meant for anyone looking to begin a startup business, primarily to learn how to best secure funding you'll need if you don't have the funds at the get-go. Getting funding from a reputable source, and also knowing how to optimize it, can actually be a lot more tricky than it sounds. Nearly 75 percent of venture-backed startups fail, in part because people are overly ambitious or do not know how to properly handle finances. One of the most dangerous parts of working towards a startup is placing too much value on any funding you get and misusing it.
This course goes over basic financing concepts and focuses on attaining secure funding. In four weeks, you'll learn about the early stages of capital investment; the best sources of capital for a young company; ways to get funded; and how to pitch investors. It's taught by Dr. Michael R. Pratt of the Maryland Technology Enterprise Institute.
Too many adventurous entrepreneurs think in isolation when everything is part of a larger economy. In fact, business as a whole greatly is affected by and affects a larger society and culture. If this sounds a little too vague for you, consider this: by understanding larger cultures and societal trends, you will better understand your consumers, how best to market your products and/or services, and also learn how to practice creative problem-solving skills and innovation.
While this course is available through edX, which you may or may not have heard of, it's actually taught in partnership with the prestigious Harvard Business School. Dr. Tarun Khanna leads this interdisciplinary course, which concentrates on societal patterns, problem-solving, and how entrepreneurs can respond with innovative solutions. The main areas of focus include:
Opportunities for entrepreneurs in fast-growing environments
Understanding complex problem solving
Conceptual frameworks for better understanding trends, solutions, and patterns
The Best Online Courses for Finance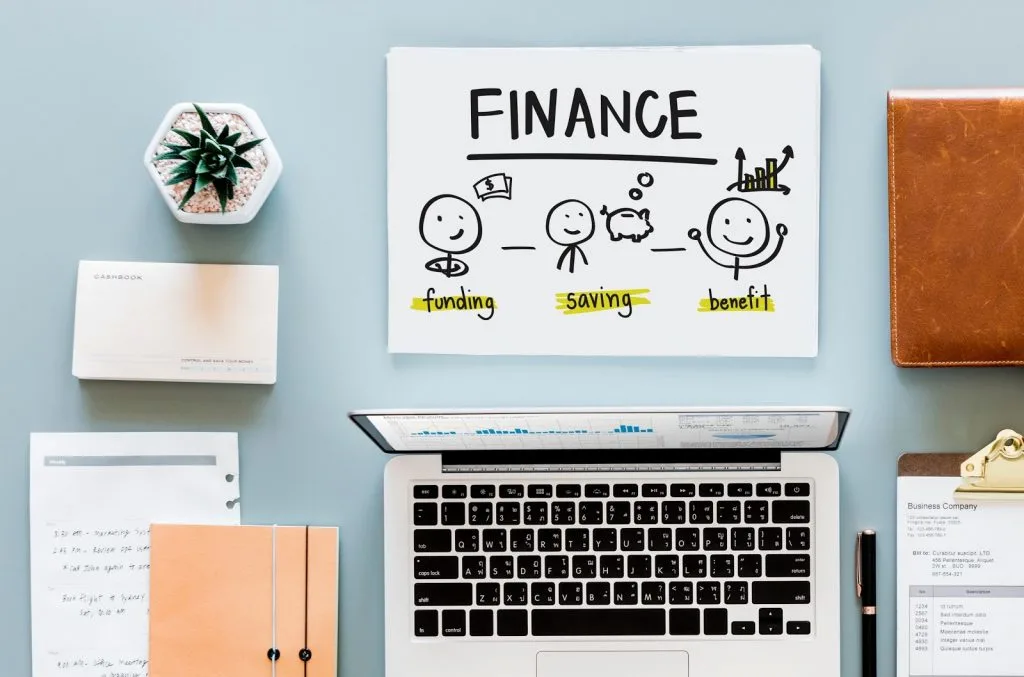 An offshoot of business, there are countless careers and opportunities in finance, including corporate financing, commercial banking, insurance, hedge funds, money management, private equity, and even real estate.
But even if you aren't looking to get into one of these fields or professions, there's plenty of reasons to take a finance course. Taking a finance course can give you a better sense of how to manage and optimize cash flow, handle debt, and make sure your business does not expand too quickly (or not enough). It's an excellent idea for anyone looking to begin a startup, and good for anyone who's looking for a more nuanced view.
This course on financial markets is available on coursera, but taught in partnership with Yale. It's a great, comprehensive but introductory course for anyone looking to gain a better understanding of the "methods, ideas and institutions" to help manage risks and enterprises.
Leadership skills based on financially sound decisions, Prospective financial analysis, introduction to risk management, and real-world scenarios make for a robust study of financial markets. Plus, you'll briefly touch on how banking and security financing functions in a global market. The course includes 4 modules and takes an estimated 16 hours in total to complete.
While it's always possible there will be an updated version for the new year, for now, this is a solid course offered by udemy if you want a general overview of financial analysis. It does, at regular price (promotions offered occasionally) cost a bit more than some of the other online courses on our list, but it's also one of the best in terms of providing resources for anyone just starting in the industry.
The course comes with training for nearly anything you'll need for general business or finance skills, including working with Microsoft Excel and Powerpoint; and learning the basics of accounting, financial statement analysis; business analysis; and even financial math. You'll also get practical practice, with building spreadsheets for mock companies and also performing financial statements and balancing accounts.
3. The Best Online Courses for Marketing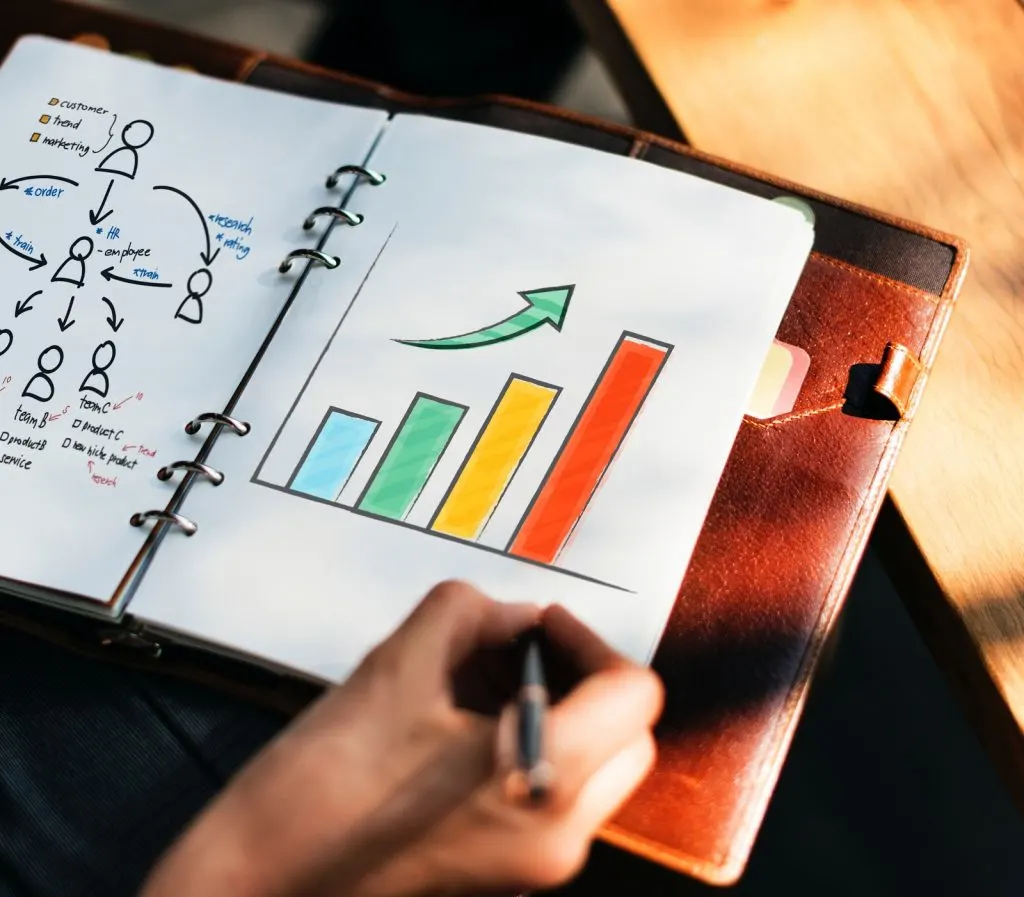 Marketing has always been important, but it's become more and more specialized. Understanding a target audience is no longer enough; now you need to also know how to market in an extraordinarily competitive digital world. And taking courses online is one of the best ways to learn these essential skills.
Though we did say that this list would cover general education courses as opposed to a degree or certificate business courses, this program is a strong contender for a course you can take online. These courses, together, offer a more complete view of online marketing, something that is hard to grasp with a single course.
You have three different certification options, including digital marketing professional, digital marketing leader, and digital marketing master. Upon enrolling, you'll be connected with professionals in the field and learn different digital marketing concepts both inside and outside of social media.
This business course offered through Udemy is actually 12 courses in one and includes concepts such as search engine optimization (SEO), digital marketing strategy, social media marketing, Facebook analytics, Youtube, Email, and other marketing branches.
It's useful for anyone interested in their own startup, but even those in a more traditional position hoping to draw a larger customer base. The courses include over 20 hours of training, quizzes, and plenty of practice. It's quite a bit of information, so it's likely best for someone who is pretty sure this is the direction they want to head.
The Best Online Courses for Business Writing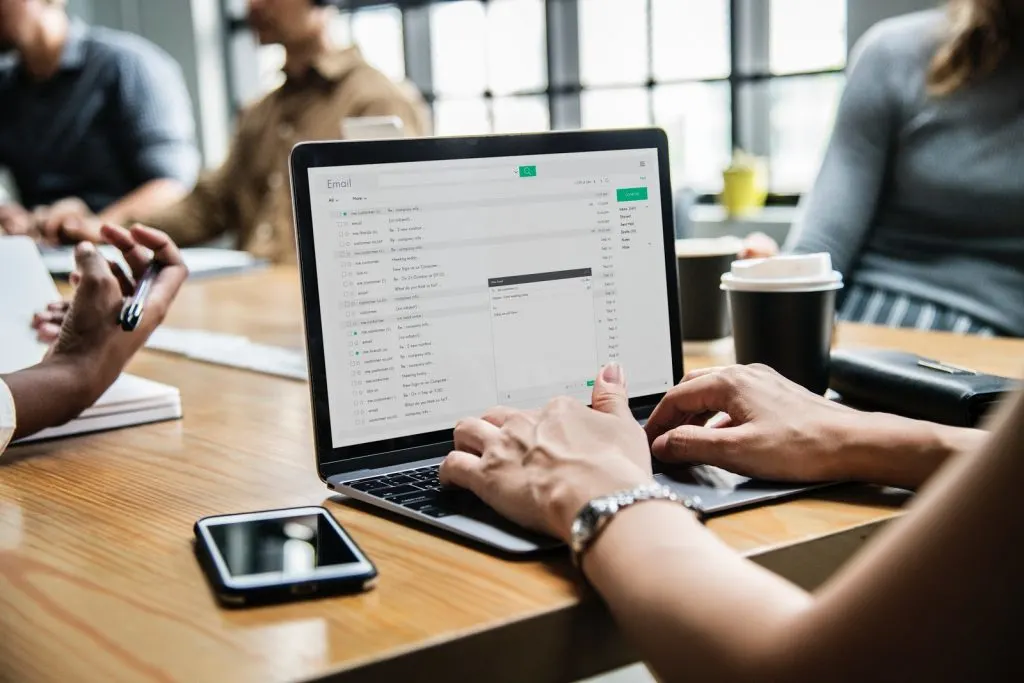 One skill that hopeful job seekers often forget about for business? Writing. No matter what position you are in, effective communication is always a plus. And of course, there are specialty fields like technical writing and copywriting that are nearly always in demand. These courses will give you a leg up no matter if you are looking into going into one of those specialized fields or just want to improve upon your written communication skills.
This is a bit unusual in terms of being considered an online course, but it's a great resource for learning about copywriting and that start to learning how to connect, potentially, to a community of copywriters. Upon registering, you get free access to a wealth of resources, in a 20 part course that covers the most basic concepts of copywriting to more advanced, including writing effective headlines, content marketing strategy, email marketing, and creating content that is marketable. Plus, you'll have access to their educational blog.
This course, presented through edX and in partnership with the University of California-Berkeley, is taught by Margaret Steen, recognized as an honored instructor through UC Berkeley Extension. The four-week class requires a time commitment of a few hours a week, plus you have the option, if you wish, to add a certificate for about a hundred dollars.
You'll learn how to compose a business letter, to format business documents, streamline content for optimization, and write effectively and with clarity. Crafting clear and concise responses to emails is another practical concept that will be covered.
Bonus: The Best Online Courses for Speciality Fields
Up until now, we've focused on the best online courses, in the most part, for general skill sets that help you succeed in a wide variety of business fields. These are great for a baseline, or sharpening skills when you're already invested in a career and looking to move up or even just improve your daily performance. The honorable mentions below are honorable mentions because they are not as all-around useful, yet may, in fact, make you more competitive.
Some of these, such as SEO, are covered in larger categories, such as (in the case of SEO), digital marketing. Still, there's certainly value in taking a course solely concentrated on a specialized skill.
Recommended Reads: