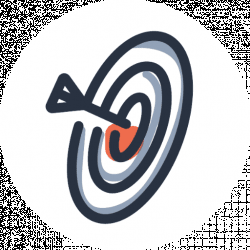 Latest posts by Online Course Rater Team
(see all)
For someone still in their thirties, Garry Tan has quite an impressive resume, which includes one of the hottest online language learning platforms: Verbling.
For a quick review of his many accomplishments: by the time he was thirty, he'd launched a blogging platform to compete with Tumblr and also started to work as a partner for Y Combinator. The blogging platform, Posterous, managed to raise $5 million in its first five years and procured by Twitter in 2012.
The Stanford graduate works as a partner to help startups build and expand their audience. And he brings his expertise in web development, visualization, and analytics to Verbling, one of the most popular online language platforms.
Verbling and Stiff Competition
Verbling, while undoubtedly a popular way to learn, is not without competition. Verbling is frequently listed alongside other large names online language learning platforms, such as Rosetta Stone, Memrise, and Babbel.
Verbling had just over 710,000 visits to its site for November this year. It's a relatively small company, employing 10 to 50 people at a given time, notably smaller than some of its competitors. The majority of users (just under a quarter) reside in the United States, with Spain, Brazil, the UK, and Vietnam rounding out the top five countries.
As diverse and impressive as Verbling's profile is, arguably the closest competitor is iTalki, which is a Chinese based company that, like Verbling, also teaches by using a marketplace is driven, one on one tutoring system. iTalki, while hard to pinpoint just how many viewers it has per month, has 3 million users at any time, and overall seems to be a larger company.
While this review is not meant to compare the two, it is important to always review a company in relation to its direct competition. This review will focus mostly on what Verbling does, both well and not as well, and how it works. We may occasionally mention a few comparisons here and there.
Overall, Verbling faces stiff competition, but the fairest comparison is to a company like iTalki, because a majority of online learning platforms rely on different methods instead of one on one teaching.
About Verbling as a Company
Verbling is a little newer than some other online language learning platforms; it was founded in 2011. And unlike other companies (namely iTalki), it is an American company, headquartered in San Francisco.
Its funding status was listed as an Early Stage Venture, which means that the company has launched, is generating revenue, and pursue additional investments., but has not yet reached late stage ventures, which are well established, and have perhaps begun experimenting into related markets.
The private, for-profit business maintains active social media profiles on Twitter, Facebook, and LinkedIn, currently has over 500,000 members and has raised $4.4 million funding in venture capital. You can find their main team members on their about page, along with subsequent profiles. Unlike many other learning platforms online, you can quickly put a name and face to who is behind Verbling.
Verbling stated mission is "to empower people all over the world to become fluent in a foreign language," not completely different from any online language platform hoping to establish itself as a more affordable, accessible, and flexible option as compared to traditional in-person classes or tutoring. They also mention that, despite being headquartered in San Francisco, they are dedicated to reaching learners worldwide.
What do the ratings and reviews say about Verbling?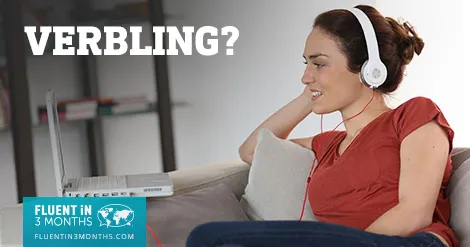 Verbling has mixed ratings and reviews. Like many companies like it that are entirely based online, it is not Better Business Bureau accredited, which is not specifically cause of concern, but it does hold an unofficial rating of a C+, which appears to be the result of one complaint that has not yet been addressed.
For a more a more robust view of how well Verbling is thought of, it holds a 4.2 rating out of 5 on Glassdoor, which usually reflects the attitudes and opinions of employees. Of these employees, just under 90 percent of employees would recommend the job to a friend, and support for the CEO on this site is unanimous, at least for the time being. Employees praised a flexible, creative, and growing environment. Complaints or concerns were mostly around heavy workloads due to a small team, as well as an overall desire for a more consistent and more diverse student base.
On Sitejabber, a customer aggregate review site, customers rated verbling at an average of 3.5 out of 5 stars. Customers praised the ability to swap tutors and Verbling's response. Strangely enough, one customer complained an exact opposite experience–that Verbling did not respond quickly, or could not be contacted. However, it does appear, based on Verbling response, that the customer did not understand the steps to file a request.
Overall, there certainly are more customers that found Verbling a platform conducive to learning, but we'd just like to see a few more reviews in general to get a more nuanced snapshot of the company.
Press: Verbling has been featured on most online blogs and websites, such as TechCrunch, Androidguys, Tech Republic, and VentureBeat. The most recent press Verbling received was in relation to company success and expansion. In 2017, Verbling launched learning apps for Android and IOS. In 2015, it was reported that Verbling raised $2.7 million dollars in funding through a series A round led by Bullpen Capital, one of the leading entities in post-seed funding.
This matters because Duncan Davidson, of Bullpen Capital, joined Verbling's board, as did a firm partner, James Conlon, in the position of observer
The oldest piece of press in the last five years for Verbling revolved around a 2013 launch of live study groups, which was seen as an innovative way to bolster their virtual learning model. Most press has been positive, or at very least benign, and points to the way Verbling continues to grow and evolve as a learning platform.
Terms of Use / What you agree to when you register as a student or tutor
Verbling lays out its terms of use on a page that's easy to find on their site. Last updated this past May, the terms of use, like so many like it, are rather dense, but still important to peruse. Here are some things that stand out:
No one under 13 can use Verbling. You may only use Verbling if you are in full compliance with their terms of service.
Should a breach of your account occur to your knowledge, you are required to report it, and not unlike any company like Verbling, the login information may be stored for use. And maybe it goes without saying, but you are not permitted to share your account with anyone else for use.
When you provide your email, you agree to receive occasional service updates, but there is an option to opt out
You may cancel an account at any time, but no refund for an uncompleted service will be offered
Verbling does use unaffiliated third-party advertising and links you may encounter
They use cookies and log files to track user data, which can, with restrictions, be shared with third parties. Though none of this is uncommon, you can read the privacy policy in full.
Nothing, in particular, stands out in the terms of use as highly unusual, and the ability to opt out of certain messages is a plus.
How does learning on Verbling work?
Perhaps the most important consideration in our Verbling review is how the learning platform itself functions. Like iTalki, it works as a sort of marketplace, in that Verbling is a platform where you can look for tutors and teachers in the language of your choice. Verbling also offers some robust support features to make for a more immersive and supported learning experience.
Navigating the website is even simpler than iTalki, if slightly more limited. The simple design and easy navigation makes it a good choice for anyone new to online learning. You simply click on the "Find a Teacher or Tutor" tab, which will take you to the central marketplace. From there, you can search by language taught, general availability, price range, and even filters iTalki does not have, such as gender and specific skill set (if you are studying for a certain exam. Though iTalki does have tutors list both of these attributes, it is not included as a search filter).
The search process is relatively easy, at least in theory, though, as a marketplace model, it's mostly up to you to determine which tutor is the best fit for you. There's a star rating system, and you can also see how many lessons the tutor or teacher has taught. Each tutor or teacher has a profile that also includes a brief textual and video introduction, which is really helpful to get a sense of who they are and how they teach.
There's even teacher stats under each profile, which tells you:
Email response rate
Attendance rate
Average response time
Average lessons each student pursues
Of course, you'll also get an hourly rate which is incredibly affordable. Some featured tutors cost under $15 per hour. And you don't have to just take ratings at face value; scroll down for the option to see customer reviews, plus specific categories for ratings, such as personality (fun, motivational, etc); purposes (business coach, exams, writing coach) and audience (teenagers, adults, kids) and more.
Lessons are given one on one, based upon scheduling agreed with you and the tutor. While you do usually do lessons through video, you'll also be given supplemental materials to work on in between classes, which is a very good reason to think highly of Verbling. Both verbal and written practice is important for mastering a language. The schedule is up to you and your tutor of choice.
How does payment work? How will I be charged?
Since Verbling operates on a 'marketplace' model, what you pay will depend entirely on who's teaching you, and for what period of time. You can pay per lesson, and you may pay with a variety of methods, including:
Debit cards
Credit cards
Paypal
Bitcoin
Some other country-specific forms of payment (outside of the U.S.)
You will be charged for late fees. If you do not pay on time, Verbling charges 1.5% interest per month on outstanding balances or the highest limit permitted by law. Charges also do not include taxes, for which you are held responsible for paying for.
Refunds are offered only "upon [their] discretion" and will only be paid in the form of credit for their services. However, if you schedule only a class at a time you aren't risking a whole lot. Plus, most tutors offer a free 30 minute trial of their services. Overall, the flexibility is great, and while we would like to see a more generous refund system, you have a lot of information to make informed decisions without risking much.
Perks include occasional promotions (many external). Some tutors also offer discounts to their students for bulk lessons, though this is not guaranteed, and is individual to each tutor.
What languages can I learn? Verbling offers a fairly impressive, if not entirely inclusive list of languages taught by their tutors and teachers. You choose from just under 60 different languages, though of course availability will depend on how many teachers are offering the language at any given time. Most popular languages include:
English
French
Spanish
German
Italian
Japanese
Mandarin
Portuguese
Russian
The database of over 6.000 teachers may not be quite as large as others, but it still is certainly large enough to find a good match. And assuming your language is taught, it may prove less overwhelming. Unless you are looking for an especially rare language to learn, chances are someone will teach it.
How does the learning platform work, aside from tutors?
In addition to connecting students with tutors and teachers in specialty languages, Verbling also offers a number of supportive features to help make learning easier and more fruitful. From apps to other materials to an organized platform, Verbling shares a number of features that its competitors have but does so with a bit more continuity. Some main features students can look forward to include:
A database of over 6,000 qualified teachers
Lessons available on apps for IOS and Android
Single login for booking lessons, reviewing course materials, and making payments
Tutors who offer curriculums specific to your goals and current ability level
Integrative language tools, including flashcards, sentence correction, and other supplemental materials, a feature not offered in so much variety with some competitors
Community Features: Discussion, question and answer boards, and general articles
While Verbling does not offer the amount of community features other one-on-one tutoring systems sometimes offer, the other educational support materials, including the fun Verbling Language Game really do help provide a fairly well-rounded way to interact and learn.
Are there anything specific technology requirements, beyond basic internet access that I need to learn with Verbling?

To learn with Verbling, you'll, of course, have to have access to a reliable computer and reliable internet. Gustav Rydstedt, Co-Founder of Verbling, recommends the following:
Browser: You should download two browsers for the best Verbling experience. Rydstedt recommends using Chrome for your primary browser during classes, and Firefox as a backup should technical difficulties arise. Other browsers, such as Safari and Edge, do not work on Verbling.
Devices: For laptops and computers, you'll need either an external or built-in functioning microphone and camera. You should test these before you book a lesson. Headphones are very useful for avoiding outside noises and improving concentration.
Internet Connection: Of course consistent internet connection is important, but specifically you should have a connection with a "download speed of more than 10Mbps" and an "upload speed of more than 1Mbps" to connect to video lessons.
Mobile Use: If you are interested in taking lessons on a mobile device, you must download the Verbling Mobile App, which is available for both IOS and Android. Apps must be installed from either the Google Play or App Store.
So, is Verbling a good choice for me?
In this review, we've taken a look at everything from terms of use to payment methods to how lessons work on Verbling. For a slightly smaller staffed company, Verbling really does offer a great deal in terms of lesson support, flexibility, and affordability. There are a few slightly weaker areas: the reviews are a little more mixed outside of Verbling, and we would like to see a few more languages added on, as well as a slightly more generous refund policy.
However, overall, Verbling generally seems like a good place for a student to learn online. In some respects, we like the smaller, American based community, and the resources to find a qualified tutor are excellent. Also excellent is the supplemental resources to help you learn.