Latest posts by Alexandra Gavrilescu
(see all)
Studying for an important test such as the SAT, ACT, or GRE can become an overwhelming and intimidating experience, especially if this is your first time taking a test like these.
Luckily, you can always enroll in one of the following best online ACT prep, SAT prep, or GRE prep courses to make sure you achieve your desired results.
In today's post, I went over some of the best online test prep courses and study guides while also detailing the pros and cons of each of these programs.
A. The Best Online ACT Prep Courses
1. Online ACT Prep Courses from PowerScore
Unlike many other ACT prep online courses, the PowerScore ACT prep program costs less ($495). There are two options that you can choose from:
Live Online ACT prep – $495; this is the basic course that provides 24 hours of live instruction (there will be 8 lessons of 3 hours each). As a student, you will also receive regular homework assignments. This prep course takes a little bit over three weeks;
Live Online Accelerated course – $350; this alternative only lasts 8 days and provides you with 12 hours of online class; it is basically a concentrated or denser version of the previous curriculum.
Both options come with a mix of online course materials and ACT books.
Pros
These course option offerings are very affordable. Actually, they are among the cheapest ones on the market;
All the tutors achieved high ACT scores (a minimum of 95%);
There's a class history where you can access all the sessions you've done so far;
The company states that all its students will increase their ACT score by a couple of points.
Cons
You won't receive customized assignments or homework and the classes aren't tailored to suit every students' needs;
There's no face-to-face interaction with the tutors;
There's a limited selection of schedule options.
2. Online ACT Test Prep from Prep Expert
This flagship ACT prep course lasts six weeks and it is a very good option, despite the fact that Prep Expert isn't as popular as other providers like Kaplan or Princeton Review. It costs $899 and students must complete all the 36 live classroom hours to gain a chance at improving their ACT score. Furthermore, once a week, you will have to take a practice test to make sure you maintain constant progress.
So far, I've talked about this provider's flagship course which is the six-week one but there are also other three possible alternatives:
Fast track – lasts three weeks;
Self-paced video training – prerecorded materials for people who want a high level of flexibility;
Weekend review – one weekend (two days) of a total of 12 hours of video classes for a quick study right before the actual test.
Pros
All Prep Expert teachers are great at what they do and they have all achieved incredible ACT scores;
According to the company, most of their students boost their test score by at least 4 points;
You will work on improving your knowledge through regular ACT practice tests and homework.
Cons
The syllabus is the same for all the students – you won't benefit from any customization whatsoever;
You won't find enough additional study resources to use in your test preparation;
Some of their classes have over 40 students at a time.
3. Online ACT Prep Course from PrepScholar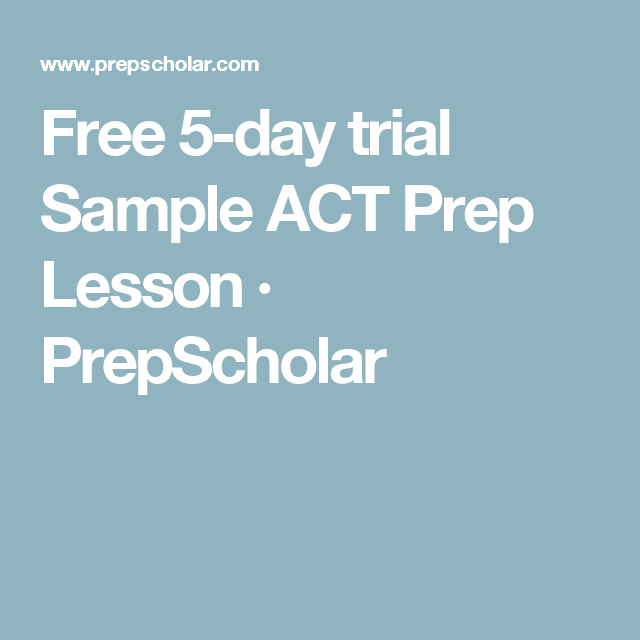 The ACT prep program developed by PrepScholar will offer you a well-thought test taking strategies to prepare for your ACT test. With this course, you will increase your confidence through a knowledge boost. These classes take you through all the concepts you need to learn, from the simplest to the most complex ones. Moreover, all students receive constant guidance from the platform's experts and collaborators.
Pros
PrepScholar provides one of the largest banks of ACT questions;
All their video lessons are high-quality materials;
The classes were crafted by ACT experts;
You will be able to keep track of your personal progress every step of the way;
Every study group is comprised of only nine students which makes the interaction a lot easier.
Cons
It is a bit expensive ($895), although there are some other courses out there that cost more (to be honest, all these prep courses are a tad on the pricey side);
All the sessions can only be accessed online but this isn't a major downside for many people;
You will only have access to nine hours of classroom time which isn't a lot.
4. Kaplan's Online ACT Prep Course
You may have realized by now that Kaplan is a serious test prep provider. If you enroll in Kaplan's ACT prep program, you will find a plethora of classes to opt from that consist of live online classes, unlimited prep, in-person sessions, self-paced studying, tutoring, and more.
Due to the platform's study materials and online videos, you will strengthen your grammar knowledge, vocabulary, and math skills. With Kaplan's courses, you will receive some of the most experienced tutors in the field, score-improving strategies, engaging classes, and plenty of guidance and flexibility.
Pros
The classes are held by skilled and experienced instructors;
You will gain access to customized study plans;
You'll get plenty of extra study materials;
All their study materials are engaging and interactive;
The instructions are offered during live classrooms.
Cons
As a Kaplan student, you will receive only 18 hours of classroom which is less than the time provided by Kaplan's competitors;
There are too many students in one classroom – over 50.
These cons suggest that Kaplan doesn't have the best online ACT prep, but Kaplan's reputation may be enough to win you over.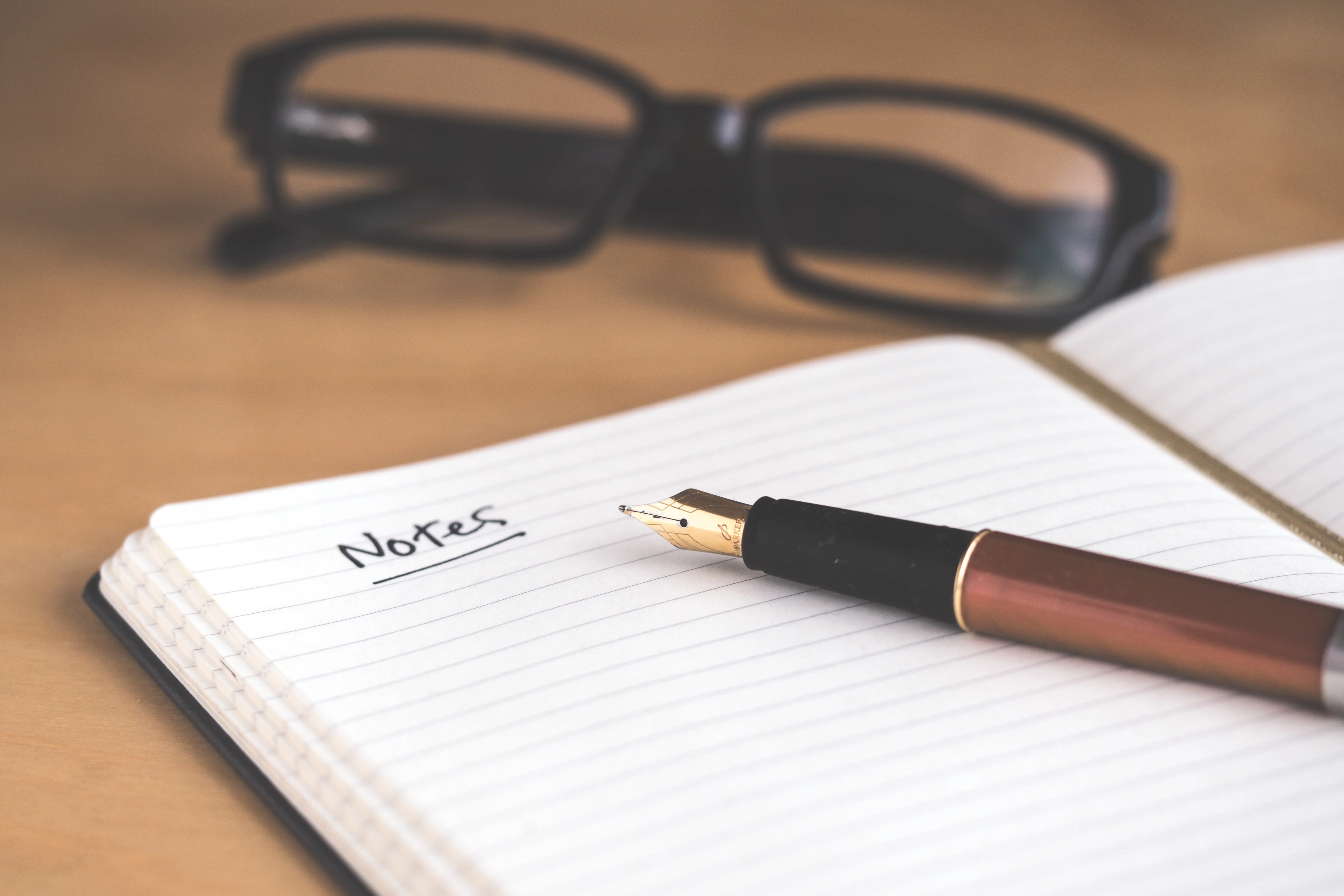 B. The Best SAT Prep Courses
1. The SAT Ultimate Classroom from the Princeton Review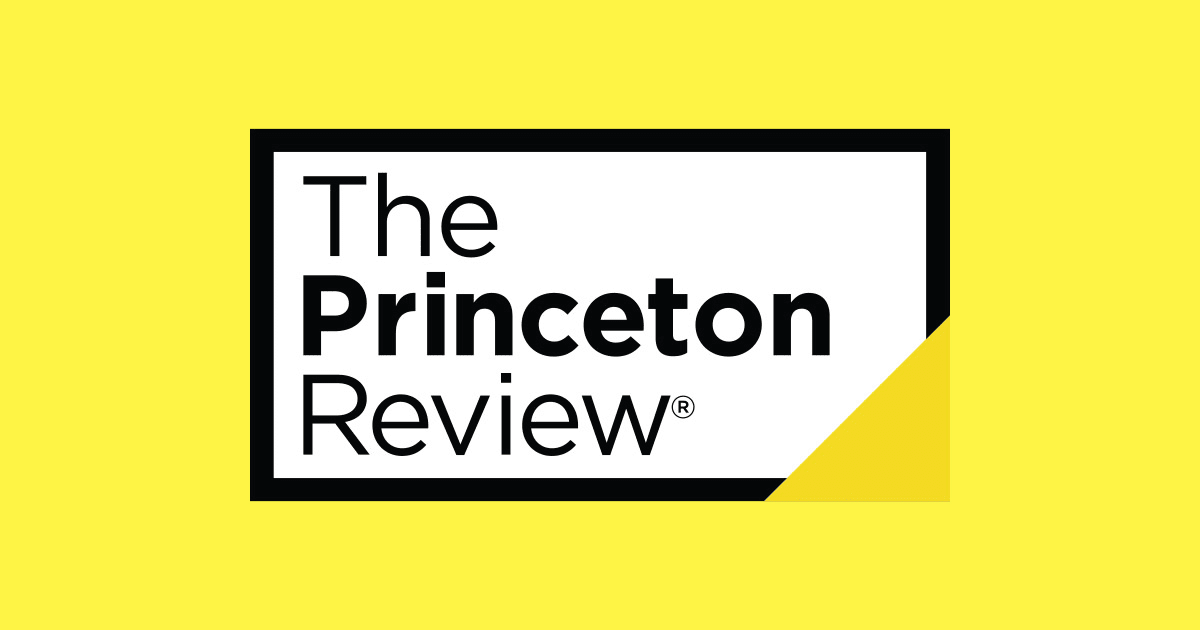 This is a mixed SAT prep resource which means students can attend the modules both online and in-person. It costs $749 and it is offered by a reputable test-prep institution. In fact, the Princeton Review provides numerous high-quality SAT preparation materials. Once you enroll, you will gain access to 18 hours of instruction all of which are live.
This program usually lasts a minimum of 10 days but it can also reach up to nine full weeks, based on the user's chosen schedule.
Pros
The SAT Ultimate Classroom gives users lifetime access to all its live online prep sessions;
It is appealing to a wide range of students who have different learning styles;
Each student receives a personalized prep plan as well as customized homework assignments;
The platform provides an amazing database of study resources, including on-demand lessons;
Most students will achieve a higher score once they complete this prep course;
If one of the students isn't totally satisfied with this SAT class, he or she can attend again for free.
Cons
There's no guarantee that the teachers have accomplished a high score at their own SATs or that they are proven experts in this particular field;
It can be a tad hard to receive the instructor's attention because the class includes over 20 students.
2. SAT Math and Verbal Online from Ivy Bound

This SAT prep course is a little bit cheaper than the one presented above. It costs $650 and it comes in an online format. Ivy Bound was created in 2001 and it is a privately-owned tutoring agency that provides a very good alternative to the traditional SAT preparation.
There are between 25 and 30 live sessions and all the classrooms are held either through audio chat or video. All study groups are small so you will have a proper level of attention from the teacher. After taking this course, many students have increased their average SAT score by 100 to 200 points.
The course lasts at least 11 days but it can go up to 11 weeks.
Pros
It is one of the most affordable SAT prep courses out there;
All the instructors at Ivy Bound are experts at prepping scholars for their SATs;
Sessions are very intimate and they are normally held with only a few students (3-5) which gives each one of them a lot of personal interaction time with the instructor;
The company guarantees the improvement of their students' SAT scores.
Cons
Those who take this course don't receive personalized homework that suits their unique needs;
You only have a limited number of schedule alternatives if you enroll in this course;
This program doesn't provide any insights on the SAT Essay.
3. SAT PrepScholar Classes

For newcomers, the SAT classes offered by PrepScholar are a bit expensive. They cost $895. On the other hand, those of you who're already subscribed will only have to pay $498. The company offers live SAT sessions and useful practice tests that help you boost your SAT score. They even offer a money-back guarantee.
Although these are virtual classrooms, you can still raise your hand to ask any questions you may have by using your voice instead of a chatbox. There's also a handy interactive whiteboard dedicated to solving problems and test concepts. At first, you will go through a diagnostic test to discover your current level of knowledge.
The PrepScholar SAT program lasts a couple of weeks (between two and five).
Pros
All the instructors are SAT experts;
The size of a virtual classroom is of only nine students which allows you to interact more with your teacher;
The materials are customized to target each student's weaknesses;
You will get homework that's tailored to your specific needs;
There's the possibility to take Advanced classes;
The company offers a full refund if you don't improve your SAT score by the end of the course.
Cons
This course is available online so it might not be suited for those of you who prefer traditional classes;
There are only 9 hours of live guidance but there are plenty of individual practice assignments (and practice test options).
4. In-Person SAT Prep from Kaplan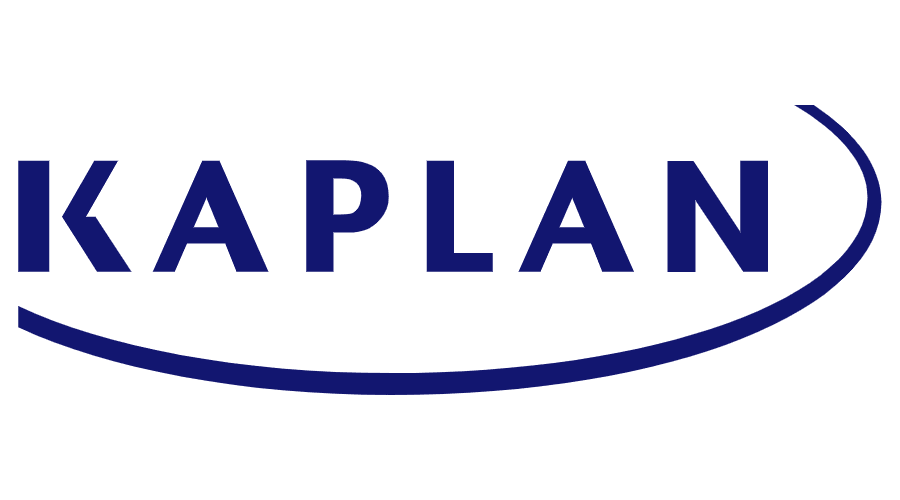 Although the SAT Prep program from Kaplan has two in-person classes, you will also gain access to many online resources and materials. There are two available pricing options:
In-Person Standard – $899;
In-Person PLUS – $1,299.
When it comes to SAT prep programs, Kaplan is one of the market's leaders. It provides a huge range of courses in this field. The two course options listed right above come with 18 hours of hands-on live instruction. But wait, there's more! Students can also browse through the company's online classes due to Kaplan's SAT Channel.
The curriculum is comprised of things such as tips and tricks, writing, math, reading, diagnostic tests, systems of equations, and more. Depending on the student's commitment and schedule, this program can last between 10 days and 8 weeks.
Pros
All the company's instructors are true SAT experts;
The students receive access to plenty of additional resources such as on-demand lessons, live online classes, SAT prep books, tests, and quizzes;
If you don't increase your SAT score, Kaplan offers a full refund;
It is a flexible and versatile program that appeals to many types of learning styles.
Cons
There are too many students in these classes. Sometimes, you will be one of the 50 enrollees to take this course. This makes it tricky to create a closer interaction with your instructor;
The program isn't customized to suit each student's needs.
C. The Best GRE Prep Courses
1. GRE Online Prep Course from Magoosh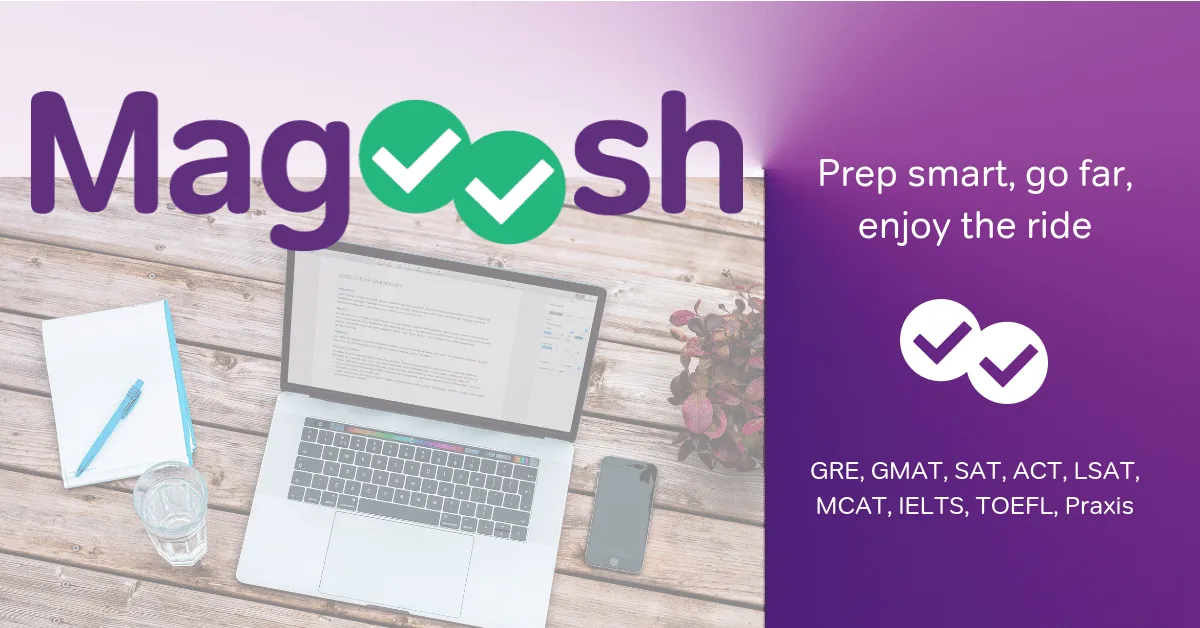 This prep course provided by Magoosh will help you study and get ready for your GRE test. It is one of the most popular test prep courses on the market. Find out more here in the E-GMAT vs Magoosh.

Prospective students can choose from one of the following pricing plans:
The one-month premium plan – costs $129 and it is suited for last-minute study;
The six-month premium plan – costs $149 (discounted price; the full cost is $774). It offers all the materials and guidance that students receive in the previous plan but it gives you access to all the resources for a period of six months.
Pros
The Magoosh GRE prep course is a flexible online plan without a predetermined timeline;
It features a customized dashboard which is also easy to navigate;
You will benefit from a large array of study schedules that start at one week and can go up to six months;
There's a dedicated app that enables users to access the platform from any kind of mobile device.
Cons
Some people state this prep course isn't very comprehensive;
Unlike some of its competitors, Magoosh doesn't offer evaluation and feedback for the students' practice analytical writing assessment;
You won't benefit from 1-to-1 live support or tutoring.
Read More:
2. GRE Online Prep Course from the Economist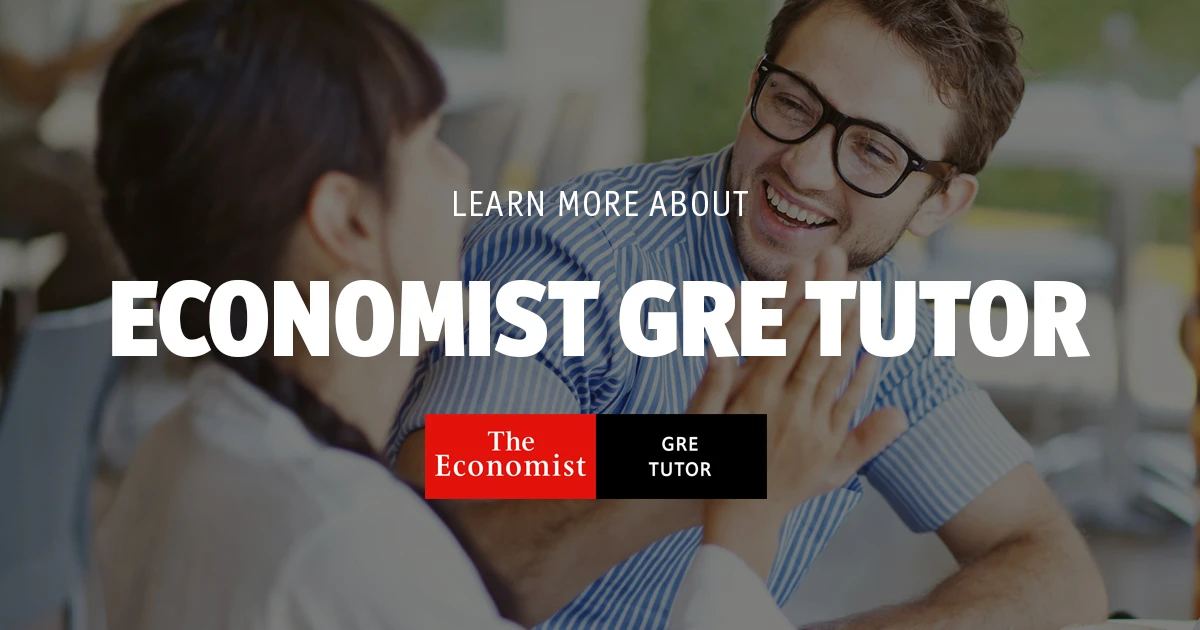 With the Economist GRE prep program, you will enjoy in-depth lessons that cover all the GRE's sections. Moreover, it contains realistic practice tests and numerous targeted practice questions (practice test).
Their approach focuses on an advanced and complex learning technology that adjusts to every student's academic weaknesses and strengths.
You can choose from three available pricing options:
Basic plan – $249 for one month. It provides three practice exams and 25 questions you can ask your tutor;
Premium plan – $299 for three months. You'll get five practice exams and 100 questions to ask your tutor about;
Ultimate plan – $479 for six months. It comes with 6 practice exams and unlimited tutor-asking a practice question.
Pros
You will be able to do a free trial that lasts one week to see if you like the approach of this test prep course;
It comes with a full refund guarantee if you're not totally satisfied with the results;
There are flexible payment options.
Cons
The short-term prep program lacks certain features that you can find in the other pricing options.
What's the difference between GRE and MCAT? Find out here.
3. Online GRE Prep Course from the Princeton Review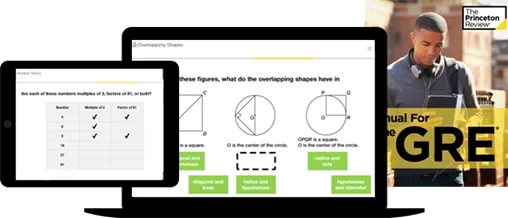 This GRE prep course created by Princeton Review does a great thing at differentiating itself from the programs offered by competitors due to its live online classes, self-paced assignments, seasoned with a few in-person meetings. As a student, you can choose your desired level of support by selecting one of the three available tutor alternatives: private, master, or premier.
In terms of pricing, here are the four available options:
Self-paced – $299;
GRE Quant 162+ – $1,199;
The Ultimate GRE plan – $974 (promotional price); this is a more comprehensive program;
Private tutoring – $1,800. It is the most personalized course of all.
Pros
You will gain access to no less than 8 full-length practice tests which truly simulate the real GRE test;
There's the option to attend a smaller group which is also a semi-private alternative to this studying program;
Students can receive a full refund if they don't increase their score;
You can ask your instructor anything related to the GRE prep materials via email or phone;
Instead of applying a one-size-fits-all approach, Princeton Review uses unique personalization.
Cons
There's no mobile app;
You cannot create your desired quizzes that target specific areas of the GRE test.
4. GRE Prep Course Online from Manhattan Prep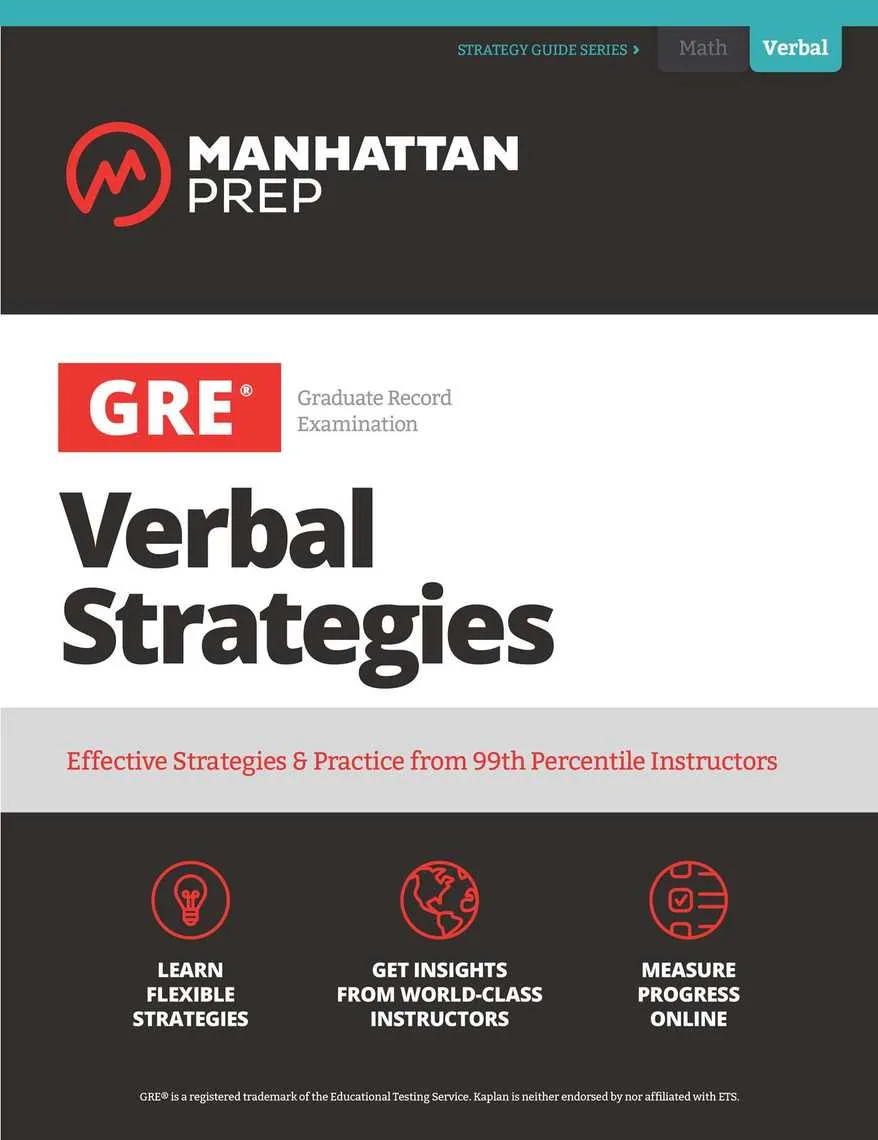 The American test prep company, Manhattan Prep, has come with yet another online course to help students get ready for their GRE test. This firm was founded in New York, in 2000. Its founder, a former junior-high-school teacher, created materials for GRE, LSAT college admissions, GMAT, etc.
Some of the benefits provided by this course are brilliant expert tutors, first-rate curriculum, smaller classes, and enjoyable lectures. There are also some free classes available. In fact, the first session of every course they offer is completely free.
Pros
All their study materials are comprehensive and provide in-depth information;
You will find a lot of free resources on their platform such as flashcards, study tools, challenge problems, and more;
This course comes with numerous live and online sessions, video lessons, study, guides, and even practice tests;
The program is a flexible one.
Cons
In case you aren't satisfied with this course and your final results, you won't receive a refund because there's no money-back guarantee;
There's an app but it requires you to cover a fee to access it. It costs $9.99.
Frequently Asked Questions about Best Online ACT Prep, SAT Prep, GRE Prep
What Is the Best SAT Test Prep Course?
There's no such thing as the best prep program for the SATs. However, there are several great SAT prep course options that you can choose from: Kaplan, Princeton Review, Magoosh, PrepScholar, and more. Your final decision should be based on the following factors: your budget, your schedule, needs, level of knowledge, and preferences.
How Much Does It Cost to Complete an SAT Prep Course?
The cost of SAT prep programs can start as low as $75 and they can reach up to $1,000 per course, which is comparable to an SAT tutor. It depends on the company that's offering it plus the concepts that the course tackles. Obviously, a more reputable provider that comes up with a complex and comprehensive test prep curriculum will charge a higher enrollment fee.
What Is the Best ACT Test Prep Course?
Just like in the case of the best SAT prep course options, when it comes to the best test prep for ACT, there are several viable options you should consider: Princeton Review, Kaplan, Prep Expert, PowerScore, PrepFactory, Testive, Green Test Prep, and more.
Which Is the Best Online Prep Course for the GRE Test?
In my opinion, considering the ratings and users' feedback, there is a top of the three best GRE test prep courses you should take into consideration:
– Princeton Review GRE prep – it is the best one for its live online sessions;
– Kaplan GRE prep – it is great for in-person interaction;
– Manhattan Review GRE prep – suits those of you who want a self-paced study experience.
How to Benefit the Most from Your Test Prep Class – Main Tips
Remain focused on your objectives and commit to the course and its schedule;
If there's anything you don't really understand, feel free to ask questions to your tutor;
Use (read, study, and review) all the additional online resources that the course provides;
Don't stop learning and practicing even after the course ended.
The Best Online Test Prep Courses and Study Guides – Final Thoughts
I hope that my recommendations for the best study programs that can prepare you for your next important test will help you make a clearer idea of what the market has to offer in this particular field.
Some of them are more expensive but they come from reputable companies such as Kaplan or Princeton Review.
At the same time, there are also more affordable options for people who're on a tight budget. For instance, the course developed by PowerScore is a cheap and decent alternative.
Recommended Reads: