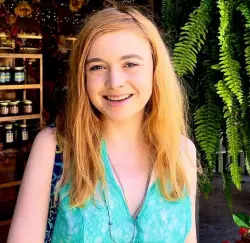 Latest posts by Erin Jamieson
(see all)
From courses in pharmacology to hobby-based courses for stress relief, online learning has become a way to help learners worldwide connect and stay afloat as countries climb from the grasp of a global pandemic. But for professionals looking for something a bit more–and unable to commit to a full degree program– now certificates, like those offered through LinkedIn Learning, are gaining traction.
While some economies are gradually recovering, even for the most fortunate of us, the past year and several months have meant stress, from personal to physical to financial. For many, that means being caught in a cycle: wanting to learn new skills or enhance them, but without the means to enroll in a full degree program.
Perhaps that's why one of the top habits for improving your career during a pandemic, according to Financial Management, includes completing an online learning certificate. Alongside online seminars, a focus on networking, and other online events, certificates, some experts say, are a way to shore up skills– without the time and financial investment required for a traditional degree program.
But not all online certificates are equal. In this article, I'll explain what these certificates are, how to decide if you should pursue one, and my recommendations for the best LinkedIn Learning certificate programs you can enroll in today.
Is An Online Certificate Worth Anything?
First, I want to start by discussing not merely online certificates offered through LinkedIn Learning, but online certificates in general.
Online certificates are offered in nearly every discipline you can imagine, from data science for construction companies and manual laborers. For that reason, how useful a certificate you earn online is a bit situational, as well as your own expectations for what earning a certificate can do for you.
Related: Best OSHA Traning Courses
What's the difference between an online certificate and an online degree?
Both certificates and degrees are potential ways to advance your career, polish up your resume, and make you a more marketable candidate for employment. At the same time, no degree or certification can promise you a job– only increase your chances. In other cases, a degree and certificate could potentially also increase your chances for a raise or a higher starting salary.
With both, you need to make sure you're taking coursework from either an accredited institution of higher education or, in the case of certification, a respected and one of the best online learning platforms.
That said, there are some rather notable differences between certification and degree programs.
Certification Programs
Online certificates, like those offered via LinkedIn Learning, are a statement, usually a virtual form but sometimes physical, that serves as proof that you've completed coursework. Offered in everything from web development to graphic design, certificates focus on learning specific skills but do not adhere to a strict curriculum or grading system.
These programs are typically not required to be accredited, but, if taken through a respected company, can be seen as a plus, not unlike experience, on your resume. Admissions are typically open to all.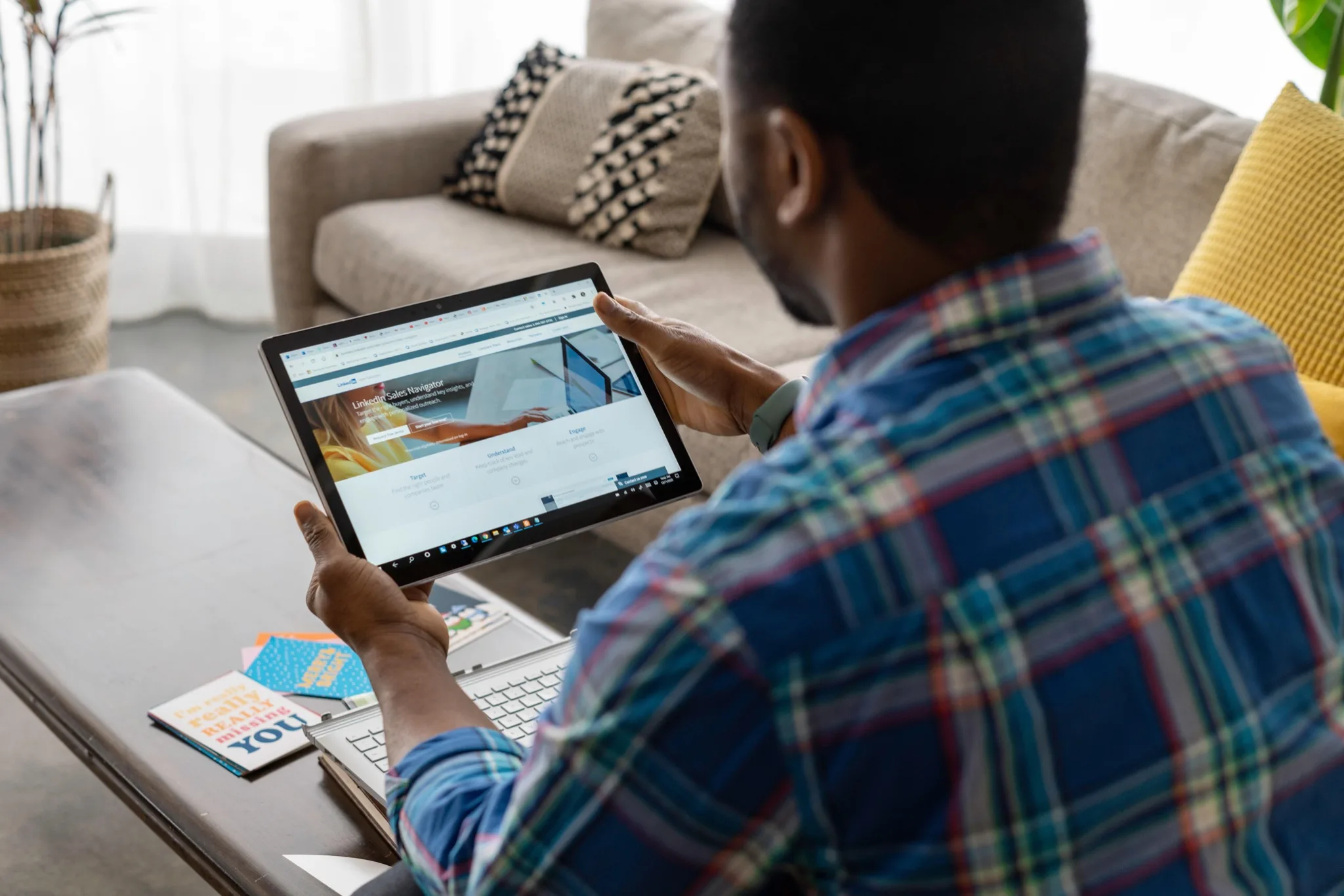 Degree Programs
Viable degree programs are nationally accredited and include associate's, bachelor's, master's, and doctoral degrees. These programs tend to be time-consuming, more intense, and require specific prerequisites, and, depending on the degree, previous degrees to enroll. This is a stronger qualification vs a certification.
It's best to think of certifications as supplements to degrees and training you already have: a certificate only likely won't qualify you, but it may help you stand out from the crowd.
The good news is that LinkedIn Learning is a respected platform, with organized, comprehensive, and useful certificates. If you've already taken LinkedIn Learning courses, formerly known as Lynda courses, you'll know that they are self-paced, delivered through video lectures, and include some supplemental materials.
However, this is a little tricky: technically, these are certificate preparation courses. This means they are meant to help you prepare for exams.
In this way, while worth it, you can see these certificates the same as you may online test prep courses: preparing you for success to complete your training.
How do I get certificates from LinkedIn?
To earn a certificate through LinkedIn Learning, you'll start by signing up for an account. Courses are priced individually but tend to hover under $50 for lifetime access.
From there, you should navigate to the LinkedIn Learning Certification page. Certificates are essentially clustered, more targeted courses in specific disciplines, with slightly more intense content for certification preparation.
Upon completion, just like single courses, you'll be able to download a certificate of completion.
What Are the Best Certificate Preparation Courses on LinkedIn Learning?
To select the best certificate courses on LinkedIn Learning, I focused on a few factors. I wanted to make sure that the information covered content for direct professional applications, and that the content was representative of in-demand skills. In addition, I've made sure to include courses for a diverse range of fields–from graphic design to cybersecurity.
All of these courses are well developed, teach in-demand skills, and offer you the same self-paced learning and friendly user interface that LinkedIn Learning tends to be known for.
Here are my top picks, organized by field of specialization.
Best Certificate Prep for Graphic Designers
If you've taken graphic design courses, you know that Adobe is an especially prominent and powerful tool, and knowing the ins and outs of Photoshop, InDesign, and Illustrator are practical must-haves. These certificate preparation courses focus on those programs with the depth you need.
Certificate Preparation: Certified Associate Photoshop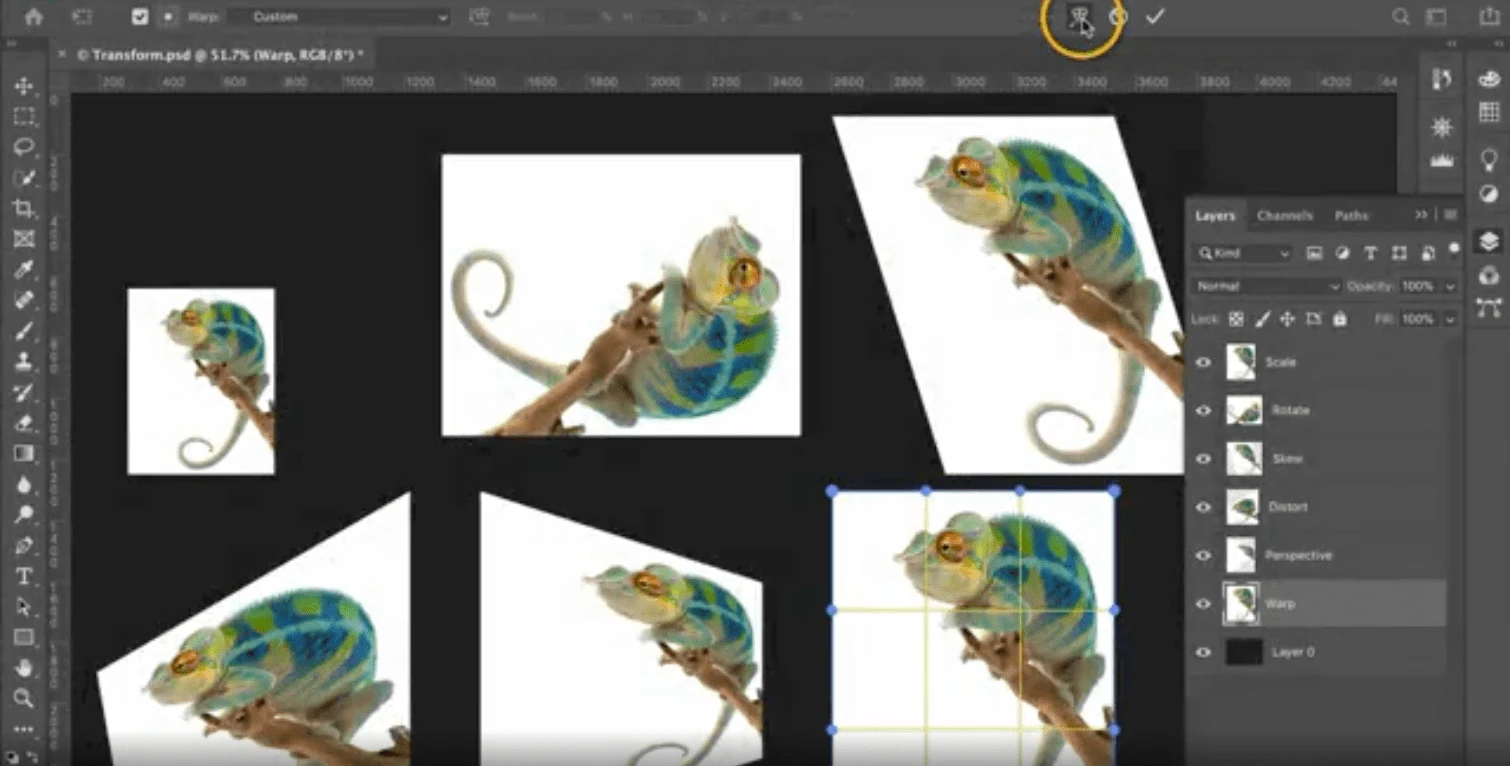 Take this course in preparation for the Photoshop ACA exam, which will allow you to become an Adobe Certified Associate. This course covers content you'll face on the exam, touching upon also larger objectives, such as ad insights to publishing and digital media, general design concepts, and, of course, the main features of Photoshop. I also like that this course includes tips for study for the exam. Enroll Here.
Certificate Preparation: Certified Associate InDesign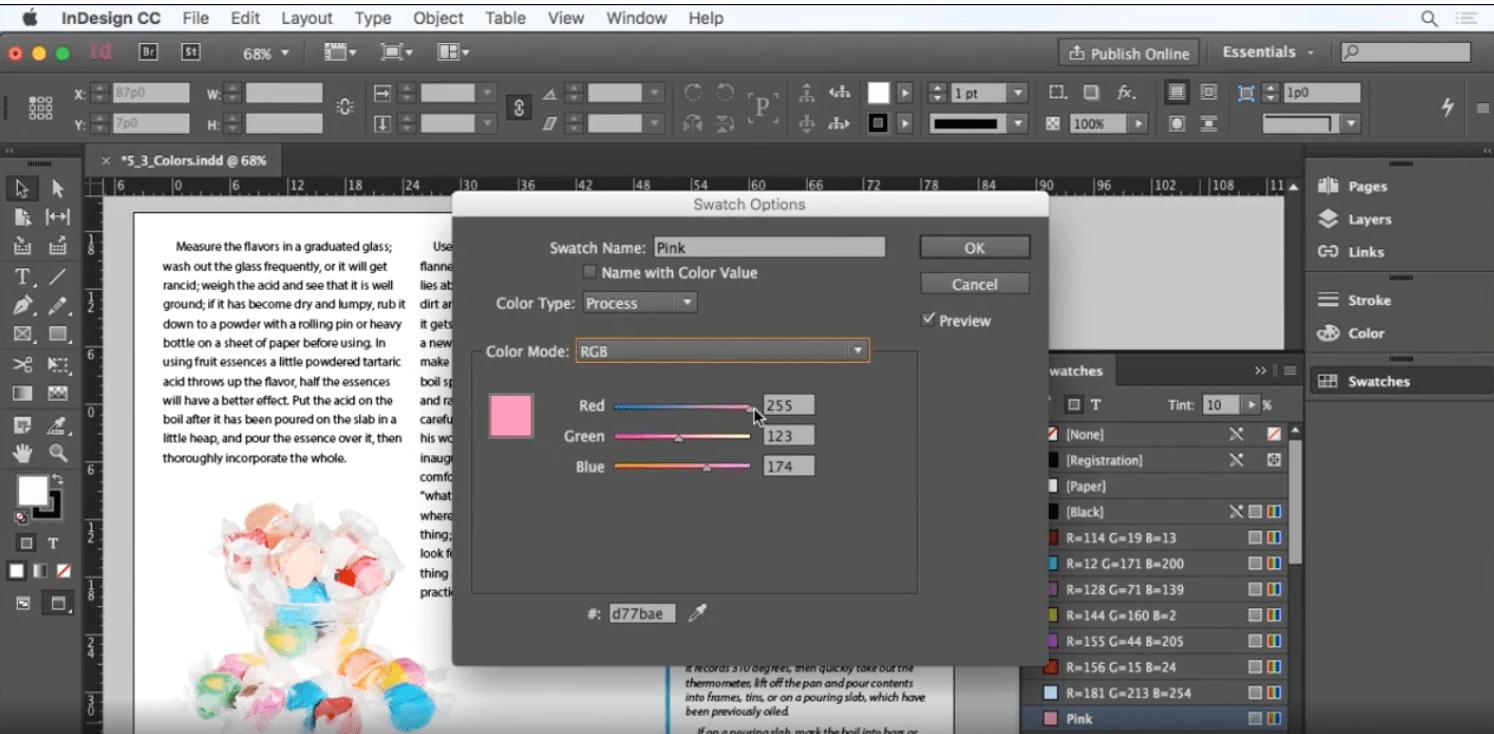 Take this course to prepare for the ACA certification for InDesign (the Print & Digital Media Publication exam). Not only will you cover exam content, but you'll also learn more about ACA certification, what it is, and how it can be used. A key focus in this course is understanding and designing for specific audiences, as well as design layout and editing. Plus, you'll get bonus information about study tips and what to expect at an ACA test center. Enroll Here.
Certificate Preparation: Certified Associate Illustrator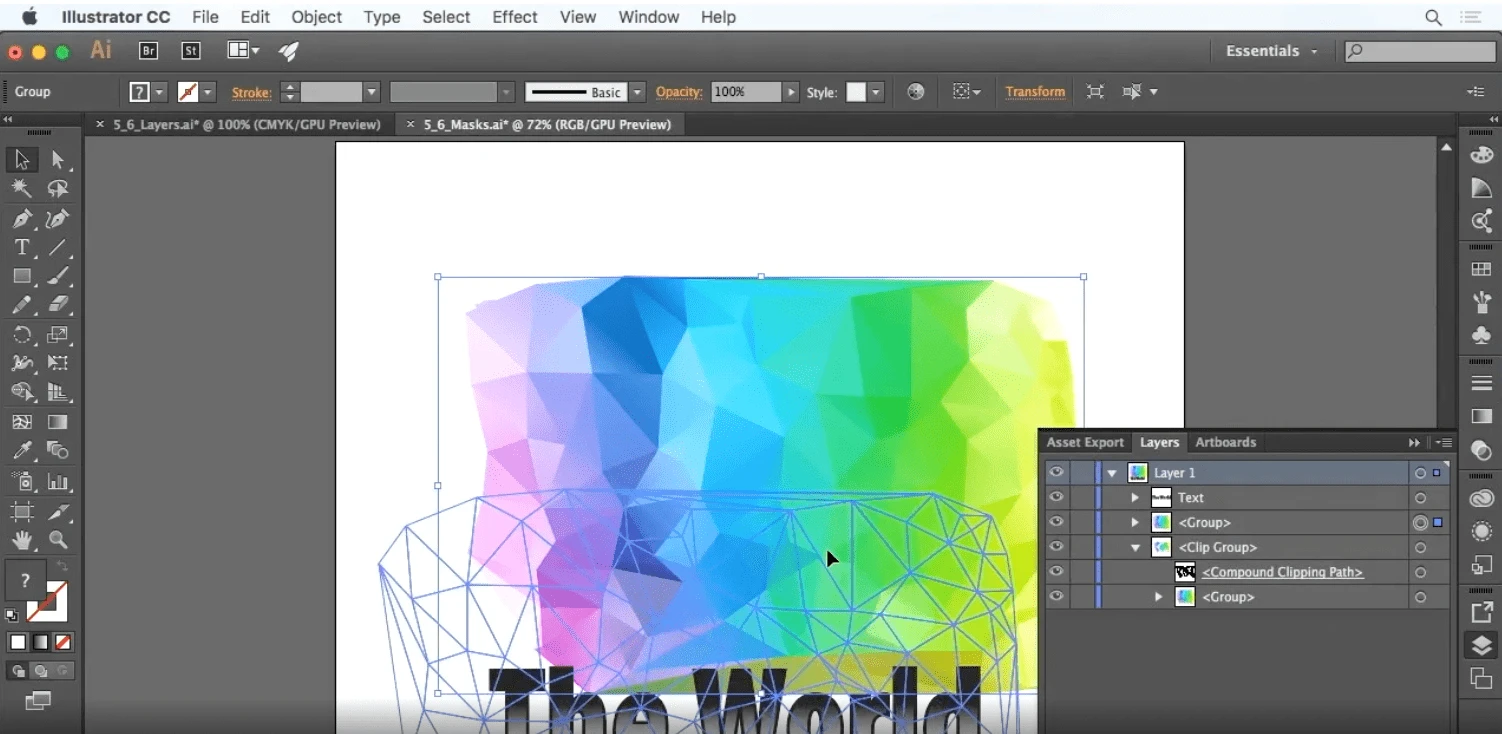 My final pick for graphic and digital designers– or even if you've taken photography courses and are hoping to amp up your editing skills– is this excellent preparation course for the Graphic Design & Illustration Using Adobe exam. This course covers exporting final graphics and tricks for optimizing your use of illustrator, covering essential exam concepts, strategies, and studying skills, as well as test center protocols. Enroll Here.
Best Certificate Prep for Digital Marketers
OMCA Certification for Online Marketing Associate Test Prep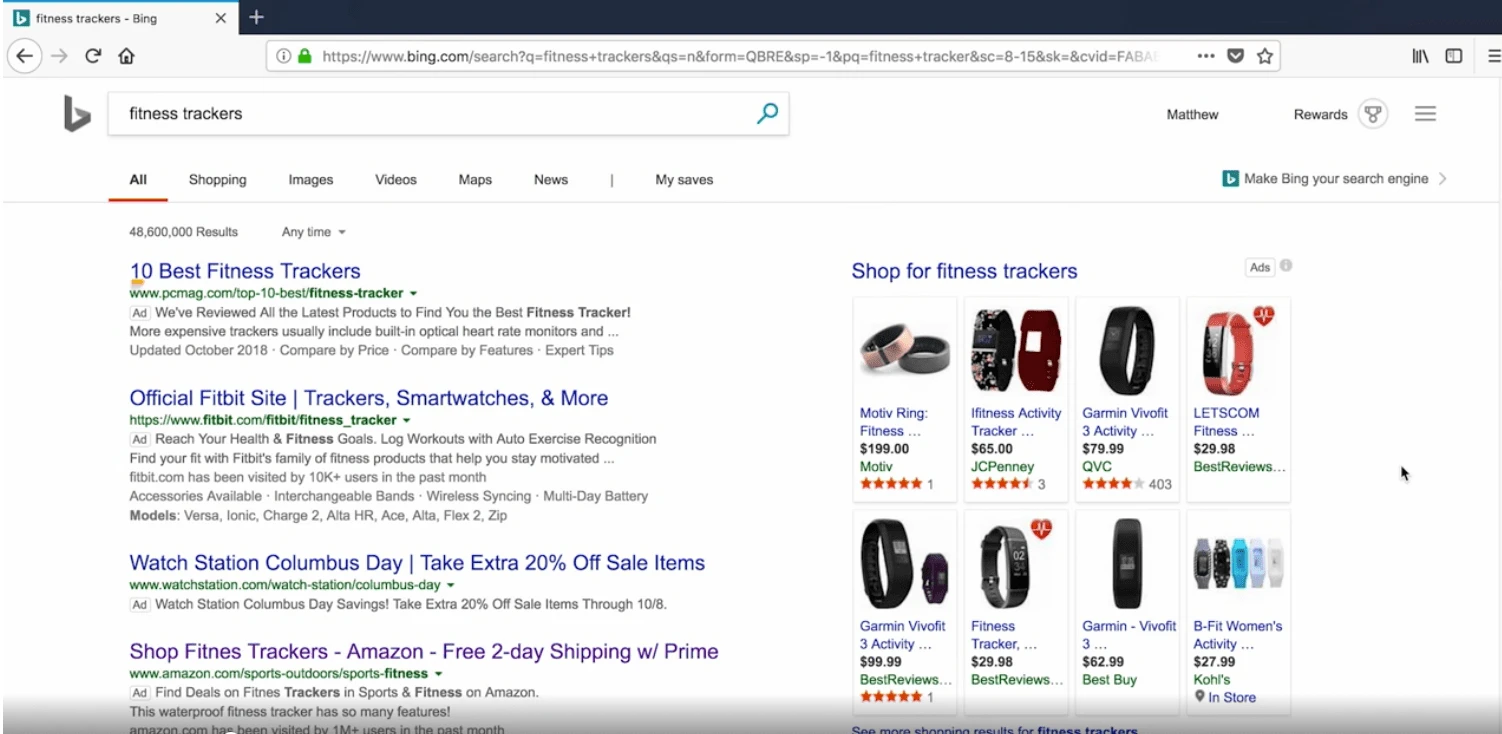 There is one excellent preparation course I would recommend for digital marketers. Designed for those who've already taken digital marketing courses, this certification preparation program through LinkedIn Learning prepares you for the OMCA (Online Marketing Certified Associate) exam. Even better? This exam is considered an industry standard and is offered for free through LinkedIn Learning.
But there are other great features of this preparation program. Content is comprehensive and covers conversion rate optimization, different forms of advertising, social media marketing, website copy, targeting audience, developing email marketing lists, optimizing landing pages, and more. It also includes overviews of marketing for mobile platforms and basic analytics for measuring campaign performance. Enroll Here.
Best Certificate Prep for Web Security and IT
IT courses cover a breadth of content and can lead to a variety of careers, from support specialists and quality assurance testers– and, of course, subcategories, such as web developers. Whether you've taken individual courses or even completed an Udacity Nanodegree, these preparation courses are for some of the most helpful recognized certifications within the industry.
Prepare for the Certified Information Systems Security Professional (CISSP) Exam

This is not one certification prep course, but rather a learning path of suggested courses–which covers quite a bit of content to prepare you for the Certified Information Systems Security Professional exam. This exam is meant for already established professionals.
Each course in this learning path covers one of eight core concepts you'll be tested on. These include security and risk management, asset security, security architecture, network security, access control, security testing and operations, software security, and also information about IT professions.
It's one of the most complex and lengthy training, but also great preparation, broken down in approachable ways, and thoughtfully organized. Enroll Here.
Prepare for the (ISC)² Systems Security Certified Practitioner (SSCP) Exam

This learning path prepares you for the Systems Security Certified Practitioner exam, an industry standard for Information Technology. This exam is meant for early-career professionals.
Like the CISSP exam, the SSCP is known to be especially challenging, and this learning path of over 17 hours of content covers everything from basics to risk management, incident response and recovery, cryptography, and application security, among other topics, over six modules. It's a quite thorough, and well-designed course path–if you can invest the time. Enroll Here.
Best Certification Prep for Business and Data Analytics
Data analytics is one of the most promising career fields right now, with the U.S. Bureau of Labor Statistics projecting a 20 percent growth through 2028– a rate that well outpaces average growth and many other fields. That may in part explain the soaring demand for online courses in data science through platforms like Dataquest and Udacity. But these preparation programs for the CAP and CBAP are especially helpful for experienced professionals.
Certified Analytics Professional (CAP) Certificate Prep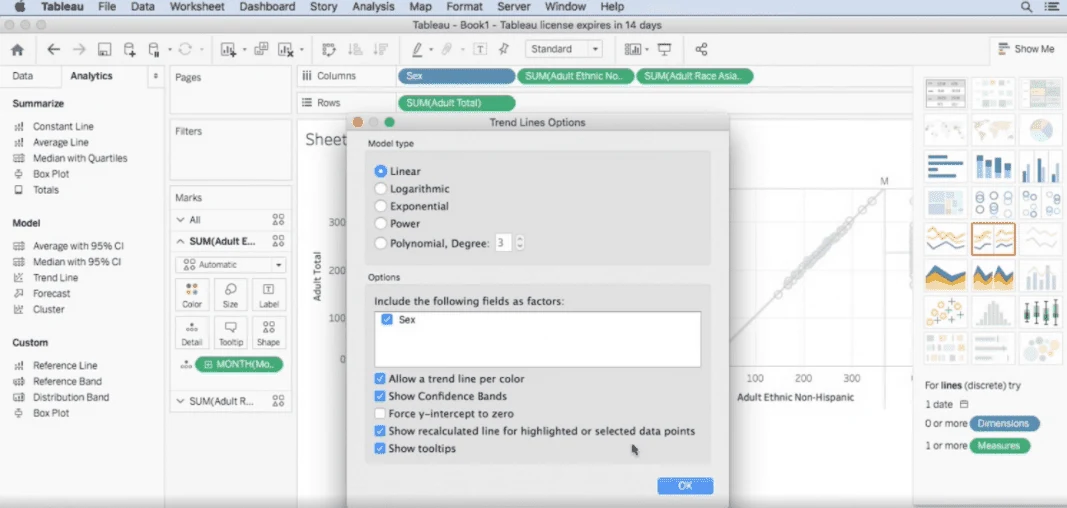 The CAP exam is a versatile certification that can be used in a variety of ways but typically requires that you have either a bachelor's degree and at least seven years of experience, or a master's degree and at least five years of experience. You do also have the option to take the associate level exam.
This learning path, broken down into two parts, covers all the information you'll need, inapproachable-sized lessons. Content covered includes business problem framing, analytics problem framing, data methodology, calibrating and evaluating model structures, and integrating and documenting. Enroll in Part One Here & Enroll in Part Two Here.
Studying for the Certified Business Analysis Professional (CBAP)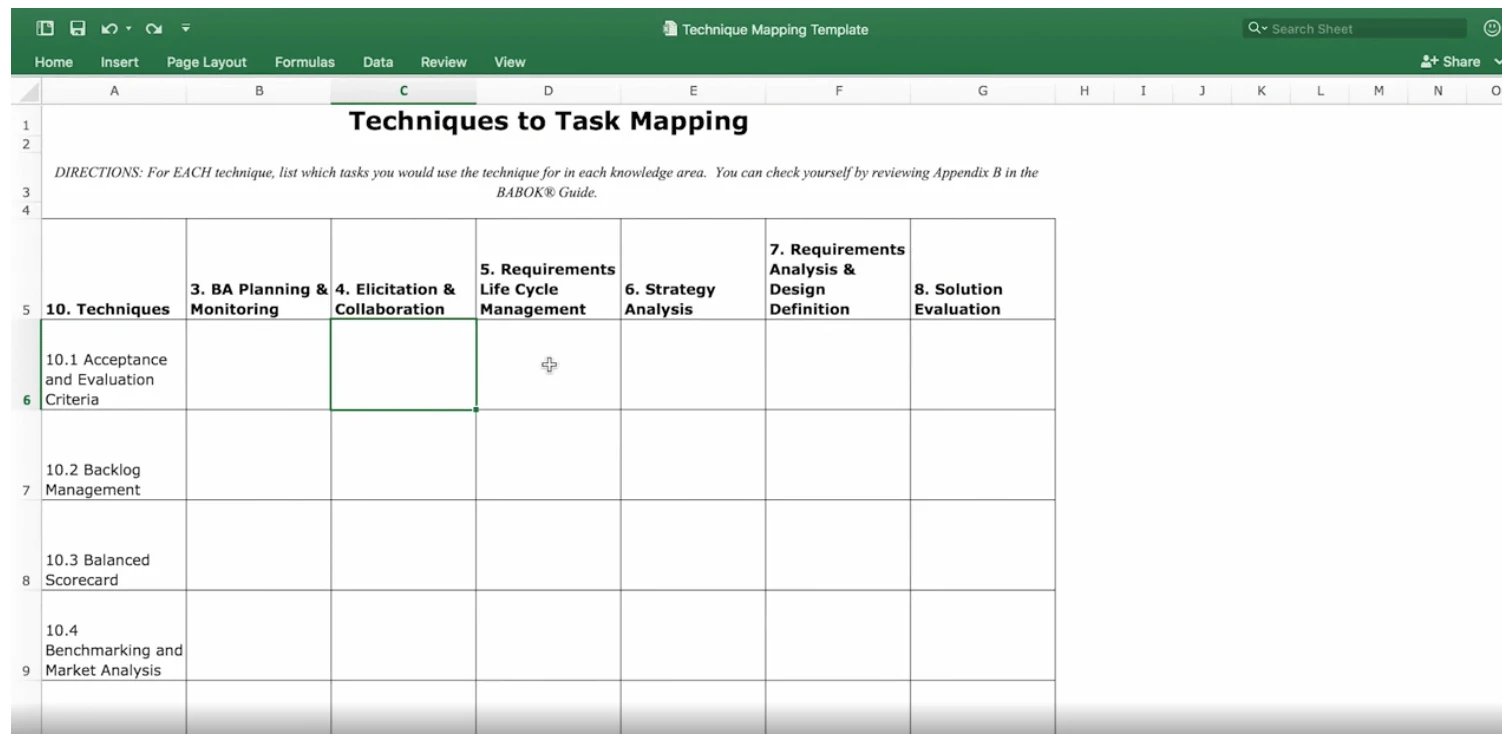 The CBAP is a certification that is highly respected within business and analytics professions but intended for those with a high level of industry experience.
While there isn't a specific degree requirement, you will need a minimum of 7,500 hours of experience within the past decade, as well as 900 hours of experience in four out of six designated areas. The exam itself is difficult and has an allotted time of three and a half hours to complete.
Luckily, this course is designed to prepare you for the challenging CBAP, with a review of the six critical content areas, vocabulary, practice worksheets, and more resources to perform your best. You'll be guided through key competencies, techniques, and tasks– but this course especially excels in covering tricks for how to approach different exam questions. Enroll Here.
Best Certification Prep for Software Developers and Game Designers
Unity is one of the most powerful and popular tools for those interested in software development and game design– from learning the fundamentals to mastering animation, these preparation courses can not only provide a professional edge but help you shore up your skills.
The Unity Certification Associate Exam is one of a few professional certifications offered by Unity and is a resume booster for entry-level game developers. You can explore all Unity professional certifications here.
Certificate Prep: Unity Fundamentals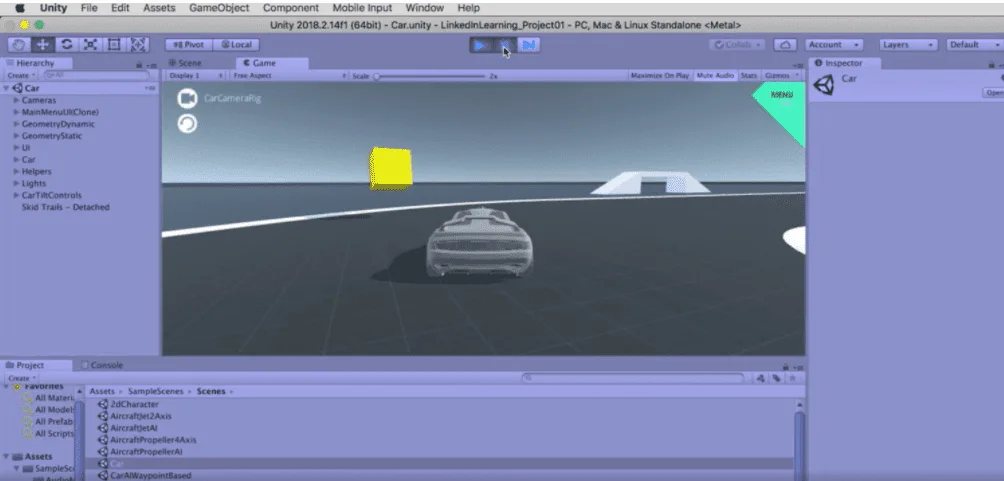 Prepare for the Unity Certification exam by covering all of the essentials for game design in this certification preparation course on LinkedIn Learning.
The concise course (just over two hours of content) manages to pack in detailed and nuanced information, covering creating new projects; working with meshes, texture, and audio; and optimizing and organizing projects to improve efficiency. I also appreciate that the course includes practice for exam questions and includes a complementary project, alongside four-chapter quizzes. Enroll Here.
Certificate Prep: Unity Animations and Cinematics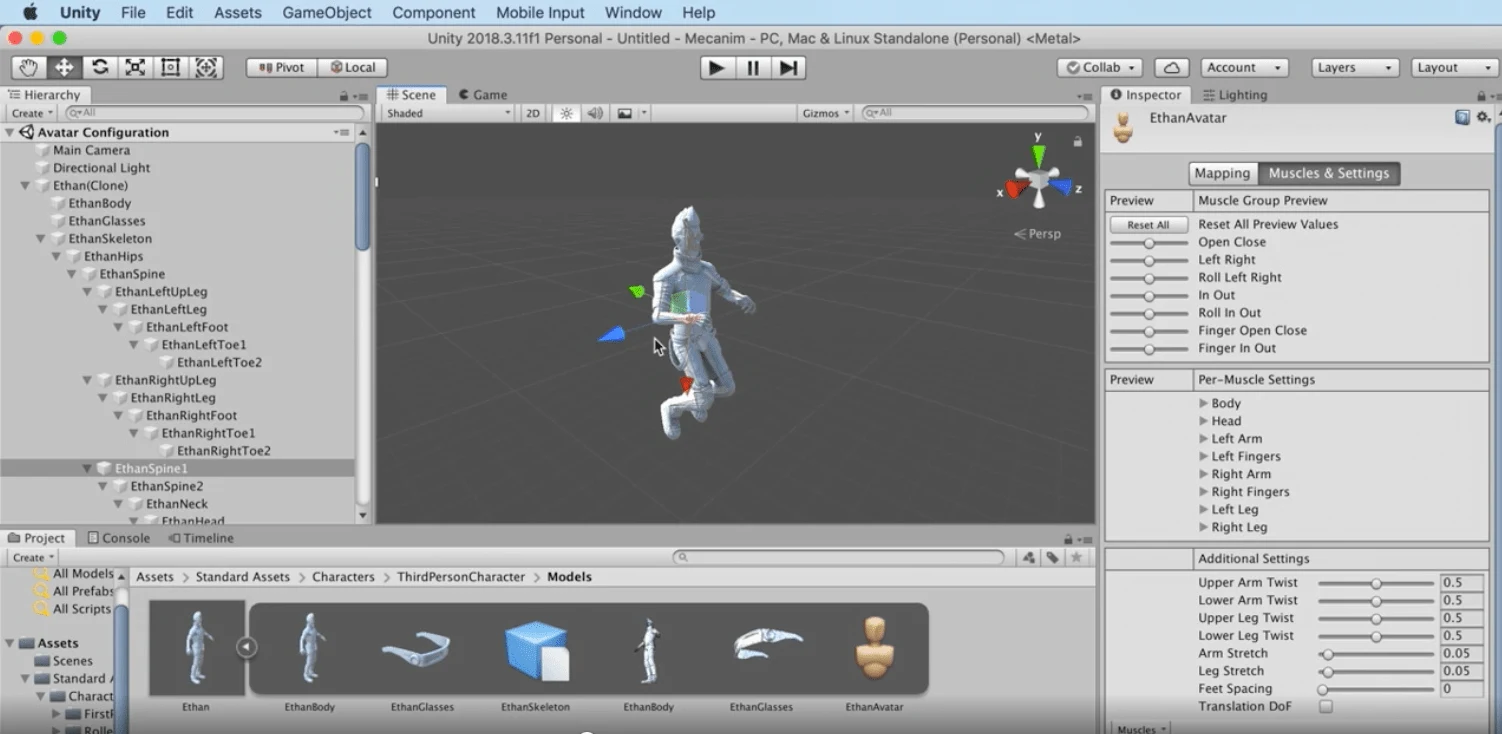 A targeted approach to preparing for the Unity exam, this course is a nice complement to Fundamentals and tackles animations and cinematics in Unity.
You'll work towards authentic animations for both characters and objects, learn about animation events, importing character models, and also about creating seamless sequences. The end goal, in addition to preparing for certification, is being able to establish multifaceted sequences. Enroll Here.
Certificate Prep: Unity Audio and Effects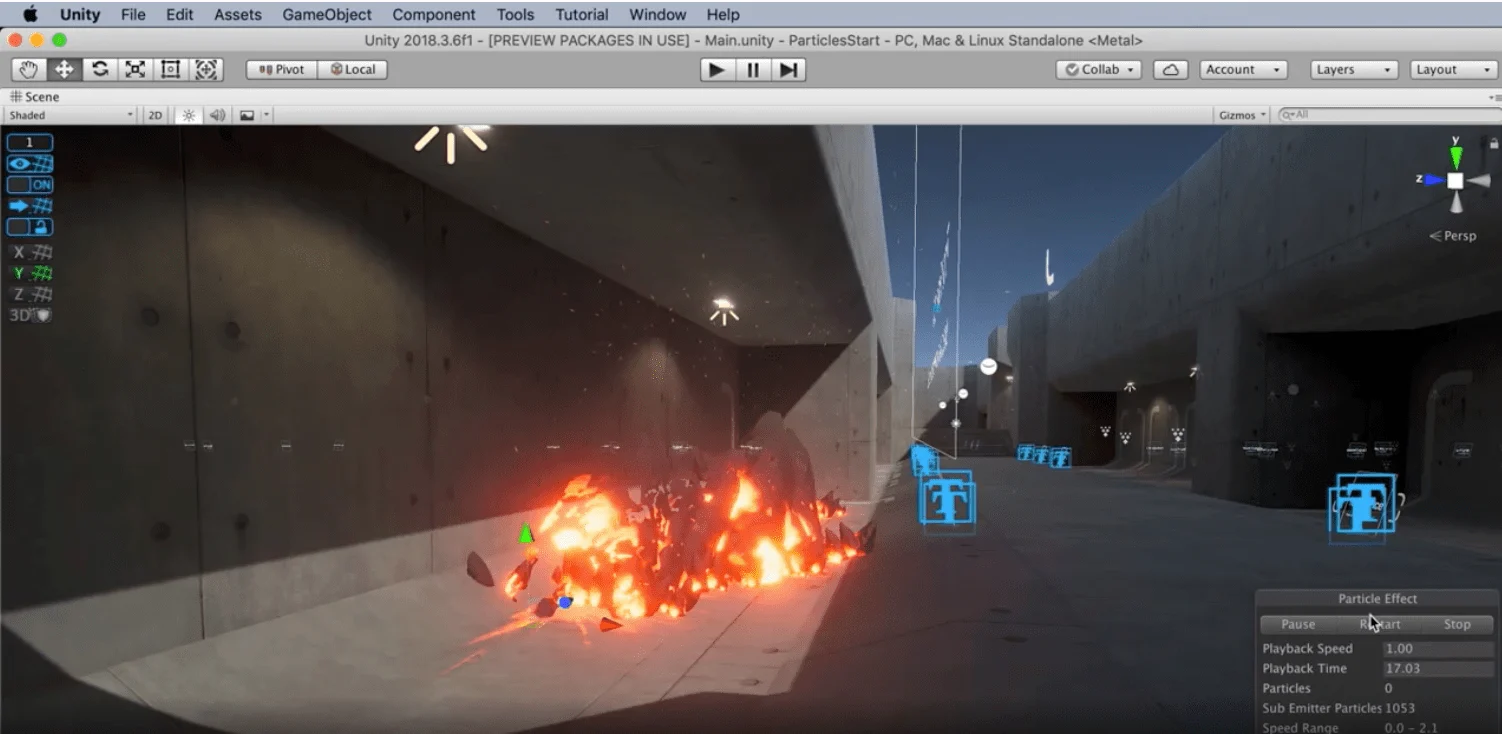 From importing audio files to working with 2D and 3D sound to tweaking global audio settings, this certification prep course targets the audio and particle system portion of the Unity Certified Associate exam. Particle systems, such as rain, fog, fire, and explosions are covered in detail, and you'll also learn how to create systems from the ground up. Enroll Here.
Honorable Mention: SAS Certified Specialist: Base Programming
SAS certification is especially helpful for data analysts, data scientists, and data warehouse professionals. The certification includes two exams: Visual Exploration and Big Data Preparation. You can see the learning path here.
Frequently Asked Questions
Question: Can you get certified through LinkedIn learning?
Answer: LinkedIn Learning offers both individual online courses and learning paths, as well as preparation for professional certifications. These courses are meant to test your knowledge, and often prepare exam and study tips. In a few cases, some of these courses also include a free or discounted exam, but most of them do not. All courses, regardless of the type, come with a downloadable certificate of completion, which is different from a professional certificate but does serve as proof of completion.
Question: Do recruiters look at LinkedIn skills?
Answer: LinkedIn Skills is an area within the LinkedIn networking site where you can list professional skills that may be helpful for your industry. You can include up to 50 skills and should think carefully about including in-demand skills for your field of expertise. In fact, LinkedIn has an algorithm that factors in these skills. The stronger skills and more skills you have, the more likely you are to show up in a search result for a potential recruiter.
Question: Can I put LinkedIn certification on my resume?
Answer: You may place online courses, including learning paths and certification test prep courses on your resume. Of course, keep in mind that these will not be weighted the same way as degrees or professional certifications, but they can add to your experience and be useful to help boost your resume, as well as complement other experience and expertise you have.
Best LinkedIn Learning Certificates: Final Thoughts
LinkedIn Learning offers impressive and well-designed preparatory courses for industry-recognized, professional certifications. While I mentioned my top picks for some of the best options, you can browse the entire catalog here.
Check out more Linkedin Courses for: