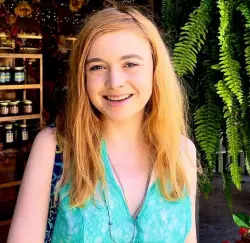 Latest posts by Erin Jamieson
(see all)
When I was studying for the SAT, I relied on hard copy books for prep. Things changed a lot as I studied for the GRE- and now, students have more options than ever. Even the opportunities for online learning for adults have exploded, with open source learning platforms like edX paving the way for affordable courses in fields like data analysis.
I'm interested in how these platforms improve accessibility and teach must-have skills- from test prep for the college board to learning coding on your own. Are they affordable? And are they as good of a learning experience as they promise?
Today I'll review two popular open-source learning platforms- edX and Khan Academy. See as they go head to head to find out the answers to which of these, if either, is the better platform. The answer is an interesting one, whether you're a high school student, parent, professional or graduate student.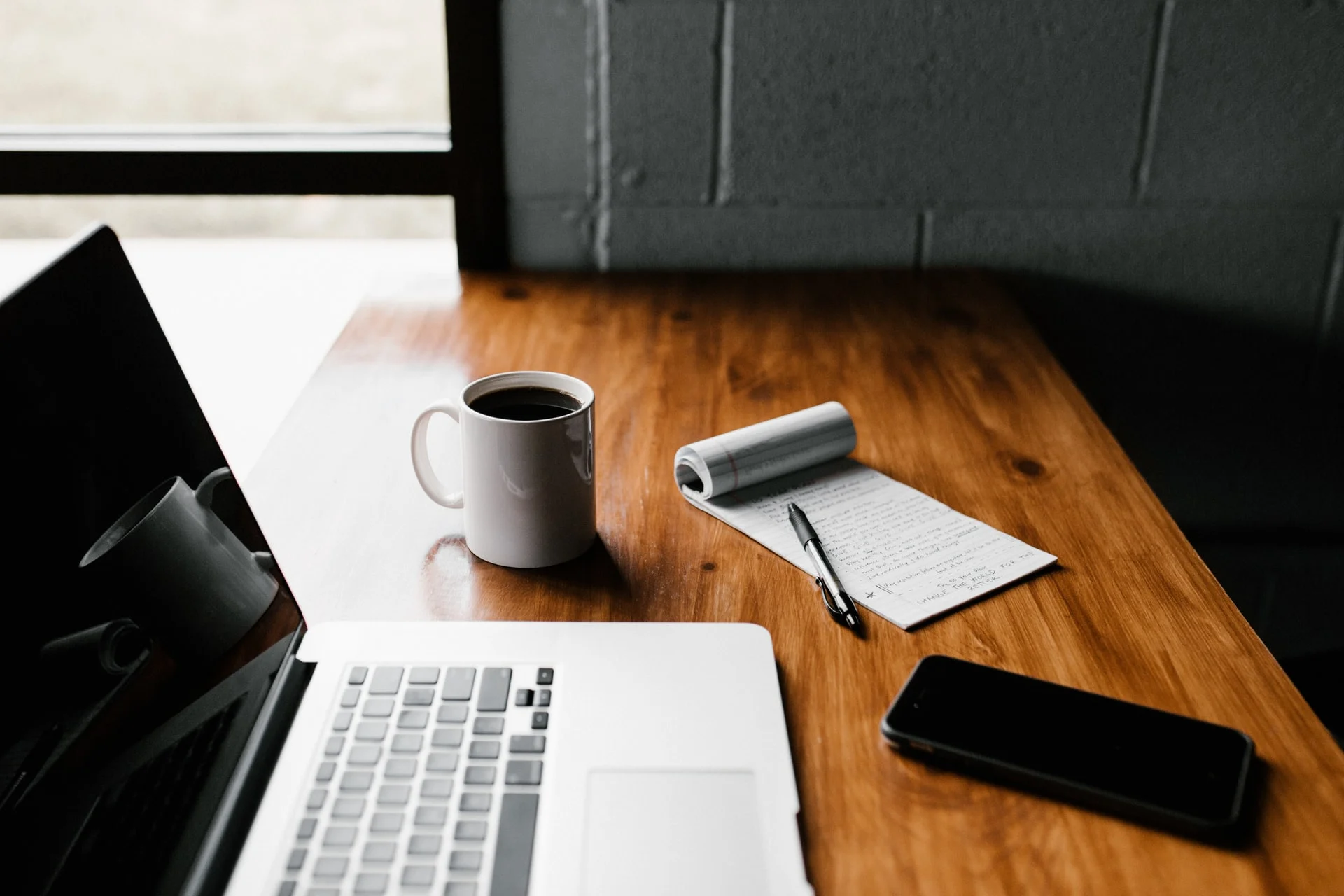 Bottom Line Up Front Summary: While both edX and Khan Academy are open source learning platforms, they're substantially different. Khan Academy is focused on providing learning resources for elementary to high school students, as well as test prep for College Board examinations. edX, on the other hand, has courses for in-demand fields, an array of subjects, and some graduate-level coursework too.
In my analysis, I concluded that it isn't about edX or Khan Academy being better. They're both pretty solid learning platforms- but for very different purposes and people. If you want college board test prep or courses for K-12 materials, choose Khan Academy. If you're looking for in-demand skills courses for professionals, college students, and grade students, edX is the better choice.
Both platforms offer options for flexible and low-cost learning, and supplementary materials, and can be used to complement other education options.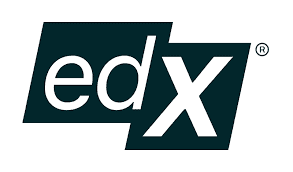 Get critical career skills | Edx
Executive Education courses from top universities offer the skills you need to pivot and expand your career.
Find your course
We earn a commission if you click this link and make a purchase at no additional cost to you.
Main Differences edX vs Khan Academy
edX

has free courses and paid courses, whereas

Khan Academy

runs off of donations

edX

offers courses for professional, high school students, college students, and graduate students, whereas

Khan Academy

offers courses for K-12 and College Board test prep

edX

excels with in-demand skills, whereas

Khan Academy

offers ways to prep for, and supplement K-12 learning
Is edX or Khan Academy Better? My Review
Here's my review of edX vs Khan Academy. While both offer self-paced, online learning, the differences are telling- and mean a lot to you as a student.
Company Background
Learning can be transformative. And who learn from can make a difference. While a company's history certainly can't tell you everything, I do think that something about who the platform is intended for, the thought process behind course content, and some idea of what you can expect. edX and Khan Academy have unique histories and mission statements that differ.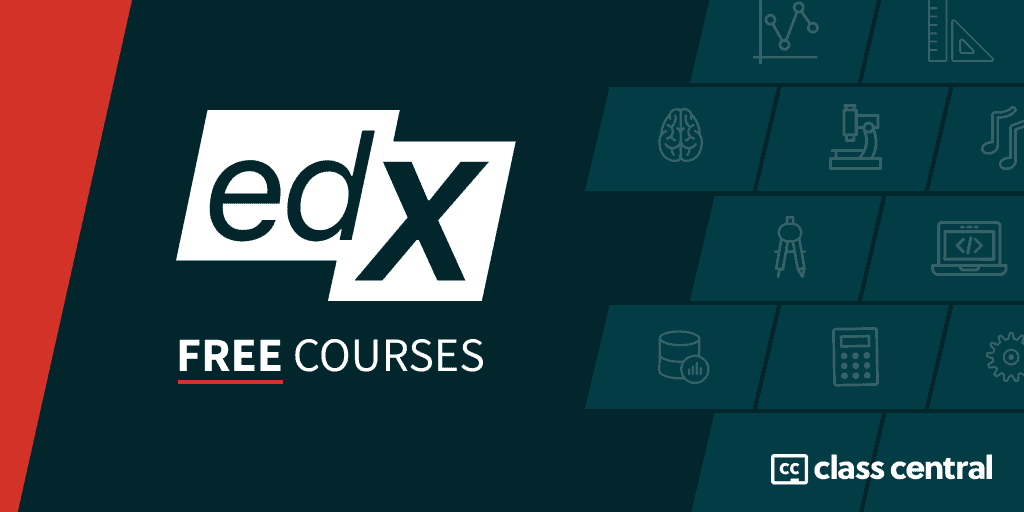 edX is associated with both Harvard and MIT. Not only does it partner with these institutions and more, but it was originally founded by professors from both institutions. While edX started off offering electronics courses, in a few swift years (from 2012 to 2015) they began offering more and more courses, expanding into humanities, business, and more. The most recent changes came with edX's acquisition by 2U Inc, an online learning management company.
Their company mission is to increase "high-quality education" access for students everywhere.
Check out how edX compares to other competitors:
Khan Academy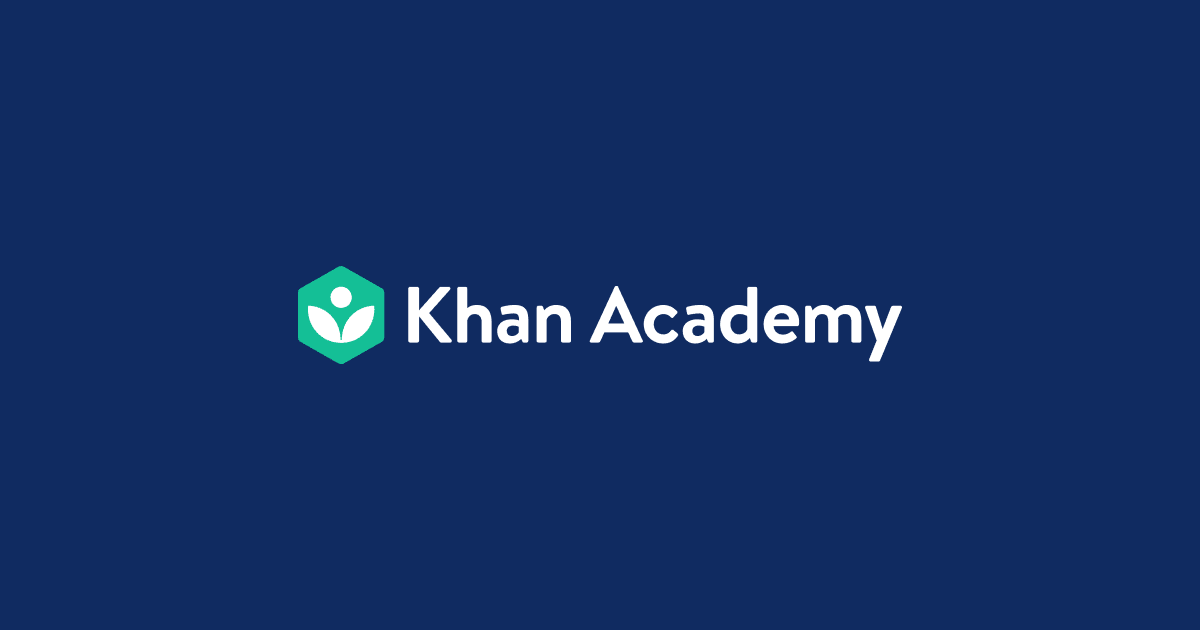 Khan Academy is 4 years older than edX (founded in 2008) and was founded as an independent non-profit organization. While it doesn't have roots in higher education, Khan Academy does have an interesting history, thriving off of donations to keep its resources open and free. Within a decade, this learning platform passed over 70 million students.
Their mission is nearly identical to edx: to provide affordable educational materials to anyone. It's just that the ages targeted are quite different than edX.
Winner: Draw
Both Khan Academy and edX have been around for a while, and their emphasis is on providing affordable and open-source educational tools.
Course Options
The type of courses edX vs Khan Academy offers is where things start to get pretty interesting. From professionals to high school students to college students, you're going to find some rather different options for how you learn, depending on the platform.
edX

What stands out about edX is how many different types of courses you can choose from. Those include everything from open source free courses to full online master's degrees. What's great about this is that there's a range of choices depending on your needs and how much time or money you want to commit:
| | |
| --- | --- |
| edX Course Type | What It Is |
| Single Courses (Free) | Free courses you can take alone, any time |
| Single Courses (Verified) | These are the same as free courses- but you pay a fee for homework, quizzes, a certificate of completion, and other features |
| Professional "Certificates" | These are the same are other verified courses, but bundled together in a learning sequence |
| Bootcamps | These are focused on in-demand skills and are most useful for corporate training |
| Micro Master's | These are graduate-level course sequences that may or may not transfer for credit (usually limited) and involve more in-depth concepts |
| Online Master's | Pretty new to edX, there are a few options for full online master's programs through accredited, non-profit universities |
**courses are mostly self-paced, with some instructor-paced options
Continue reading the following guides if you're looking for the:
Khan Academy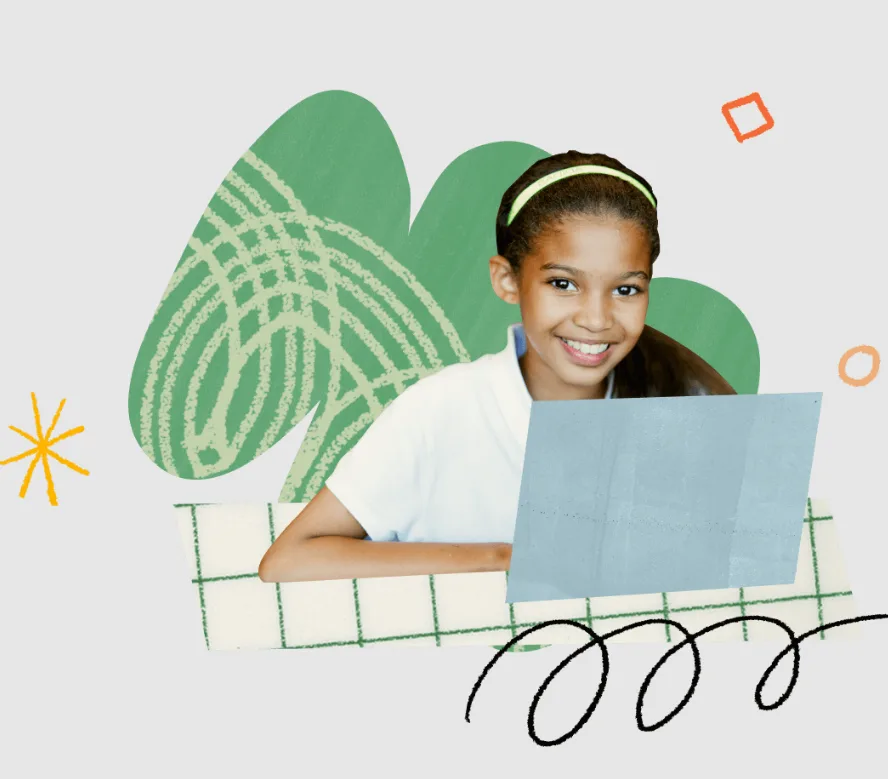 Khan Academy offers individual courses that tackle several topics or subject areas, all of which are self-paced and intended to meet the needs of that learner. Courses are arranged by grade level/ age of student, and subject. There are also test prep courses and life skills for general learners. But all in all, the courses here are single enrollment, intended for a specific focus, and a much younger audience.
Winner: Draw
Technically, edX has the edge because it offers a wider variety of course types. But both platforms do a great job of offering options to meet the needs of their intended students.
Pricing
The initial cost of a course isn't how I try to evaluate the overall value. But the cost is very important nonetheless. After all, one of the main appeals of open source, online learning- aside from the lack of prerequisites- is shaving down costs. I was interested in how edX would compare to Khan Academy- and while both offer affordable options, there are still some key differences.
edX
I love that edX has many free course offerings- but the downside is that you have to pay for a verified course if you want the full experience (certificate of completion, homework, and more). While the verified courses can get expensive, some options- like the micro mater's program- can get pretty expensive:
Verified Courses run a few hundred dollars ($100 to $250 on average)

Professional Course Bundles are priced similarly, running from $100 to $400

Micro Master's Courses cost $400 (low) to $1,500 ((high)
Khan Academy
Khan Academy runs off of donations- one of the few learning platforms to do so. Most courses do request you pay something, but what's unique is that you have control over how much you donate. Your choices are:
Monthly Donations ($12, $20, $30, $40, $50, Amount of Your Choice)

One Time Donations ($25, $55, $75, $100, $150, Amount of Your Choice)
Winner: Khan Academy
Since you have control over what you pay, Khan Academy gets the win. That said, edX does have a great selection of free courses (but I think that you're going to have a better, more immersive experience with paid options).
Course Subjects
In-demand courses like data science might be sought after by professionals- but when it comes to younger students, you're going to prioritize a range of subjects. This is where Khan Academy and edX are clearly for different audiences.
edX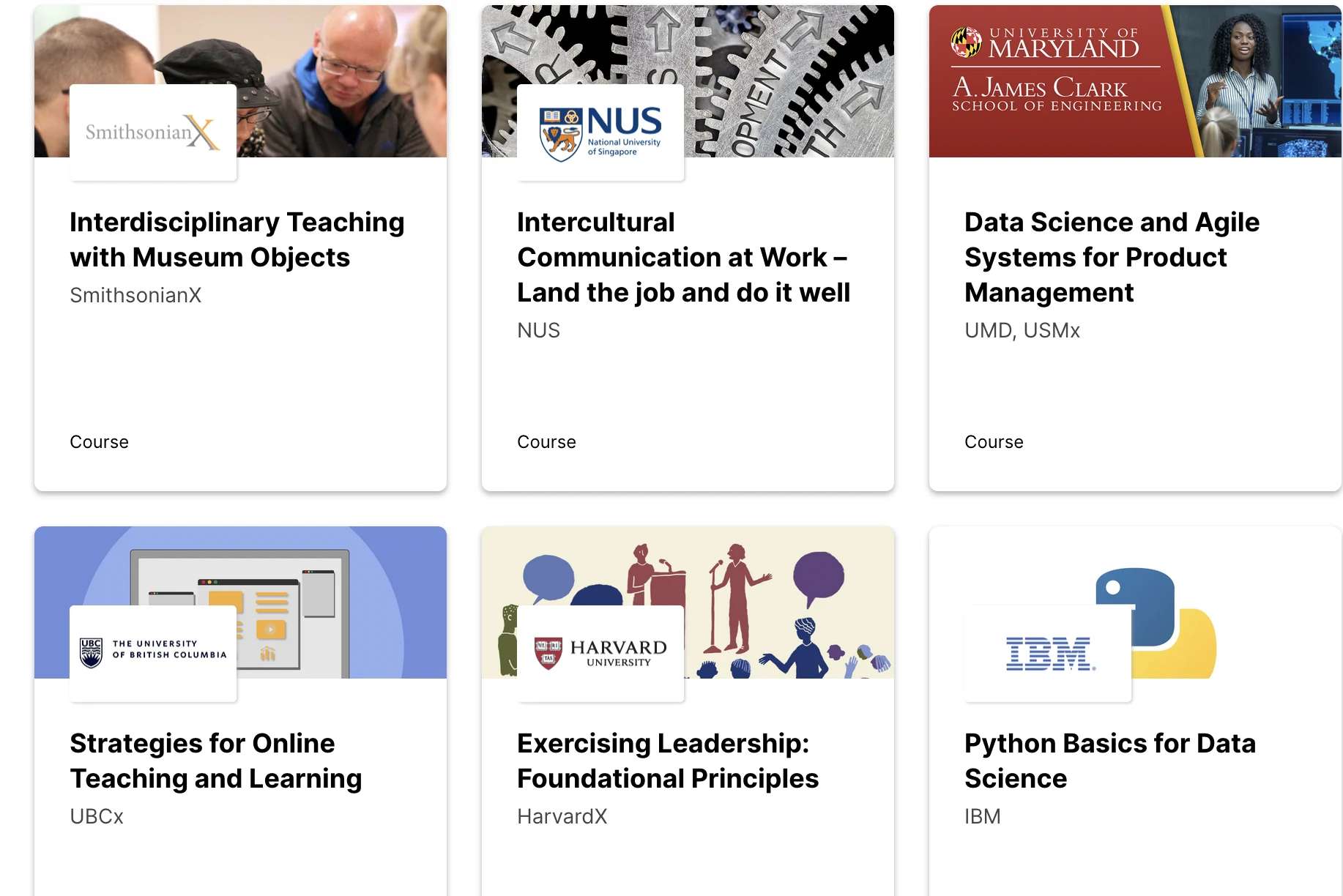 edX covers a lot of STEM fields, but plenty of humanity courses as well- and even multiple languages. For a platform that started in electronics, the options are pretty wide. Take a look at the main subjects covered:
Art and architecture, biology, business management, chemistry, communication, computer science, data analytics/ statistics, design, economics & finance, education & teacher training, electronics, energy & earth sciences, engineering, environmental sciences, ethics, food and nutrition, health & safety, history, humanities, language, law, literature, math, medicine, music, philanthropy, philosophy/ ethics, physics, science, and social sciences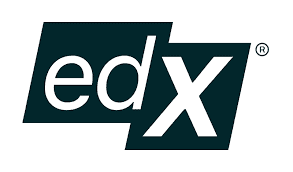 Get critical career skills | Edx
Executive Education courses from top universities offer the skills you need to pivot and expand your career.
Find your course
We earn a commission if you click this link and make a purchase at no additional cost to you.
Khan Academy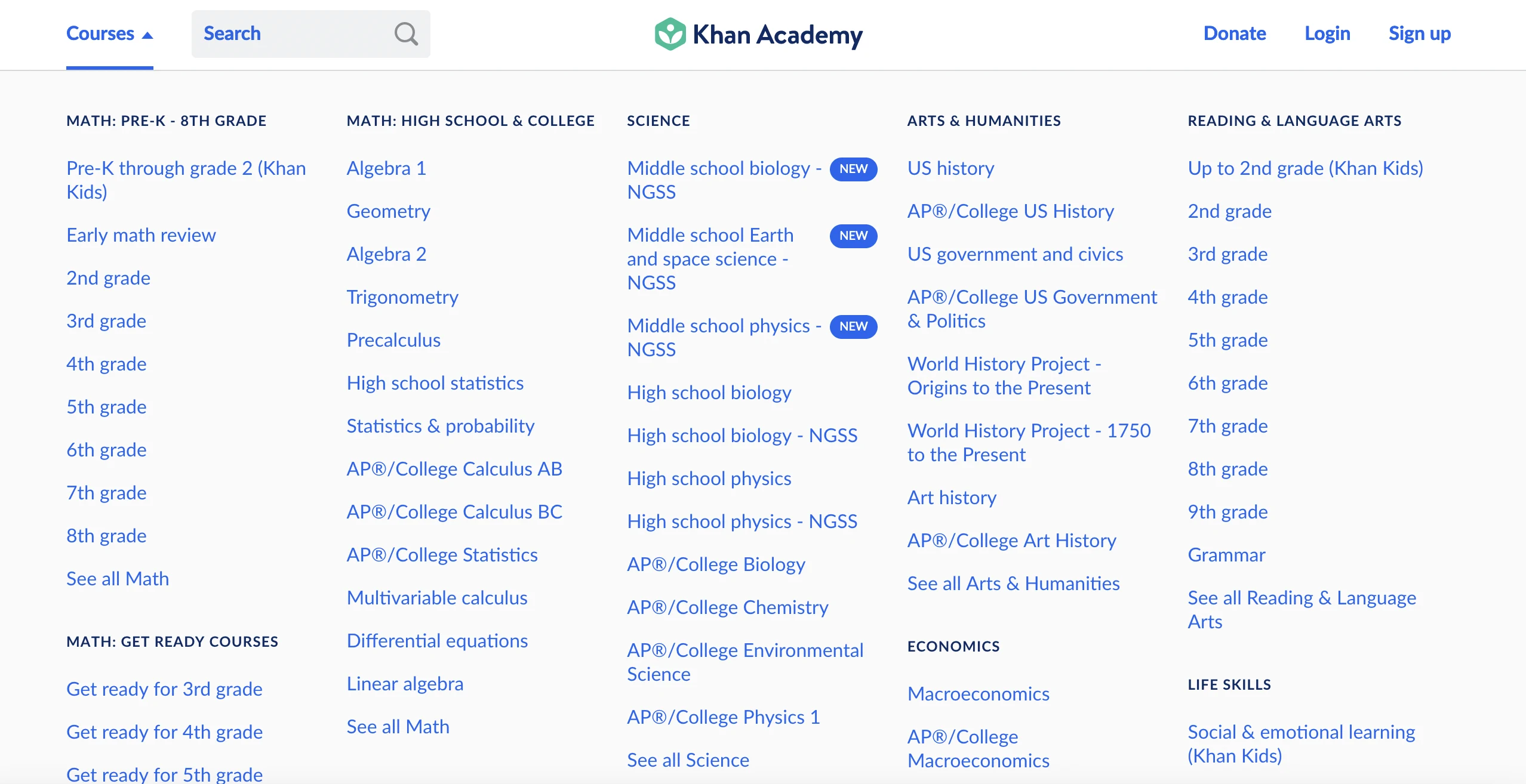 Khan Academy's course offerings are drastically different, divided into the following categories, with AP prep options:
PreK- 8th Grade Math (one per grade)

College and High School Math

Algebra, geometry, trigonometry, precalculus, calculus, statistics, multi-variable calculus, differential equations, linear algebra)

Science Courses

(middle school and high school- biology, earth science, physics, biology, chemistry, environmental science)

Reading & Language Arts

Arts & Humanities

US history, government, civics, World history from 1750 to present, art history

Computing

Economics

Macroeconomics, microeconomics

Life Skills

Test Prep

SAT, LSAT, Praxis Core, MCAT
Winner: Draw
Once again, it's a matter of what you're looking for and need. edX shines with its broad range of subjects and in-demand skills- but what's offered at Khan Academy fits younger students' needs.
How You'll Learn
Seeing as how Khan Academy and edX target different audiences, I wanted to consider how well their approach to learning is catered to those audiences. In other words: there isn't one right or wrong way to approach learning, but it should keep the audience and content in mind and offer ways to meet different learning styles.
edX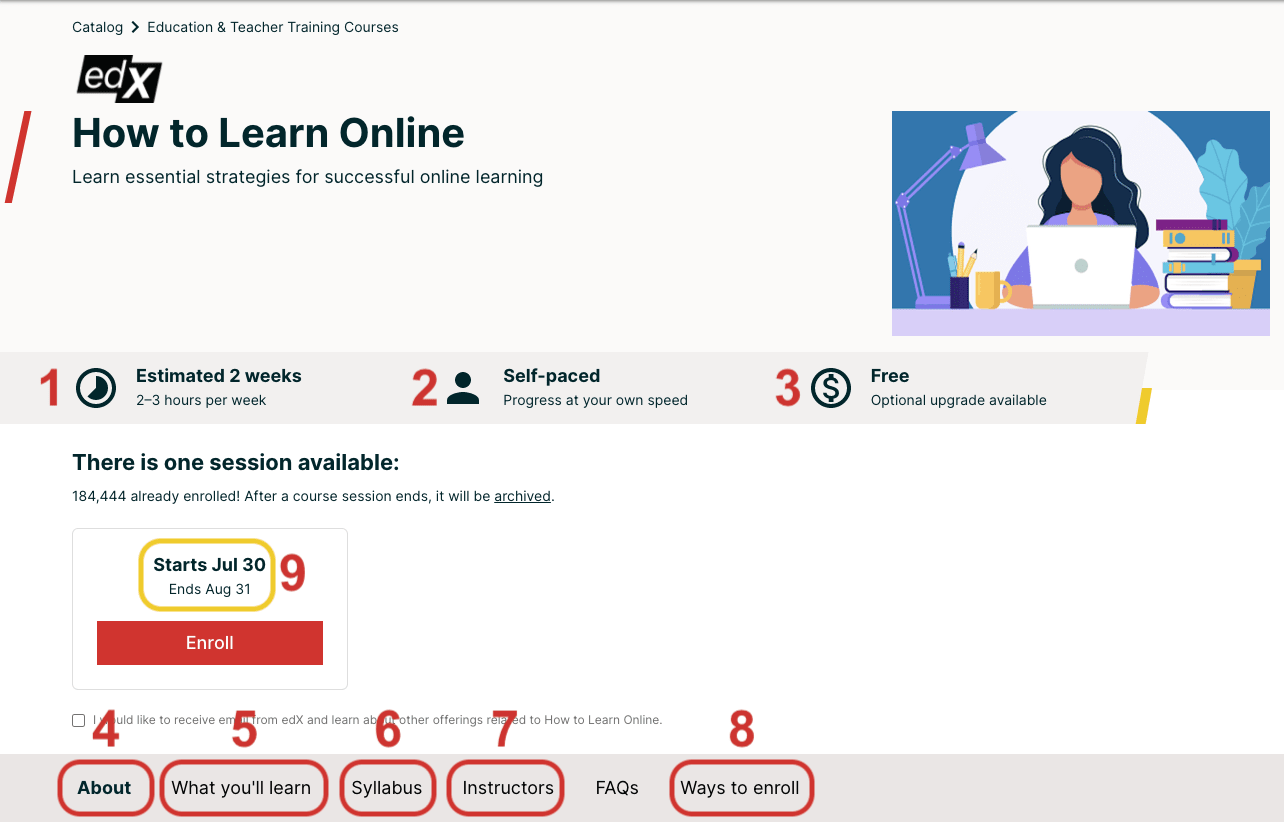 You need to be a self-motivated student to learn with edX. That's because you'll mostly be learning through self-paced video lectures. If you upgrade to verified courses, you'll get quizzes and homework to get a more immersive learning experience- and some courses also offer forums or even projects. What is good is that the courses are designed by competent and thoughtful teachers who bring knowledge and insight into what they teach,
Khan Academy
Khan Academy has a mix of self-paced learning and helpful sources. Most of your courses will be delivered through video lectures, but there are also practice questions and a learning dashboard that helps you understand what you're learning well (and identify some weaker areas).
Winner: Draw
Both Khan Academy and edX require some self-discipline and pacing. But while both offer flexible, self-paced learning, I like the extra resources added to make learning a little more immersive. For edX, that applies to verified and other paid courses. Nonetheless, practice questions, forums, and learning dashboards are helpful.
Refunds
One of the hardest parts of committing to any learning platform is? Knowing that sometimes opportunities don't quite work out. That's why I compared the refund and cancellation policies for Khan Academy vs edX. Here's what you need to know about the key differences between the two learning platforms.
edX
One part of edX's refund policy is generous- the other less so. For verified courses, you get 14 days, assuming you haven't completed the course. But for the micro master's program, you get a mere 2 days. That seems like a short amount of time for something that's a larger financial investment.
Khan Academy
Because it's donation based, there aren't technical refunds. To cancel a monthly plan, you have to log into your account or contact customer service.
Winner: Draw
Refunds don't make sense for Khan Academy's model. edX has a great 14-day refund policy- I'd just like to see the refund policy for the Micro Master's become a bit more forgiving.
Overall Student Experience
Finally, it was time to see what the average student experienced. Sorting through filed complaints, public real reviews, and more, I got a pretty good impression of how others felt about their experiences with Khan Academy and edX. Some of these insights were quite revealing.
edX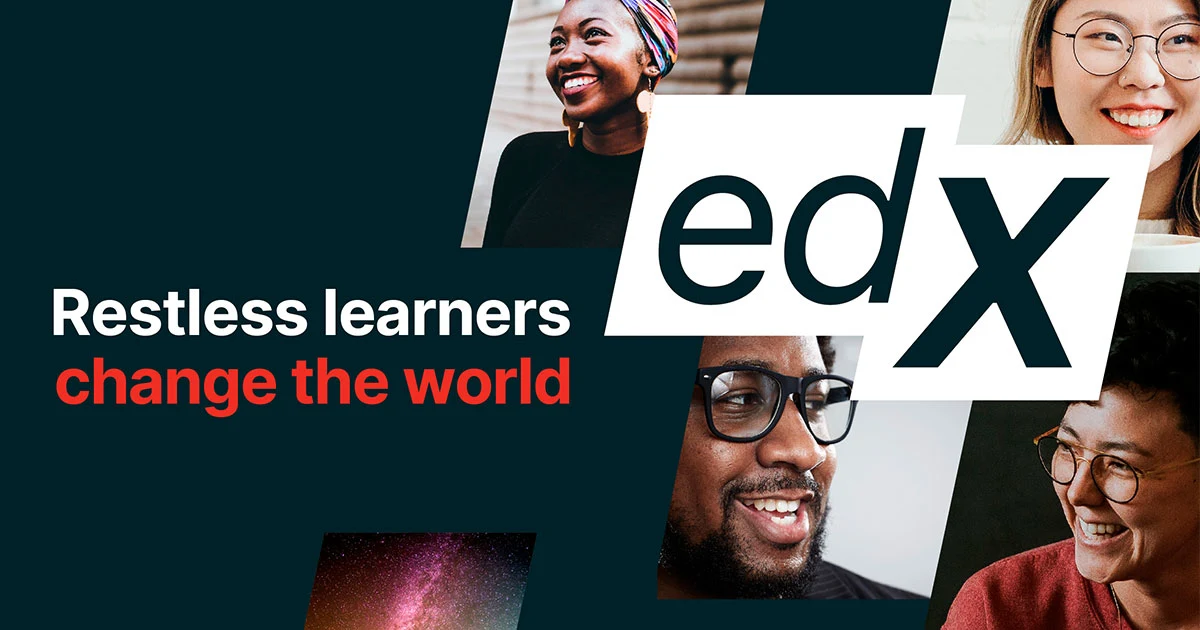 edX doesn't please every student, but the good news is that more students are satisfied with their experience than dissatisfied. The platform carries a 3.6 out of 5-star rating according to over 1,200 reviews on TrustPilot. Over 80 percent of students gave it good or excellent ratings, while about 7 percent reported a bad experience.
Digging deeper into what students thought, many enjoyed the course content, found the platform easy to use, and enjoyed it over some other MOOC they'd tried. On the downside, it sounds like edX could improve the accessibility of some of its courses and many felt the micro master's programs were expensive for the content you got.
Khan Academy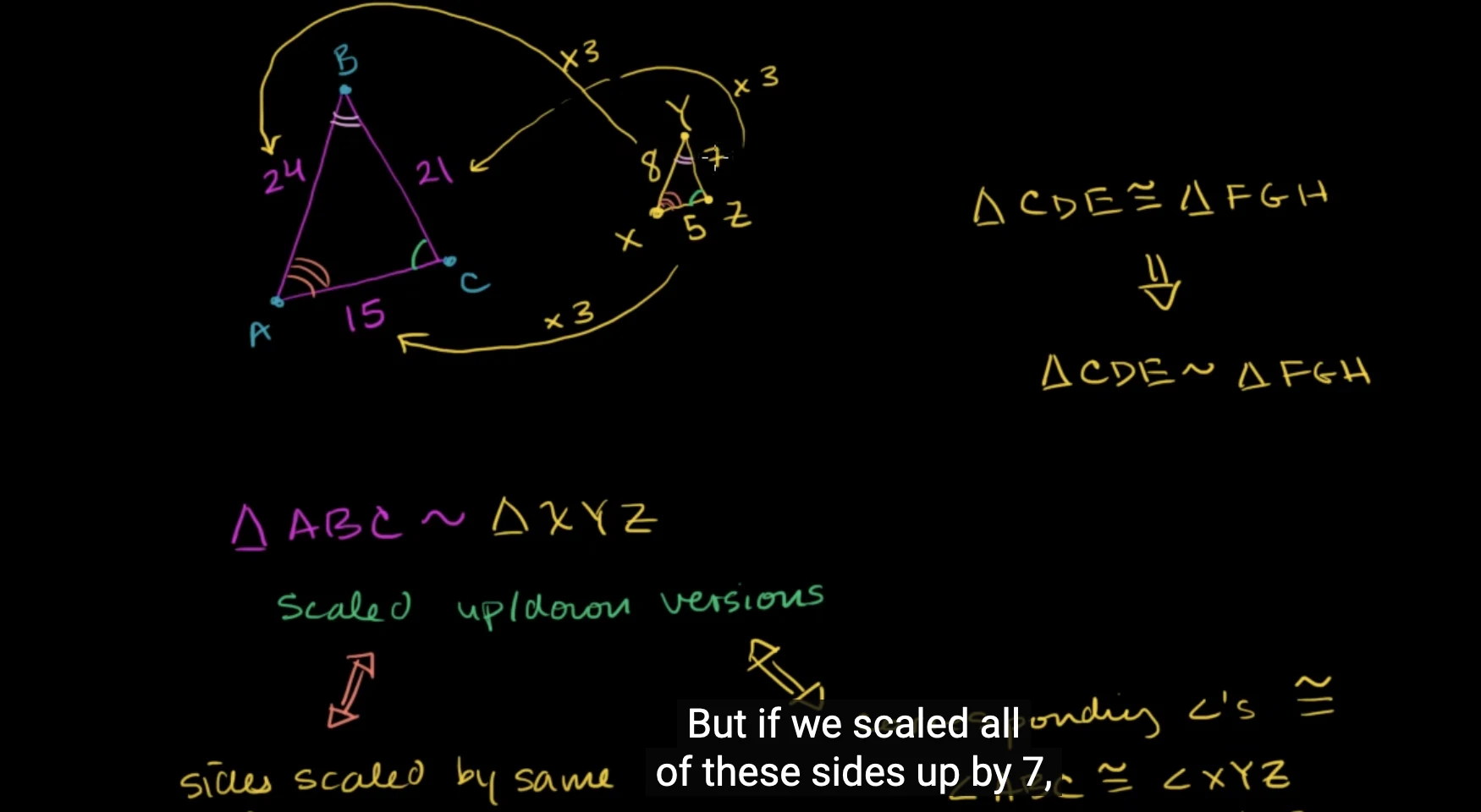 Khan Academy has an even higher rate of customer satisfaction on Trustpilot, with an average of just over 4 out of 5 stars. That breaks down to just 4 percent reporting a bad experience, and over 90 percent of students reporting a good or great experience.
Most users felt it was an excellent resource for kids and parents and others were grateful for having an affordable way to learn. Some did mention that the resources alone may not be enough for advanced courses or test prep- but should be used as a complement to other materials.
Winner: Khan Academy (Barely)
I have to give a slight edge to Khan Academy because it has fewer complaints and a slightly higher level of satisfaction. That said, it's not an even comparison because Khan Academy is run by donations, and going to naturally fall into fewer complaints.
Both platforms could continue to find ways to make learning accessible for all (disabilities included) and innovate to add a few more immersive learning experiences.
Frequently Asked Questions
Question: Are Khan Academy courses accredited?
Answer: Khan Academy courses are not accredited and don't count towards a degree program. Instead, Khan Academy should be seen as an open source, learning platform where you can bolster your skills and study for examinations. Khan Academy doesn't replace formal education or degrees.
Think of it as a tool to explore content and prepare for future education and courses. They do offer teacher training certifications of completion, but their site clearly states these are not equivalent to professional certifications and degrees.
Question: Is Khan Academy enough for college?
Answer: Khan Academy is widely used to prepare students for college examinations, but it does not guarantee that you'll be accepted into a school. Just like any test prep or open learning platform, Khan Academy is best when used to help you study. Some students will thrive off the online model, while others may need a more intensive and personalized experience, such as in-person tutoring.
Question: Why is Khan Academy so popular?
Answer: Khan Academy is popular mostly for its test preparation courses and services. The cost and convenience of learning online are really attractive to busy students. It's also been a known name for its physical books and other offerings. In short, Khan Academy is popular because it offers an alternative to expensive traditional tutoring and is a way to learn no matter where you are. They've also kept up with the times, providing resources like app learning and more interactive resources.
Question: Are edX courses free?
Answer: edX offers many free courses, but it's not as simple as that. Every course may be taken for free, or for a fee. That fee gives you supplementary homework assignments and quizzes, as well as a certification of completion. Professional course sequences cost money, as do the Micro Bachelor's, Micro Master's, and online master's programs. Every course has its unique fees- unlike many online learning programs, you don't pay a monthly fee, but per course.
Final Decision: Khan Academy for K-12; edX for Professionals, Older Students
Both Khan Academy and edX are solid online learning platforms. The biggest decision is who you are as a student. Khan Academy is a good option for K-12 students, while edX is a good resource for those seeking continuing educational courses.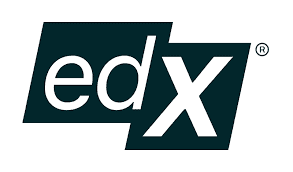 Get critical career skills | Edx
Executive Education courses from top universities offer the skills you need to pivot and expand your career.
Find your course
We earn a commission if you click this link and make a purchase at no additional cost to you.
Final Recommendations
Not sure that edx or Khan Academy is the best option for you? The great news is that I have a few recommendations, depending on what you're looking for.