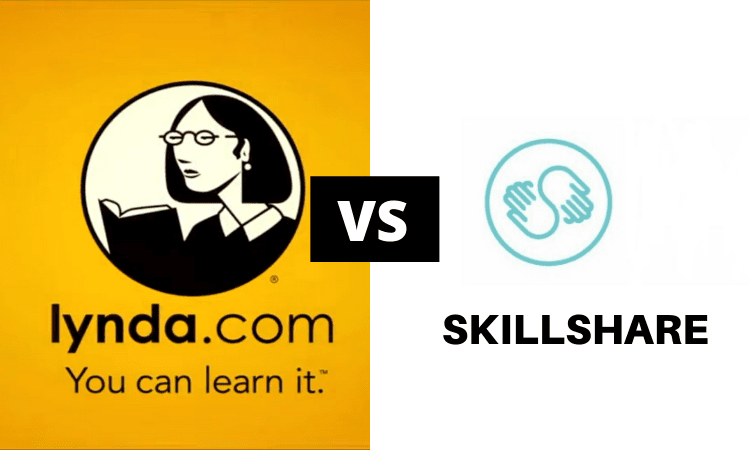 In our post, we will be comparing Skillshare vs Lynda learning platforms' top features. Find out which is a better learning platform for you.
For Americans, it's clear that student loan debt is a burden, with the average student carrying over thirty thousand dollars in student loans. Even worse, some students find themselves with a degree but still jobless–so now, increasingly, more consumers are reaching for e-learning platforms like Skillshare and Lynda.
Main Differences Between Skillshare vs Lynda
The main differences between Skillshare vs Lynda are:
Skillshare offers projects after course completion, whereas Lynda offers a certificate
Skillshare more heavily targets personal enrichment, whereas Lynda markets more towards professional goals
Skillshare focuses more on creative and fine arts, whereas Lynda is more focused on business, web, and software field
Skillshare offers more affordable plans, whereas Lynda is more expensive
Yahoo Finance recently touted e-learning platforms like Skillshare and Lynda as ways to applicants to get a boost while looking for jobs. Shoring up skills, adding a unique skillset, and specifically taking courses for in-demand skills were all listed as reasons to enroll.
Of course, it's important to understand that Skillshare and Lynda do not guarantee success in the job market, nor can they take on the equivalent of a degree. In this article, we'll see how Skillshare vs Lynda stacked up compared and which platform is the better bet for you.
Skillshare vs Lynda Compared: Which learning platform is right for you?
Let's see how Skillshare vs Lynda, compared, shapes out. We'll be looking at details essential to a positive e learning experience, digging into content offered, and warning you about any cause for concern when it comes to customer feedback, policies, and fees.
What is the main basis for the platform?
Both Skillshare and Lynda are e-learning platforms that provide self-paced, non-credit courses. They have some differences, however, when it comes to the general focus for marketing purposes:
Skillshare: Skillshare claims that its platform is for 'creativity and discovery' and also as a source for personal or professional growth. Learning, application, and creation are at the center of the platform, where students can take courses to pursue their interests. In many ways, Skillshare seems to place most emphasis on creative disciplines and the ability to expand one's skill set and interests on a more personal level.
Lynda: Lynda immediately focuses on its collaboration with Linked In Learning, which is where you can now access courses. Beyond that, Lynda focuses on more business, IT and tech-based fields. Their mission statement centers around "professional, personal and creative" objectives. Software development, design and IT are billed more so for professional goals; they also tout professional organizations that use Lynda.
Analysis: Lynda markets more towards professional goals, whereas Skillshare more heavily targets personal enrichment. Even before digging into the course catalog, the rhetoric is noticeably different between Skillshare vs Lynda. Skillshare seems more targeted towards the general public, while Lynda places an emphasis on connections within a professional, business, and IT.
How does pricing compare for Skillshare vs Lynda?

Pricing and plans are naturally one of the first things you want to evaluate when comparing two e-learning platforms. When it comes to Skillshare vs Lynda, both have a few options.
Skillshare
Skillshare offers both a free and premium plan. The free plan simply requires you to sign up with an email address, but you only have access to a limited number of courses and resources.
Basic Access is free of charge and provides access to around two thousand courses. You'll also be able to download through apps for Android and IOS and participate in project and discussion forums. The free version does run with adds, and doesn't offer any offline learning.
Premium Membership costs fifteen dollars per month, or around eight dollars is you sign up for a one-year membership. With premium access, you'll be able to peruse over 26,000 courses, learn offline, and without any ads. In addition, unlike basic access, you'll get access to teachers and occasional bonuses. They also offer a two-month free trial.
Lynda
Lynda offers a monthly and annual plan, neither of which are free. The only case you would be able to learn with Lynda "for free" would be if your local library signed up for a subscription; a number have, but you would have to check with your own library's home page.
Monthly plans cost thirty dollars per month, while Annual plans cost twenty dollars per month. Unlike with Skillshare, you get the same features with both, as well as a month free trial. Features include access to 15,000 courses; apps; offline learning; practice quizzes; and Linked In Premium membership features.
Analysis: Lynda is more expensive, but the plans are hard to compare. It's hard to immediately compare the two companies in terms of pricing. Skillshare does offer a free version, which, if you don't mind ads and needing to be online, could be a nice solution to someone on a budget, should you find courses that strike your interests. That said, many might find that the premium membership might be needed. Lynda's pricing is substantially higher in some ways, but also seems to offer a few features Skillshare doesn't.
What courses does Skillshare vs Lynda offer?
Both, of course, offer a myriad of courses in relatively large quantities, but the focus of those courses does have some variation.
Skillshare
Skillshare, with over 26,000 courses, offers more than you could ever possibly cover. Courses are covered in three main categories: Create, Build and Thrive. You can also browse recommended courses, which are based upon your personal preferences after you create an account.
Create These courses, as the name implies, focus on more creative skill sets. The main categories include web design; animation; creative writing; film and video; art; graphic design; illustration; music; photography, and UI Design.
Build focuses on business-based courses, including business analytics; finance and entrepreneurship; leadership and management; and marketing.
Thrive is the smallest category of courses available. These courses include lifestyle and productivity.
Lynda
Lynda offers a total of a bit over 15,000 courses across categories in five main categories, which include: Software Development (600+ courses); Design (700+ courses); Business (1,200+ courses); Web Development (700+ courses) and Photography (700+ courses)
Analysis: Skillshare focuses more on creative and fine arts, but offers a variety. Lynda is more focused on business, web, and software fields. In terms of courses offered, you can find a variety with both platforms, but Lynda and Skillshare seem true to their mission statement. If you're looking for more creative courses, Skillshare will offer more, while Lynda will focus more heavily on business and design.
What features do courses offer for Skillshare compared to Lynda?

Beyond the basic list of courses, it's essential to see exactly what learning will look like on any e-learning platform you enroll in as a student.
Skillshare courses are all entirely non-pressure, self-paced. Courses are in the form of videos, which are broken into segments that unlock as you watch but can come back to later if you wish. Each course will have a course overview, small optional projects, and information about the teacher.
Lynda courses work in much the same way as Skillshare courses. You'll be given video lectures, which unlock as you watch. Each course comes with an overview, transcript, table of contents, and list of skills that you'll learn. Upon completion of each course, you'll get an online certificate (non-credit). You'll also get access to practice quizzes.
Analysis: Both work on the same model, with the main difference being that Lynda offers a 'certificate, while Skillshare offers projects. All of these courses are entirely self-paced and function in a similar fashion. Lynda offers a certificate of completion, though this, of course, is not equivalent to a professional certificate. Skillshare and Lynda do not, on face value, have great advantages over one another in terms of course features.
Who teaches courses?
Who teaches courses is of great importance because it lets you know whether or not the materials are both trustworthy and worthwhile.
Skillshare allows most people to sign up as teachers, so long as they meet basic requirements for creating their course. That said, for each course, you do have easy access to the teacher's profile. Teachers have a mix of normally professional experience, though short of a google search there isn't a way to verify everything, nor does there seem to be a solid vetting process.
Lynda teachers also have profiles on each course, much in the same way as Skillshare. Unlike Skillshare, however, there is more marketing around learning from 'experts' in respective fields. Like Skillshare, it appears instructors general emphasize experience in professional fields, rather than their educational backgrounds, for the most part.
You become a teacher through the Linked In Teachers program. In a nutshell, teachers must fill out a formal application, talking about their skills, experience, and teaching. Because of this, at least in theory, there is a vetting process in place, as there would be when you apply for a typical job. Also, since Lynda is in partnership with LinkedIn, it's likely that you'll more easily be able to access information about professional backgrounds.
Analysis: Lynda appears to have a stronger vetting process. While both do provide instructor profiles you can easily access for every course, there doesn't appear to be as much in the way of becoming a teacher on Skillshare vs Lynda, which could lead to better quality teachers. While not inherently true, it is something to at least keep in mind.
What do learners and the greater business community have to say?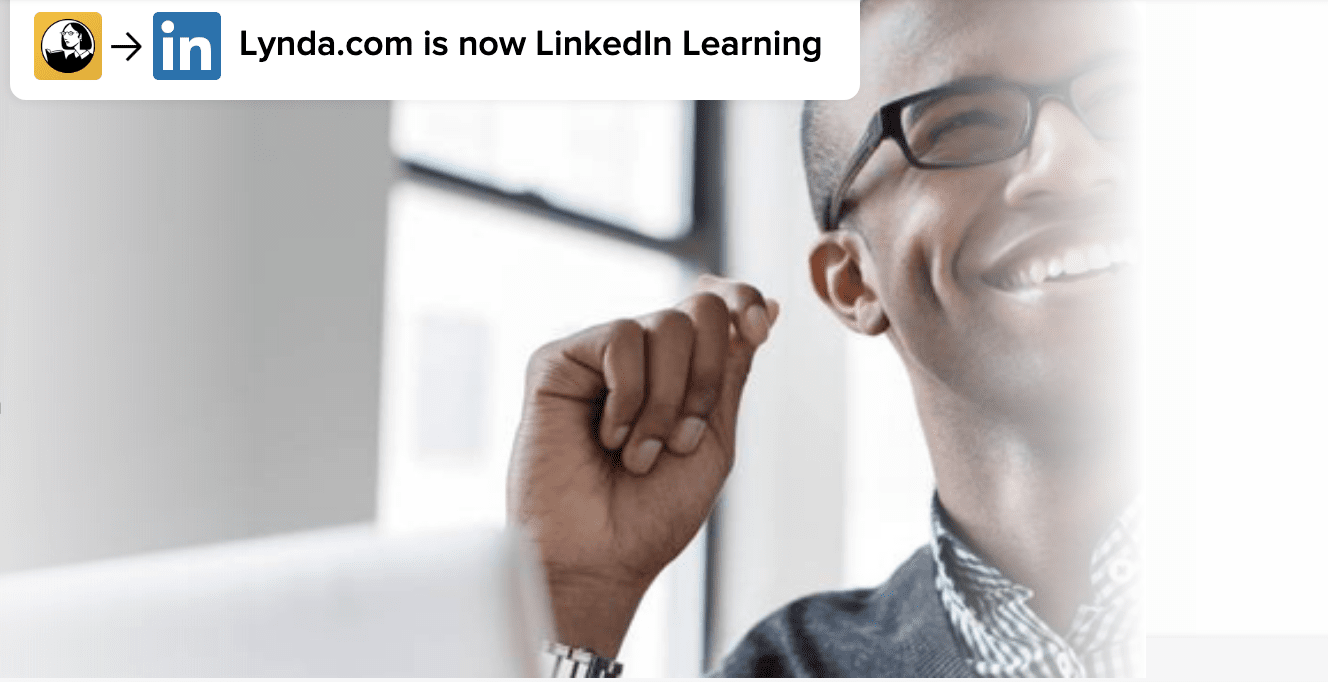 Finally, let's take a look at what customers and the general public has to say in terms of how well Skillshare vs Lynda, compared, deliver.
Skillshare has a questionable reputation–on Better Business Bureau, not only is Skillshare not rated, but has been listed as potential, not in business, or not operating under business norms. On September 17th, the Better Business Bureau found Skillshare in violation of the BBB Code of Advertising. Furthermore, official mail was sent to the address Skillshare indicates, but this was returned by post, and no contact has been made by the company.
In terms of customer reviews, there are many reviews, on multiple review sites, customers were actually fairly pleased. On Trust Pilot, the company averaged four out of five stars, with seventy percent providing an excellent rating and just eight percent the lowest rating. All complaints, however, stemmed from not getting money back and poor customer service.
Lynda fares better, but not excellent, on Better Business Bureau. The company is not accredited but at least does not have onerous complaints and has an unofficial C minus rating.
Customers rated Lynda far worse on Trust Pilot, with an average of just two out of five stars on Trust Pilot, with a nearly even split between excellent (5 stars ) and poor (1 star) ratings. Some users praised the course content, while others had some issues with billing, though the most common complaints were with LinkedIn itself.
Frequently Asked Questions About Lynda vs Skillshare
Is Lynda free with a library card?
Lynda offers a feature called LyndaLibrary. With this feature, you can look through education-based videos and related resources. The catch is that your library must be in partnership with Lynda in order to enjoy this feature.
Is Lynda free for students?
Lynda is not universally free for students, though a few higher education institutions have recently taken up e-learning subscriptions to make them available to enrolled students, free of charge.
Does Lynda give certificates?
Lynda offers what they term certificates of completion. The purpose of these is not for professional or educational credit, but as proof that you completed specific coursework.
Can I get my money back from Skillshare?
Anyone dissatisfied with Skillshare is eligible to receive a refund for the first week you're using a premium membership. In that seven day period, you'll be refunded for the initial charge.
How do you make money on Skillshare?
You can become a teacher and earn Premium Referrals, which offers ten dollars for each student that signs up for your course via Premium Membership. Also, you can earn royalties, based upon minutes of your course watched.
Skillshare vs Lynda Final Verdict

Despite offering a wealth of classes and some enticing incentives, neither is perfect, with not as much transparency as we'd like for teachers, not as many features as we'd like. Mostly, the less than stellar reviews are not preferable. But with Skillshare's great lack of transparency and current pending issue with BBB, we definitely recommend trying a trial version of Lynda and skipping SkillShare altogether.
Where to Enroll: If interested in Lynda, click here.
Looking for an Alternative?
If you're not sold on either Skillshare or Lynda, there are some alternatives for e-learning. Udemy holds an unofficial A-minus rating with BBB and offers over 100,000 courses n a wide variety of subjects on a user-friendly platform.
Recommended Reads: