Latest posts by Alexandra Gavrilescu
(see all)
If you want to ace the GRE test, you should consider the Magoosh GRE prep system!
The provider's subscriptions have received plenty of positive feedback due to their first-rate GRE study plan materials and resources, affordability, and stellar customer service. Everything you need is found online and you can easily access it from your computer, smartphone, or tablet.
Every plan has its own dashboard where you can easily submit any GRE question you may have and they will be answered by tutors. The platform's features are straightforward and user-friendly. All these characteristics make Magoosh GRE prep course stand out and differentiate itself from the competition.
My Pick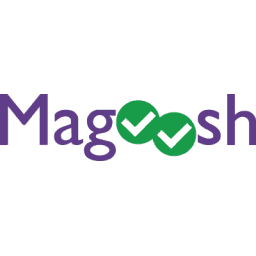 Why I Prefer Magoosh?
Magoosh offers more in depth material AND some super sexy analytics to track your learning progress. The interface is simple, intuitive and modern with a best in class mobile app. Why didn't I try this sooner!?
Start with magoosh
We earn a commission if you click this link and make a purchase at no additional cost to you.
What Is the Magoosh GRE Course?
This is a preparation model offered by Magoosh that works well for most people, especially postgraduates, who're searching for a customized studying experience. With Magoosh, users receive access to video lectures, all of which enable students to enjoy the opportunity of listening and watching video lessons that are interesting and engaging.
Preparing for GRE exam which translates into Graduate Record Examination, isn't easy but isn't impossible either. Most grad schools use this general standardized test that can be seen as the SAT equivalent for higher education. The GRE test usually comprises the following sections:
Verbal reasoning;
AWA (analytical writing);
AKA math (quantitative reasoning).
Being a general examination, GRE doesn't focus on a specific exam subject. So, don't expect the things you will have to learn to prepare for this test to overlap with any of the knowledge you were taught in high school or university. By completing this test, you will find out your overall reasoning abilities, both with numbers and words.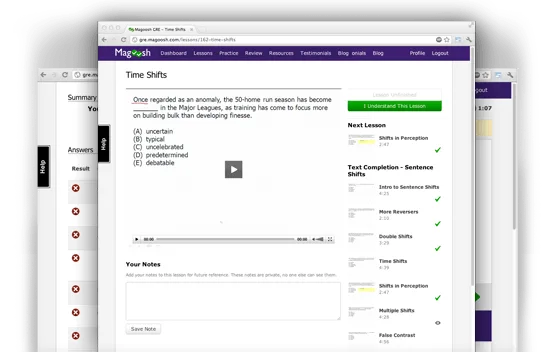 Magoosh GRE Review – Pros and Cons
Magoosh Advantages
1. High Level of Flexibility
All the provider's plans are available online so you won't have to attend any class meetings. There aren't specific deadlines or timelines, DVDs, or textbooks. So, the way you learn is up to you. All you need is a good internet connection and your phone or laptop. It is very easy to navigate through the dashboard where you will find video lesson suggestions based on your personal progress.
To get a better idea of your skills and abilities, you will see comparisons with the results of other students. This way, you will be able to improve your weaknesses by focusing on those particular areas.
2. Wide Range of Study Schedule Options
Magoosh GRE prep study plans vary in duration, from one week and up to six months. You can enroll in any of these plans based on the time you have at your disposal before taking the GRE test. This is another great feature of this platform but most importantly, all these options can be accessed for free by everyone on both the GRE blog and the provider's website.
Despite the fact that the most complex resources require students to pay a fee, the company also encourages users to go through their free materials like the articles on the Magoosh GRE blog or the GRE flash cards (Magoosh flashcards). All these will definitely boost your knowledge and vocabulary.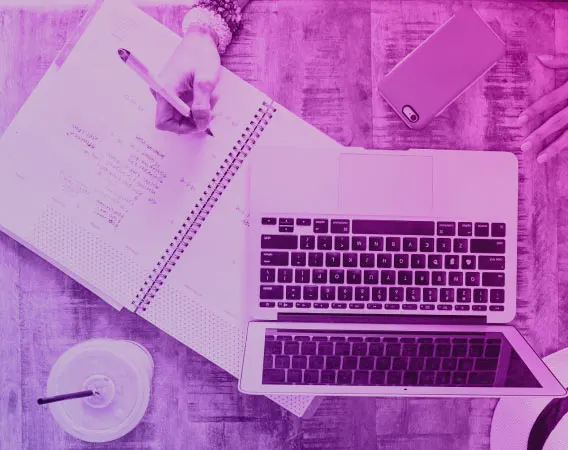 3. Affordable Price
The premium subscription plan lasts 6 months and it only costs $149. This option covers all the sections of a GRE test. In today's market, it is awfully difficult to find this kind of service along with a well-structured course and straightforward website at such an affordable price.
There's also a one-week money-back guarantee that you can use if you don't like Magoosh services, regardless of your reason. Most of the times, Magoosh offers all sorts of promotional prices and discounts as well as coupons. One of these coupons is available for the 30-day plan which brings you the exact same benefits as the Premium plan, the only difference being the limited access (you will be able to see and review the materials only for one single month).
4. Authentic Materials
All the questions that appear in Magoosh's practice materials are very similar to those featured on the real GRE test. They are listed based on their difficulty. Therefore, it is easy for users to go directly to those tasks and inquires that match their level of preparation and knowledge.
An extra reliability measure is given by the Score Predictor which offers students an estimated performance range for when they will go through the actual GRE. This is possible after a computerized comparison made by the program during which it considers one's own results with the results of other Magoosh students.
5. Access from All Devices
You can easily access all these valuable study materials from any device you have such as your laptop, tablet, desktop, and even smartphone. The platform is available on both Android and iOS mobile gadgets. There are several apps provided by the company so the learning process is highly convenient and flexible.
6. Personalized Studying Option
In some people's opinion, the Magoosh GRE platform provides a learning environment that's more personalized than a traditional classroom. One may wrongfully think that, because we're talking about an online study course, it won't bring too much customization to students. That's completely untrue because Magoosh offers a highly personalized GRE prep course.
Each student will be able to attend these online classes at his or her own pace instead of following the speed of an entire classroom. Moreover, users can go back and watch previous video lesson more than one time or skip ahead if they want to.
The Dashboard is the first thing you'll notice and it is always changing its layout as you progress, offering you a customized updated of your performance. You will view your estimated score, the areas that you need to improve, and the summarization of your results.
Personalized Practice Material Sessions
With Magoosh GRE, you can modify and adjust your practice assignments to suit your unique needs and preferences before test day. You can select the types and number of problems you want to solve, choose the section, and opt for a particular difficulty level. There are two modes:
Practice exam / practice test mode – the explanations are shown;
Quiz mode – without explanations.
This is another section that allows you to enjoy your Magoosh customized experience. Here, you can include anything you want to add about a certain question. Then, you will flag the note and review it later.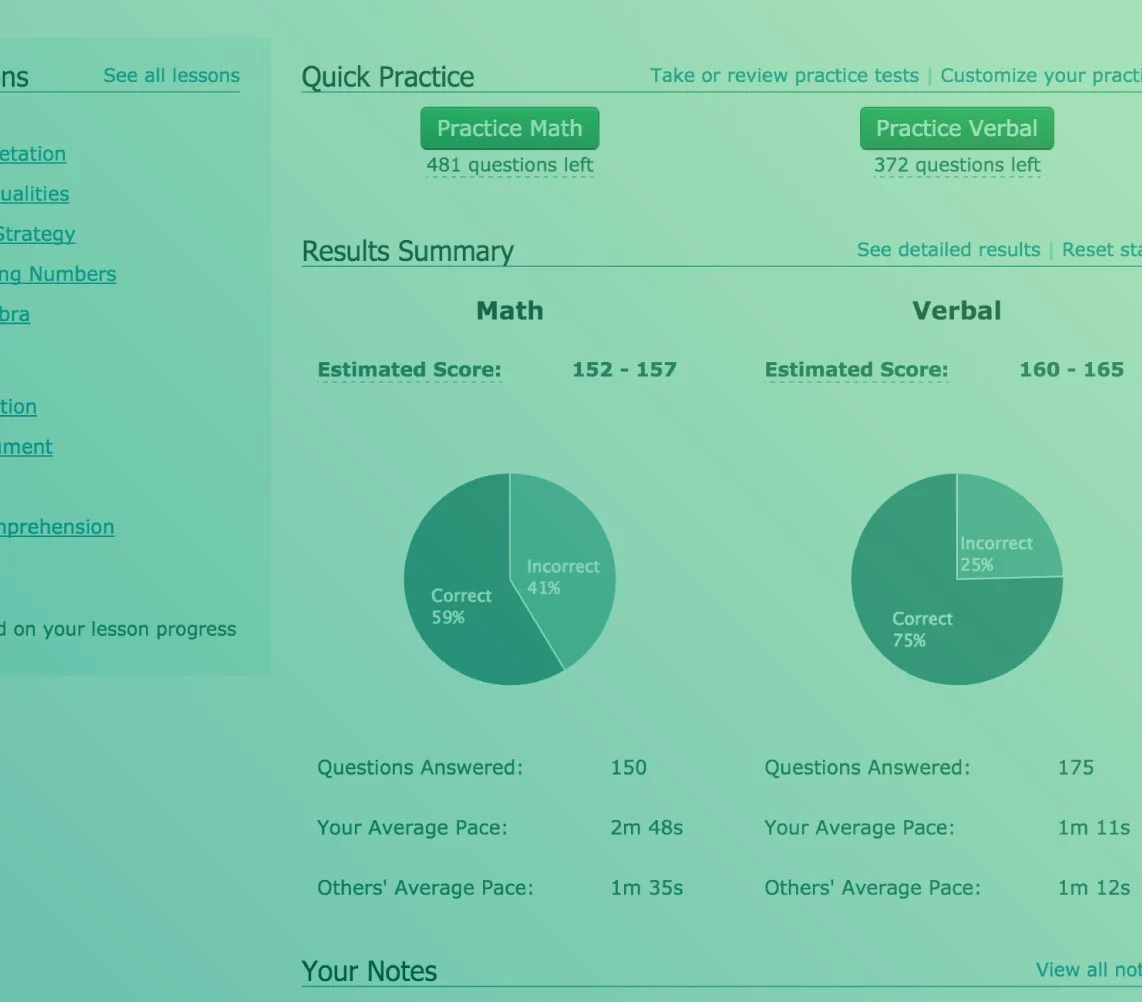 7. User-Friendly
Unlike many of its competitors, the Magoosh GRE website is very user-friendly and focused on customized and flexible learning. In fact, according to most users, this particular website has a simple and clear design that's easy to navigate. Every single category has a clear display on the Dashboard.
From the Dashboard, you can quickly go wherever you need to. For instance, you can access all the sections such as the FAQ category or the test practice section. Other essential categories are your own notes and recommended lessons.
8. Tutoring Packages Available
Magoosh representatives are well aware of the fact that each student has different learning needs. Therefore, it provides four tutoring package (Expert Tutor). Each package has an hourly rate. However, the hourly fee gets lower if you purchase a higher number of hours:
Magoosh GRE Prep Disadvantages
1. Lacks Guidance
The whole GRE prep program made by Magoosh is completely self-guided. In other words, it may not be the best solution for those of you who need a direct or hands-on approach. There's no one to hold you accountable for your progress, so you must be self-motivated.
2. Fewer Practice Tests
Users are able to generate several practice tests from their group of unanswered questions. Still, the provider recommends a maximum of only 3 practice tests while leaving all the other questions for practice. Meanwhile, Magoosh's competitors provide between 6 and 8 practice tests.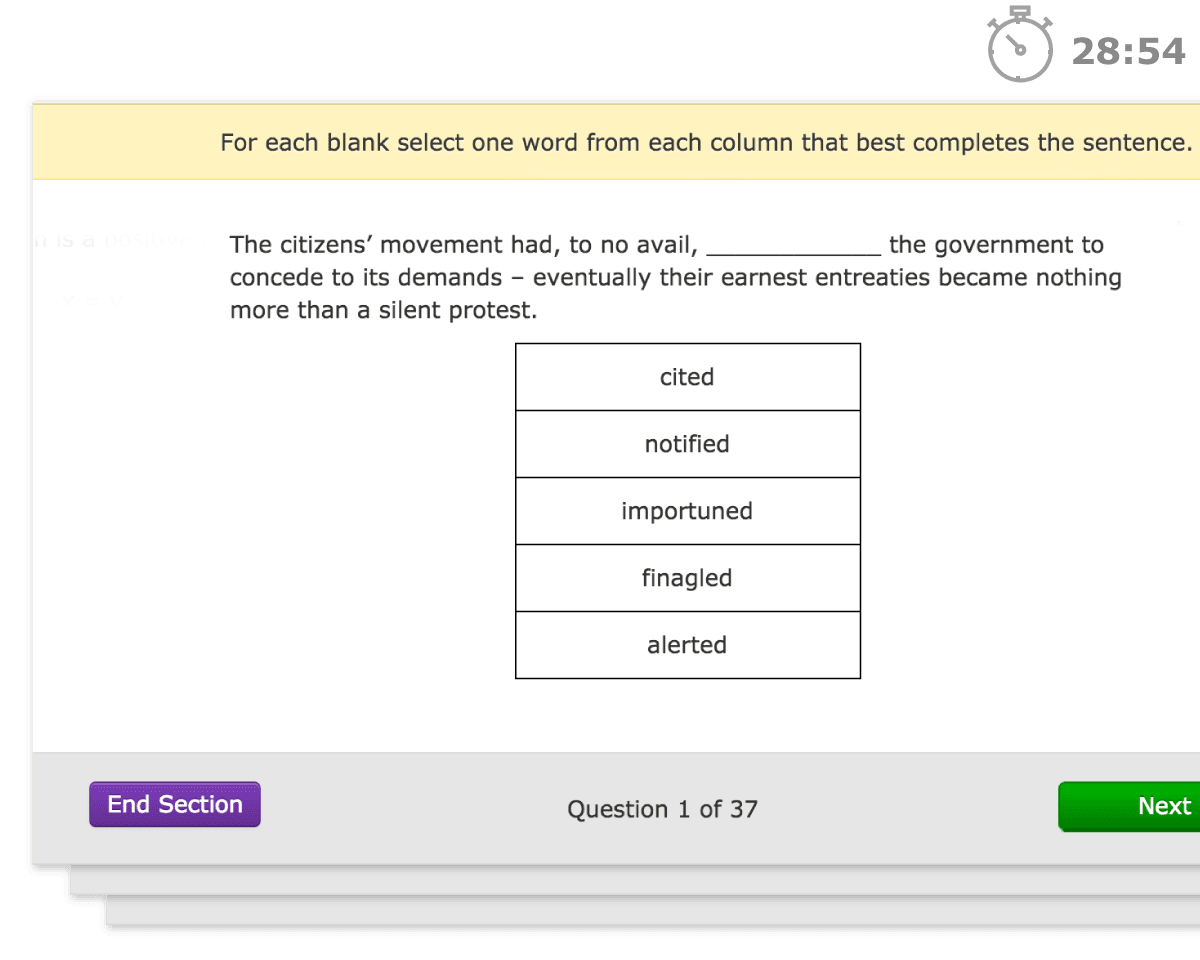 Who Is Magoosh GRE Prep for?
This is an on-demand only online subscription plan. So, its GRE prep course plans work best for those of you who are self-motivated, committed, and disciplined. Each practice question comes with its own video explanation for a better understanding of the subject.
Both students and professionals who dread going to traditional classes or attending scheduled online courses will love the way Magoosh GRE works. Reviewing online educational programs at your own speed, from anywhere you are, and whenever you want, has a significant appeal.
Moreover, this program is also suitable for people who like to work with a streamlined interface that comes with easy navigation as well as plenty of useful features. If you're interested in an affordable GRE prep platform that can be easily customized by difficulty and subject, then Magoosh GRE might be the ideal choice for you.
Finally, the Magoosh GRE prep program is perfect for those of you who don't need a very structured course and who enjoy the platform's flexibility and freedom.
Magoosh GRE Review – How Much Does It Cost?
There are two available pricing options that you will find on the Magoosh website:
One month premium plan – costs $129 and it is suitable for students who want to engage in the last-minute study;
Six-month premium plan – costs $149 and provides all the features available in the previous pricing option.
Compared to many other competitors, Magoosh offers a better price and greater features.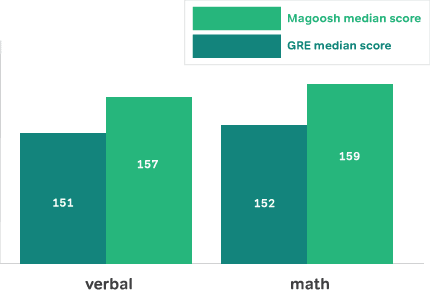 Magoosh GRE Prep Review – Frequent Asked Questions:
Is the Magoosh Prep Program Good for GRE?
This GRE preparation model functions amazingly for future postgraduates who want to benefit from a personalized studying experience. On the website, you will find plenty of video lectures that you can listen to. In general, visual lessons make the entire learning process a lot more interesting and engaging.
How Much Does the Magoosh GRE Prep Cost?
The price of the Magoosh GRE premium plans ranges between $129 for the plan that lasts only one month and $149 for 6-month access to all the provider's learning materials. So, with these great offers, the GRE prep program created by Magoosh is one of the best and most valuable on the market.
Is Magoosh Harder Compared to the Actual GRE?
According to those individuals who went through both the GRE test and the Magoosh subscription, the second one resembles most of the difficulties and challenges that the real GRE test comes with.

Usually, GRE is structured on different difficulty levels. Therefore, you will gradually go through all these levels as soon as you answer all the questions correctly.
Is the Magoosh GRE Program Free?
Although you will also find certain free resources, the entire Magoosh GRE program isn't free. You must pay a fee based on the pricing plan you choose to subscribe to. However, the cost isn't a big one and the value you will achieve is amazing.
Main Alternatives to Magoosh GRE Prep
1. Princeton Review
The subscription plan for 4-month access costs $199 but you won't get any free trials. Also, this GRE prep provider lacks the following features: study plans, mobile app, and score predictor. You will be able to practice exams and test questions. It comes with video lessons and the learning practice is customized. Besides GRE, Princeton Review also offers preparation for SATs, GMAT (similar to Magoosh GMAT), TOEFL, etc.
2. Kaplan
For a 6-month study plan at Kaplan, you will have to cover a fee of $699 which makes this option a pretty expensive one. Some of Kaplan's most important features are video lessons, its mobile app, study plans, customized learning processes, and Flashcards which are included in the program.
3. Economist
The Economist GRE Test Prep costs $299 for a short 3-month subscription. It comes with a free trial and there are plenty of practice questions for the GRE test. On the other hand, there's no money-back guarantee. This platform offers live support for all its students, interactive lessons, and comprehensive GRE preparation. Due to its mobile app, you can study from anywhere you want.
4. Manhattan Prep
The Manhattan Test Prep platform offers expensive subscriptions but it remains another popular alternative to the Magoosh GRE program. It may lack study plans and score predictors but it offers a dedicated mobile app, video lessons, a free trial, and Flashcards.
All the provider's tutors are great and talented teachers who are skilled and experienced. They have taught many worldwide-known companies such as Deloitte, Google, Accenture, Cisco, and J.P. Morgan.
Magoosh GRE Review – Final Thoughts
Because there are so many available options on the market, it is always hard to find the right GRE test prep platform right from the start. Therefore, it is best to gather more information first and make your subscription decision later.
There are several popular GRE programs that you can find online but Magoosh provides one of the most comprehensive study approaches. It is an affordable option that comes with a lot of interesting and useful features. Moreover, you can get your money back if you're not satisfied with the way this program works.
My Pick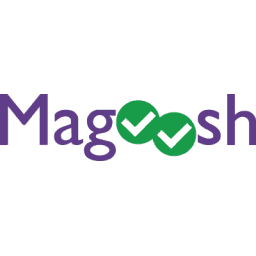 Why I Prefer Magoosh?
Magoosh offers more in depth material AND some super sexy analytics to track your learning progress. The interface is simple, intuitive and modern with a best in class mobile app. Why didn't I try this sooner!?
Start with magoosh
We earn a commission if you click this link and make a purchase at no additional cost to you.
Further Reading on GRE Prep Course Options and GRE Practice Test Course Material Providers: