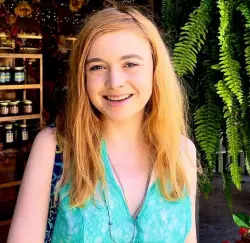 Latest posts by Erin Jamieson
(see all)
Both Babbel and Duolingo are part of an emerging trend: learning multiple languages through online courses, which in many ways are more accessible compared with in-class courses.
But for some, taking a course like Babbel or Duolingo isn't merely about taking a course, but can be career (and life-changing).
While taking an online language course certainly doesn't guarantee these changes, it does have the potential to transform your trajectory.
Consider Elke Rubach, CEO and original founder of Rubach Wealth, an insurance firm based in Toronto. In a recent interview with Thrive Global, she explained how learning a new foreign language was instrumental in helping her make a career change in her 30's.
Once a lawyer, Rubach now operates her own firm and offers financial advice to clients and has found her career more rewarding, both personally and for a long term perspective.
While the initial transition was challenging in some ways, it proved to be the exact right move for her life.
Interestingly, one of the main factors helping her make that transition was learning new languages- -five to be exact- -with Duolingo. Taking the Duolingo courses opened her up to working with new and international clients and enhanced her overall advanced level of understanding.
Of course, that isn't to say everyone needs to learn five new languages, but there is evidence that learning new languages can benefit you in a number of ways, whether that's in terms of career, personal or educational goals.
The problem? Most of us don't have time to take in-class courses, nor the budget.
Online courses like Babbel and Duolingo language learning apps offer flexibility, and often at far more affordable prices.
But with bestselling options like Babbel and Duolingo available, it's easy to get overwhelmed when deciding which to buy. In this guide, we'll be comparing Babbel vs Duolingo and taking a look at which each has to offer–and which is more worth your time and money.
Bottom Line Up Front Summary: With customer backing, a more well-rounded lesson structure, and suitable features, Babbel without a doubt is the better bet. Duolingo isn't a "bad" option, it's just less structured towards language mastery and more of an introductory "dabblers" option.
Main Differences Between Babbel vs Duolingo
The main difference between Babbel vs Duolingo is that:
Babbel is better for complete language mastery, whereas Duolingo is better for sporadic learners.
Babbel offers lessons with conversational practice and cultural immersion, whereas Duolingo offers adaptive learning lessons.
Babbel offers four subscription plans with monthly fees, whereas Duolingo offers a free version with ads and a monthly subscription without ads
Our Pick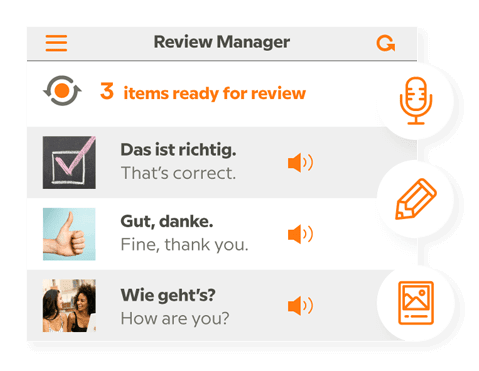 I Personally Prefer Babbel
I LOVE Babbel because it tailors it's approach to your learning size. It's approachable for everyone, with one of the best mobile apps I tested. Furthermore, take up to 60% off when you order via our link below.
Get Babbel Now
We earn a commission if you click this link and make a purchase at no additional cost to you.
What are the advantages of learning a new language?

What language should I study?

What language you decide to study is, of course, left up to personal goals. If you are learning for your own edification or self-improvement, there's no reason not to pursue a language that for whatever reason fascinates you. You may want to keep in mind what languages may be helpful if you plan to travel oversees.

If, however, you plan on taking an online course like Babbal or Duolingo in order to change or improve career prospects, you'll want to look at what's in demand. While certain jobs may have specific languages that are most desirable for the position, in general, these are the most in-demand languages you might want to consider learning:
Mandarin Chinese, and related Chinese languages
French and French Creole
Tagalog
Vietnamese
Korean
German
Arabic
Russian
Italian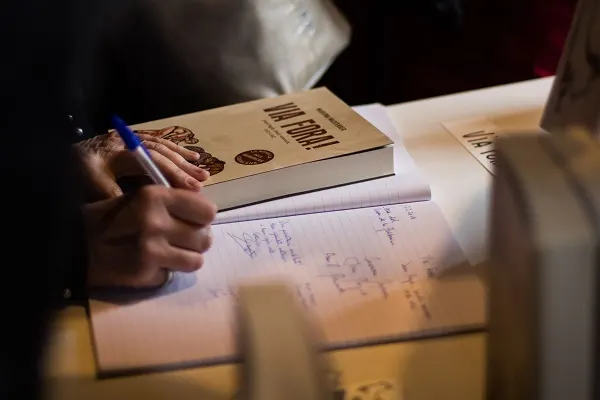 Top Factors We'll Be Using to See How Babbel Stacks Up vs Duolingo:
Mobility: How easy is it to learn on the go? Apps you can download directly to your phone or mobile device, offline modes, and audio recordings are all excellent features.
Easy to pick up learning process: For people with busy schedules, it's best to look for a program that provides options for shorter lessons that can easily be completed in a single sitting for a language learner, whether a beginner or advanced learner.
Quality of feedback: How often do you get feedback from lessons and quizzes? Is all of that feedback autogenerated, or is there a personalization element to it?
Real speakers: This category includes several important features. For one, where do the recordings come from? Are there any actual language expert resources involved? Do you have a chance to engage with other speakers? One main factor in learning a language is being able to practice with others. The option to practice with a native speaker is especially helpful.
Community: A subcategory, an added bonus, is the option to connect with others learning the same language as you, both as a form of support and real-time practice via forums or other means.
Variety: By variety, we mean not only the languages offered, but even more so, a variety of lessons that cater to different learning styles, different topics, and keep the content feeling fresh and engaging.
Language Option Pricing: For the cost, we want to look not only at the list price but what that provides. Is it a one time purchase? A subscription? What's included at different subscription levels, how is payment handled, and are there any additional terms and conditions? What's the refund policy?
Customer reviews and company info: How much do customers like their experience? How is the company regarded as a whole, and were there any reported complaints?
Babbel vs Duolingo- Which is Better?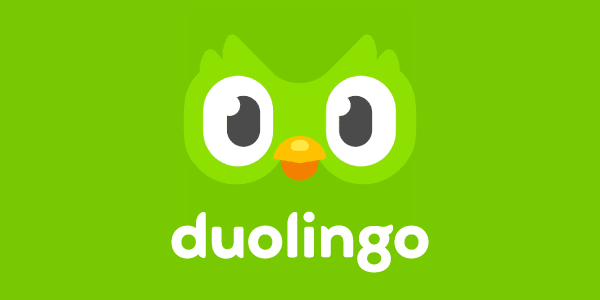 Now that we've established our criteria, let's go ahead and compare Babbel vs Duolingo.
Which offers better mobile learning options?
Duolingo is an online learning platform that offers apps both for Android and IOS. There's an additional app for Windows and Tinycards. You also have access to French and Spanish podcasts to listen to while you're on the go.
Babbel offers similar options, with apps for Android and IOS that can be used for tablets, desktops, and smartphones. They do also have an option to sync across devices, a feature Duolingo does not directly mention. On the downside, there does not appear to be any podcasts.
Babbel offers to sync across devices, making it a slight winner–unless you're taking Spanish or French and are looking for a supplementary podcast feature.
Is Babbel vs Duolingo easier to pick up and put down?
In this category, we really want to find a platform that easily allows you to start and stop lessons, and also offers shorter lessons. Not only is this more convenient, but shorter lessons may also help you better retain information. The Babbel method offers lessons that run around ten to fifteen minutes, with a progress tracker.
Duolingo claims to offer 'bite-sized' lessons but does not expand upon what that means.
Babbel is more transparent when it comes to lesson length.
How does feedback work?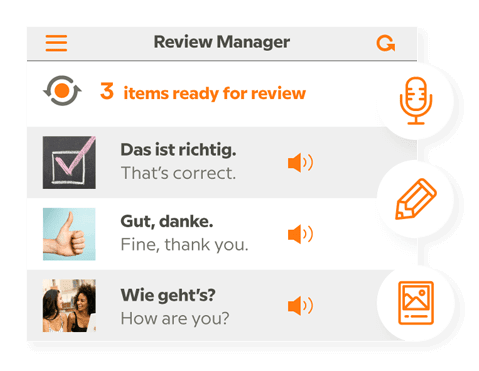 Feedback, of course, is integral to the learning practice. Duolingo offers instant grading for all lessons and also offers incentives to unlock as your 'fluency score' increases.
While it's unclear how frequently you'll get feedback from Babbel, it appears that most of your feedback is handled through a general tracker. We like Duolingo's clarity on this issue slightly more.
There are other factors to consider as well. After all, feedback is by no means limited to grading.
With Duolingo and Babbel, lessons are somewhat shaped by how you interact with your learning material, making for a more dynamic, immersive, and potentially helpful learning experience than one relying solely on cookie-cutter lessons.
Duolingo features adaptive learning. Lessons are generated based upon your perceived learning style and are focused especially on reviewing the vocabulary you may struggle with.
Babbel instead opts for adapted review sessions, which seem mostly focused on vocab terms.
While both offer some form of adaptive learning and feedback, Duolingo is more personalized.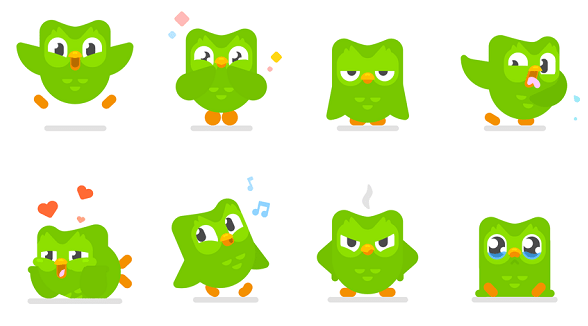 Even the best learning techniques are not useful if lessons prove monotonous and draining, so we also want to make sure learning platforms offer a variety of lessons and lesson types. Luckily, both offer this.
Duolingo keeps learning fresh with a variety of user-friendly lessons, colorful graphics, and incentives such as unlocked 'coins' and other features. They even have a format adapted for younger learners and schools.
Babbel offers different lesson types, including cultural lessons. While Babbel does not offer as many in lesson immersive and experiences and incentives as Duolingo, it does appear that lessons of culture, business, and travel are a way to not only break up typical grammar-based lessons but provide a more well-rounded learning experience.

While the Duolingo app may offer more engaging lessons and language options, you'll get a more well-rounded experience with the Babbel app language skill immersion.
Can you actually learn a language with Duolingo or Babbel?
You absolutely can learn a language with either Duolingo or Babbel, even with no prior experience. It all comes down to commitment, and if you are willing to commit to either learning experience, you will walk away with a brand new language!
How much is Duolingo Plus?
The Duolingo plus cost is 6.99 per month, with a two week free trial, as of January 2022. The free version has no Duolingo cost, so you can learn without paying!
Is Duolingo Plus Worth it?
Duolingo Plus is worth it if you are committed to using the app on a regularly weekly basis. If you find yourself not using it for months at a time, it's likely not worth it.
Just like those aspirational gym memberships, the gap between what you want and what you historically can commit to can be very different!
What are the Main Differences Between Babbel and Duolingo?
The main difference between Duolingo and Babbel is that while Duolingo takes a playful gamified learning approach, Babbel focuses on complete language instruction through comprehensive lessons and modules.
Frequently Asked Questions:
Can you really learn a target language with Babbel or Duolingo?

It's understandable to be skeptical of online courses, but the key is both doing your research and understanding your unique learning style and needs. In order for an online language learning platform or app to be truly effective, it's helpful to have a few factors in play: interactive content, spaced repetition and review, and real engagement where you get to actually practice speaking as well as reading and writing.

It's important to understand that even the best apps are not a substitute for real-world engagement. Instead, think of platforms like Babbel and Duolingo as tools to start learning a new language, and or as complementary to getting out and practicing.
What is the best language learning app?

While this article focuses on the differences between Babbel and Duolingo, if you want an overview, be sure to check out our investigation of the best online learning platforms for languages.

While there is no single one best app or platform, much of it has to do with overall lesson structure, and what works for your personal learning style, budget, and preferences.
Is Duolingo good for Spanish?
If you are looking to learn Spanish, we highly recommend Duolingo over Babbel. Duolingo offers Spanish podcasts that can greatly support your learning when on the go!
Is Babbel better than Rosetta Stone?
Babbel vs Duolingo vs Rosetta Stone is a frequently mentioned competition, and for good reason: Rosetta Stone offers many pleasing features, an easy to use interface, and also offers nearly double the languages you can learn with Babbel. If you are looking at a less common language, Rosetta Stone may be your go-to.

However, Babbel and Duolingo offers more variety in its lessons, more in the way of conversational language practice, and more instrumental grammar lessons, all for a better value price.
Is Babbel better than Duolingo?
We prefer Babbel thanks to its well-rounded language lessons, customer backing, and culture support. Everyone will have their own experiences!
Is Babbel a good way to learn a language?
We stated above, any app or online course has its pros and cons. As you'll see through our analysis, Babbel is mostly a helpful way to begin and interest you not only in a new language but in terms of culture and other things related to the language itself.
So is Babbel or Duolingo the Better Language Learning Platform?
In theory, Duolingo has some excellent features, including data-based, adaptive lessons, incentives, and a colorful interface. That there's a free version and you can see their team of experts is also a plus.
Sadly, Duolingo has far too many concerns to recommend it. No direct mention of conversational lessons is worrying, but even more so is the failing BBB score and less than stellar reviews.
Bottom Line Summary: With customer backing, a more well-rounded lesson structure, and suitable features, Babbel without a doubt is the better bet. Duolingo isn't a "bad" option, it's just less structured towards language mastery and more of an introductory "dabblers" option.
Our Pick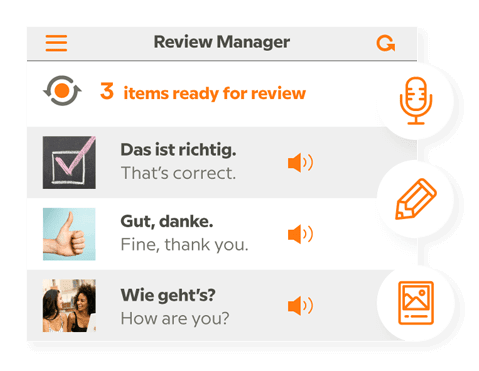 I Personally Prefer Babbel
I LOVE Babbel because it tailors it's approach to your learning size. It's approachable for everyone, with one of the best mobile apps I tested. Furthermore, take up to 60% off when you order via our link below.
Get Babbel Now
We earn a commission if you click this link and make a purchase at no additional cost to you.
Other Language Learning Software and Language App Options for the Online Learner
If you still aren't quite decided here, check out some of our additional language learning resources and comparisons.
Other Apps Like Babbel Compared
Other Language Learning Tool Options