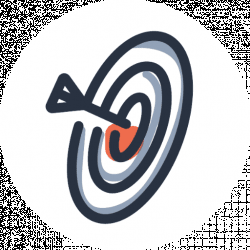 Latest posts by Online Course Rater Team
(see all)
For this review, we compared the Living Language online subscription with Rosetta Stone's subscription offer. It's worth noting that while most language course providers have taken their programs online completely, it's still possible to buy physical Living Language courses including a test version of the online service, audio CDs and exercise books at select retailers.
Originally founded in 1946 as a self-study publisher, what Living Languages reviews as "The Living Language Method" has been around for quite a bit longer than Rosetta Stone, founded in 1992. However, Rosetta Stone was always focused on digital products, such as study CD-ROMs, allowing learners to leave the book behind.
Our previous Duolingo vs. Rosetta Stone review mentioned how by only relying on pictures, Rosetta Stone allowed important aspects of a language to literally get lost in translation. In previous iterations of their promotional material, Living Language relentlessly pointed out this flaw in order to present itself as a viable solution – a little bit of immersive learning, a little bit of textbook.
Two similar learning methods
Like all of the popular language learning solutions that advertise themselves with the word "method", Living Language and Rosetta Stone are aimed at developing the proficiency of total beginners by slowly building upon previously learned vocabulary and phrases.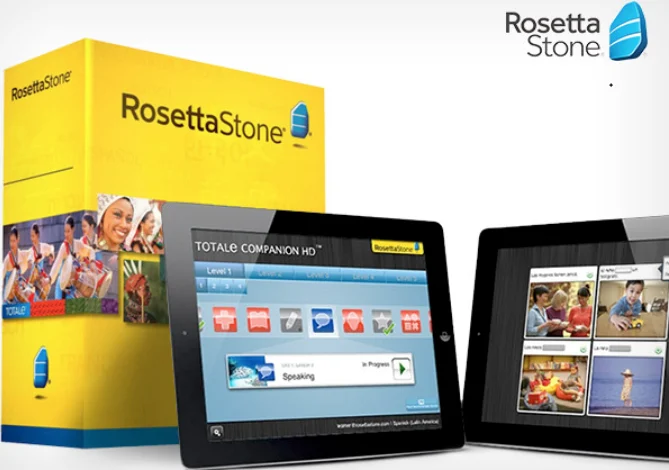 Like Rosetta Stone, Living Language's online course initially builds on immersion, meaning that at first, there is no English translation. On your screen, you see a flashcard with a picture and a phrase. Where available, that phrase will be written in the alphabet of the language you're studying. You can then listen to the pronunciation. LL has the curious habit of switching between the alphabet of the target language and the Romanized version, however, effectively pulling you out of learning the alphabet and stopping them immersion ever so often.
In Rosetta Stone, looking at pictures and listening to the pronunciation is all the options you have, but Living Language goes a small step further: you can flip the flashcard to reveal the meaning of the word of phrase you just listened to. With that, Living Language obviously wants to eliminate the guesswork that can come from only having a picture to go by in order to identify the meaning of a phrase.
Price and scope
While both programs work as online subscription services, there are differences in price and content you want to consider when choosing one over the other.
Rosetta Stone breaks down its prices like this:
Rosetta Stone Pricing

3 months

6 months

12 months

24 months

Price for new subscribers

$56.97 ($18.99/month)

$83.94

(13.99/month)

$119.88

($9.99/month)

$167.76

($6.99/month)

Price for existing customers

$79

$119

$179

$249
You have to commit to a subscription of at least three months and you pay the full sum upfront. While the 24 month package looks like a good value deal, a lot of people balk at the idea of spending over a hundred dollars up front, especially since the demo on the website isn't a demo as much as more promotional material, which doesn't give you a feeling of the actual product at all. It's worth it to wait for a sale, as Rosetta Stone uses big holidays as opportunities to lower their prices for a limited time on average by 20%.
Living Language offers no 24-month option but goes with a one month tier instead. There are no special discounts for first-time subscribers, which, considering access to both Living Language and Rosetta Stone eventually expires, is the fairer option. There is a one-time 20% discount for people signing up for the newsletter, but otherwise, everyone pays the same.
| | | | | |
| --- | --- | --- | --- | --- |
| Living Languages Pricing | 1 month | 3 months | 6 months | 12 months |
| Price | $39 | $50 | $75 | $150 |
In addition to that, Living Language has a few different course models depending on how much you want to commit to or how far you think you'll get within the number of months you've chosen. The way these courses are listed on the website is atrocious because depending on where you are on the site, it gives you between 20 and 50 languages to choose from plus a few options for courses on English for speakers of other languages (ESL). Generally, it looks like Living Language offers just under 30 languages as comprehensive courses and six ESL options.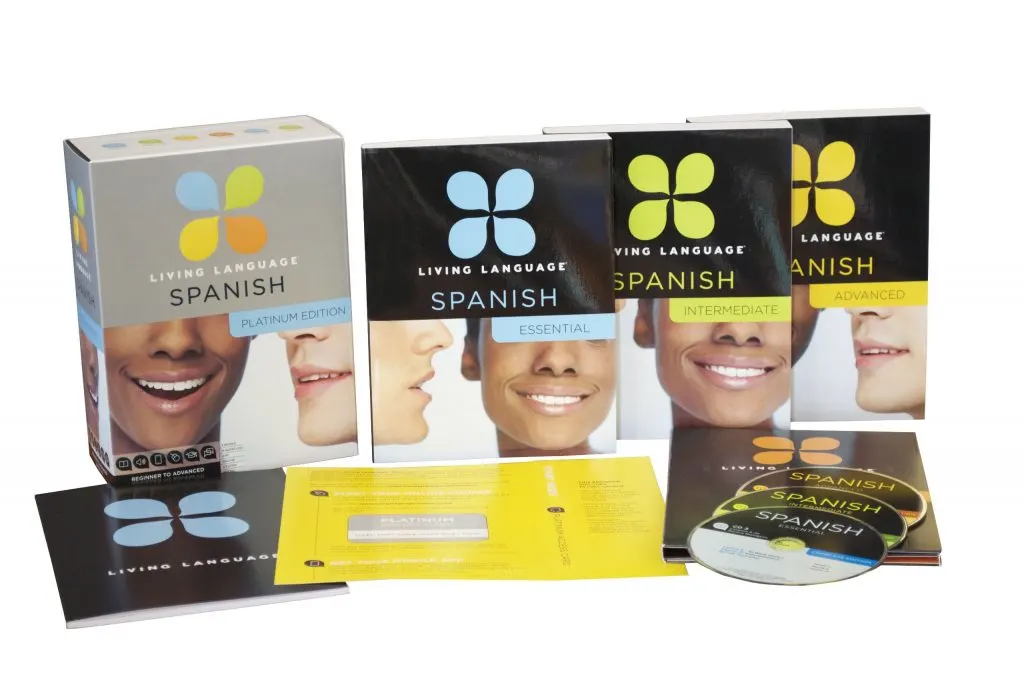 The easiest way to find all the courses options in one place is to click the "courses" tab on the main page and then use the links there.
The offer mentioned most-often, and the one with the best value is their comprehensive course which takes you from total beginner to advanced speaker in three levels and a total of 46 lessons plus games. The prices for this course are as follows:
Then there's the beginner course. The beginner course encompasses the first ten lessons of the comprehensive package. Compared to the number of lessons you get in the comprehensive course, the price for this option is quite high, but this has of course been done on purpose in order to convince people of the value of the comprehensive option straight away. With the way the website looks and especially with how often the comprehensive course is used as the standard option straight away, it's easy to miss the beginner course altogether. The prices for the beginner course are:
| | | | | |
| --- | --- | --- | --- | --- |
| Living Language Beginner Lesson | 1 month | 3 months | 6 months | 12 months |
| Price | $25 | $30 | $50 | $100 |
A lot of additional languages are only available as "in a flash" options, which due to Living language advertising its comprehensive courses as the best way, makes no sense because it's like admitting that you won't learn the language properly should you choose this option. The In A Flash course is made up of the flashcards you find in the Living Language course.
If you want to give a short course a try, however, for example, if you want to find out if a language is for you, this is a viable option. The prices look like this:
| | | | |
| --- | --- | --- | --- |
| Living Language "In a Flash" Pricing | 1 month | 3 months | 6 months |
| Price | $15 | $30 | $45 |
Living Language has more specialty options, like a course with business phrases geared towards people who work with customers in Mandarin Chinese, Japanese, Brazilian or Spanish. There's a special "On the Job" option dedicated to lawyers and librarians in Spanish-speaking communities – people you can expect to work in public institutions or firms in areas with a lot of Spanish-speaking clients. This puts Living Language Spanish learning ahead of Rosetta Stone.
There's also a "Passport" course, an online iteration of Living Language's "Before you land" series, meant for people who only want to learn some holiday vocabulary.
Living Languages certainly gives you a lot of options to dip your toe in, but looking at the 12-month option for example, Rosetta Stone actually isn't that much more expensive overall. While we look at the quality of what's on offer in more detail further down, the fact is that with Rosetta Stone you pay more, but you also get more.
Living Language has no mobile app for either system, it has no option for speech recognition to use in pronunciation training, and the overall scope of both the main course and the additional games is severely limited compared to Rosetta Stone. On this note, it needs to be said however that Rosetta Stone's speech recognition feature is of very questionable quality, but at least the attempt to get people to speak more often is there.
Learning with Rosetta Stone and Living Languages Review
Most people are of course mainly interested in how the interactive course itself stacks up. After all, what good is a large selection of review games if you're already frustrated with what a course is trying to teach you?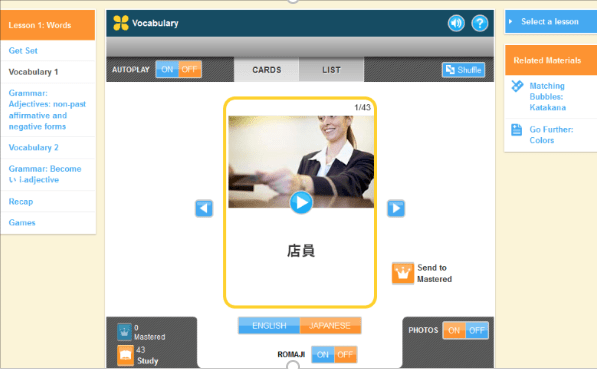 Living Language correctly identified Rosetta Stone's approach to full immersion as its biggest hurdles. It's a great idea in theory, but it only holds up as long as I know exactly what the pictures are trying to show me. However, in wanting to fix this problem, Living Language only took the bad, and left the good.
The best case scenario for immersion is that you won't have to look up the translation of the phrase or word in the picture. To achieve this, Rosetta Stone spends a lot of its budget, and thus technically your budget on developing pictures that are universally understandable. Sometimes this works well, but soon, especially as phrases get longer or more complicated, this stops working altogether.
Living Language uses pictures, too, but rather than a learning tool, they seem to be a distraction. The meaning is difficult to guess from the pictures alone in the very first lesson, and for phrases that LL wants to teach you that have no corresponding picture, the idea is abandoned altogether and all you see on the flashcard is the phrase you're supposed to learn.
What's so important about pictures in Rosetta Stone is that you're encouraged to infer the meaning, even if that is prone to lead to mistakes. To help you along, Rosetta Stone uses multiple choice – if you see three pictures you can definitely rule out for the phrase in question, it must be the fourth one, if the picture for the new phrase Rosetta Stone is showing you isn't helpful, perhaps the next one meant to illustrate it is.
Immersion means being left alone with everything, including the frustrating parts that come with it. In comparison, Living Language gives you no incentive to not just flip the flashcard over immediately and look at the translation.
Like Rosetta Stone, writing exercises are limited, just like reading exercises, and treated as optional games. This always feels odd, because reviewing information is a vital part of making sure you really understood what you were just told. As much as people like to complain about the constant repetition of Pimsleur and Duolingo with no way to opt-out, it's simply going to take longer if you skip everything that doesn't immediately look like fun. The general suggestion is to do the exercises for each lesson, otherwise just looking at and clicking through pictures and phrases are bound to get just as boring.
A problem both courses share is the liberal use of the concepts of "immediate" and "advanced", even though this is in by no means limited to these two providers. If you truly believe that what you learn in 46 lessons of Living Language makes you an advanced speaker, then we have bad news for you.
With Rosetta Stone the claim of becoming an advanced speaker mainly doesn't hold up because their system is very rigid. Without grammatical explanations or phrases, you light of phrases you can readily reuse, coming anywhere near an advanced level of language proficiency takes a lot of extra effort.
Living Language's lessons, on the other hand, are too short. 46 sounds a lot at first, and the more you learn, the longer the lessons become, but lessons will hardly ever take longer than 20 minutes. That's not even a bad thing in and on itself since such courses are sought out for how little time people have to invest, but is false advertising for how far the course will get you.
Additionally, it's an oddly compelling argument to invest in the comprehensive course rather than the beginner course, because looking at it from this perspective, the beginner course leaves you with very little content.
What Living Language does better than Rosetta Stone
Living Language's approach to beginner phrases and words is similar to that of Pimsleur: it wants to teach you phrases you'll actually need and make sure you use them.
This means that unlike Rosetta Stone, you don't start with basic greetings and words for all of your individual family members, but with the conversation, you have when meeting someone for the first time: introducing yourself, asking after the other person's mood, saying goodbye. While it's still odd that not one of these language learning solutions wants to expand on this conversation in ways that reflect this conversation in real life (if you introduce yourself to a stranger, they are going to ask you where you're from in 99% of the cases), this is an improvement over Rosetta Stone's habit of teaching you vocabulary and phrases you just won't use and can't easily adapt to fit a different situation.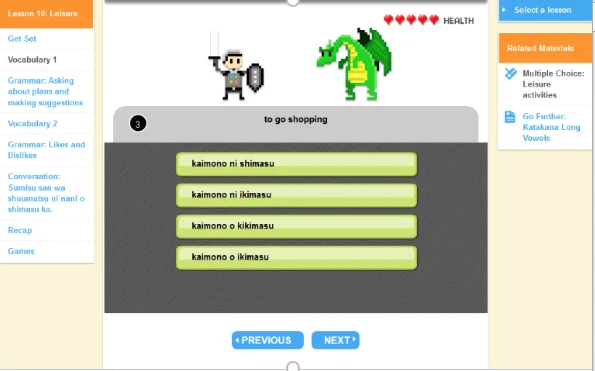 If you go the extra step and listen to the full conversation at the end of the lesson (again, why is this in the optional games section), you will be able to speak your first few sentences reasonably fast. This is great news particularly for anyone who wants to have something usable quickly, but who gets bored by audio-only programs.
In Living Language, you're not always eased in by learning individual words first, so it may seem daunting to some, but it erases the problem of a sharply rising difficulty curve by making you build full sentences straight away.
Some Living Language Courses we recommend are:
Living Language Italian
Living Language Russian
Living Language French
Living Language German
Living Language Japanese
Where Living Language fails
With Living Language, there is high chance of learning phrases that are antiquated or plain wrong.
Depending on the language and ironically the difficulty of the language in question, this is a problem Rosetta Stone and Living Language share, especially in languages that use polite forms for addressing elders and superiors.
What makes this so startling is that this begins in the very first lesson. In the Japanese comprehensive course used for this review, you learn two ways of saying goodbye in the first lesson, one extremely antiquated, one simply wrong for the occasion depicted.
The pictures, as briefly mentioned, are next to useless. Rosetta Stone has difficulties in this regard, for Living Language, they add nothing of value and at worst serve to needlessly confuse people.
On the issue of grammar
Many people tell you that learning grammar isn't necessary to learn a language. Our view is different – you should absolutely invest some time in grammar, but it's important how much. Grammar is useless without the language itself – the sentence structure, the vocabulary and so forth – and without those building blocks it can confuse you and make a language seem more complicated than it is.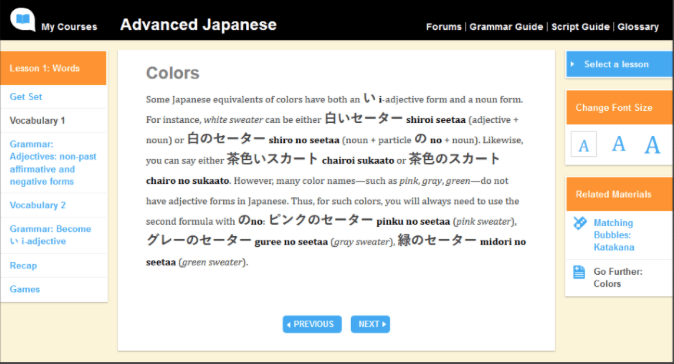 Knowing grammar can however quickly clear up misunderstandings and help you understand why certain phrases are used the way they are. The key is to not go into too much detail and to sometimes simply accept that things are the way they are, even if it doesn't immediately make sense.
As such, we thought that adding grammatical explanations could give Living Language the edge over Rosetta Stone by not leaving learners completely on their own. Alas, it's more complicated than that. Part of this isn't down to Living Language's own approach, but the format of an online course. When Living Language still consisted out of a book and audio material, it made sense to go into more detail, but people studying with online tools often want to leave the dry textbook behind. As such all language courses struggle to present grammar in a quick, easy to grasp format that doesn't get boring.
Living Language is no exception. The intention of giving you small, bite-sized grammatical explanations between exercises is good. However, there are two small problems with it, neither of which may apply depending on your own individual learning style.
1. Too much English
Generally putting the explanations directly after you've just been exposed to the new grammar point is a good idea, but suddenly looking at a wall of text in English can completely break the immersion into the other language and force you to become passive all of a sudden.
2. Very basic grammatical explanations
This is a good way not to overwhelm beginners, but the explanations themselves are purposefully very basic to the point of oversimplifying things. To just explain something the moment this is okay, but as you learn more, this approach forces you to reassess what you've previously learned and basically do it over.
Living Language vs. Rosetta Stone – the verdict
Overall, we recommend Living Language over Rosetta Stone. This depends on what language you're planning to learn, however, as the mistakes we found in LL for Japanese for example immediately rule it out.
No matter if a program is cheaper than its competition or has more features, you should never buy a language course that contains errors. Most of Living Language is completely fine, it's just jarring to think that with years of experience, not even this language lesson provider avoided a few of the most common mistakes for beginners.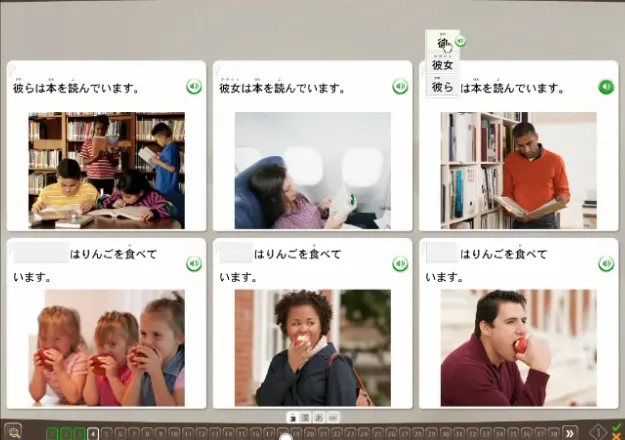 In comparison, it looks like Living Language has chosen Rosetta Stone as its direct competitor and is preoccupied with giving learners what Rosetta Stone doesn't. It improves on some parts of Rosetta Stone by adding often missed functions but makes a lot of the same grave mistakes. These mistakes include pictures that don't aid the learning process, highly questionable translations and making important content optional.
If you're choosing between Rosetta Stone and Living Language, LL offers you about the same amount of content for its core course but gets you to speak much faster, because it focuses on teaching you phrases you actually need.
A common complaint that remains is that Living Language, just like its competitors, teaches you through content that's hardly engaging. This could be due to an attempt to not make adults feel like high school students again who learn by following Jack and Jill through their life, but it misses out on the chance to make lessons apply to more real-life situations and feel less stiff – this is particularly surprising seeing as LL is a series of language learning literature in its original form.
It asks you less often to repeat lesson content in order to memorize it, which is a major bonus for those who get tired of the constant repetition of other courses, but it does take care to repeat previously learned content, meaning that some of the lessons aren't strictly new content, but review lessons.
Living Language has a slight edge over Rosetta Stone overall. The stilted language use gets better the further you move through the program, and overall you learn much more of the language and much more useful content, over a shorter period of time than with Rosetta Stone.
| | |
| --- | --- |
| Living Language Pros | Living Language Cons |
| Beginner-friendly | High price if you want to commit to several months of lessons |
| Gets you to speak fast | Subscriptions expire |
| Content designed to be used in situations you might find yourself in as a foreigner | Some phrases outdated and erroneous |
| Short subscriptions and small courses make for cheaper options | Hardly teaches reading or writing skills |
| Explanations for grammar | Too much English content |
| | |
| --- | --- |
| Rosetta Stone Pros | Rosetta Stone Cons |
| Good for absolute beginners | Picture the only method can be confusing |
| Wants to completely immerse you | No explanations for grammar |
| Entertaining variety of additional exercises and mini-games | High price |
| Pronunciation training | Content often not useful in real life situations |
| | Subscriptions expire |
| | Some phrases outdated and erroneous |
Recommended Reads: