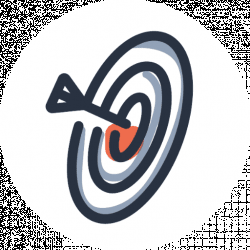 Latest posts by Online Course Rater Team
(see all)
Rocket languages and Rosetta Stone are two of the most popular online language learning platforms. But even if it's not immediately clear which of two is better, one thing is: they're both, changing the way we learn!
Bottom Line Up Front: In general, I much prefer the intuitive interface and full immersion found in Rocket Languages here. It's my pick.
However, Rocket Languages doesn't support as many languages so Rosetta Stone is actually the best option for more obscure languages.
In order to become a citizen in Luxembourg, there are some fairly ordinary-seeming requirements
The person should have lived there for seven consecutive years
It must meet 'integrity requirements' – a clean record, without any history of making false statements
The individual must pass a civics test which covers the history and culture of Luxembourg.
While fairly universal principles for standards for citizenship, however, there is a more particular one. That includes an oral examination on the native language, Luxembourgish. Until now, the only exemption allowed in place of that language exam was several consecutive of schooling in Luxembourg. But all of that is set to change!
This year, Learn Luxembourgish, an online language learning program like Rocket Languages and Rosetta Stone but particular to Luxembourgish, was officially accredited. Now, people living in Luxembourg for 20 years or more can opt out of the oral exam or consecutive schooling and instead enroll in online courses.
The Canadian Company offers lessons through Skype and provides a very affordable and accessible way to learn a language. Offering online courses like this opens the possibility of more people becoming citizens in Luxembourg. That's great especially for anyone who arrived as an adult and are working full time or are low on funds. In fact, it's part of a global trend where more people who otherwise would not have been given the chance can learn a language -in ways that might truly change their lives.
The Online Language Market is Heating Up
People are really facing a difficult decision when it comes to online language programs. The battle between Rocket Languages vs Rosetta Stone is just one among many. E-learning overall is projected to be worth over $243 billion by 2022. And there are signs that even in higher education, a good majority of faculty at least partially support non-traditional methods of e-learning.
Why Americans might be reaching for Rocket Languages or Rosetta Stone?
We all have a lot of catching up to do. As a nation, Americans, learn languages, much later in life. If they adequately learn another language at all. Compared with 92 percent of Europeans, just 20 percent of Americans learn at a young age.
Learning a new language is easier at a younger age. This is because of the greater degree of neuroplasticity in our brains, which makes language acquisition easier. However, it is certainly possible to learn as an adult! It just seems many Americans don't. One theory is that, if we start later in life, we have less schooling, less support, and we may be more discouraged. But as the economy has recovered from the 2008 recession, more Americans are beginning to travel again. Oceanic and Asian countries saw a 13 and 11 percent increase, respectively, for 2017.
With more travel, more Americans are becoming interested in different cultures and opening themselves to learning new languages. Online education and resources have been helpful even for those who remain in the states. This by offering rural and more remote communities the chance to learn a language they otherwise might not have been able to before. Plus, learning platforms have the potential to supplement instruction in urban schools and even reach those under incarceration. In other words: language learning systems offered online are truly changing how, and who can learn.
Rocket Languages and Rosetta Stone are Making Waves in the News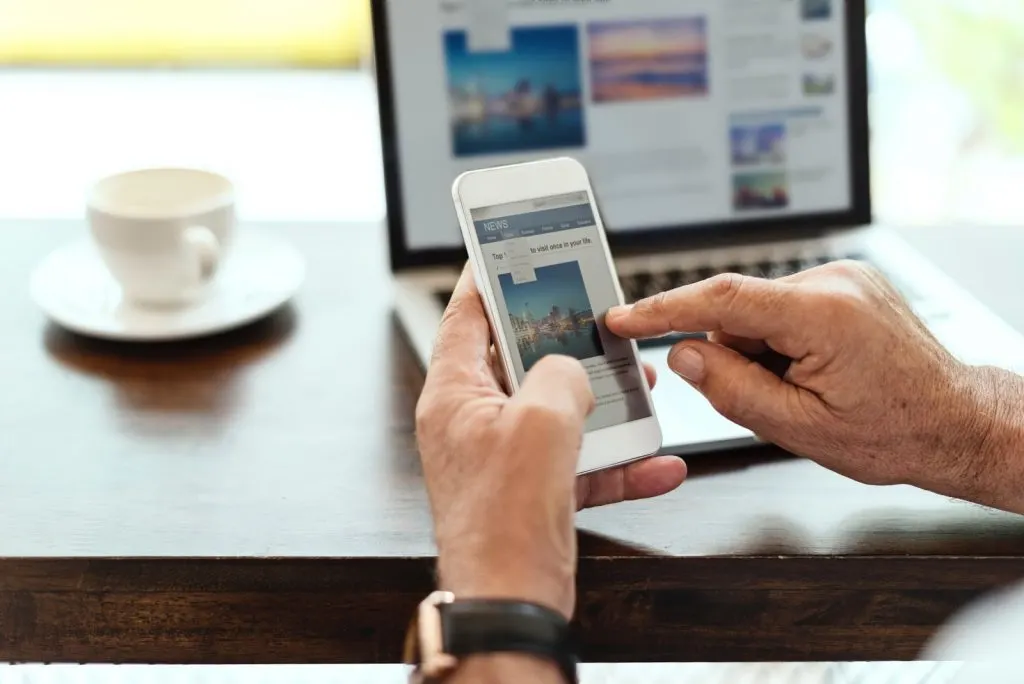 Rocket Languages may not be as famous as Rosetta Stone, but it's definitely very promising. On December 22nd, in Cision PR's report was announced that Rocket Languages is one of the leading company. This in particular for providing lessons for Chinese. The report emphasized its recent 5-star rating on Consumer Affairs and noted that Rocket Languages' focuses on conversational language education. That sets it apart from many of its competitors! In addition, Rocket Languages is a top online provider for Chinese Lessons in 2018.
For its own part, Rosetta Stone has also recently earned some acclaim. CNN recently run a promotion, and named it as their "old favorite". Rosetta is a 30 years old excellent educational software, placing a spotlight on its mobile apps, constantly updated and evolving features, and interactive and lively design.
Both Rocket Languages and Rosetta Stone are considered leading contenders in the race for top online language providers. But which one is more worth your time and money? We investigate in their review and comparison of Rocket Languages vs Rosetta Stone.
Rocket Languages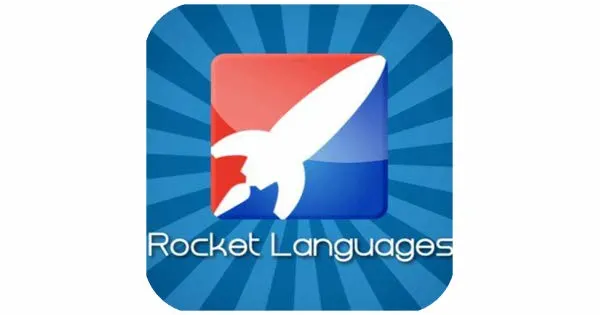 Rocket Languages has a simple mission statement: "to provide the most effective online language course possible". Simple as it may sound, though, of course, it may be a tall order. Rocket Languages does have an interesting backstory. It was officially launched around 2004, by two friends who had a desire to simply provide a different and easier way to learn new languages.
The company was founded after they took steps to:
Survey polyglots
Hire linguistic experts
Research effective learning strategies
Hired web designers and graphic artists
What began as a startup blossomed into Rocket Spanish and French, complete programs. Thes include lots of listening activities, grammar lessons, and vocabulary. Today, there are well over 1 million users, and 15 different languages are available, as well as ESL for native Spanish and Japanese speakers.
Plans and Pricing Policies
The good news about Rocket Languages is that pricing is transparent. While some companies charge different amounts based upon language, Rocket Languages charges based upon difficulty level–though there are some small differences in terms of promotions and discounts offered. And not all languages have multiple levels for learning:
Levels I: At regular price, it's around $150; with a promotion, it's about $100
Levels I+ II: $299.00, or about $250.00 with promotion
All Levels (I, II, III): About $450, or, with the current promotion, just under $260.00
As you can see, it's certainly an investment, but still more affordable than traditional programs. The different packages deals are a nice option, though we'd love to see them promote the option to skip ahead for anyone who might already know introductory material. It is actually possible to purchase single higher levels, but you have to scroll down the page to see these options.
All listed prices do not include any applicable taxes.
Methods of payment include major credit cards, Paypal and there are some alternative methods, though you would have to contact customer service as the link is currently broken.
Only digital purchases may be made; physical versions of the software are no longer available for purchase, which is not surprising but may not appeal as much to anyone hesitant about digital only technology.
Trial versions are available for some of the most popular languages, including Spanish and French, which is a great option to allow anyone to try the service without making a large investment.
Refund Policies are fairly generous. You have 60 days upon purchase to contact customer service for a full refund. There are no stipulations; this is about as generous of policy as you can get.
What Consumers and Experts Have to Say
There are plenty of consumer and expert reviews to peruse to see what others think of Rocket Languages. PC Mag gave it a four out of five rating and received praise for overall value, with plenty of downloadable material for the price point, while it received some criticism for user experience being a bit outdated; it also noted that exercises do not automatically save and tend to run long. The overall value and experience were rated well, with some slight considerations for less updated software.
Consumers Advocate gave Rocket Languages a 4 ½ star rating, noting that learning is "light, easy and fun" and excellent for new users. For more advanced speakers or those in business, they noted that it might not reach as advanced of a level as desired. Rocket Languages was also given a feature in The New York Times.
Languages Offered
Perhaps the weakest part to Rocket Languages is that there aren't as many languages offered through the platform as compared to competitors. Rocket Languages offers a little over a dozen languages, not including ESL courses for native Japanese and Spanish speakers. That said, it certainly is a vast improvement from their simple beginnings of offering just two languages. Languages now available now include:
We love the inclusion of sign language, and certainly, these languages offer some of the most in-demand courses. But we'd love to see Rocket Languages expand to additional options.
How Language Instruction Works and What's Include
Rocket Languages offers a variety of features upon purchase that makes for an immersive experience. You'll receive audio lessons, apps, software with voice recognition, grammar and culture lessons, flashcards, progress tracking, and lifetime access. You may also receive free upgrades during your service as well.
With apps for smartphones, you can learn any and everywhere. While Rocket Languages is heavily based on audio learning, activities, vocab and flashcard lessons help make for a better overall experience. Here are some details on the key features:
Interactive Audio Lessons
Divided into 20-minute blocks so you won't be overwhelmed by too much information at once, it also makes it easier to learn a little at a time for hectic schedules
Voice Recognition

This is actually a really innovative feature–it listens to your voice and can help correct your pronunciation
Reinforcement Activities
While it is unclear what these involve, repetition is important for learning a new language. We'd like to see some more details.
Tracking
You can track your progress and see areas where you need to review.
Language and Culture Lessons
Learning a new language also needs to be part of the process of learning a new culture for the best learning experience possible. This is an excellent feature, but again, there are very little details offered.
Forums
You can speak with other students and ask questions. While we like the idea of a community feature, it would be even better if you were connected with professionals and tutors to guide your progress.
Bottom Line
Overall, we Rocket Languages seems like a solid choice for learning languages online. There are some great features, including culture lessons, voice recognition technology, and a focus on multifaceted learning, with resources such as flashcards and other repetition activities. We would like to see more languages, perhaps a slightly lower price point, and more in involvement with professionals or tutors. Overall, especially based on ratings and very generous return policy, it's a safe bet. You might want to ask for details that are not covered on their site.
Rosetta Stone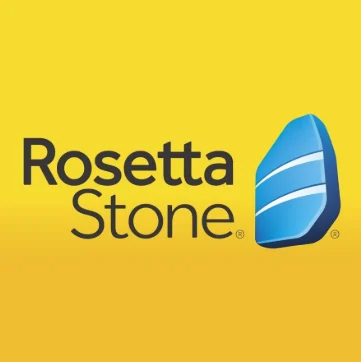 Rosetta Stone is one of the oldest among language learning available online. Unlike Rocket Languages, it did not begin as a startup but instead has a more traditionally based background. It was founded in 1992 and now offers 30 languages. Their mission statement is a bit more expansive than Rocket Languages' and includes a dedication to promoting "positive learning outcomes" for in "homes and schools". They also mention their places as a leader in literacy.
There's more information about Rosetta Stone as a company overall, with a full page dedicated to its company history and its various transformations. It wasn't until 2013 that they became fully cloud-based. Through Lexia, their branch devoted to promoting literacy, their programs have been backed by research and independent evaluation.
Plans and Pricing Policies
Like Rocket Languages, Rosetta Stone offers fairly transparent and consistent prices; different languages have a price point variation of very little. What is different, however, is how you pay. Everything is priced per month, rather than by complete programs, so it's hard to compare. On face value, it seems much cheaper, but it certainly is not necessary. If you complete courses quickly, it's likely going to be more affordable, but not if you will need many months.
The average pricing for programs is as follows:
Upon check out, you'll also potentially be offered discounts, though this is not guaranteed, and may be more of a promotion. Prices also do not include any applicable tax.
Methods of Payment: Methods of acceptable payment include major credit cards such as Visa, Discover, American Express, and Mastercard and Paypal. You also have the option to make payments all at once, if desired, for multi-month plans, offering a very good level of flexibility for any budget.
Refund Policies are a bit less generous than Rocket Languages but still reasonable. You can request a refund within 30 days of purchase, and only products that include original receipt of purchase, and you also must prove that the product has been removed and deactivated from your computer and/or mobile device.
Physical Copies are available through select retailers.
Demo Version: Comparable to Rocket Languages, you can give Rosetta Stone a trial before a full purchase. There's a demo version for a few major languages.
You may cancel at any time
What Consumers and Experts Have to Say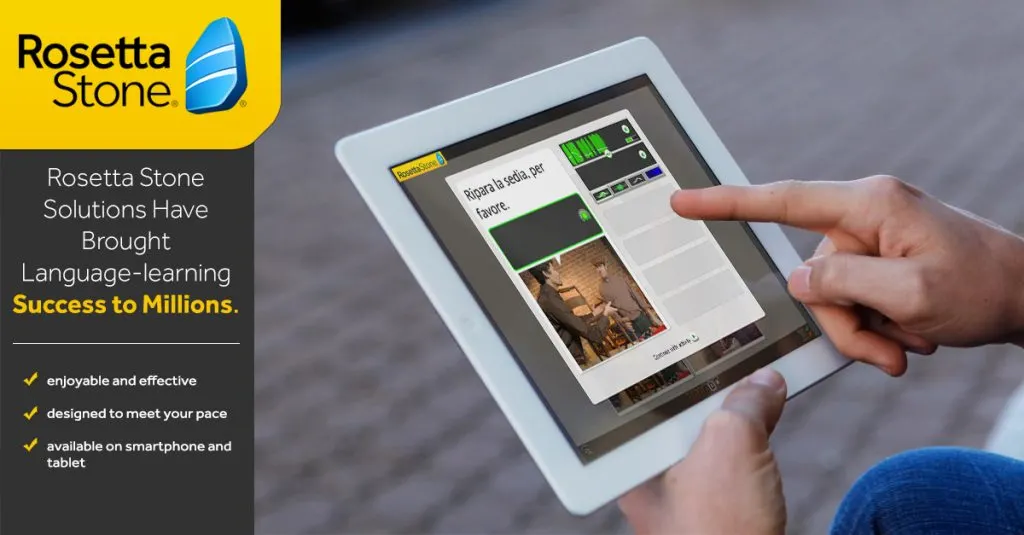 Rosetta Stone also gets a review on PC Mag, making it more easy to compare vs Rocket Languages.
Strangely enough, it also earned that same four and a half star rating (out of five). But the reasons for the rating were very different: while Rocket Languages was criticized for more difficult user experience, this is where Rosetta Languages earned the most acclaim, with reviewers nothing a polished interface complete with online tutorials with a phrasebook, reading, and games. And the criticism was also something Rocket Languages was praised for–there isn't a cultural element, as Rocket Languages offers.
It was claimed "the most effective" online language system on Top Ten Reviews, with high praise for an immersive teaching style and some mild criticism for the added tutoring feature because it comes at an extra cost. However, there were certainly a share of negative reviews. One review, in particular, echoing other complaints, cited a lack of cultural relevance and also suggested that as a subscription service, the price point did not seem to be worth it.
Languages Offered
With 30 languages available, Rosetta Stone offers about twice the number of languages than Rocket Languages does.
In addition to the ones Rocket Languages offers, Rosetta Stone also offers less common languages such as Dari, Filipino, Pashto, Persian, and Swahili. Of course, if you are taking a very common and popular language, it doesn't matter so much how many languages the company offers. Still, we love the diversity of languages offered.
How Learning Works and What You Get
Learning with Rosetta Stone includes short lessons, practice on conversations, and many activities devoted to repetition. Visual cues and examples are also instrumental to learning. Like Rocket Languages, you'll also get voice recognition to practice proper pronunciation.
There appears to be a more subtle and seamless integration system than Rocket Languages, in that there are not separate grammar lessons but are more incorporated within lessons. The interactive user face is easy to use and also includes learning games.
Certainly, there seems to be an emphasis on user interactivity, usability and repetition–and the features in of themselves seem to mimic a more updated version of many of Rocket Language's, minus the cultural integration.
Other resources include:
Mobile Apps for on the go and downloadable lessons
Offline Audio Lessons
Phrasebook, for reference and building up your vocabulary
Stories featuring native speakersThis in some ways seems to be a better replacement for the online forums with Rocket Languages. You can also add tutoring service, but it's an additional cost with mixed reviews.
Bottom Line: Rocket Languages or Rosetta Stone?
Rosetta Stone is a well-established company with an innovative and enjoyable interface; they also incorporate active learning games and offer many languages. The biggest problem with Rosetta Stone includes the downsides to a subscription-based service and the lack of cultural integration which also helps you understand the nuance of languages.
SIDE NOTE: One of the reasons to go with Rosetta Stone is actually that they have many different discount programs (student discounts here, military discounts here).
Final Verdict on the Rosetta Stone vs Rocket Languages Debate
Bottom Line: In the competition of Rocket Languages vs Rosetta Stone, it's a close call, but we give the edge to Rocket Languages for general use.
Rocket Languages has a more straightforward pricing system, language integration, and less in the way of negative reviews. For anyone picky about user interfaces, however, or anyone studying a more unusual language, Rosetta Stone may be the better option.