Latest posts by Jessica Lauren Vine
(see all)
Learning a new language doesn't have to be stressful, and many people even find it relaxing to learn another way to communicate. Looking at Babbel vs Mondly can help you figure out which language learning platform is the best one for you.
Whether you're trying to learn a new language for work or you just want to sharpen your mind, there are plenty of reasons to pick up a new language. Many jobs require people holding the position to be bilingual, and even if you aren't looking for a new job, you never know when it will come in handy.
Using a program that fits with how you learn and gives you value for your money is a must. Continue reading this article, and I'll take you through the must-know facts on both Babbel and Mondly.
Main Differences Between Babbel vs Mondly
The Main Differences Between Babbel vs Mondly are:
Babbel is straightforward and matter-of-fact, whereas Mondly gives users plenty of gamification to keep them engaged
Babbel offers 14 languages, whereas Mondly offers 41 languages
Babbel is headquartered out of Germany, whereas Mondly has headquarters in Romania
Babbel does not have lifetime unlimited access, whereas Mondly offers lifetime unlimited access for a reasonable price
With these major differences, we must get into both of these programs to figure out which one offers the most bang for your buck and the best learning experience.
Babbel vs Mondly: Babbel Overview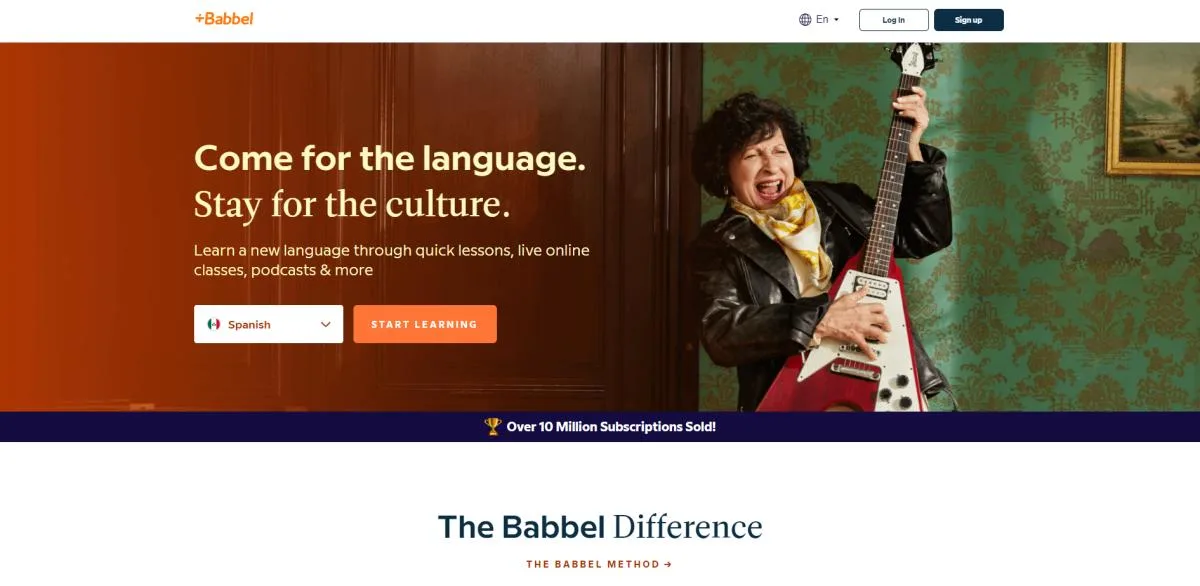 Babbel was the language learning app that started it all. Back in 2007, they burst onto the scene and were the first language learning app. Even though they were the first, they didn't rest on their laurels and continue to grow and improve with the times.
Babbel claims they are the shortest way to a real conversation. While some apps focus on teaching users as many words as possible, their goal is to get users to have conversations as early as possible. Vocabulary is important, but Babbel values the ability to have a conversation more than anything.
73% of their users say they were able to reach the initial goal they set when setting up their accounts. Babbel is proud of this achievement and attributes the success to the over 10,000 hours of content available in 14 languages.
Babbel is the only language app that is customized based on your native language, so you can build on skills you already know. This gives you a headstart instead of sticking you behind the eight ball when you first begin.
Over 750 people are working in Berlin and New York to make the app better every day and to support customers that already use the app. With over 1 million active users, they are doing well with growth even though they don't have a free plan available. You can only go through one lesson before you need to choose a subscription option that allows you to continue through the course.
Getting Started & Using Babbel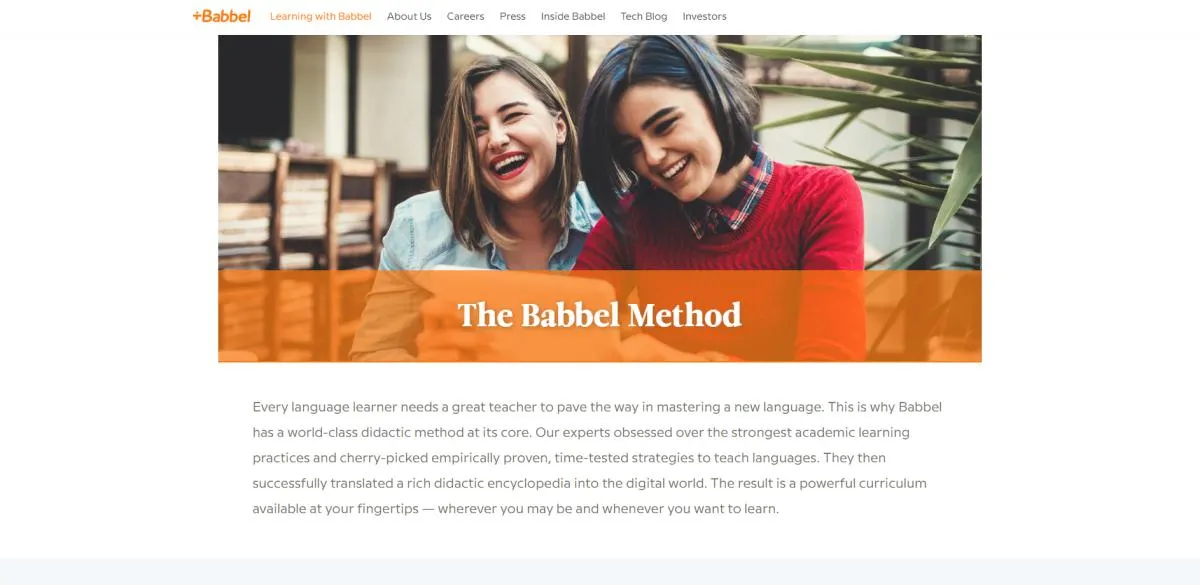 It's really easy to take your first lesson with Babbel. You can take it for free without entering any of your payment information or signing up for a trial. They offer a demo lesson so you can see how the learning process goes.
Once you sign up for your account, you'll see a lot of lessons when you scroll down on the app, but all of them except for the first one will have a lock on them. To unlock the rest of the lessons, you have to choose a subscription.
When you go through the first lesson, it just shows you vocabulary words, make you listen, and gives you matching tests. It's pretty simple, and the app is very easy to figure out—unlike Mondly that has so many options that it can be overwhelming when you're new to the app.
Teaching Method
All of the language learning apps have a different way of teaching your chosen language. Yes, some things overlap, but all of them put their own spin on things and think their teaching method is the best.
Babbel teaches through conversation and tries to get you conversational as soon as possible, and they do this through immersion. It's just like when you were learning to speak your primary language—you were in it all of the time.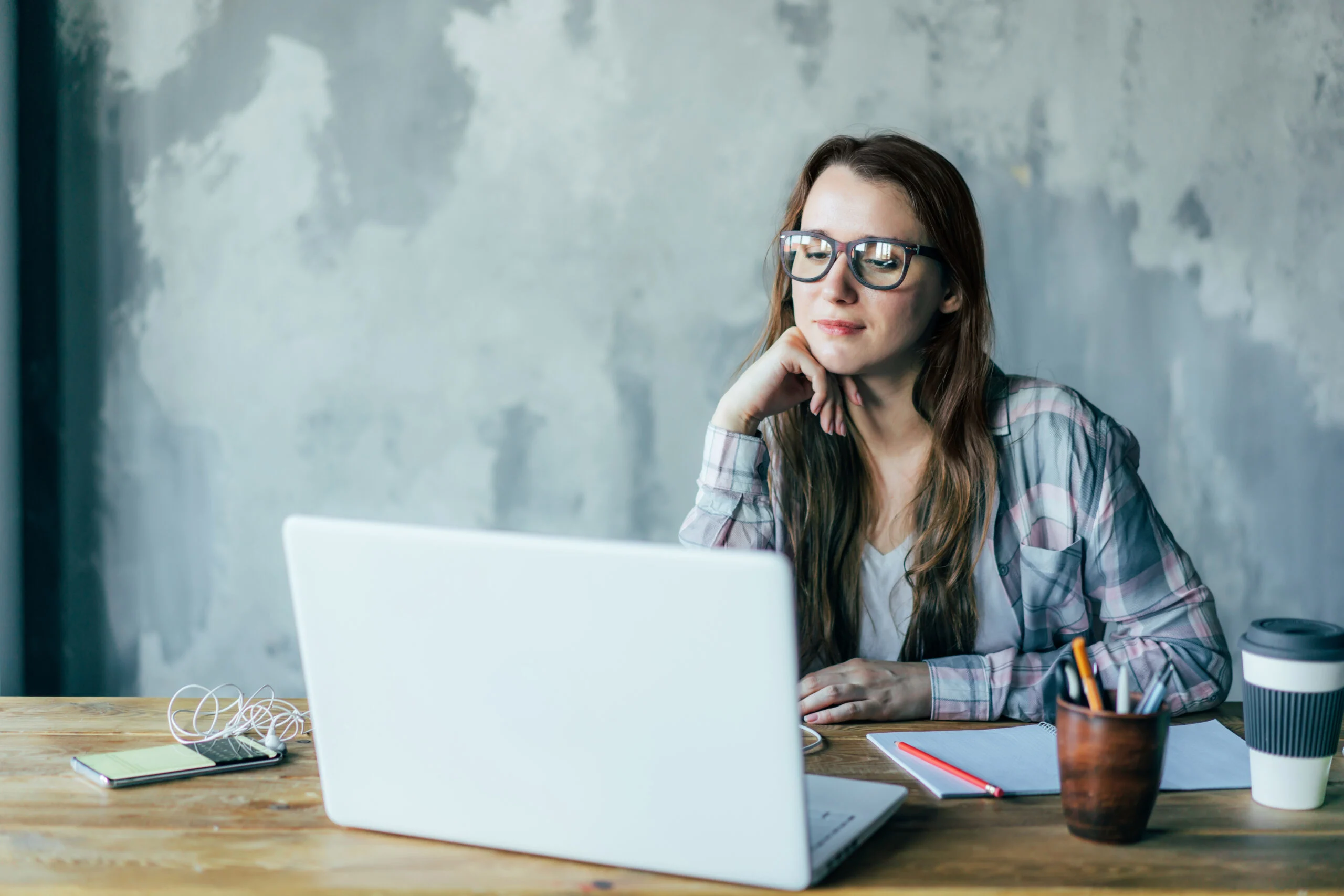 The courses work great for learners because they are based on the user's native language and interests. They also use proven cognitive techniques to move the language into your long-term memory.
Babbel uses real voices and speech recognition so you can start talking quickly. Keep in mind that speech recognition isn't perfect with this language app. However, you can type on your phone if you'd rather do it that way instead of speaking.
The app teaches through real-life dialogue instead of getting you to practice strange sentences over and over. Many people like this approach better since it does allow them to start having conversations sooner.
Support
If you have problems with Babbel, you can look for help by topic. If you still feel stuck after you've dug around a little bit, you can contact support through the contact form on the website.
Pricing

If you plan on using Babbel for at least a year, the 12-month plan makes the most sense and comes out to only $6.95 per month when you pay $83.40. For 12 months of learning, that's not a bad deal.
You can also get 1 month for $13.95 per month, 3 months for $9.95 per month, and 6 months for $8.45 per month.
Babbel vs Mondly: Mondly Overview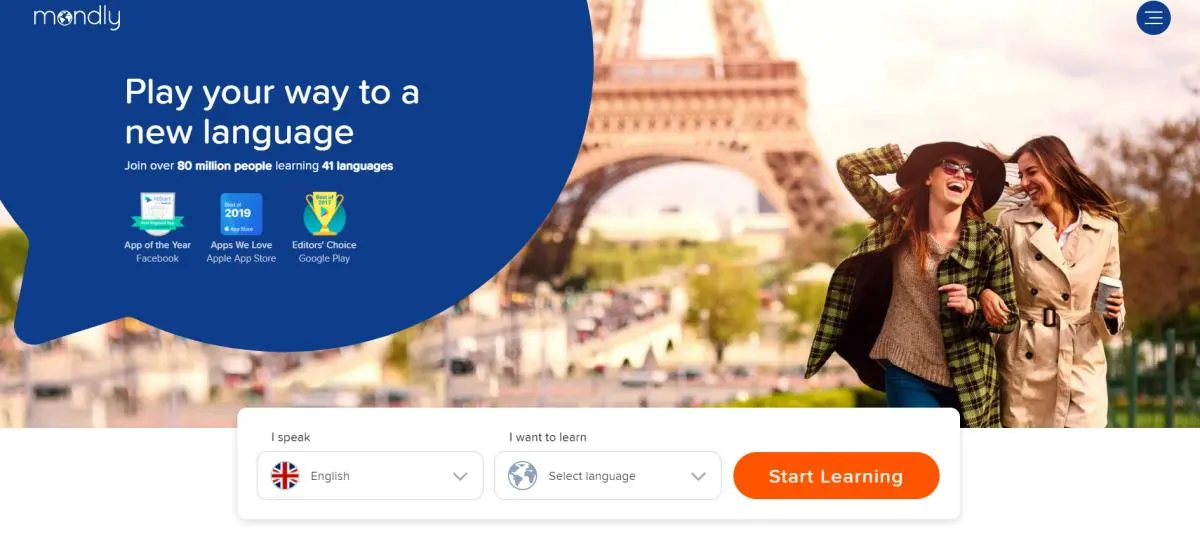 In 2014, Mondly hit the scene and now claims you can play your way to a new language. The short, bite-sized lessons do make it easy, but it doesn't exactly seem like a game when you're going through it. However, it does have some cool graphics that come up and show you where your brain is storing the new words you learned.
The app is pretty easy to understand, but it doesn't quite have that smooth feeling Babbel puts out. Users have too many options for what they can do, and sometimes that causes people to choose nothing and get behind in their learning journey.
Mondly claims it can help you start speaking a new language quickly through its teaching methods. They also point out that they teach lessons that make sense instead of abstract lessons you'll never use, like "Jim flies high in the sky" or something else catchy.
One cool thing about Mondly is that you can use the app hands-free. You can work out, jog, cook, or do anything else, and you can continue to learn lessons while your hands are busy.
Getting Started & Using Mondly
Sign up for Mondly can be as simple as using your Facebook or Google to log in through your phone. Once you do that, you'll go through a short tutorial so you can get started without stumbling through the app. It explains a bit of what you can expect, and then they throw you in to start your first lesson.
There are a lot of lessons available, but you have to subscribe to get access to everything. Unlike language apps like Duolingo, they do not have an option to use it and watch ads to continue using it for free.
You can use a 7-day free trial to see if it's a good program for you. It is a little confusing because of all of the options right up front. I like being able to see the next thing I'm supposed to do to advance toward my goal. Mondly simply has too many choices available for my personality.
Teaching Method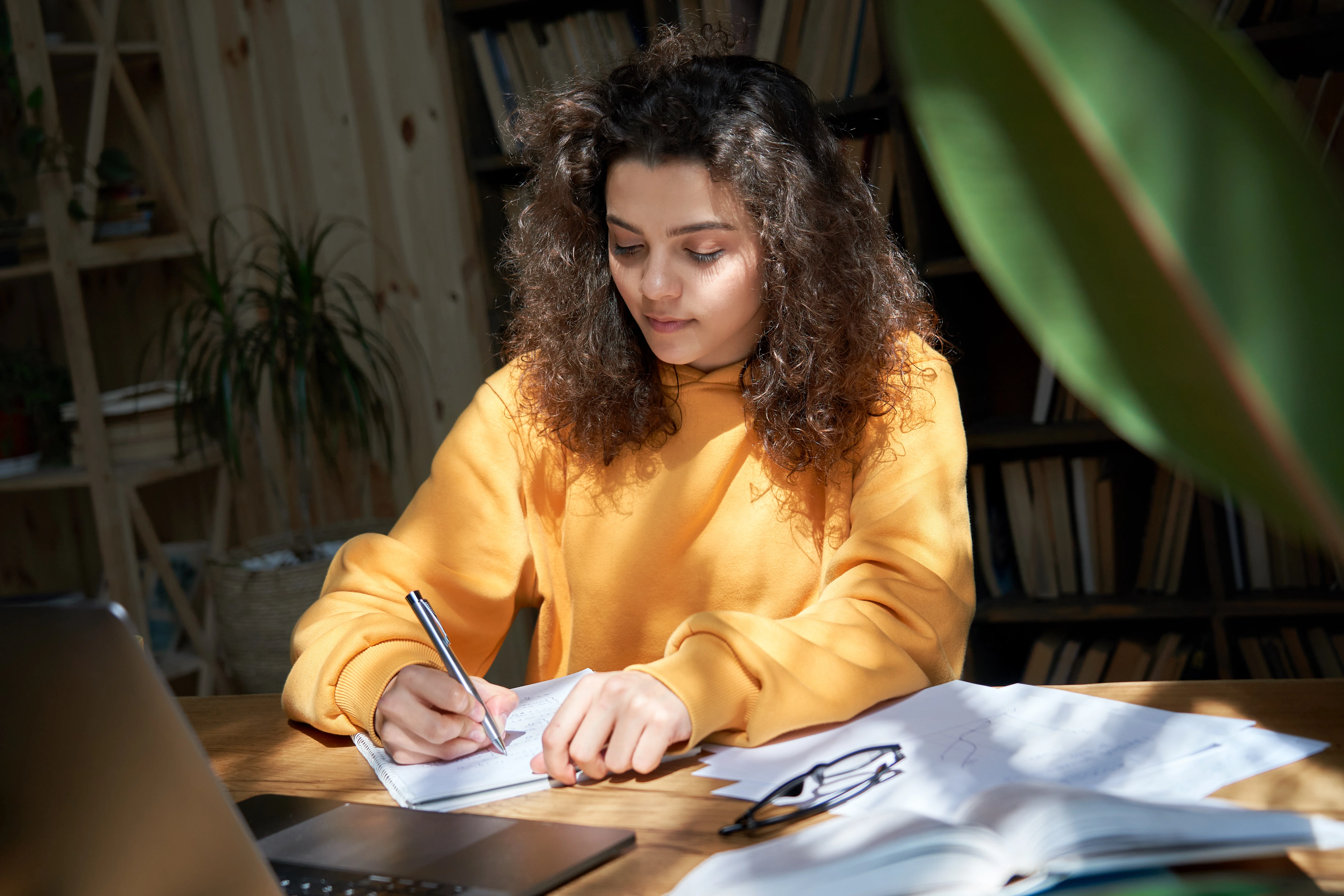 You can fit a Mondly lesson in any time throughout the day. They are very short and easy to understand what they want from you. That's a big plus for this app, and there are some more positive things.
The learning reminder function is very helpful and allows you to keep yourself on track with your lessons. Not only that, if you have the unlimited languages program, you'll be able to switch between languages if you learn multiple languages and want to make sure none of them get rusty.
They have more than 1,000 language combinations, making it easier for users to learn from their language. They also have 50 topics to help prepare you for the most common situations to arise, and the grammar and conjunction function makes it easier for you to learn some of the basic rules quicker.
They also have a special teaching method for kids if you want your children to learn another language.
Support
If you want to contact support, the only way you have to do that is through the contact form. Since the app is pretty straightforward, it's not likely you'll need to speak with anyone.
Pricing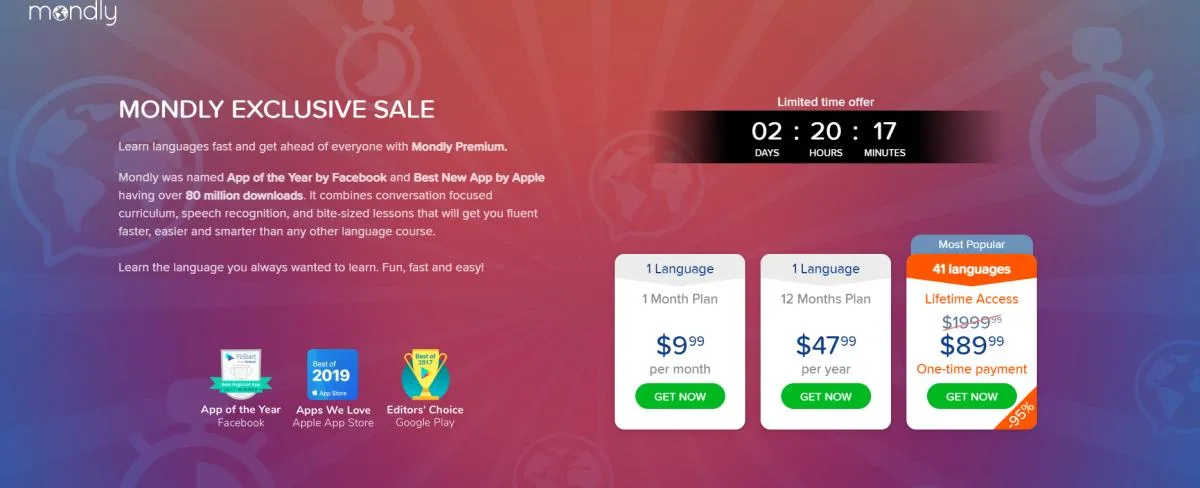 When you go on the website, they have a crazy sales tactic trying to get people to buy right away at a 95% discount, but despite the counter, that price does not go away. If you only want to learn one language, you can either select the $9.99 per month plan or purchase a one-year plan for $47.95. However, the plan many people pick is the lifetime access to 41 languages plan for only $89.99.
What Are the Top Reasons for Learning a Language?
If you're trying to motivate yourself to learn lessons, you might be looking for the top reasons to learn a language. The best reasons to learn a language are:
Increase your value in the workplace
Open up the ability to talk to new people
Keep your brain sharp by learning new things
There are many other reasons you might want to learn a language, but these reasons alone make it worth the effort.
Other Language Learning App Options to Consider
Duolingo:
This is a very easy-to-use app, and it's free as long as you watch a lot of ads. Even so, it helps you learn and stay motivated, and who could resist the adorable owl?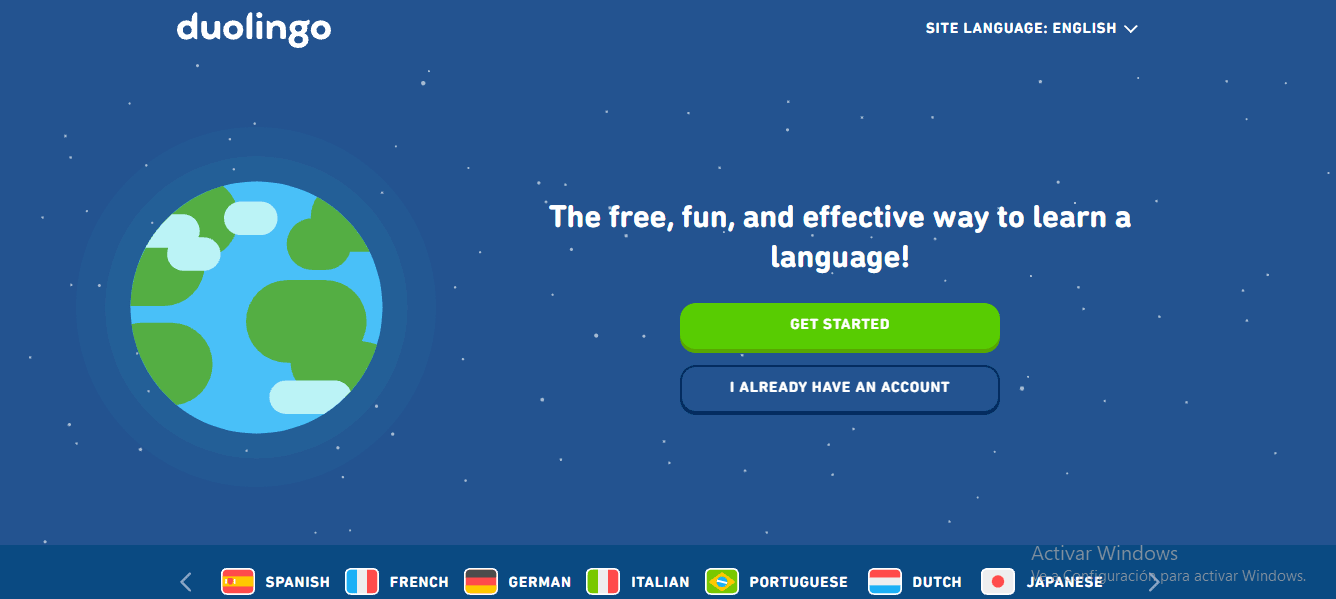 Rosetta Stone:
This program has been around since CD-ROMs, and now you can access it in the palm of your hand on the phone. If you only want to hear your new language and learn that way, then this is a good option.
FAQs
Question: Will Babbel or Mondly ever go to an ads-support model?
Answer: If you want to get Babbel or Mondly through watching ads, sadly, that isn't in their plans.
Question: Can I write language apps off on my taxes?
Answer: If you're trying to learn a language for your business, you should speak to your tax professional and ask them since you may be able to count the subscription as an education cost.
Question: Are language apps as effective as a live teacher?
Answer: Different people learn in different ways, but live teachers are likely more effective, but they're also much more expensive.
Conclusion – Which Language App Is Best?
After going through Babbel vs Mondly, you've likely chosen one you like better than the other. Babbel is the easy choice for me because of its app setup. I can't get over that Mondly has so many different things available for you to do at first.
If you're a structured person like me, Babbel will likely be your choice too. On the other hand, if you really like to go with the flow and don't like structure, Mondly may be the best option for your learning style and personality.