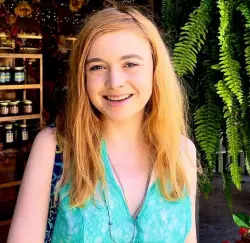 Latest posts by Erin Jamieson
(see all)
Even since some of my relatives took the exam, the GMAT has changed. In April 2020, the GMAT began to be offered online in response to the pandemic. And it's becoming harder than ever to score above 700. The question is: are testing prep platforms like Magoosh and Kaplan keeping up?
Both Magoosh and Kaplan offer some pretty tall promises. From score guarantees to free trials, mock tests, and targeted practice, it can be hard to decide which offers the better value. I'll share my insights on what courses on Magoosh or Kaplan offer.
From free sources to nuanced study plans and test accuracy, there are some pretty interesting differences between Magoosh and Kaplan.
Read on to see which platform I recommend most as well as my tips for finding free or low-cost GMAT test prep materials.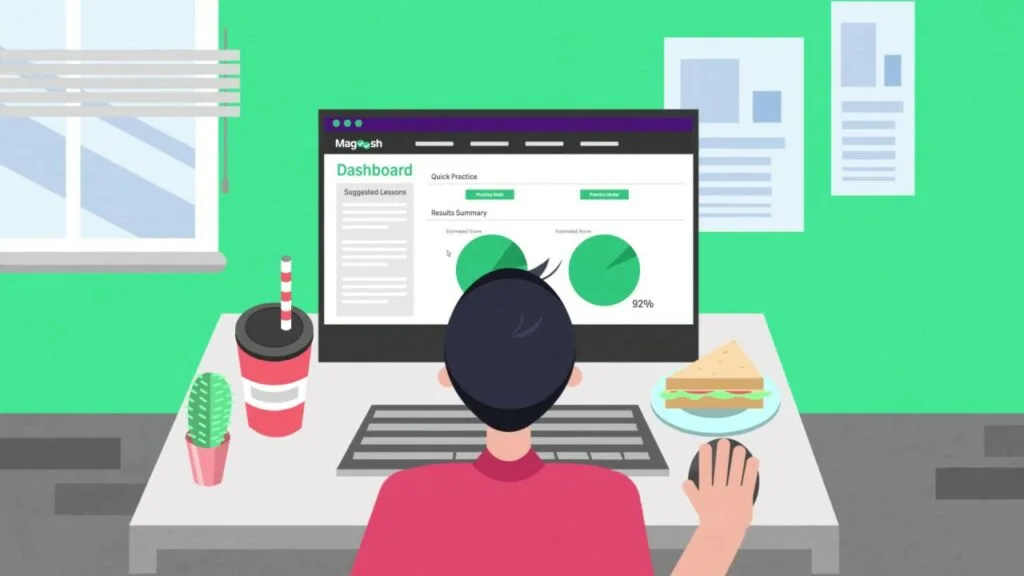 Bottom Line Up Front Summary: While both Magoosh and Kaplan offer extensive resources for the GMAT, I recommend Magoosh for the average test-taker.
Magoosh offers far more affordable plans, but with many of the great features also offered through Kaplan. A 50 point score improvement guarantee is another reason why I'd recommend Magoosh or Kaplan for the average test-taker. Sign up for Magoosh GMAT Plans Here.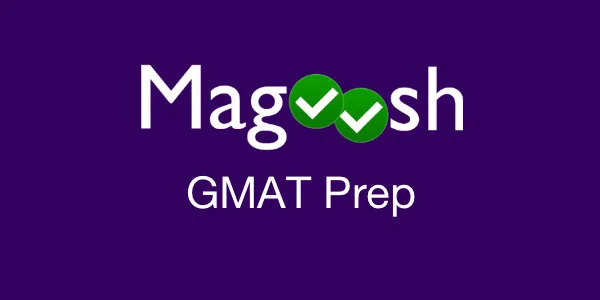 Increase Your GMAT Score | Magoosh
Affordable GMAT test prep - improve your score or your money back. Try now! 340 video lessons, 1300 practice questions, 24/7 email support.
Enroll Today
We earn a commission if you click this link and make a purchase at no additional cost to you.
Main Differences Magoosh vs Kaplan GMAT
The main differences between Magoosh vs Kaplan GMAT are:
Magoosh

offers affordable plans for online studying, whereas

Kaplan

offers more premium plans, including online and in-person prep

Magoosh

offers self-study, live classes, and individual tutoring, whereas

Kaplan

offers live, self-study, in-person and bootcamps

Magoosh

offers a 50-point score improvement, whereas

Kaplan

offers a basic higher score guarantee
Magoosh or Kaplan: Which is Better for GMAT Prep?
If you're studying for the GMAT, it's stressful enough to go through practice tests, check your estimated score, and sign up for the test. So I want to take off some of the stress by directly comparing Magoosh and Kaplan. Here's my comparison.
Company Overview
A company's history tells you something about its standards and approach to the GMAT prep. While both Magoosh and Kaplan have been in the test prep industry for a while, there are some notable differences.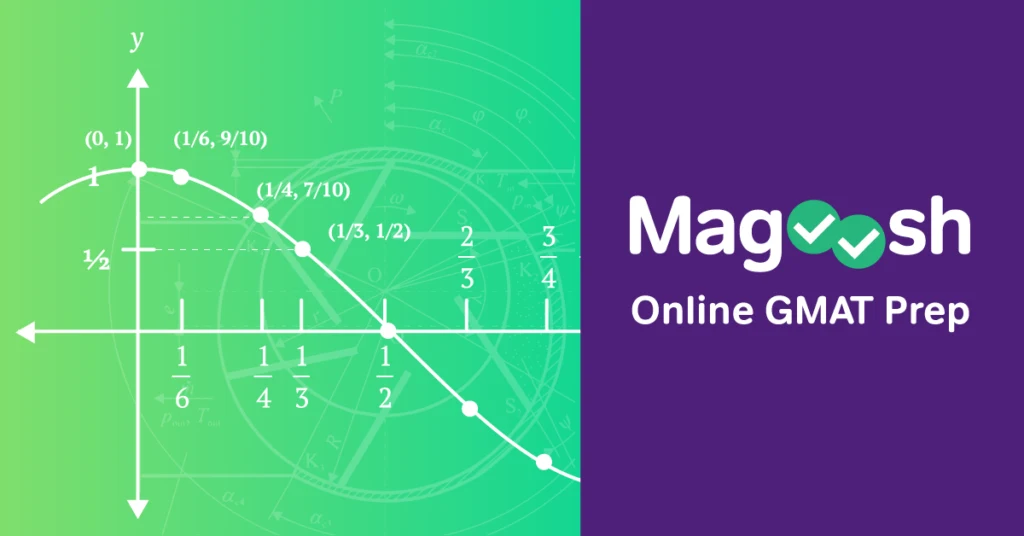 Magoosh was founded in 2009 by former students at UC Berkeley. Headquartered in Berkley, Magoosh got off to an excellent start. By 2016, it was recognized as one of the fastest-growing private companies within the Bay region. Magoosh has also received rewards for company happiness, entrepreneurship, and more.
While I was introduced to Magoosh by a private tutor with one of their books, it starts all online. Their first-ever product was prep materials for the math/ quantitative section of the GMAT.
Since then, they've expanded both their GMAT test prep materials and another standardized testing. Over 1.5 million students have studied with Magoosh, a platform known for its test score guarantee and competitive pricing.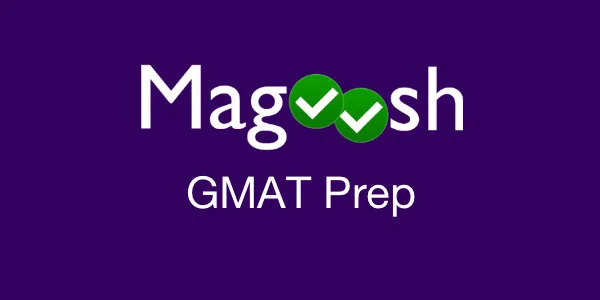 Increase Your GMAT Score | Magoosh
Affordable GMAT test prep - improve your score or your money back. Try now! 340 video lessons, 1300 practice questions, 24/7 email support.
Enroll Today
We earn a commission if you click this link and make a purchase at no additional cost to you.
Kaplan
I admit it: though I knew that Kaplan had been around for a while, I didn't realize just how long. Kaplan was founded back in 1938 as a private tutoring company. It grew into a well-known company after being sold to The Washington Post Company in the late 1980s.
As of 2019, Kaplan is owned by Purdue University and offers preparation for over 230 standardized tests, including the GMAT. If Kaplan is known for anything, it's its long history of tutoring and wide audience reach both through online and traditional test prep materials. Kaplan won recognition as a 2021 Newsweek Magazine Best Places to Work.
Winner: Draw
Kaplan has a much longer history, but also a much more complicated one than Magoosh. I respect Kaplan's traditional roots but also see strength in Magoosh's online foundation.
Main Course Features & Resources
Both Magoosh and Kaplan offer some pretty decent study materials for the GMAT. What you get depends on your plan, but here's a glance at how Magoosh and Kaplan help you study.
Magoosh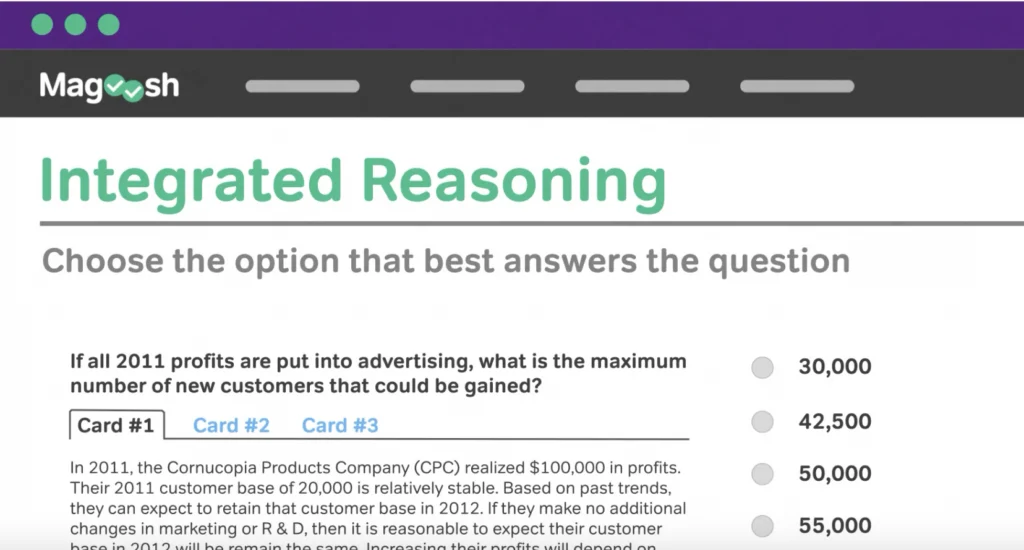 Magoosh, depending on your plan, covers all sections of the GMAT. Full-length practice tests, sample practice questions, and score predictors are paired with study plans. Every plan can be paused at any time and you have 24/7 technical support. The mobile app allows you to learn on the go.
I also really like that there are explanations for questions, flashcards, and an answer history so that you can revisit materials. Probably one of the best features is their score point guarantee.
It's just a few points for their basic plan, but a 50-point guarantee with all other plans. If you can prove that you didn't improve your score from a previous GMAT exam, then you're refunded.
Kaplan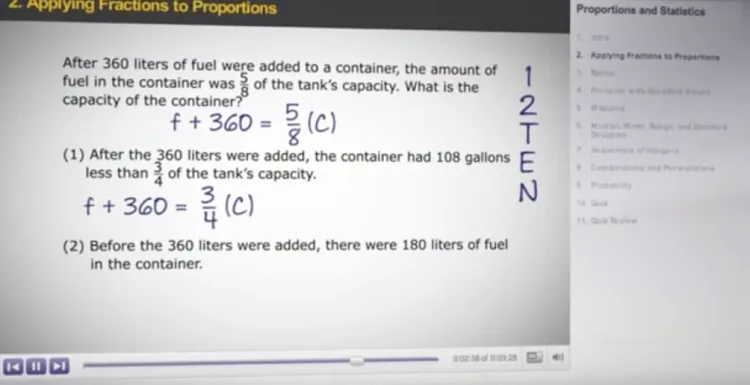 Kaplan's features overlap with Magoosh's but also differ. Like Magoosh, you'll get a few to several practice tests, video lessons, and strategy tips.
However, Kaplan does offer a few more things, such as supplemental e-books and a test simulation booklet. Their point increase guarantee is only plus a point, not plus 50 points. Like Magoosh, you can also learn on the go with a mobile app.
Winner: Magoosh
I have to hand it to Kaplan because they offer some pretty solid features. I like that e-books and guides are included. However, when I'm comparing the overall packages and costs (up next), Magoosh offers a bit more.
You can buy e-books for a low price, and Magoosh offers that 50 point score improvement for most of its courses. It just edges out Kaplan, but both have helpful tools for GMAT prep.
Plans and Pricing
When I was preparing for standardized tests, both for undergraduate and graduate admissions, I was overwhelmed with comparing costs. Magoosh and Kaplan are pretty different, to say the least.
Magoosh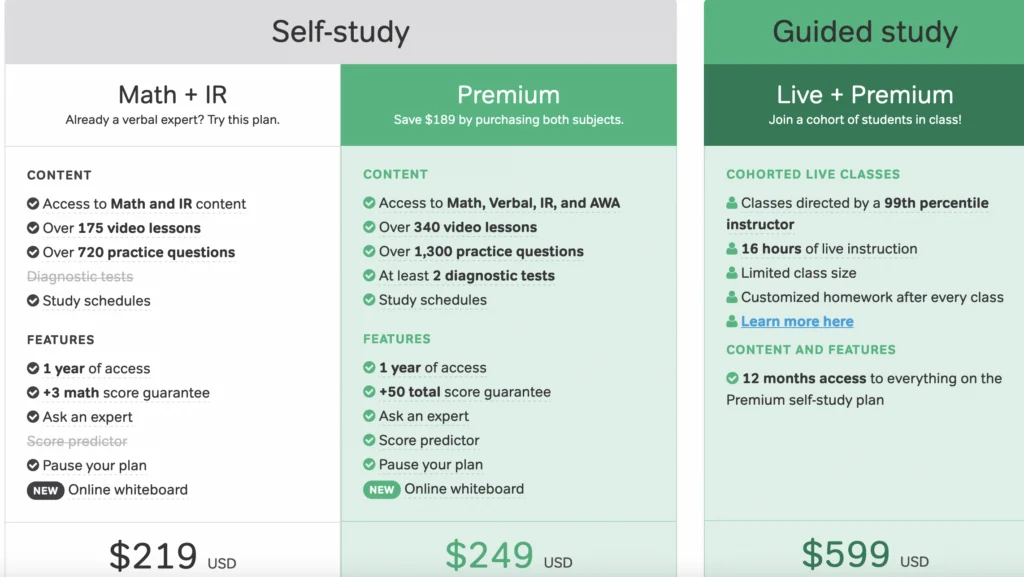 Magoosh has some nice options for both self-studying and studying through live classes. I like this because I fully believe some, myself included, benefit from more personalized attention. With the self-study plan, you can either buy a basic version that covers math and integrated reasoning, or a premium version.
Both include 1 year of access and a point guarantee, but there's a huge difference between the number of features you get. The premium version provides two diagnostic tests, AWA materials, 600 more practice questions, and over 200 more video lessons.
Live with premium provides all of the features you get with self-study premium, plus 16 hours of live instruction. I love the addition of personalized homework assignments and small class sizes.
Self- Study Math + IR

$219 for 12 months or $54.75 / every 3 months

Self-Study Premium

$249 for 12 months or $62. 25/ every 3 months

Live + Premium

$599 for 12 months or $149.75/ every 3 months
Kaplan
Kaplan is pretty different for both its pricing and options. Test-takers have three options: completely in-person, live online, and a personalized tutoring test package. They do offer to finance, but those payments depend on your credit, with terminology such as 'as low as.'
Person, courses offer 24 hours of in-person classes, books, and resources, on-demand prep courses, e, and 6 full-length classes. The Live Online plan gives you the same materials, only online.
The personalized test package includes 10 hours of private tutoring, plus books, resources, and a customized study plan. They also offer a Bootcamp that condenses course materials in 3 weeks, but, at $2500, I don't highly recommend it.
The closest plan Kaplan has to one offered through Magoosh is their self-paced plan. This plan includes interactive video lessons, full-length tests, and e-books.
These are all great features– but the prices may make you do a double-take:
Complete In-Person

$1899 (financing low as $159/ month)

Live Online

$1599 (financing low as $134/ month)

Private Tutoring Package

$2450 (financing as low as $205/ month)

Self-Paced on Demand
Winner: Magoosh
It isn't fair to compare private tutoring with an online course. But there are several reasons why Magoosh pricing makes sense for GMAT prep.
While some people need tutoring, I do like that Magoosh offers budget-friendly options. When you compare the Magoosh online live class, it's just a better value. Sadly, a lot of Kaplan prices just aren't affordable.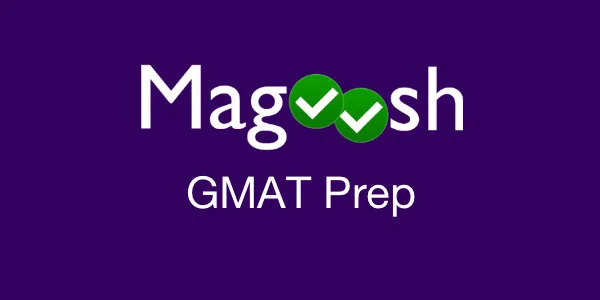 Increase Your GMAT Score | Magoosh
Affordable GMAT test prep - improve your score or your money back. Try now! 340 video lessons, 1300 practice questions, 24/7 email support.
Enroll Today
We earn a commission if you click this link and make a purchase at no additional cost to you.
Other Resources and Student Experience
Beyond their main plans, both Magoosh and Kaplan offer other options. Plus, I wanted to compare how other test-takers felt about Magoosh vs Kaplan. The difference between the two platforms was pretty interesting.
Magoosh

Magoosh offers separate one-on-one tutoring which I admit is a little expensive, but not way far off other private tutoring options, at $110 per hour, or $900 for 10 sessions.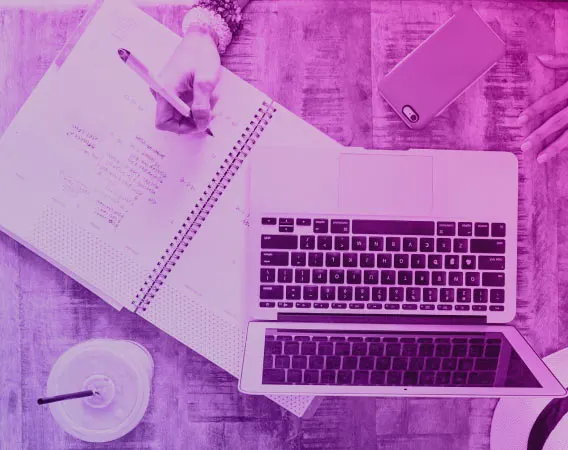 Online GMAT Tutoring | Magoosh
Tutoring is a great opportunity to talk about strategies, build a study plan, figure out what to bring to the test center, and pinpoint what to focus on in your studies.
Check Price
We earn a commission if you click this link and make a purchase at no additional cost to you.
That comes with a money-back guarantee and personalized attention. Free resources include a running blog with links to many helpful tools. You can learn about the GMAT, take a practice diagnostic test, view limited lessons, and even short study guides.

GMAT Blog: Free Study Resources | Magoosh
Free GMAT preparation materials designed to help you get your best score on the GMAT exam. Take a practice test, learn about scoring, study schedules, study tips, and more.
Check Price
We earn a commission if you click this link and make a purchase at no additional cost to you.
Students are taught by former test-takers who scored within the 99th percentile overall. External, individual student reviews awarded the experience an average of 4.5 to 4.6 out of 5 stars, and most found that learning with Magoosh was both helpful and intuitive.
Kaplan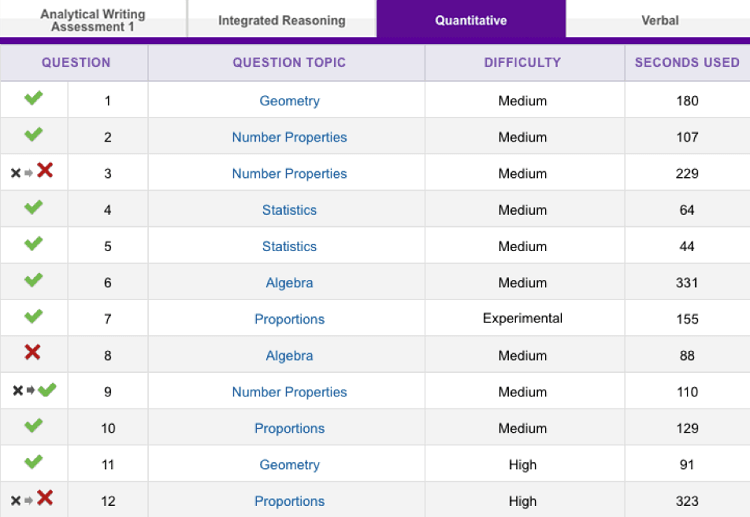 I like Kaplan's free GMAT test prep resources too. These include a question of the day, a short 11-question quiz, a free practice test, and an overview of the GMAT exam. These free resources are found on their GMAT Study Page. But where Kaplan shines is its free starter kit, offered in cooperation with Manhattan Prep.
I was excited when I stumbled upon this free test prep kit from Manhattan Prep. While it certainly doesn't replace a full study experience, it's a great resource.
Related read: Magoosh vs Manhattan GMAT.
The free download includes a love workshop and e-book for the quantitative section, an e-book for the verbal section, lessons on data sufficiency and sentence completion, and one full-length practice test. You will need to create an account, but all of these materials are free. Download Here.
Just like Magoosh, tutoring and classes are offered by former test-takers who scored in the 99th percentile for the GMAT. While some reviews were a bit lower for Kaplan vs Magoosh, on TrustPilot, students awarded an average of 4.6 out of 5 stars.
Most felt it was a helpful and efficient experience. A few felt that the experience didn't meet their learning style needs.
Winner: Draw

I like that both Magoosh offers free resources, from learning about the test to getting tech support and help. The only reason that Magoosh gets an edge here is because of the student experience. It's a slight difference, but Magoosh offers just a bit more for different types of learning, and the resources are just a bit more helpful.
At the same time, the starter kit is hard to beat, and this is such a great resource for students who can't afford a full course. In a nutshell: both platforms do well in this category.
Frequently Asked Questions
Question: Is the GMAT Test Hard?
Answer: The GMAT certainly can be difficult, but probably not in the same way that you're imagining. The math (quantitative) section of the GMAT tests you on algebra, geometry, arithmetic, and basic probability. The qualitative section covers some challenging vocabulary but is not way above and beyond most standardized tests.

Yet a mere 6 percent of the annual 200,000 who take the GMAT every year score above 700. The reason why it's difficult is the way the questions are asked, trick multiple choice answers, difficult wording, and the test length.

The quantitative and qualitative sections of the GMAT are also computer-adaptive. The more you answer correctly, the more challenging your questions will become.
Question: Which is Better: GMAT or GRE?
Answer: More people take the GRE every year than the GMAT, but it isn't because the GRE is a better test. The GMAT is used primarily for business programs, such as MBA programs.
The GRE is a standard test for a myriad of other graduate schools. Some MBA programs do allow you to choose between the GMAT and the GRE. In this case, be strategic.

While the GMAT is considered more difficult, it could be easier for those who excel in math, especially geometry. Make sure you know what admissions standards are required and examine samples of both tests from the ETS website.
Question: Is Self-study Enough for the GMAT?
Answer: With standardized tests, there will always be test-takers who can get by with studying on their own. However, the GMAT is a difficult test- and usually, self-study doesn't cut it. Studying by yourself may be convenient, but I highly recommend that most test-takers consider a course, tutor, or another resource.

• You can self-study through one of those plans, and that's different from surfing free resources on your own. They offer tech support, study plans, and more through online programs.
• You need to learn not merely the content of the GMAT, but also the types of questions and strategy.
• If you can't afford a formal course or a full tutoring option, there are some lower-cost alternatives, which I will mention in my final recommendations.
• If you are determined to study on your own, please make sure you make a study plan. It takes a few months to study for the GMAT, and 30 days is simply instant enough time for the average (or even highly skilled) test taker.
Question: How Many Times Can You Retake the GMAT?
Answer: You can take the GMAT up to 8 times total, and no more than five times within 12 months. Taking a GMAT multiple times mostly doesn't hurt you, but there are some downsides.

• Every time you take the GMAT, you'll have to pay the fee. Aside from canceling scores, most schools can see how many times you've taken the GMAT and how you scored.
• Most schools will consider the highest score, but some could take an average of scores.
• Taking the GMAT twice is fairly common and wouldn't be looked down on, but I would take it as few times as possible.
• Only take the GMAT when you feel fully prepared and that there is a chance your score will improve.
Final Decision: I Recommend Magoosh over Kaplan
Kaplan offers some great options if you have a higher budget. But as I review all features, plans, and pricing, I would recommend Magoosh for GMAT prep for the average student.
You're getting many of the features Kaplan has, at a far more affordable price. I also really like Magoosh's score increase guarantee. Their approach to teaching you how the GMAT works, coupled with helpful resources and study plans all make their options a great value. Sign up for Magoosh Plans Here, or Sign up for Kaplan Plans Here.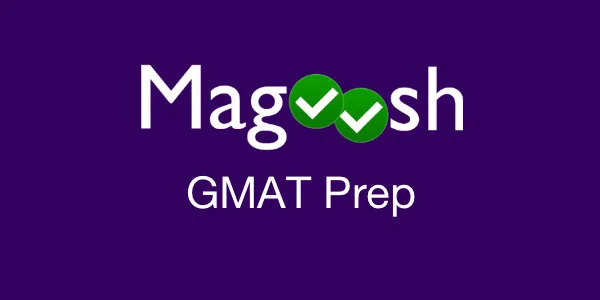 Increase Your GMAT Score | Magoosh
Affordable GMAT test prep - improve your score or your money back. Try now! 340 video lessons, 1300 practice questions, 24/7 email support.
Enroll Today
We earn a commission if you click this link and make a purchase at no additional cost to you.
Final Recommendations: Free and Low-Cost Prep for the GMAT
While I like the Magoosh study plan for the GMAT, it costs money. It costs enough money that it could pose a financial challenge to people (even though it is a good value).
If you really can't afford Magoosh, or if you just want more materials to supplement your studying, there are some options.
For All Test Takers: Resources from MBA.com
MBA.com is the place to go for official information on how to register for the GMAT test. You can find a test center, compare the online GMAT to traditional paper delivery, and even pick up on some test-taking strategies.
The website curates blog posts about common mistakes, business programs, and much more. Visit Here.
For Lower-Cost Tutoring: Local Centers
If you want a tutor, do a little research around your area. Sometimes some tutors are starting or can be found through schools and local libraries.
While I like Varsity Tutors online, if you want a budget-friendly option, you may have more luck with using a website like Tutors.com, which allows you to search locally. Find a Tutor Here.