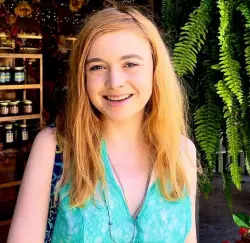 Latest posts by Erin Jamieson
(see all)
2020 and 2021 have been hard for teachers– leaving schools in desperate need of new employees to fill their place, even if temporarily. And many hopeful teachers are headed towards doing just that, but how they take and prepare for the Praxis test is changing. In review, learning prep sites like Magoosh may be one of their most helpful resources.
One could say that there is no 'normal' when it comes to taking and preparing for the Praxis in 2021– and into 2022. Researchers at the Wisconsin Institute of Law and Liberty (WILL) are concerned as more and more teachers are leaving– and more barriers are being put up for not only taking Praxis exams but, more importantly, teaching in the classroom. The stress of teaching during a pandemic, alongside other long-simmering issues, raises concern, even as the demand for teachers continues to grow at a steady pace.
The good news: many Americans are still determined to become teachers. And they're finding innovative ways to study for their exams. Much of that is transitioning from in-person to online prep, lending to greater safety, flexibility, and often trimming down costs.
Today I'll review Magoosh, one of the leading platforms for preparing for Praxis exams online. I'll tell you what to expect– and whether or not it's worth your time. But, before we get deep into our review, let's look at some of the pros and cons of Magoosh Praxis.
Pros
Great price for 6 months of access
Questions designed to mimic the test
User-friendly dashboard
Video explanations for each question
A+ rating from the BBB
Highly rated by most users
Flexible, self-paced study
Excellent blog– informative and engaging
Cons
Not as personal as individual tutoring
Lacks features for accessibility
Not targeted for subject tests
Must be self-driven and motivated
Lacks full-length tests
What exactly is Praxis?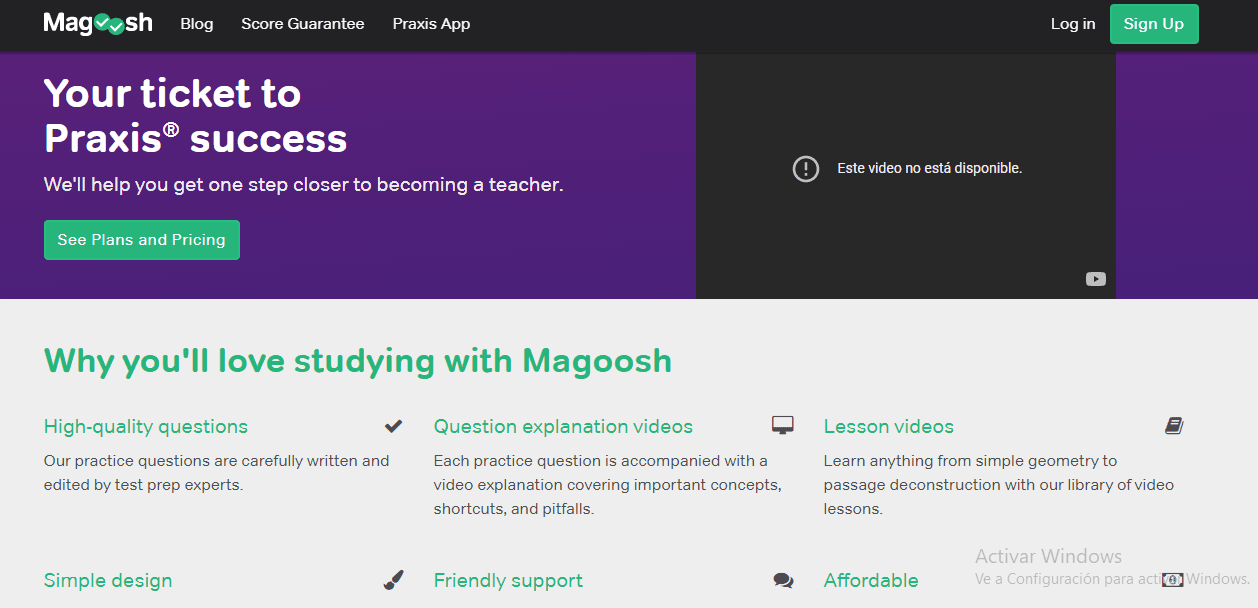 Although referred to simply as Praxis by most, Praxis is a category of examinations for those pursuing teacher certification. The test is made and delivered by ETS, the same company that creates other well-known standard tests, including the SAT, GRE, TOEFL, and others. Praxis exams "measure the knowledge and skills you need to prepare for the classroom."
Check out our full Magoosh GRE Review.
Which Praxis test do I need?
While you should always check with state guidelines, teachers will generally all need to take the Praxis Core test to become licensed. The Praxis Core exam replaced the Praxis I in 2014 (though some use the terms interchangeably). You'll be required to take all parts of the exam, but you'll also likely need to take a subject test.
Thus, most individuals pursuing licensure will require two exams: the Praxis Core and the relevant subject test for their discipline. Check your state's testing regulations here. Many elementary educators need to take Praxis Multiple Subject Assessment Tests, which allow you to teach a few subjects for elementary students.
How many different Praxis tests are there?
There is not one Praxis exam, but 90 in total. Subject assessment tests are required by not all but many states. In addition to the core and subject tests, there's also the Praxis Content Knowledge for Teaching Assessments (CKT).
These tests are for those who seek to be generalists– opening up your ability to teach in a variety of subject areas. You'll be tested on reading, language arts, mathematics, science, and social studies. Check with an advisor and with your state whether this test makes sense for you.
What does the Praxis Core test consist of?
The Praxis Core test consists of three sections: reading, writing, and mathematics. The reading section includes an alternative response, multiple-choice, and other questions about reading and documentation analysis. The writing section is both argumentative and informational writing– with both response and editing questions. The math section covers quantity, algebra, functions, probability, and geometry, with an on-screen calculator.
The structure of the test is also important. By understanding the structure, you can appropriately pace yourself. The official test structure, as provided by ETS, is shown below.
| | | |
| --- | --- | --- |
| Test | Number of Questions | Testing Time |
| Reading (5713) | 56 | 85 mins. |
| Mathematics (5733) | 56 | 90 mins. |
| Writing (2 sections) (5723) | 40 2 essays | 40 mins.60 mins. |
As you can see, while much of the exam has multiple choice questions, there are two essays as well. The allotted time to complete the test is five hours. You also have the option, in many cases, to take sections separately. Hence, you can go in for the reading sessions, mathematics sessions, and writing sessions separately. Most take the combined test for practical reasons.
Is the Praxis Core hard?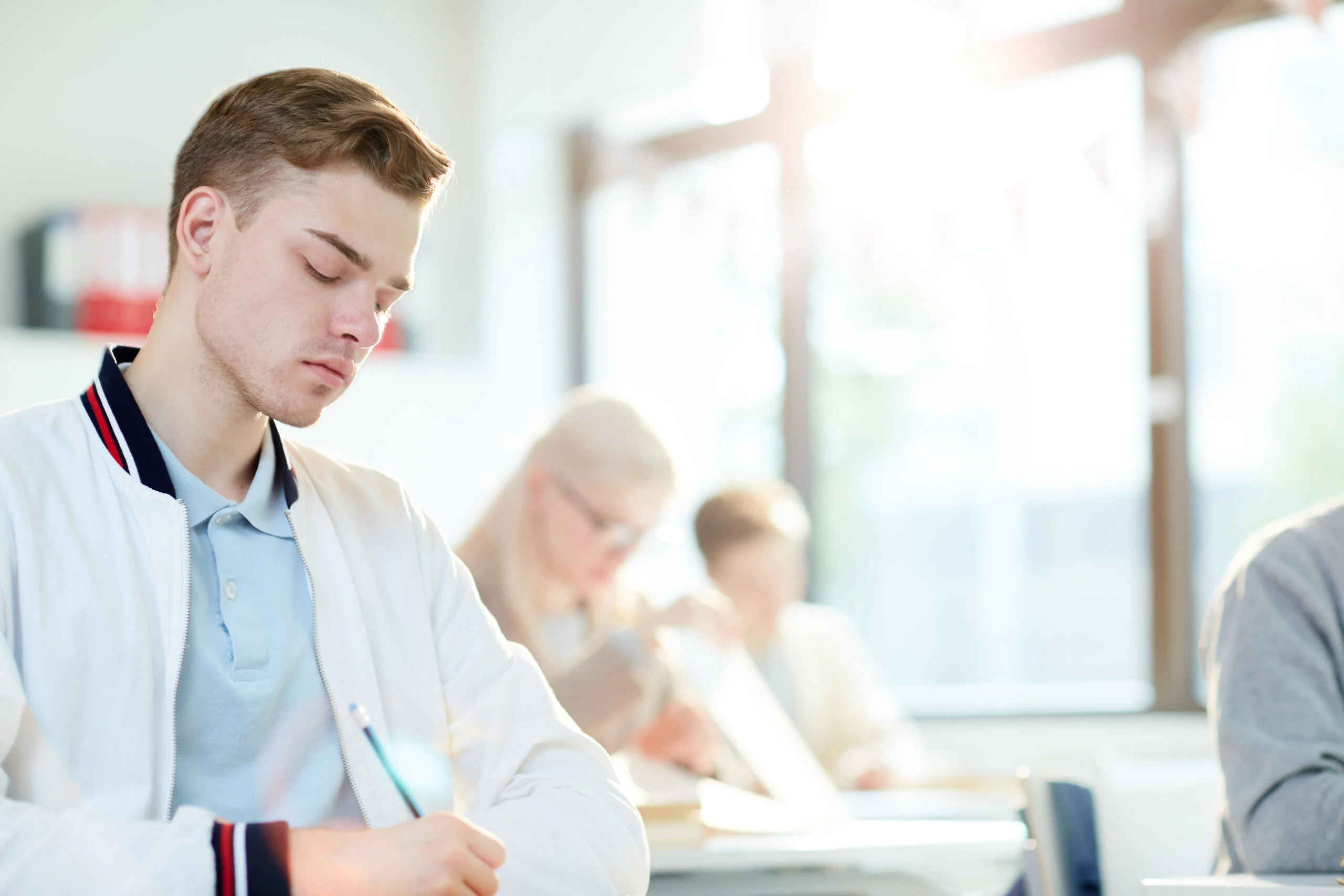 The Praxis Core is sometimes seen as easier than the subject tests. The actual content isn't so hard, as you'll be tested on concepts you learned during middle school and high school.
However, the duration of the exam, multiple-choice format, and reviewing materials you may not have thought about for years can pose challenges. In all, Praxis examinations are not rated as terribly difficult, but they do require some preparation.
What is a passing score on the Praxis?
When you receive your score, you'll be told your score and, if you passed, the possible score range, points per category, and the middle 50% score for those sections. This allows you to not only see if you passed but compare scores to other test takers.
If you've taken Praxis exams before, your highest score will replace a former lower one. While new tests cover the same content, it's important to keep in mind that how scores are scaled can vary from year to year. The other issue is that passing scores vary by state.
Instead, there are passing ranges nationally. Luckily, you can determine what score you need by looking at ETS Minimum Passing Score Requirements by Test and State Here.
Is Praxis Core like the SAT?
It's not unreasonable to compare Praxis Core tests to the SAT. After all, ETS makes and delivers both. Reading passages are at about the same level of difficulty between the two tests, and much of the content covered is similar as well– at least in terms of education level. Praxis Core is noted to be easier than other tests, such as the GRE and GMAT. That said, it is a bit different, so I don't recommend relying on past success with the SAT.
What if I fail the Praxis Core exam?
Like most every test ETS offers, you can retake your exam- whether to pass or simply improve your score. There's a 21-day waiting period, and you'll have to pay for another exam.
How much do Praxis tests cost?
Praxis exams aren't the most expensive tests ETS offers, but it can add up depending on what you take and how many times. The combined Core test costs $150 (as of Fall 2021), and individual sections cost $90 each. Subject tests range from $75 to $156, and multiple subject assessment tests cost $180 for all subjects or $64 for individual subjects. See All Fees Here.
How Do I practice Praxis?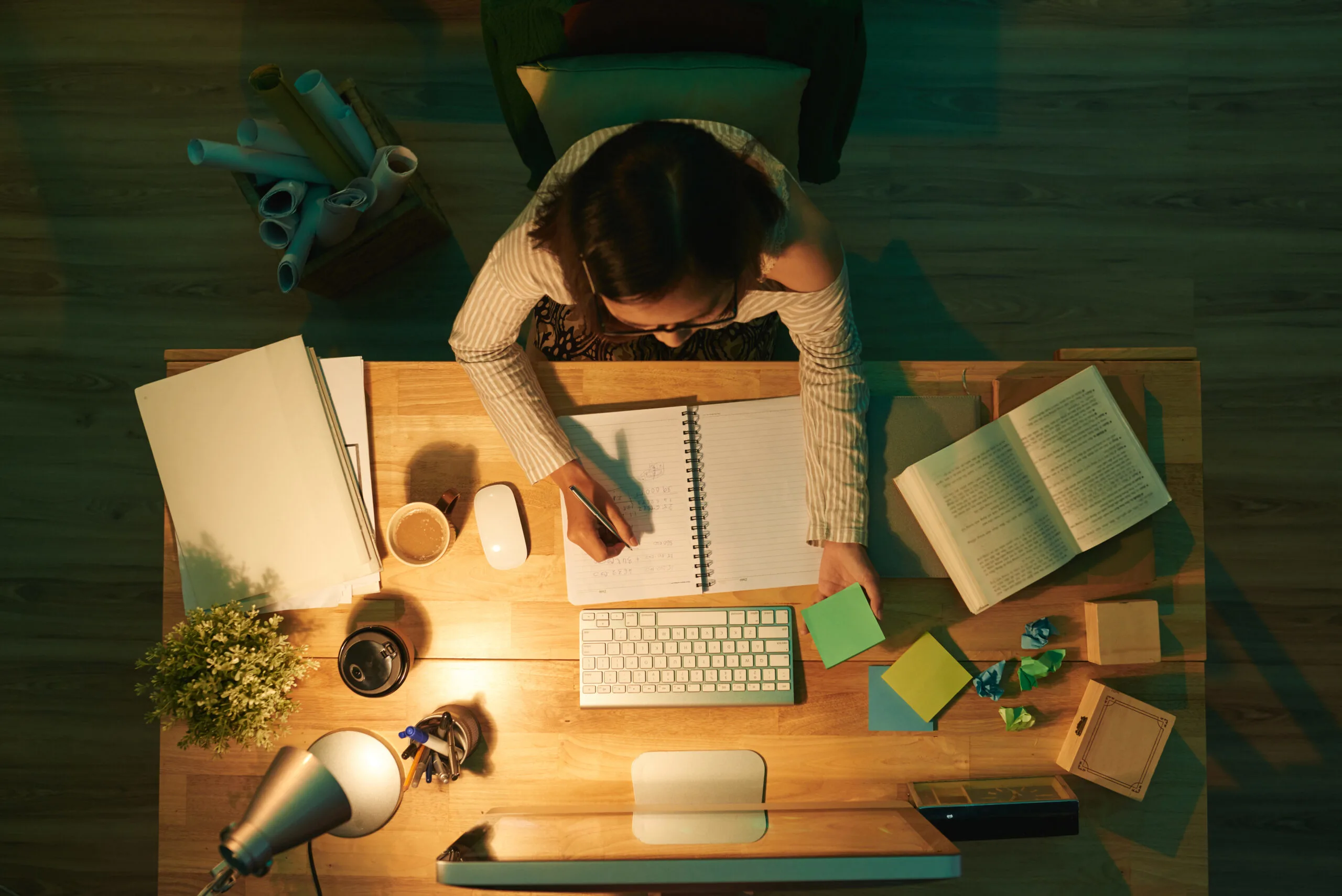 While there are some fee waivers for college students that meet ETS fee waiver requirements, most will not be eligible. Spending money on preparation may save you money in the long run, if used wisely, and save you time. You can practice on your own, of course. ETS offers limited practice materials for Praxis Core.
While many find these helpful, I recommend saving this to test if you're ready after you've studied. Individual tutoring, online practice (free and paid), and practice workbooks are all options.
Is the Praxis practice test like the real test?
The Praxis practice test supplied by ETS is fairly spot-on in terms of the format. However, many test-takers contend that practice tests, in general, are a bit harder than the test. I prefer this, as it ensures you're studying hard enough.
How long does it take to study for Praxis?
Most students study for a few months (two to three months), committing a few to several hours a week. The mistake many students make is assuming it will be easy since the materials aren't above high school standards.
However, sitting for a test as long as 5 hours on a computer is another thing. And unless you've been using such content regularly, you'll likely be rusty on key concepts. Some can get by with as little as a month of study, but I wouldn't wait that long.
What's the benefit of studying online with test prep like Magoosh?
Studying online with any test prep platform has the advantage of getting closer to mimicking the test. Unless you live in one of a few remote locations, you'll be taking a computer-delivered test. One mistake I made when preparing for standardized tests in the past was relying on traditional books. By prepping online, you get used to seeing questions in a similar format.
Platforms also direct you not only to general content but drilling down on skills, strategies, and problem areas. This helps you get a balanced perspective but also may help focus on areas or questions that would throw you off guard. Compared to in-person tutoring, studying online is typically both more flexible and cost-effective. Some online platforms offer tutoring services as well.
Is Magoosh Praxis Prep Worth It?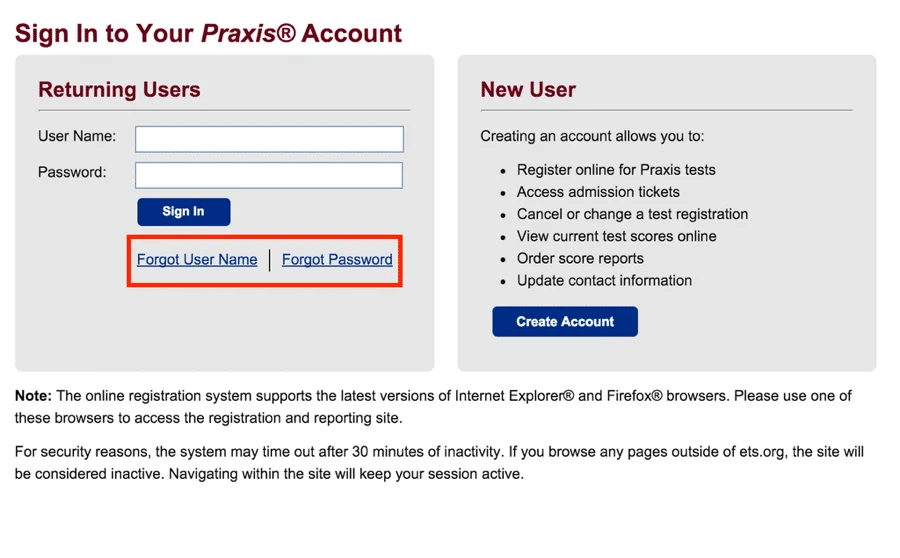 Magoosh is an online tutoring and test prep service that also offers resources, such as books as other materials. With over 11 million hours of lessons watched and 400 million practice questions answered, it's a leader in the test preparation industry. S
Serving students from 185 countries, Magoosh offers web and mobile test prep for all major tests serviced by ETS, from the SAT to Praxis, GRE, GMAT, MCAT, LSAT, and countless others. Magoosh is based in Berkley, California, and enjoys an A-plus rating with the Better Business Bureau, though it's not formally accredited.
Continue reading our guide to discover the differences between GRE and MCAT.
Is Magoosh Free?

Free Resources and Trial
Magoosh offers a free 7-day trial, which I love. They also offer free resources, though these tend to be more for the GRE, SAT, and ACT. They do have a free Praxis Blog. The blog features resources, making decisions on prep courses, tips on job searches, getting degrees, predicting scores, and more.
Even if you decide against paying for Magoosh, I highly recommend the blog. They also offer general Praxis Test Information, tips on parts of the test, Praxis II resources, and more– all mostly unlocked and for free.
Payment and Study Plans
Magoosh focuses on the Core Praxis test. This is very important to understand– their materials are not catered towards subject tests. For the Core Praxis test, you have just two payment options. You can either pay for math prep alone or all sections. I do wish they'd offer more options, both for payment and other combinations.
As you can see above, the difference between the plans is the content covered. For a match, you'll pay $79 for 6 months of access to over 80 video lessons, 120 practice questions, and email assistance. Premium covers all sections of the exam, the same 6 months access, and the same email assistance, all for $99.
The prices are more than fair in my opinion, and the 6 months of access is more than enough time to prepare. I do wish you had the option to pay less for less access time.
Payment Types
Magoosh accepts Visa, Mastercard, Discover, and American Express. They accept both debit and credit cards, as well as Paypal. There's no monthly fee, and your payment is not stored.
What does Magoosh Praxis Premium Include?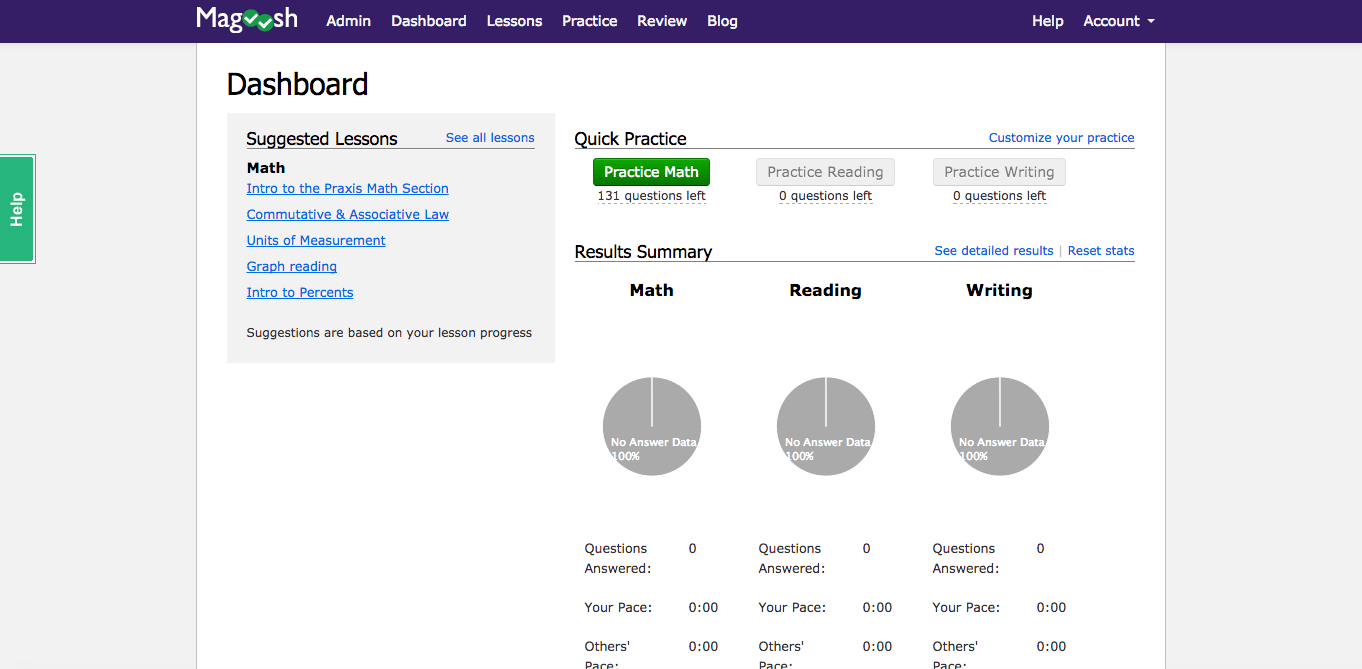 While Magoosh is fairly transparent about what's included in each plan, I want to take a closer look at all materials offered. I'll focus on the premium plan, as it covers all sections– just know the experience is more or less the same for math, except for a focus on math alone. I recommend the premium plan anyway. Even if you feel confident in the reading and writing sections, it's wise to review them, and you aren't paying that much more.
Video Lessons and Explanations
You could argue that you can find videos on Praxis for free on Youtube, and you aren't wrong. Sadly, Magoosh doesn't appear to have a channel for Praxis. And while you can find some videos, Magoosh offers detailed video lessons with explanations for different topics, from strategy to types of problems.
There are videos for every practice question, so you don't just see the correct answer but understand the strategy behind it.
When I used Magoosh for my past standardized tests, that's what struck me most: an emphasis on strategy and logic, as well as learning how tests work, as opposed to merely memorizing or practicing. This allows you to problem solve when you come to a question that you may not know or understand. Their approach allows you to have tools so when you forget something; you don't have to resort to wild guessing.
Practice Questions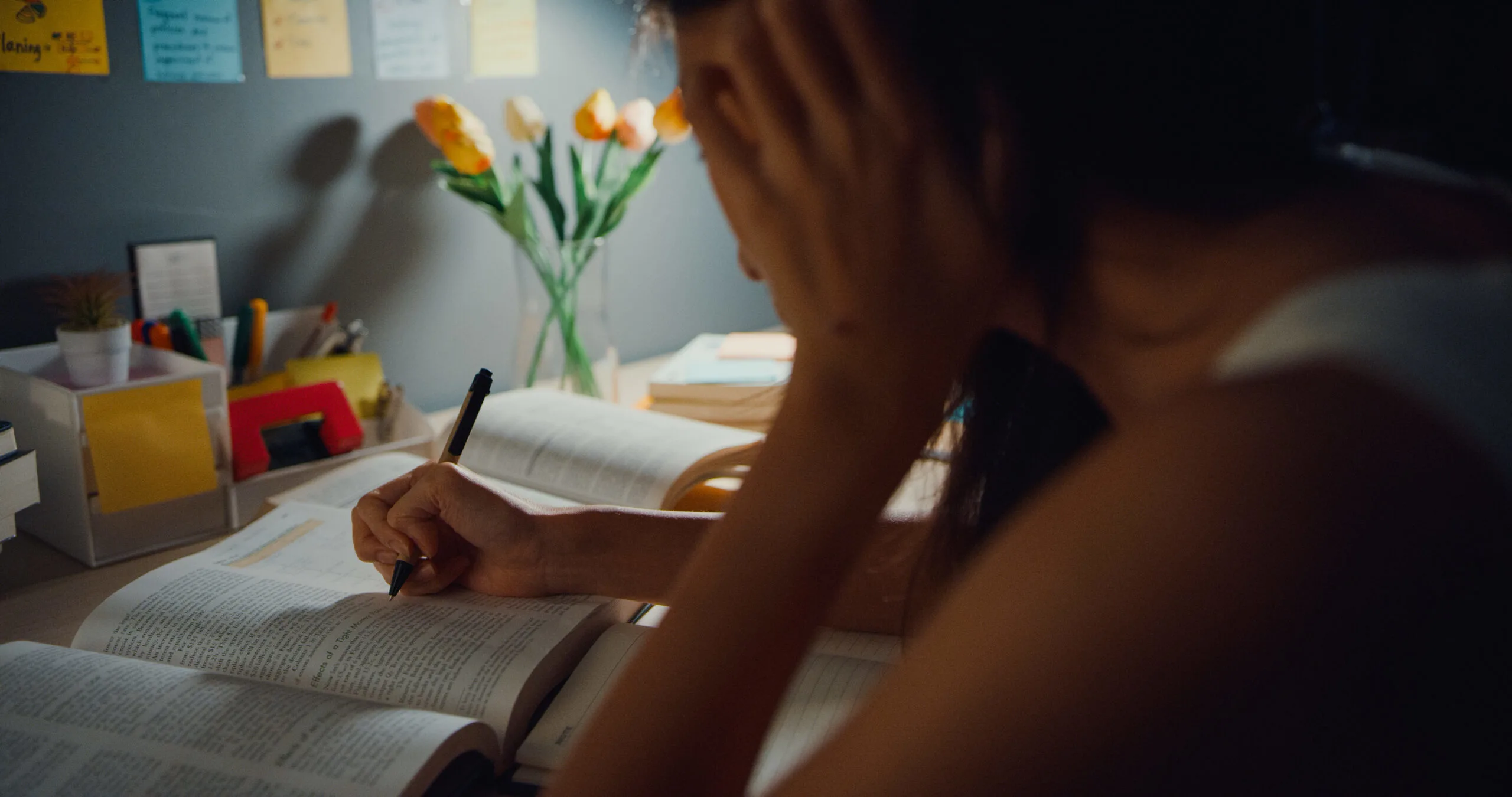 Practice makes perfect, and that's true for the Praxis Core exam. You'll encounter every type of practice question for each section of the test. As I mentioned, there's a video explanation for answers. These practice questions are designed by instructors who have experience teaching students and knowledge about the test. If anything, Magoosh practice questions tend to be more challenging than the test itself.
Email Assistance
In my opinion, this is a feature that should be included in every platform. It's not the same as personalized one-on-one tutoring, but it is nice to have if you run into questions, from the actual course content to technical issues.
Course Dashboard
Think of the course dashboard as your hub. It'll keep track of all the questions you've already covered, your scores and help you strategize what you need to study next. An intuitive design lends itself to a user-friendly interface. It'd be great if Magoosh added more accessible features in the future.
What Do Other Students Think About Magoosh Praxis?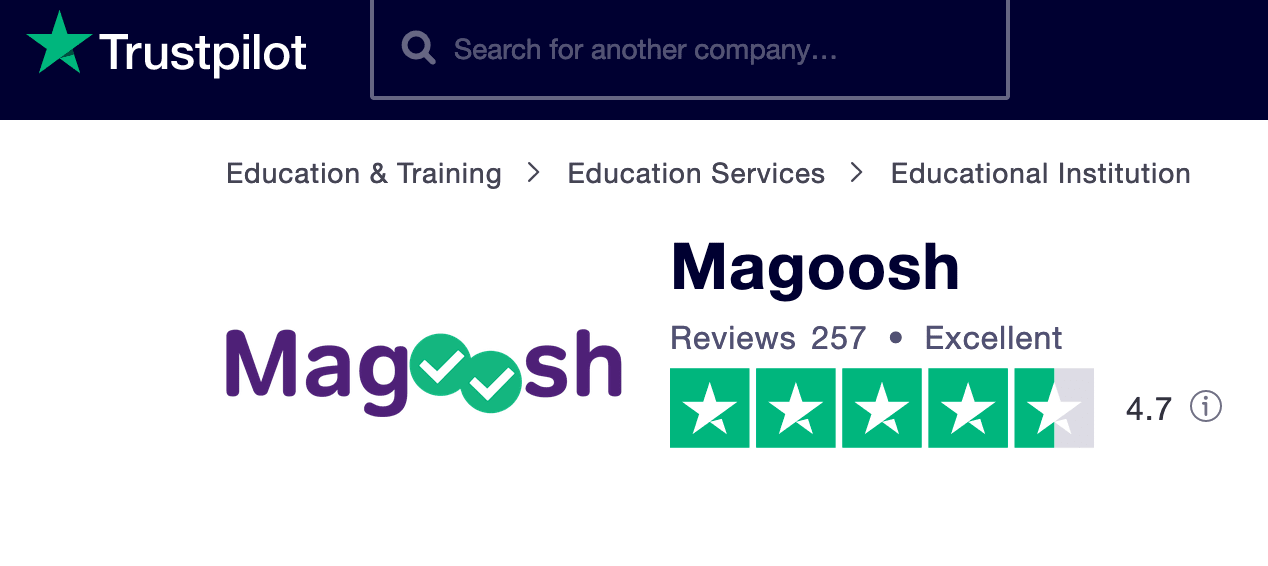 Magoosh as a platform enjoys fairly solid ratings. On TrustPilot, the online prep service holds a 4.7 out of 5-star rating, with an impressive 88 percent positive ratings and a mere 2 percent poor ratings. Individual experiences with Magoosh Praxis most frequently mentioned improved confidence and understanding of the test.
While that doesn't guarantee a better score– and you could argue that practicing in of itself can do this– those factors are not to be underestimated.
Final Thoughts & Alternative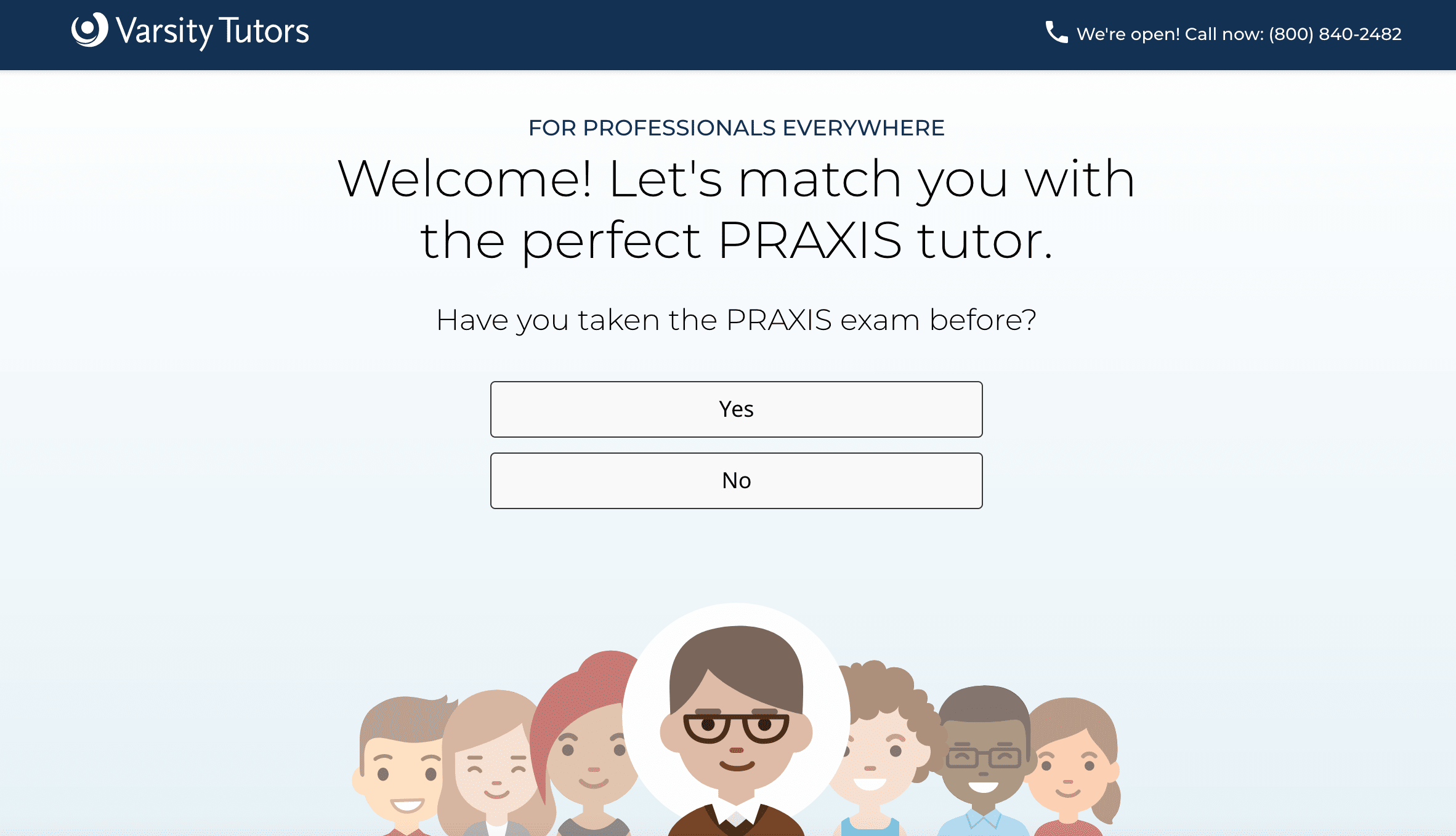 If you are self-motivated, I do recommend Magoosh Praxis. It's great for independent studies and those who have busy schedules and need extra help. With a great price, you do get a wealth of resources, and I recommend their services for general test preparation. Interested? Sign Up for Magoosh Praxis Here.
It's not the best option for subject test prep. If you're someone who thrives on learning directly from others and needs personal guidance, online or in-person tutoring may be a better bet. For personalized tutoring, consider Varsity Tutors for Praxis. The company also holds an A-plus rating and high customer satisfaction ratings. Their model includes live instruction from tutors with study materials and a curriculum tailored to your individual needs.
FAQs
Can you teach without passing the Praxis?
There are some opportunities to teach without passing or even taking Praxis. Some private schools allow people to teach with a bachelor's or master's degree in a subject area, waiving the teacher's license requirement. This is often common for religious or boarding schools. Still, you'll have fewer opportunities. And there are 36 out of 50 states that require the Praxis test. That means several states don't look at it at all– always check with state teacher's licensure requirements.
How much is each question worth on the Praxis Core exam?
Selected-response answers are worth one point towards your raw score. There are two scoring models for Praxis tests for constructed- responses. For one model, two graders score separately, and a third intervenes if the scores differ by too much. In the second model, every response is graded by a different grader. Learn More About Praxis Scoring Here.
How can I improve my Praxis score?
The best way to improve your score is through targeted studying. This can be done through a tutor or online test prep platforms. Improving your strategies, pacing, and learning more about exam structure should not be discounted. See Magoosh's Top 10 Ways to Improve Your Score.