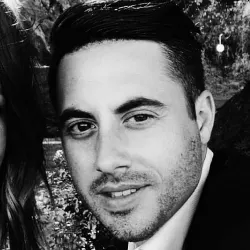 Latest posts by David Borgogni
(see all)
If you're an IT professional looking to upskill, you might be looking into an online course or certification – which is where our guide to the best CBT Nuggets alternatives may be able to point you in the right direction.
Picking the best online learning platform can be a bit of a minefield. How can you find the best one? Which one offers the training you're looking for? What is the pricing like?
We'll be looking at all of this and more in our review of 6 of the best CBT Nuggets alternatives out there, so keep reading to find out more!
What Is CBT Nuggets?
CBT Nuggets is an online learning platform focusing on training for IT professionals. It offers training in key areas, like Cyber and Network Security, Database Administration and Development, Management, Programming, and Project Management.
It's a popular, focused platform for those wanting to level up their IT skills – but there are other options available.
Is CBT Nuggets Worth It?
CBT Nuggets offers a lot of value for IT professionals with flexible courses and certifications, plus hands-on experience. That being said, it is definitely worth shopping around before committing to any one program.
Best CBT Nuggets Alternatives – Top 6
Let's take a look at 6 of the best CBT Nuggets alternatives. We'll look at the highlights of each one, as well as the main features and pricing.
While some of these platforms offer a wide variety of courses, we'll be focusing on IT and tech-related courses to better compare them to CBT Nuggets.
Codecademy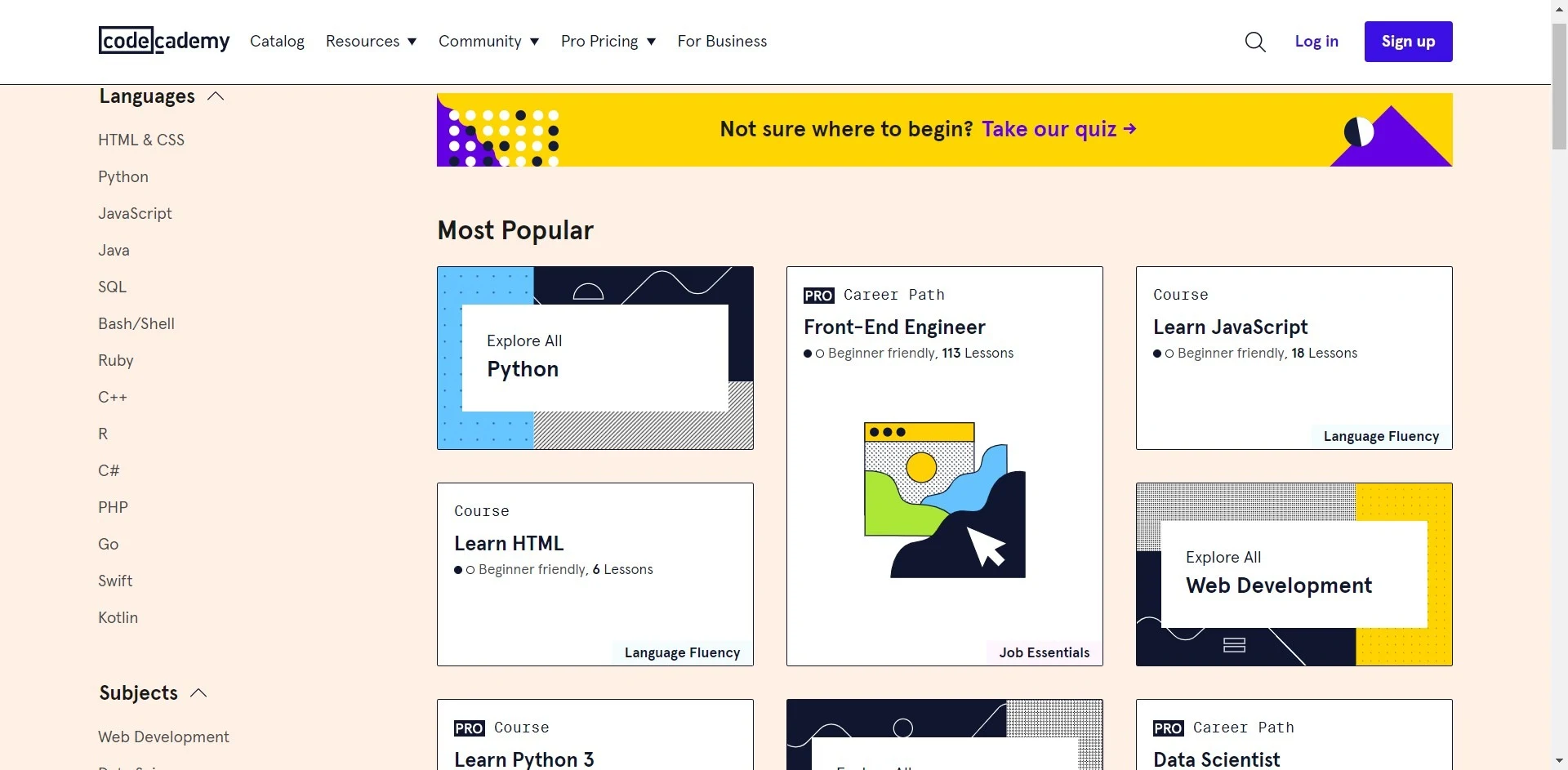 Codecademy offers a wide range of online coding courses. It's a very user-friendly, easy-to-navigate platform, and it even has a free plan. It also has a thriving community of other users, which is ideal if you need more support, as well as Challenge projects, which allow you to submit your work to others for feedback.
The 'Pro' plan offers Skill Paths and Career Paths. These are groups of courses that are designed to build on each other.
The courses are designed to walk you through what you need to know step-by-step, and they have provided a lot of support, including a help button that you can press if you get stuck.
The downside is that while it gives you a great grounding on crucial topics like HTML, JavaScript, and Python, the courses can't be listed as 'official' qualifications on your resume.
What Courses Does It Offer?
Codecademy offers courses in the following subjects:
Web Development
Data Science
Computer Science
Developer Tools
Machine Learning
Code Foundations
Web Design
Game Development
Mobile Development
Data Visualization
Main Highlights
Here are the main features that we like about Codecademy:
User-friendly
Breaks down learning into small chunks
Busy community of other users
Free plan available
Skill Paths and Career Paths available to build up certain skills
Challenge projects to get feedback from others
Pricing
There are two plans available for Codecademy:
Basic – $0 per month – This includes a limited selection of courses
Pro – $19.99 per month – This includes:

All courses
Members-only content
Unlimited mobile practice
Real-world projects
Step-by-step guidance
Peer support
They also offer discounts for businesses (price on request).
You can find out more about this on the Codecademy Pricing Page.
Coursera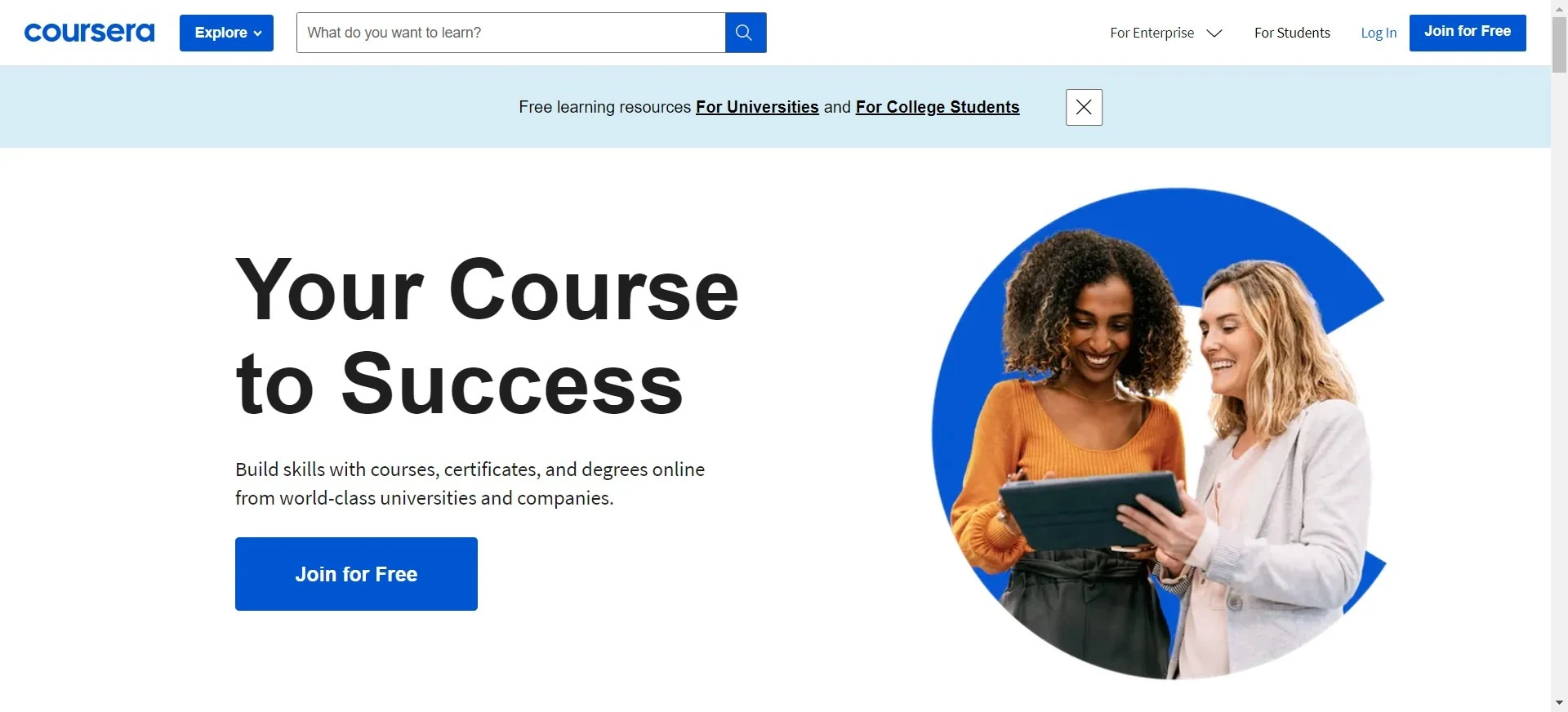 Coursera is a popular platform with over 30 million users. Rather than focusing just on IT or tech courses, it covers a huge range of topics. It offers courses in partnership with some top universities. You can study anything from short courses to university-level courses, or even Master's degrees in certain subjects.
The courses tend to be a mixture of videos and written work, although the IT-related courses require a lot of practical work. You can gain certification in different programming languages, including Python, Javascript, and CSS.
It has a good selection of IT courses, including operations and cybersecurity. Plus, there are a few free courses, which is a great way to try out the platform before committing to a more expensive one.
It's not as slick-looking or quite as user-friendly as Codecademy, and the sheer number of courses may feel a bit overwhelming to look through at first.
What Courses Does It Offer?
Coursera offers a huge range of courses – here's a selection of the IT courses they have:
Operations Management
Cybersecurity
DevOps
Google Cloud Platform
Network Security
Computer Networking
AWS Operating System
Kubernetes Database
You can also gain professional certification in the following subjects:
Google IT Support
Cloud Architecture with Google Cloud
Cloud Engineering with Google Cloud
Google IT Automation with Python
IBM Full Stack Cloud Developer
IBM Cybersecurity Analyst
SRE and DevOps Engineer with Google Cloud
Google Cloud Security
Google Cloud Networking
IBM z/OS Mainframe Practitioner
They also offer full degrees in IT, like the Bachelor of Applied Arts and Sciences from the University of North Texas, and Master of Computer Science from Arizona State University.
You can also focus on certification in some skills including:
Python
C++
Javascript
Java
CSS
Data Structure
Web Development
Cryptography
Main Highlights
Here are the things we like the most about Coursera:
Huge array of topics covered
Users can take on a full degree if they want to
There are free courses so you can try the platform out first
It offers a lot of practical exercises as part of their IT/development courses
There is a busy community of users to share ideas with
Pricing
There is no set pricing plan on Coursera – instead, you pay for the course you want to do. This can range hugely from free short courses right through to paying for tuition for full degrees. It's free to sign up for an account with Coursera, which you can do by going to their sign-up page.
Udacity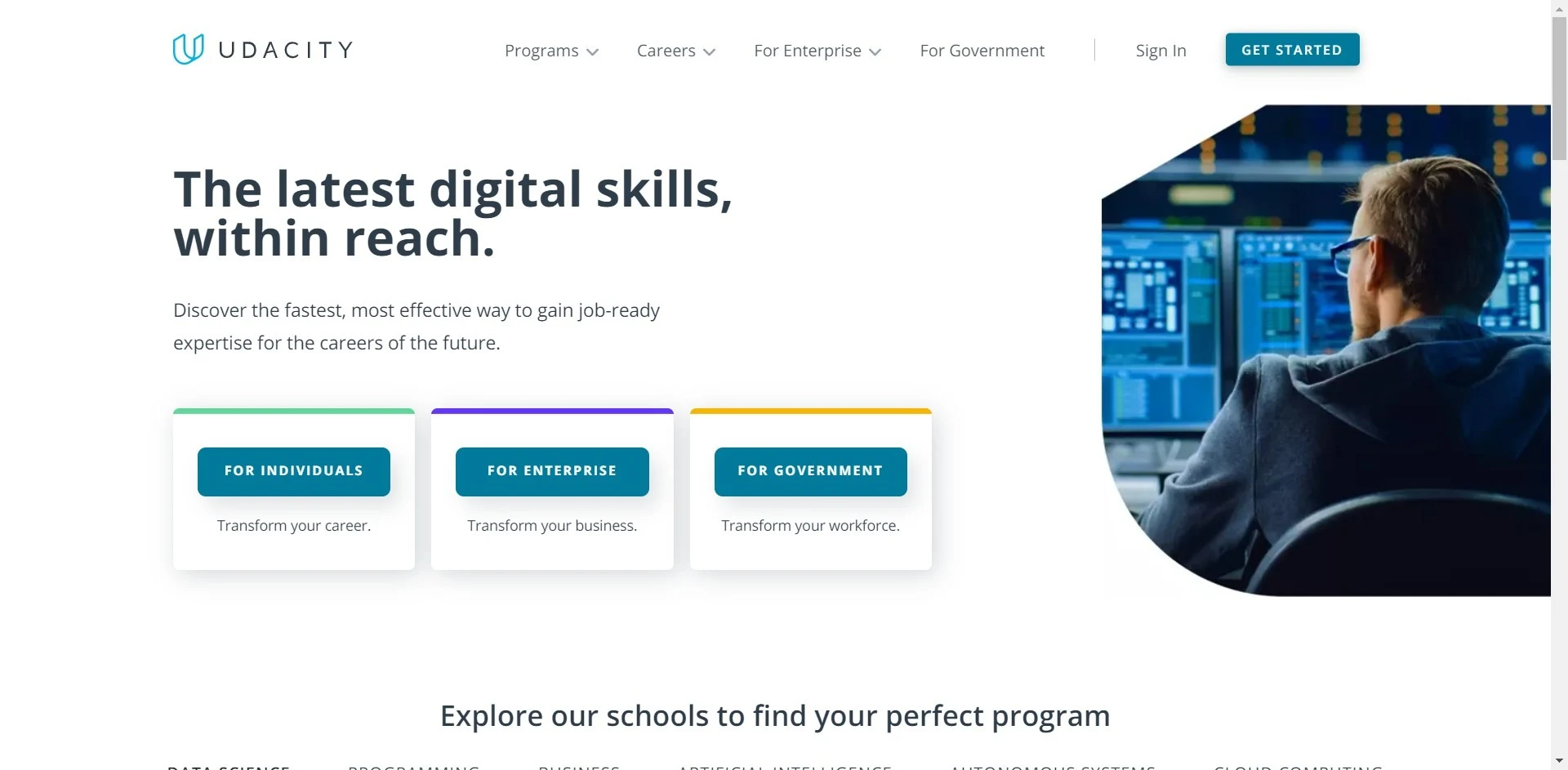 Udacity is a platform aimed at IT professionals, business managers, and data scientists. The courses are very detailed, and they are recognized by some top tech companies, including Google and IBM. They offer a few free courses, which allows you to try them before committing to a paid course.
They also offer nano-degrees, which aren't recognized as official degrees, but they do show that you have gained a thorough grounding in certain skills.
The courses can be quite time-intensive, which is why they have a study calendar to help you block out time in your schedule.
The courses use a combination of videos, written instructions, and practical work to give you a very deep understanding of your chosen topic.
The downside is that the platform itself can be a bit more difficult to navigate and can take a bit of practice to learn your way around.
What Courses Does It Offer?
Udacity offers courses in the following areas:
Artificial Intelligence – including AI for Healthcare, AI Programming with Python, Computer Vision, Deep Learning, Machine Learning, and Natural Language Processing
Data Science – including Data Project Management, SQL, Business Analytics, Data Streaming, and Predictive Analytics for Business
Cloud Computing – including Cloud Development and Cloud Dev Ops Engineering training
Programming and Development – including Android Basics, Blockchain, C++, Data Engineer, Front End Web Development, and iOS
Autonomous Systems – including Intro to Self-Driving Car, Robotics, and Sensor Fusion
Business – including Activation and Retention Strategy, Growth and Acquisition Strategy, Product Manager, and UX Designer
Career – including Applying to Jobs and Interviewing
Main Highlights
Here's what we like the most about Udacity:
Offers in-depth courses on a variety of subjects
Certifications are recognized by companies like IBM and Google
Offers nano-degrees, which give you a thorough grounding of each subject
Helps students to schedule their time using a time block calendar
Pricing
Like Coursera, the pricing varies a lot for Udacity, and they have everything from free short courses right through to certification programs costing thousands of dollars. You can create a free account on their sign-up page.
Skillshare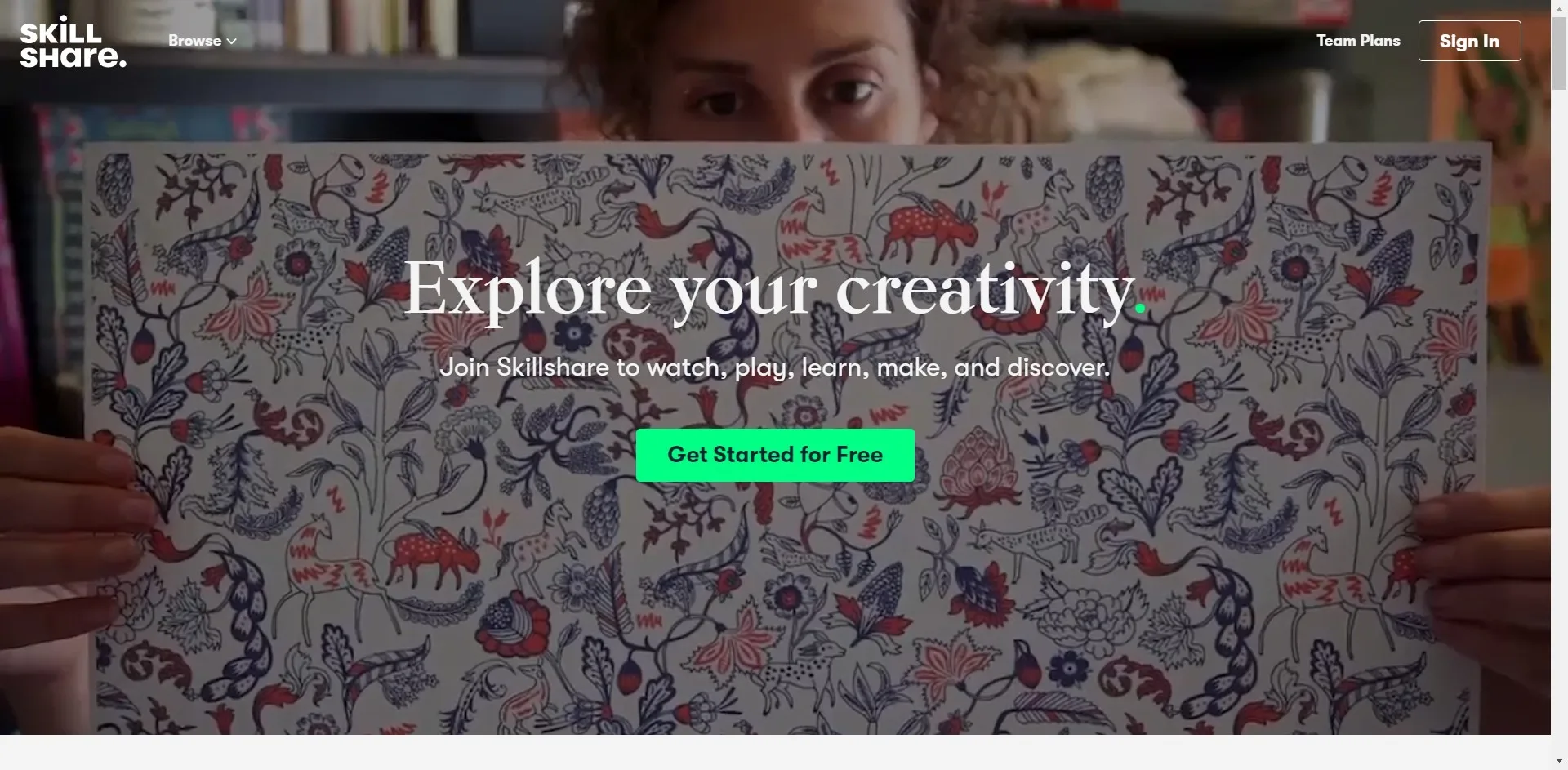 Skillshare is a very user-friendly platform. It has a focus on creativity, with courses in photography, illustration, and filmmaking, but it also has a good amount of courses on web development, management, and business analytics.
Skillshare has a free plan which unlocks a surprising amount of free courses, but the more in-depth courses are locked behind the Premium plan. The majority of courses are aimed at beginners, with introductory courses to HTML, CSS, and web development.
However, if you're looking to get into IT or computing and you want to learn around your current job, it's worth checking out.
It's an easy platform to use, with a busy community of students to share projects with. The downside is, you won't find official certification here, and you will need to look elsewhere if you want a really thorough grounding on certain topics.
What Courses Does It Offer?
Skillshare offers a wide range of courses, including:
Web Development – including HTML, CSS, responsive web design, Python, and more
Business Analytics – including Excel, data visualization, and Google Analytics
Leadership and Management – including career development, strategy, project management and modern leadership
Pricing
Skillshare has two price plans:
Free – $0 per month – This gives you access to a basic range of courses.
Premium – $15 per month – This unlocks all the courses that Skillshare has to offer.
You can find out more on their Go Premium page.
Pluralsight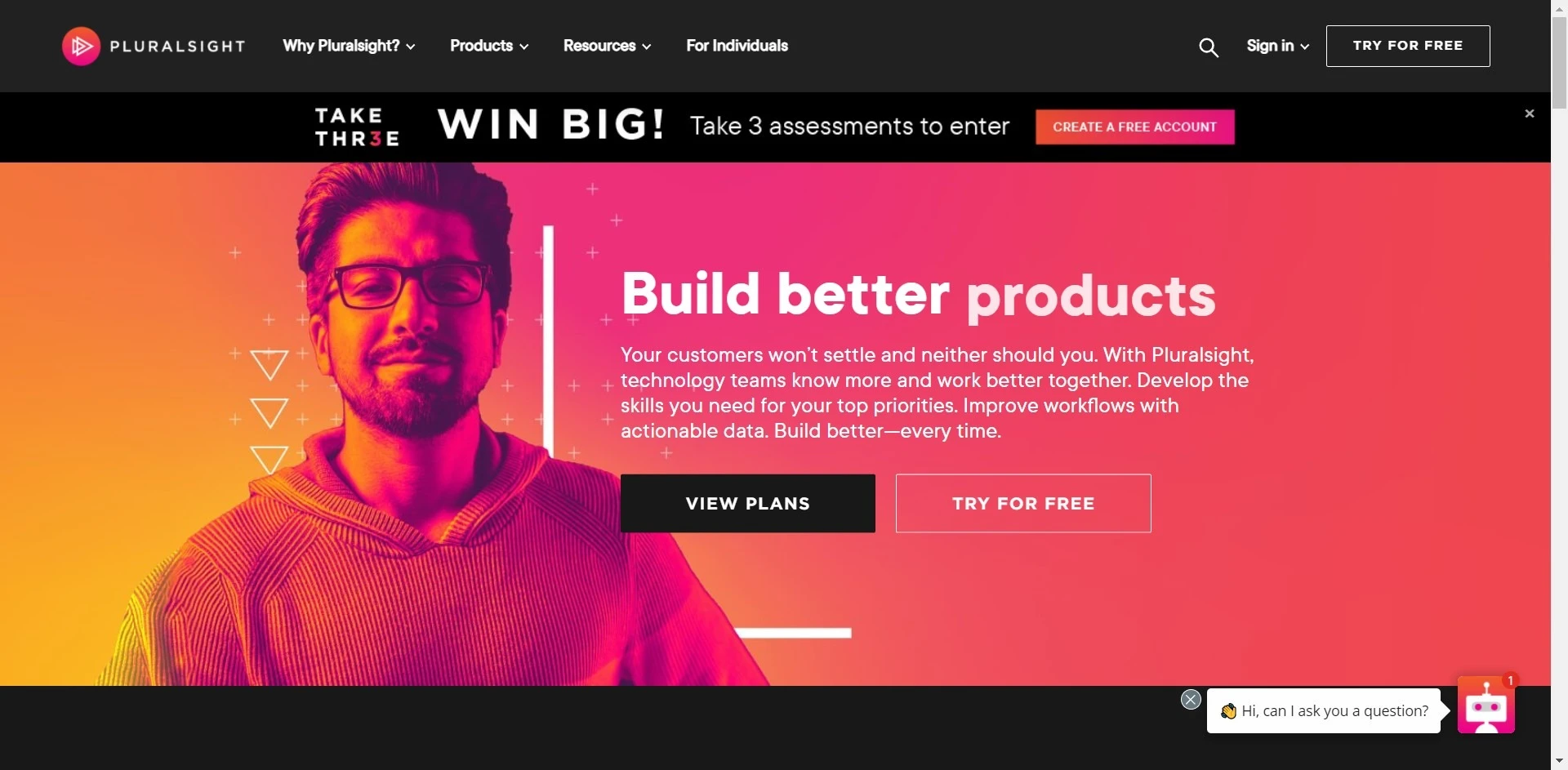 Pluralsight is a platform specializing in business and tech skills. It has a very slick, professional-looking interface. Users have to pick a Path, focusing on the outcome that they're looking for, whether that be software development, cybersecurity, or IT ops. You can take a 'Skill IQ' test, which will give you an idea of where your skill level currently is, and which steps you need to take to improve.
It's an interesting platform if you love analytics, as the whole thing is very data-driven. You can measure your performance as you go, so if you're into that, it will suit you! Courses can be worked through online, offline, and on mobile devices.
A big part of Pluralsight is the opportunity to undertake real-world projects, with useful and detailed feedback on your work. You can also gain technical certifications in a variety of skills, including many Microsoft certifications.
The downside is that it feels like an overwhelming platform to navigate initially, and it can take a while to understand which path you may want to take.
What Courses Does It Offer?
There are courses in the following areas:
Software Development – including web development, mobile development, JavaScript, C#, Python, and Node.js
IT Ops – including IT Certifications, Security, Database Administration, Visualization, IT Networking, and Servers
Information and Cyber Security – including Security Certifications, Security Fundamentals, Security Auditing, Penetration Testing, Digital Forensics, and Malware Analysis
Data Professional – including Querying Data and Building Data Storage Solutions
Business Professional – including Becoming a Business Analyst and Leadership and Facilitation for Business Analysts
Creative Professional – including Unity Game Dev: Fundamentals and Maya: Core Skills
Main Highlights
The platform is visually appealing
In-depth teaching on a huge variety of topics
Users can gain official certifications
Opportunities to take on real-world projects
Can work offline and on mobile devices
Pricing
There are two main pricing plans on Pluralsight:
Personal – $29 per month (or $299 per year if paid annually) – This unlocks the whole course catalog as well as some features like skills assessment and course completion certificates.
Premium – $449 per year – This gives you access to everything in the Personal plan plus practice exams for certification, interactive courses, and real-world projects.
You can find out more about their subscription plans on their pricing page.
LinkedIn Learning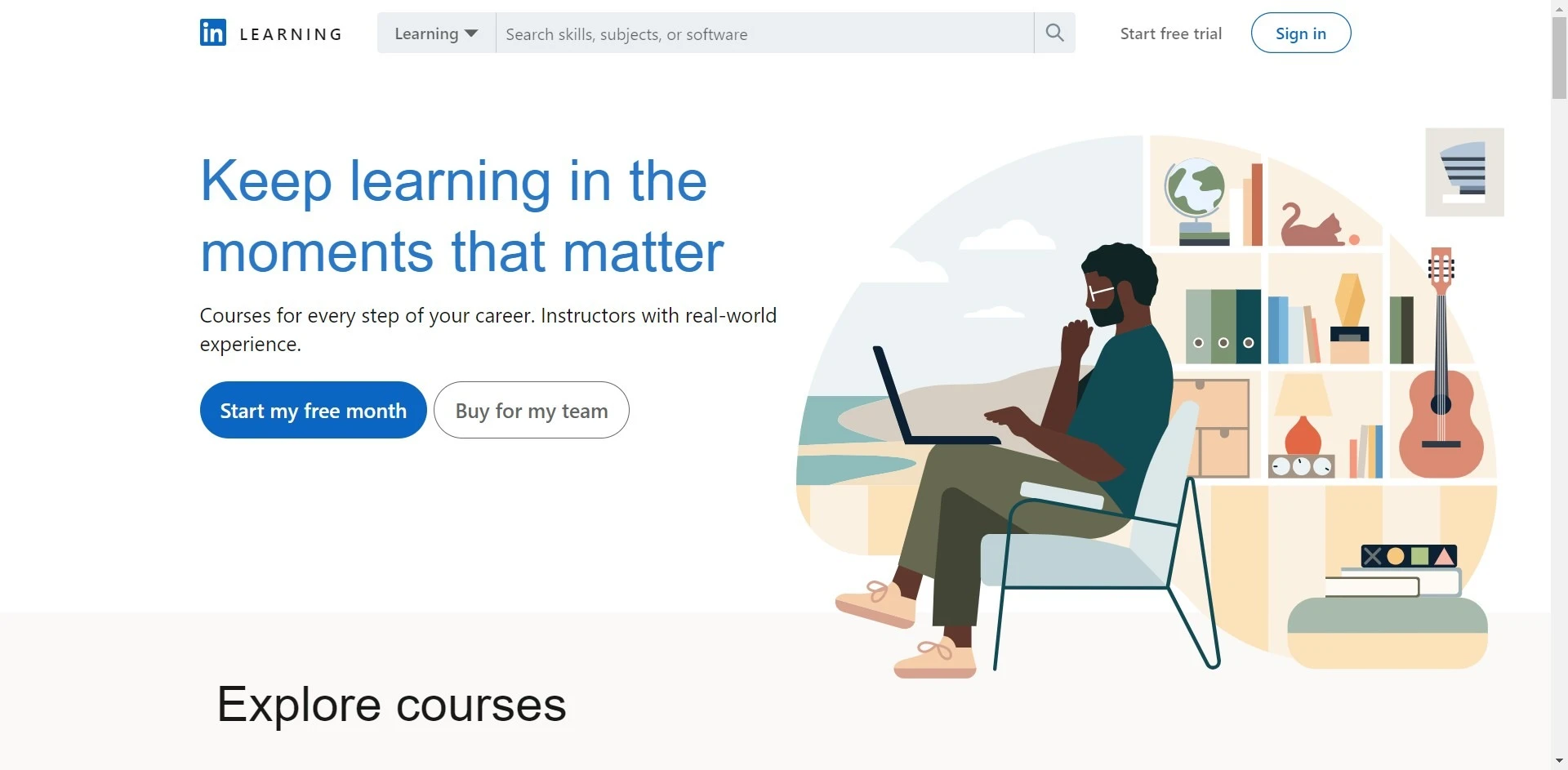 LinkedIn Learning is a platform run by LinkedIn, that focuses on professional training and skills. It has learning paths on a variety of subjects, like 'Become an IT Support Technician' and 'Become an IT Security Specialist'. They have a huge range of courses from beginner right through to expert level.
You can also find training in specific programs like Google Analytics, Python, and Excel. They use a mixture of videos, written work, and practical work.
It's a pretty easy platform to navigate. You can learn at your own pace, and they offer a free trial so you can see how it works. The downside is that you won't receive any official accreditation for your work.
What Courses Does It Offer?
LinkedIn Learning offers a wide array of courses, including:
Become an IT Support Technician
IT Help Desk for Beginners
Become an IT Security Specialist
Introduction to IT Architecture
Learning Assembly Language
IT Security Careers and Certifications
Succeed as a Remote IT Administrator
Cybersecurity for IT Professionals
Main Highlights
Here's what we like best about LinkedIn Learning:
Easy to use platform
Focus on professional skills and how they relate to career choices
Plenty of courses to choose from
Free trial available
Pricing
LinkedIn Learning costs $29.99 per month, which gives you access to the full course catalog. You can find out more on their pricing page.
Frequently Asked Questions
Now, let's take a look at some frequently asked questions:
Question: What should I look for in a learning platform?
Answer: There are a few things to look out for in a learning platform:

• Ease of use – if you're going to be spending a lot of time using a certain platform, you'll want one that is easy to navigate and use. Trying out a free trial is the best way to get to grips before you commit to signing up for a paid plan.
• Certifications – not all online courses give you an official certification, so if this is something you need, you'll have to check this before you start.
• Support – what happens if you get stuck? Looking at the support offered by your chosen platform is a good idea. Sometimes you'll find that you can connect to other students, which can be useful.
• Pricing – official certifications can be expensive, but if you're wanting a basic grounding in a certain subject, you may be able to find free courses that can give you an idea of the topic.
• Timescale – the last thing to think about is timescale. Do you need to complete this course within a certain timeframe? Or is it open-ended?

If you're trying to fit in remote learning around the rest of your responsibilities, it's best to go for a course with a longer timeframe in case something crops up and you need extra time.
Question: How can I tell what qualifications I'll need in my career?
Answer: That will depend on what you're trying to do, but there are some recognized qualifications and certifications that employers may look for. It's worth doing some in-depth research in this, looking for experiences of other employees to see what they have found to be the most useful.
Question: Is distance learning worth it?
Answer: Yes, absolutely. Distance learning makes sense for a lot of reasons, one of which being that most people are very busy with other responsibilities. Distance learning, as opposed to undertaking a course at a college or a university, is ideal as you can squeeze in learning around your lifestyle.
Our Final Thoughts
If we had to pick our favorite from the platforms we've looked at today, we'd probably recommend Pluralsight. It's ideal for those already working in IT, as it gives you a very clear, career-focused path to follow. It has a lot of great features, and the ability to work on real-life projects is exciting.
If you're thinking about going into IT and you're not sure where to start, Codecademy and Skillshare are worth looking into, as you can try out some free courses to see how you get on.
We hope this has helped you to find the best alternative to CBT Nuggets!