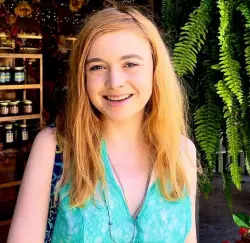 Latest posts by Erin Jamieson
(see all)
Even if you aren't into Bitcoin, chances are you've come across a company that uses blockchain technology. PayPal, Amazon, and Microsoft are just a few of the major companies dipping into blockchain technology.
But if you're like me, it's overwhelming to decide how- or if- to learn blockchain. The good news: this guide will show you how to select the best blockchain courses online in 2022.
While there's no guarantee that there's a perfect fit for you, I'll share my insights into courses with certificates, accredited courses, and courses for beginners. Whether you're a non-programmer or someone hoping to further their current career, here's where to take courses online for blockchain.
Bottom Line Up Front Summary:
If I had to select just one course for a balance of budget and comprehensive content, it would be the Udacity Nanodegree Blockchain Program. It's not as expensive as some programs. It also provides a balance of flexibility, personalized attention, and practical projects.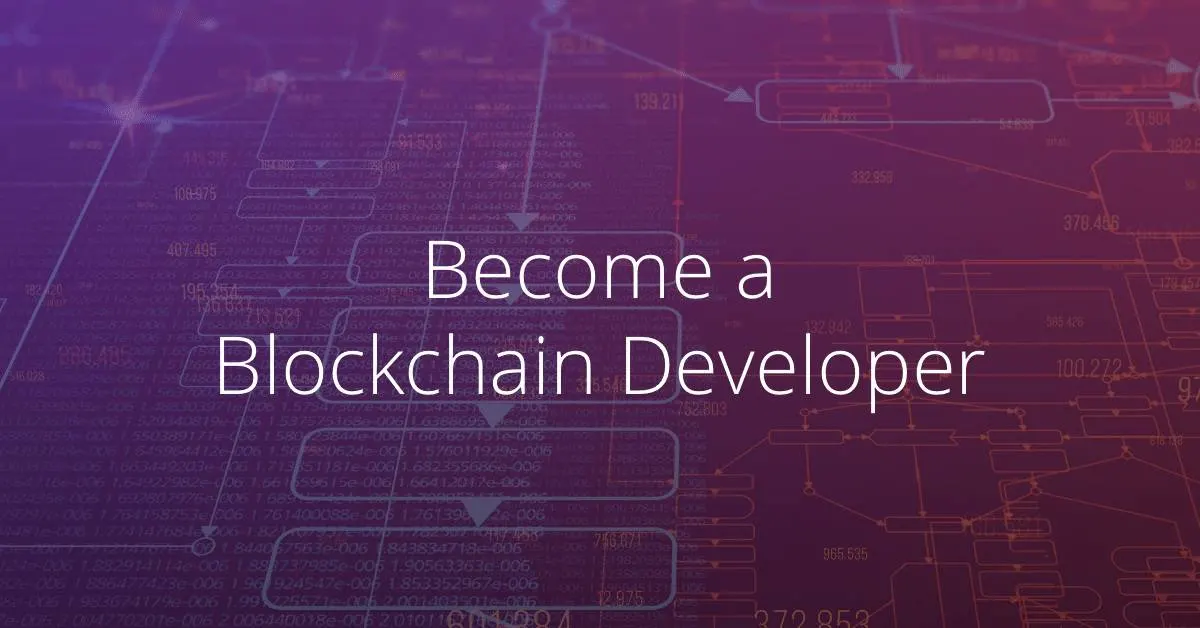 Become a Blockchain Developer | Udacity
Demand for blockchain developers is skyrocketing. In this program, you'll work with the Bitcoin and Ethereum protocols, build projects for real-world application, and gain the essential skills for a career in this dynamic space.
Get Started
We earn a commission if you click this link and make a purchase at no additional cost to you.
My Top Picks
Should You Take a Blockchain Course Online?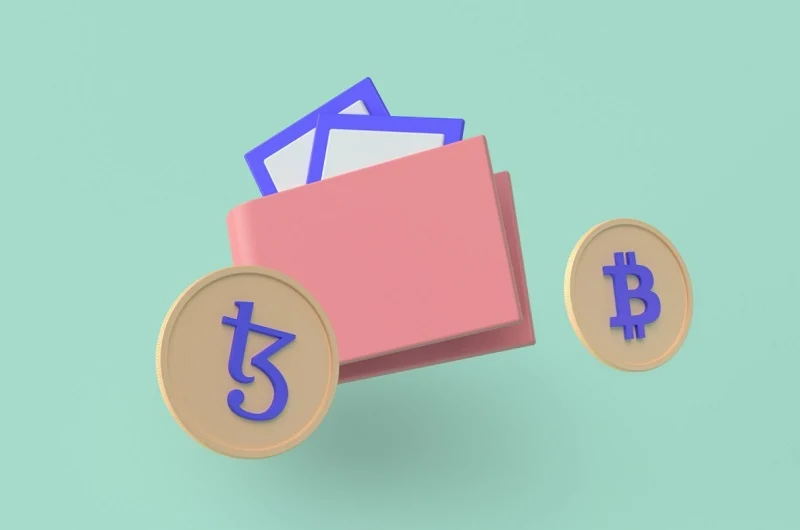 It's a big step to take a course online in the blockchain. Before you rush into taking a course online or count it out, here are some reasons why you should take a course, or sit it out.
Pros
Taking a course online in the blockchain is a great way to advance your career.
Since online courses are flexible and can be learned from anywhere, they're also a great fit for busy schedules.
Blockchain has grown around 200 percent most years since 2015, so there are a lot of opportunities.
Careers aren't just confined to blockchain-specific positions. More industries are investing in blockchain technology.
If you're in marketing, accounting, or technology, knowing blockchain is a great skill.
Since it's used globally, blockchain knowledge could make you a more competitive candidate and expand who you interact with.
Cons
Online learning isn't for everyone, and that's true for blockchain courses. Online courses may be more flexible, but they also take discipline.
Then there's the issue of claims like job guarantees. Even though blockchain courses teach excellent skills, there's no true guarantee you'll land a new job or higher salary.
Certificates will be considered by many recruiters, but not all. And if you're enrolling in a certificate program, just know there's a difference between accredited and open-access courses.
Accredited courses most often require admissions standards. Open access courses allow anyone to enroll but the downside is that they aren't as strong of a credential as a professional certificate or degree program.
I do think many people can learn blockchain, but it's not for everyone. Having a basic understanding of the Python programming language is a good idea. You should also be fairly savvy about tech systems.
If you've never taken a technology or programming course, I recommend starting with a basic programming course first. Blockchain is more challenging because it requires you to couple knowledge from several different fields.
How to Find a Great Blockchain Course Online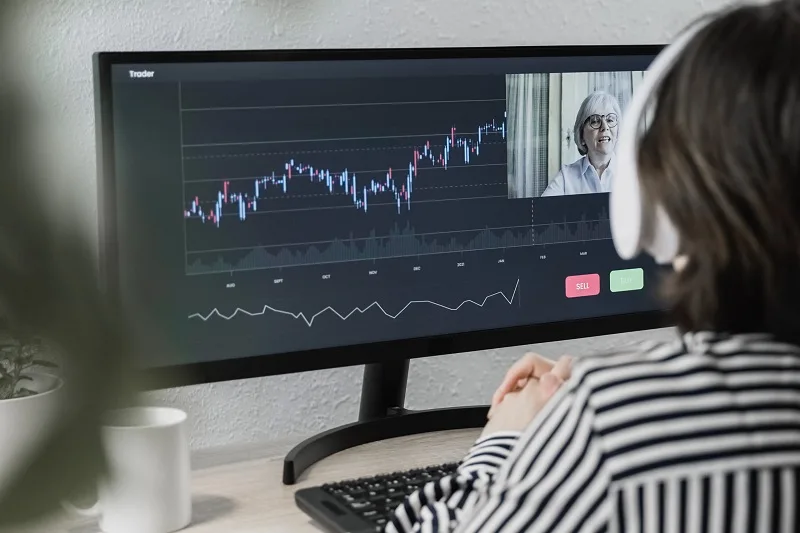 As you can imagine, blockchain courses are becoming increasingly popular. Sorting out more effective courses can be challenging. Here's what I do to select the best online courses, no matter what type of learner you are.
Clear Course Syllabus
As someone who teaches online myself, I know how important it is to have a course syllabus. A course syllabus not only gives you an idea of what blockchain content you'll study, but it also is a 'contract' of sorts.
Even for courses that are not accredited, there should be a clear course outline. This shows that the course is organized and transparent for its learning goals.
A small description is helpful, but once you're taking the blockchain course, it should be well organized. Any prerequisites for learning requirements need to be clear before you sign up.
Experienced Instructors
I want to know who's teaching me, and so should you. Whether you're taking a blockchain course for beginners or experts, this is important. Instructors don't have to have PhDs, but they should at least have some educational background and industry experience.
Interactive, User-Friendly Course Content
Blockchain can't be learned simply by reading. I prefer courses that engage students and meet different learning styles. Readings, video lectures– and especially hands-on practice- are all important. Course projects are a plus because you're applying your knowledge within a realistic context.
Student Support
I've both taught and taken online courses– and this factor is so important. Online chat and tech help are two minimum requirements. For blockchain courses, I prefer some way to interact directly with peers or the course instructor.
Some of the best blockchain courses include support after the course. That may include career search help, job placement tips, or resume help.
Course Benefits
This is a more subjective, but holistic approach I use for blockchain course reviews. Some courses come with an online certification. Some are accredited. Regardless, I weigh the type of course with the content and the overall cost.
Some will benefit most from blockchain courses that are accredited, while others will benefit most from open access courses. The key is weighing your needs. Company trust is important, too. The course provider should be honest and upfront about refunds, requirements, costs, and the type, of course, you're completing.
Blockchain Courses Online: My Top Recommendations
I was a little disappointed when I was looking for blockchain courses online. There are plenty of options, but Coursera, Udemy, EdX, and the Blockchain Council didn't quite cut this time.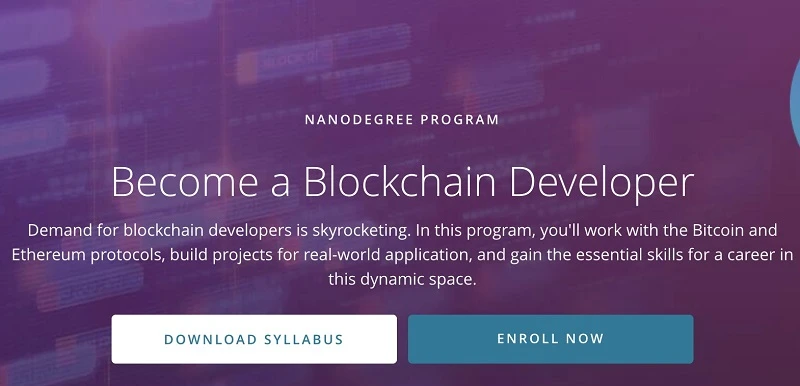 If you're committed to a longer blockchain program with excellent student support, then you may want to consider Udacity. Udacity is best known for its Nanodegree programs, which award comprehensive online certification.
While not officially accredited, this nanodegree program is recognized by tech companies, such as Google. Self-paced learning, hands-on experiences, and personalized feedback are a few ways Udacity sets itself apart from other online blockchain courses. Sign Up Here.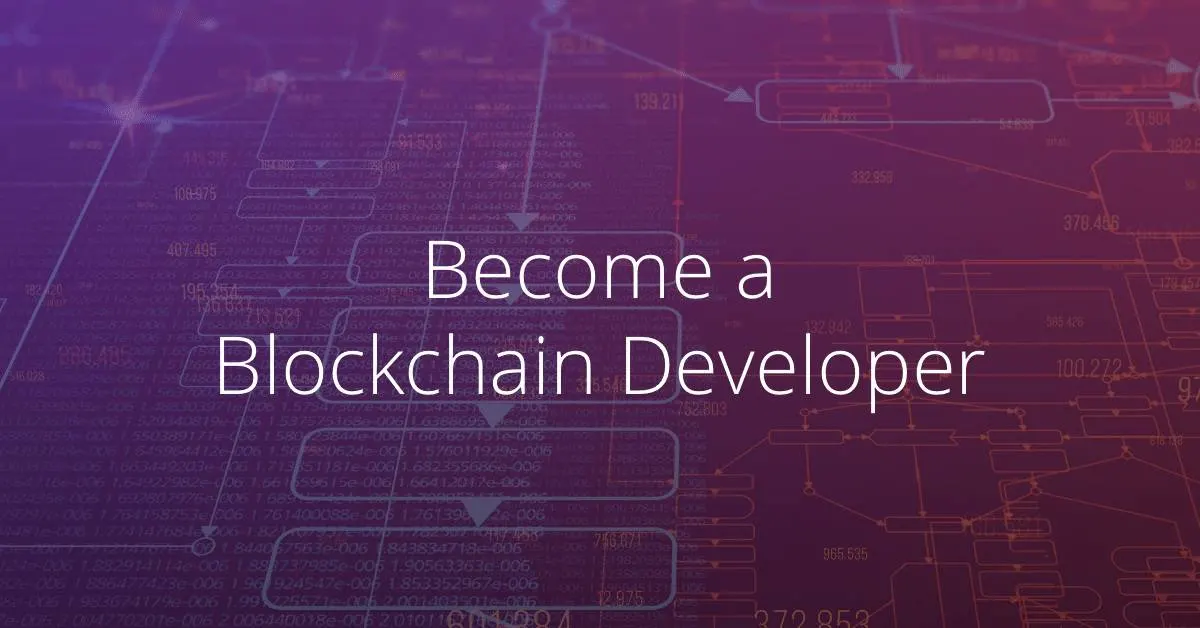 Become a Blockchain Developer | Udacity
Demand for blockchain developers is skyrocketing. In this program, you'll work with the Bitcoin and Ethereum protocols, build projects for real-world application, and gain the essential skills for a career in this dynamic space.
Get Started
We earn a commission if you click this link and make a purchase at no additional cost to you.
Main Course Curriculum/ Description
In four months, you'll go through 5 large learning modules. The first module teaches you, fundamental data models. In the second module, everything is focused on using the Ethereum network, using techniques such as smart contracts, Module three dives into blockchain architecture.
That includes subjects such as security, privacy, and decentralized file management. Module four includes a comprehensive investigation of Dapp with triggers and payments.
Course Content Delivery and Requirements
Basic programming knowledge is highly recommended for this course. Since it's an open-access course, it's not required. However, the materials get pretty detailed and you won't get much out of the course if you're not prepared.
Udacity's blockchain program is self-paced. You can complete videos, projects, and quizzes on your own time. However, you'll receive project feedback from trained experts.
Additional Student Resources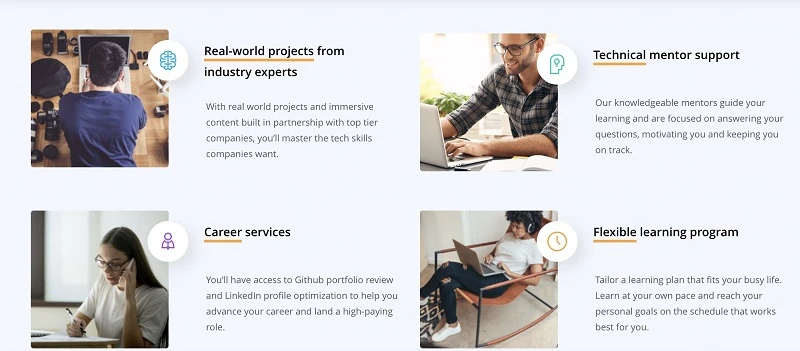 There's a project for every unit. I like that addition to the course because you're applying what you're learning in a way that translates to the job market. There's an optional interactive student community, as well as online tech support.
What sets Udacity most apart from other blockchain courses online is the career services. Career services include complimentary Github reviews and LinkedIn Profile optimization.
Pros
Capstone and Unit Projects
Personalized Feedback
Self-Paced, Flexible Learning
Career Services
Pay Monthly or for Four-Month Access
Cons
Limited-Time Access to Course
Not Officially Accredited
Edureka Blockchain Certification Course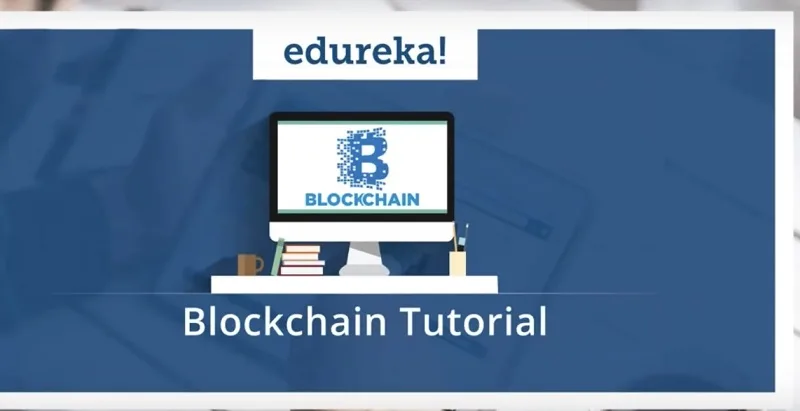 Edureka has offered open-source courses and certificates for a while. Unlike many of its competitors, the company retains high student ratings. They have many free courses and resources. While their blockchain certification course isn't free, it's a great budget option.
Many blockchain courses cost $1,000 or a few thousand dollars. The cost here is a third of that or less. Not only is this blockchain course of great value, but it's also beginner-friendly. Sign Up Here.
Main Course Curriculum/ Description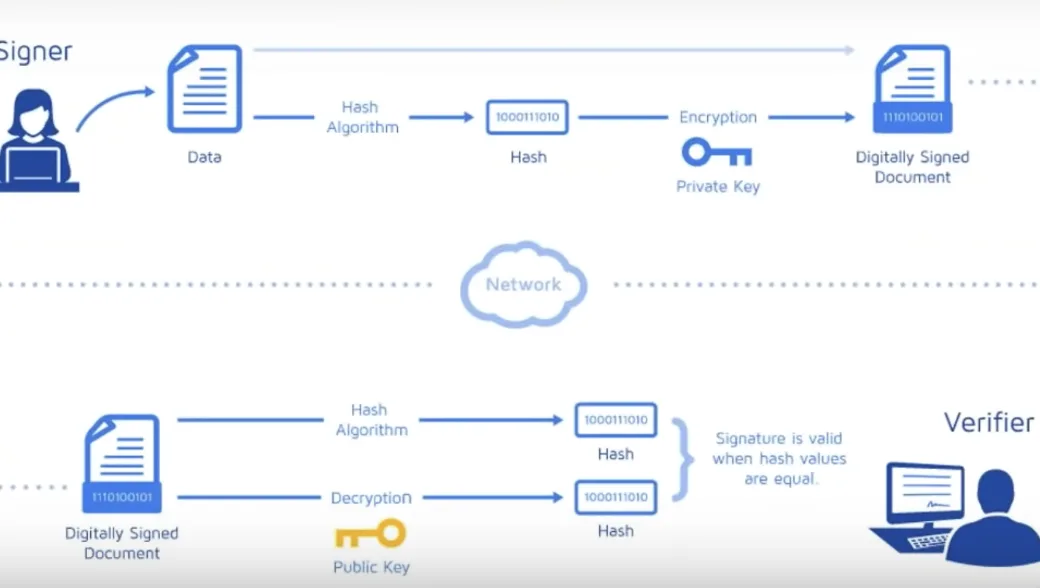 This certification course is an excellent introduction to blockchain technology. The course covers 12 modules that investigate the history and underlying systems of blockchain technology. Suitable for beginners, Edureka's online blockchain course teaches you the fundamentals.
You'll learn about the structures, mechanisms, and networks integral to the blockchain. This is applied to developing networks with the Hyperledger composer and establishing private networks via the MultiChain platform.
I like how this course combines practical and theoretical applications of blockchain. Units include Origin of Blockchain, Cryptocurrency, Bitcoin Mining, Introduction to Ethereum, Solidity (basic and advanced), DApp, Hyperledger Composer, and Deploying Blockchain.
Course Content Delivery and Requirements
While some blockchain courses require a working knowledge of Python, this course recommends taking a JavaScript course first. It's also helpful to understand Linux, but not required.
This course is led by a live instructor. This includes live demonstrations and examples. You'll have to sign up for a cohort. Each course lasts six weeks. Classes are live two days a week (usually weekends) for 3 hours each. That's a total of 36 hours of live classes.
Every class follows with practical assignments. The course also includes three projects: Real Estate Property Transfer, Online Jewelry Scripting, and Blockchain for Banking.
Additional Student Resources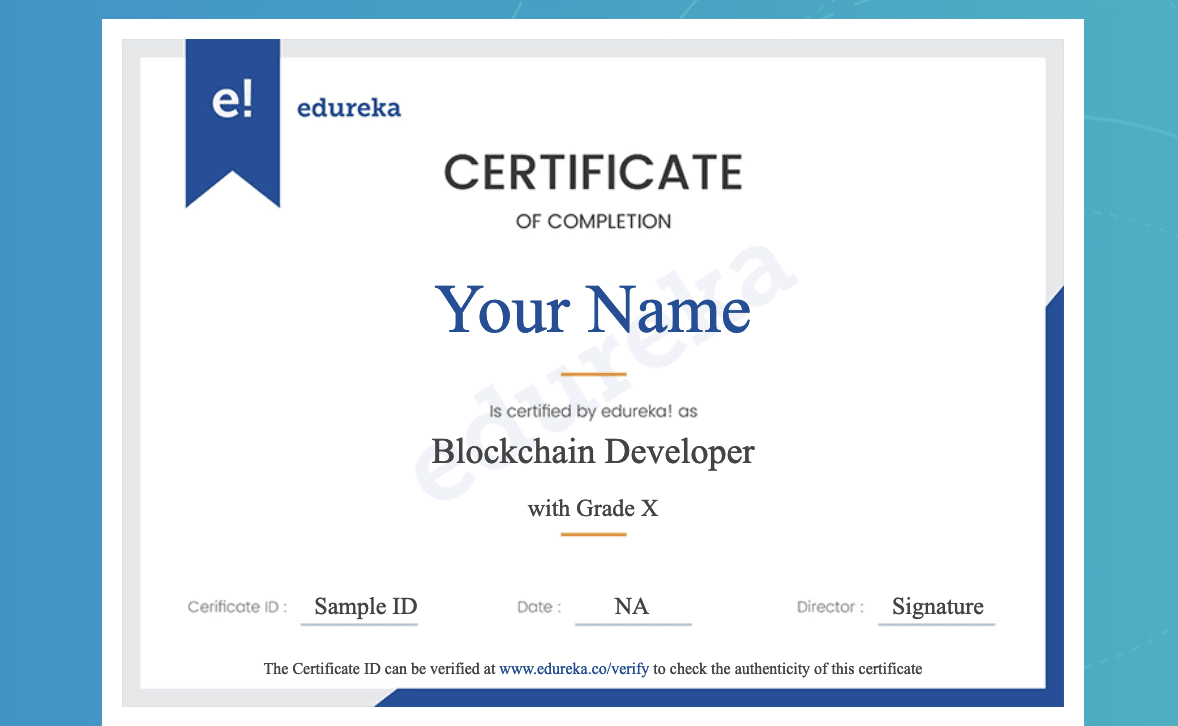 Once you complete the course, you never lose its materials. Proving even more that Edureka is the best value blockchain course, you get lifetime access. That includes all quizzes and presentations.
I also really like the community forums and 24-7 online support. By the end of this course, you'll be awarded a certificate of completion.
Pros
Live Instruction
Real-World Projects
Student Forums
Lifetime Access
Cheaper Course
Cons
Not Self-Paced
Not as Advanced
Not as Recognized by Employers
EC Council Blockchain Professional Certification Course

If you're on the hunt for a more advanced course, consider the EC Council's blockchain course. This course is slightly more advanced for learners. The EC Council stands for the International Council of Electronic Commerce Consultants.
This American organization is based in New Mexico. It provides training and certification programs not only for blockchain but also for the broad fields of cybersecurity and education. Sign Up Here.
Main Course Curriculum/ Description

This course is dedicated to training you to become a blockchain professional or to advance your career. The certification course online has a tight focus on practical skills needed for the job market.
Main modules include Blockchain Fundamentals, Applications of Blockchain Technology, Blockchain Project Implementation, and Advanced Blockchain Development. The four-phase curriculum is laid out, showing you both the scope and depth of the course.
In this first unit, you'll learn about crypto assets, blockchain mining, bitcoin, open-source frameworks, and sustainable blockchain technologies. Unit two tackles Ethereum, decentralized applications, and industry impact.
The third unit focuses on blockchain project implementation. The in-depth course is rounded up with scalable blockchain, research, and security issues. It's a comprehensive but also accessible course, which is a hard balance to achieve.
Course Content Delivery and Requirements
When I say that this online blockchain course is packed with content, I'm not exaggerating. The course includes quizzes and tests, 11 practical projects, and a capstone project. The capstone project is creating a fully functional productivity application.
You can either complete this course alone or with live instruction. Self-study includes over 10 hours of instructional videos. I like the option between live and self-paced courses.
The course lasts around 3 months. Recommended prerequisites include object-oriented programming and JavaScript basics, but these are not required.
Additional Student Resources
Of course, you'll be awarded certification at the end of the course. Something I overlooked at first was the free resources page. This includes news briefs, podcasts, and infographics.
They also have an app, a blog, and whitepapers to help you stay updated. I do think some more student support beyond basic contact/ help would be helpful.
Pros
Comprehensive Study
11 Projects & 1 Capstone Project
Self-Paced or Live
Recognized Certificate
1 Year Access
Cons
Not as Many Student Resources
More Expensive
MIT Sloan Blockchain Course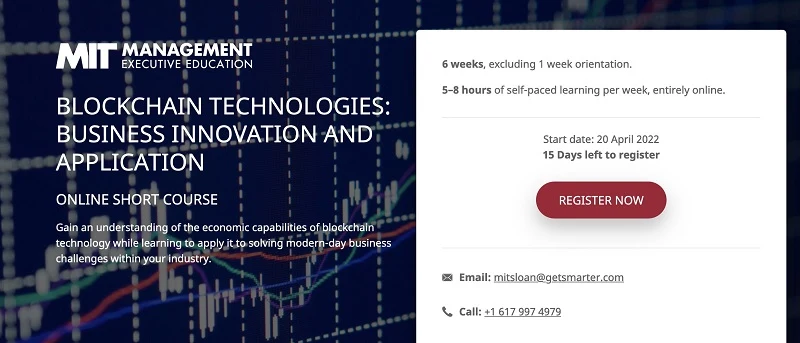 If you want to take an online course from a respected university, MIT has a solid option for learning blockchain. While MIT doesn't have online degrees, they do offer online certification and training courses.
You'll be learning from respected professors. While it's not equivalent to a degree program, this is a great option for advancing your career.
By the end of the course, you'll be awarded a digital certificate. I like having the advantages of online course flexibility with a name recruiter will immediately recognize. Sign Up Here.
Main Course Curriculum/ Description
Just as I expected, this course is organized and comprehensive for as short as it is. The course moves at a quick pace, tackling 6 modules over 6 weeks. With an average of 5-8 hours a week, you'll gain a deeper understanding of blockchain technology, strategy, and bitcoin.
The first module provides an introduction to blockchain, making it beginner-friendly. Module two discusses bitcoin and the consensus model. The third module discusses the pitfalls and problem-solving techniques for blockchain.
That's an area some blockchain courses tend to skim over. Module four builds upon those concepts by investigating the effects of bootstrapping networks. The last two modules cover the future of blockchain technology and AI.
Course Content Delivery and Requirements
Compared with the EC Council's online blockchain course, MIT focuses a bit more on theory. In this way, I think it's a good option for those who may be new to blockchain or don't work directly with the blockchain.
I like that there are assignments and goals for every week. It's a great balance of flexibility and targeted learning. All sections are led by MIT faculty and crypto-economics expert Professor Christian Catalin.
They don't mention pre-requisites. However, looking at their curriculum, I think that a basic knowledge of some programming languages would be helpful. The course is pretty beginner-friendly.
Additional Student Resources
By the end of the course, you'll be awarded a certificate from the MIT Sloan School of Management. I love that they include small group class forums to make it feel more personable. There are also infographics, interactive polls, quizzes, projects, and real case studies. Though some of the course does focus more on theory, there is plenty of resources and support to make this course a great experience.
Pros
Respected University
Class Forums
Projects and Case Studies
Flexible Schedule
Beginner-Friendly
Cons
Most Expensive of My Picks
Leans Theoretical
Frequently asked questions
Question: Is blockchain a good career?
Answer: There are several careers you can pursue with blockchain training, rather than one direct path. These careers include blockchain developers, blockchain solution architects, project managers, quality engineers, UX designers, and legal consultants. Other related careers include marketing, accounting, and other analysis. While the salary ranges, it's clear that blockchain skills are in demand. And most salaries are pretty good.

For instance, a blockchain business developer makes an average of $90,000 to $125,000 per year in the United States. Some of these jobs may be stressful or require longer hours. All require focus and organization. But blockchain technology is going to continue to be used. It's a relatively safe career for job security.
Question: Is learning blockchain hard?
Answer: Learning blockchain isn't easy, but it's certainly not impossible. It takes as little as a few months up to a few years to learn blockchain, depending on where you're starting and how much you want to learn. The hardest part is understanding how a series of concepts relate to each other. Blockchain requires study across several subjects. Python is the programming language you should learn for blockchain. Of the programming languages, Python is fairly easy to learn.
Question: What is blockchain developer safety?
Answer: Blockchain developer safety is also known as developer security. This risk management system is essential. It's one of the most important aspects of blockchain, as cyberattacks are becoming more common. This risk management system seeks to mitigate fraud, fishing for other security risks. If you've studied how to use frameworks to protect networks, you'll find a bevy of different possible career paths.
Question: Why is the blockchain not secure?
Answer: The reason for blockchain security standards is that it is vulnerable to hacking. While blockchain security is improving, it's not perfect. It can still be hacked. However, the advantage of blockchain is that it's still much more secure.

Its decentralized nature means that a hacker has to be quite skilled. Within a single ledger, a hacker must be able to control at least 50 percent of connected computers. While not fool-proof, blockchain technology is relatively safe against novice attackers.
Final Thoughts
At the risk of sounding cliche, it's never too late to learn blockchain. I see many hesitate to learn it because they think they are too old or don't have the skills. Truthfully, it isn't just college students or graduate students learning blockchain.
Something I'm learning more and more is that getting something done or learning something by a certain age is all arbitrary. If you're passionate about advancing your career or just want to learn blockchain, go for it.
The future for blockchain is bright. It's likely to evolve and only be used more, and in more ways than you might imagine. Blockchain technology is even being used in the diamond industry now. The future is uncertain, but it's also bright. Select a blockchain course that fits your budget and schedule. You may surprise yourself with how much you can learn.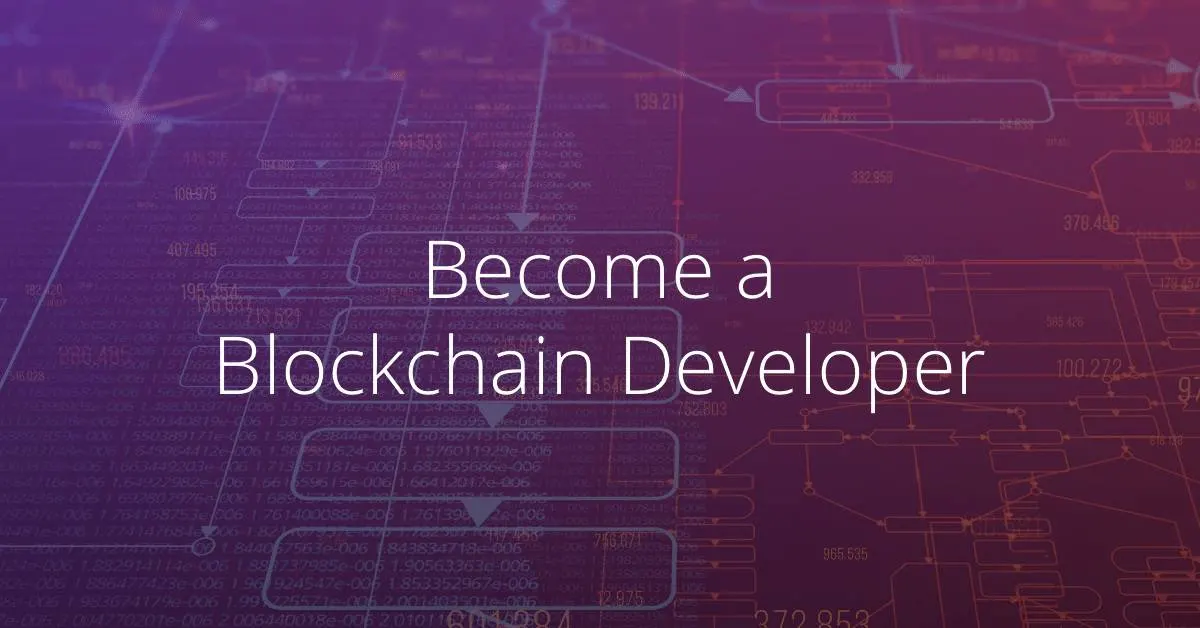 Become a Blockchain Developer | Udacity
Demand for blockchain developers is skyrocketing. In this program, you'll work with the Bitcoin and Ethereum protocols, build projects for real-world application, and gain the essential skills for a career in this dynamic space.
Get Started
We earn a commission if you click this link and make a purchase at no additional cost to you.
Final Recommendations: Free Course Materials for Blockchain
Free course materials aren't perfect substitutes for other online courses. But if you're curious about blockchain and not sure where to start, I have a few ideas. Some great YouTube channels teach the fundamentals of blockchain. My favorite channel is probably Dapp University.
Easy playlists and accessible language make this a solid channel if you're just curious or want to learn on the go casually. Following a free blockchain blog like Code & Care is also a way to not only get free content but also enhance your learning experience.