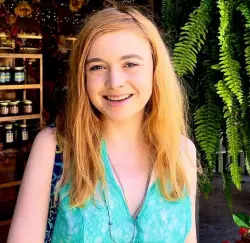 Latest posts by Erin Jamieson
(see all)
Have you ever dreamed of taking tech courses but never had time? The Udacity Full Stack Nanodegree is one of Udacity's more popular courses. And this year, with an increasing demand for tech jobs, is as good as ever to give it a review.
While online tech courses and certifications are more accessible to working adults, the cost can be prohibitive. Though cheaper than a fully accredited degree, Udacity's popular nano degrees still cost money. That's why OneTen, a coalition of nonprofit organizations made headlines when it announced its inaugural scholarship program.
The new program aims to provide more educational access for black Americans interested in going into tech fields. The 3,500 scholarships made possible through Udacity and Blacks in Technology is just the first step of a decade-long effort to support Black Americans who have a desire to learn but have financial constraints.
More specifically, recipients will be able to apply that money towards Udacity's Nanodegrees. They'll also receive networking, mentorship, and tutoring opportunities. The claim– and hope– of the program is providing more opportunities for full-time jobs and fulfilling careers while working around busy schedules.
As exciting as this program is, the question is: is a Udacity Nanodegree worth it? In this Udacity Full Stack Nanodegree review, I'll investigate their Full Stack Program. The review will cover how much the program costs, the curriculum, and what to expect from the learning experience. In the end, I'll tell you my personal opinion about whether this is a certificate worth pursuing.
But first, I want to discuss a few things to consider about Udacity as a platform in general.
Are Courses on Udacity Free?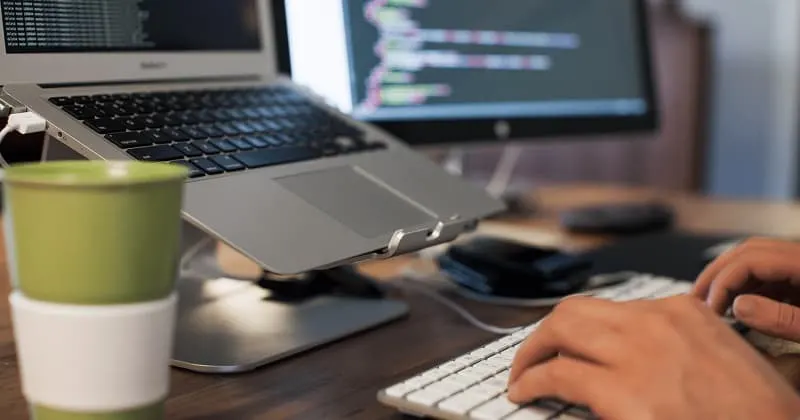 Udacity is an open-source learning platform, meaning that anyone can sign up for a course, regardless of educational background. The only barrier is your willingness to learn– and play. While Udacity does offer some free courses, the popular nano degrees are not.
Why is Udacity so Expensive?
There are many reasons why Udacity is expensive, or at least seemingly so. While Udacity certificates are only a fraction of the cost of a regular degree program, it is more expensive than some competitors. They do offer rather unique options. The nano degree programs are curated coursework that builds upon skills that are both in-demand and considered specialized.
Because of the high demand, they're able to price their courses higher. They also offer unique resources along with their programs, adding to the incentive to enroll. And as they've become well-known, Udacity has partnered with organizations to only increase its name recognition. All of these factors play into Udacity's price.
How Do You Get Selected for the Udacity Scholarship?
Udacity does offer financial support in the form of scholarships. Udacity scholarships offer several opportunities, depending on who you are. To be selected, you must qualify for the requirements and each one has different criteria.
Most include an initial submission, then additional rounds and stages. It's important to read up and understand each scholarship before applying. Be on the lookout for additional scholarships and opportunities by visiting the scholarship page.
Bertelsmann Technology Scholarship
Up to 1,600 scholarships are available during open submission periods. Scholarships are available for students interested in taking coursework in Azure Cloud Architecture, Business Analytics, or Machine Learning with TensorFlow.
OneTen + Blacks in Technology Foundation Scholarship
Designed for black Americans without four-year degrees, these scholarships cover Nanodegree programs. More specifically, these programs cover Marketing, Business Analytics, Front End Web Developer, and Predictive Analytics for Business.
Can I Get a Certificate From Udacity?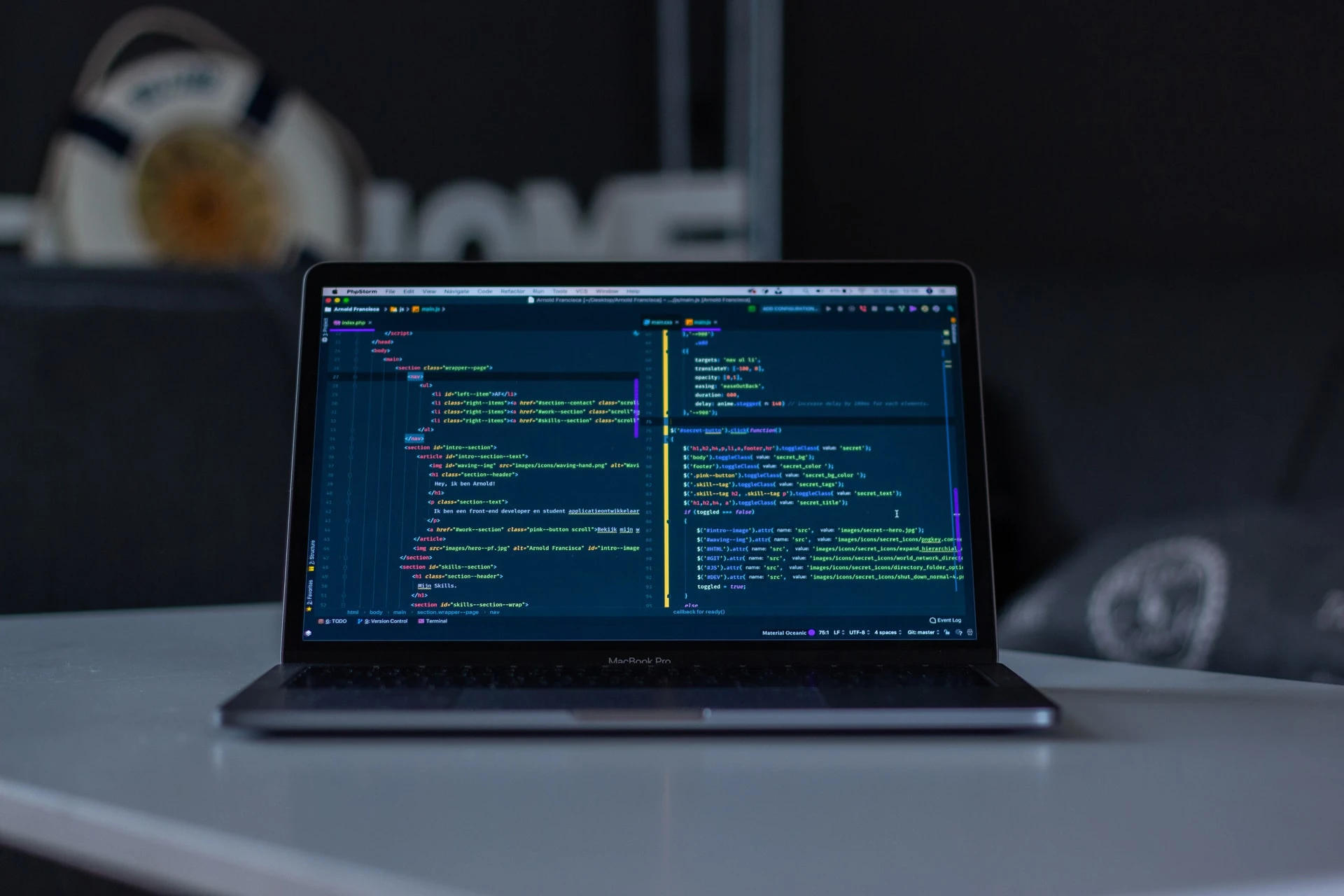 Udacity does offer certificates of completion from its programs. Just be aware that the terms degree and certificate don't mean the same thing as they mean in higher education. A certificate is a way to simply show proof that you've completed your course. While this is a nice touch, it's not equivalent to a professional certificate.
Are Udacity Certificates Accredited?
Udacity courses are not accredited. When a course is accredited, it means that a school or program has been certified and verified to meet national standards for education. Accredited courses and schools are more likely to gain recognition from employers and weigh more heavily with employers. Of course, that doesn't mean that a certificate from Udacity is worthless– just that it needs to be weighed more heavily.
Do Employers Recognize Udacity?
One realistic expectation: even though Udacity is fairly well known, it won't necessarily be recognized by employers. Udacity doesn't count as a professional degree or certification– it's not the same as an accredited program. A better way to think about Udacity is by gathering training and experience.
If you list Udacity on a CV, list it under training, then provide a description of the curriculum and the skills you've acquired by completing the program. See it as a way to increase your knowledge and complement other education, skills, and experiences you have.
Is a Udacity Nano Degree Enough to Get a Job?
A nanodegree is by no means a one-way ticket to a job. While others may say that it is, it's training. Even the best training– or a degree for that matter– that doesn't guarantee a job. However, startups especially are more flexible in what they're looking for. As demand for tech fields increases, experience and training is considered to be a factor.
You may not win out for a job vs someone with a four-year degree, but you can make yourself stand out. So, don't count on Udacity providing a job for you– but also know that it still can be valuable in other ways. For some, a nano degree can also be a way to encourage further study and increase confidence.
Udacity Full Stack Nanodegree: Worth it?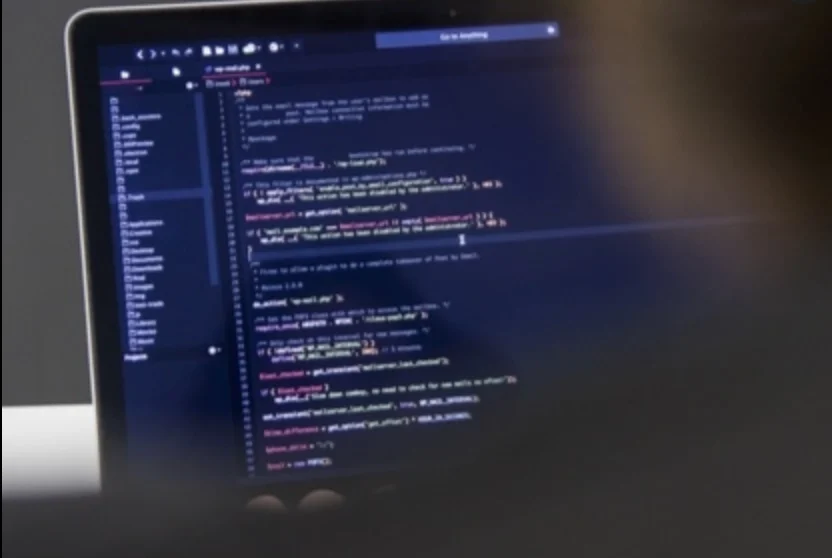 Now I want to take a look at Udacity's Full Stack Nanodegree. A nanodegree is an online program offered through Udacity that offers coursework in computer science, data science, programming, artificial intelligence, and more. These in-demand tech subjects are meant to increase awareness and skills for different fields.
What Does Full Stack Nanodegree Mean?
Full Stack is just one of many nano degrees Udacity offers. The general term full-stack refers to different techniques that apply to building software and web applications. With full-stack knowledge, some eventually pursue web development and IT careers, but also full-stack development jobs.
However, to land a full stack development job, many employers are looking for a bachelor's degree or at least an associate's. So, Udacity does offer a curriculum that can introduce you to that field, but you're more likely to land a general teaching field vs a full stack development job specifically.
The Full-Stack Nanodegree essentially introduces you to the basic knowledge needed and goes into detail in some categories, allowing you to dip your feet into this field, shore up your skills, gain experience, and see if it's right for you.
You'll "learn to design and develop powerful modern web applications that form the foundation for the apps, websites, and systems that people and businesses use every day," as per the description.
How Long Does the Full Stack Nanodegree Take?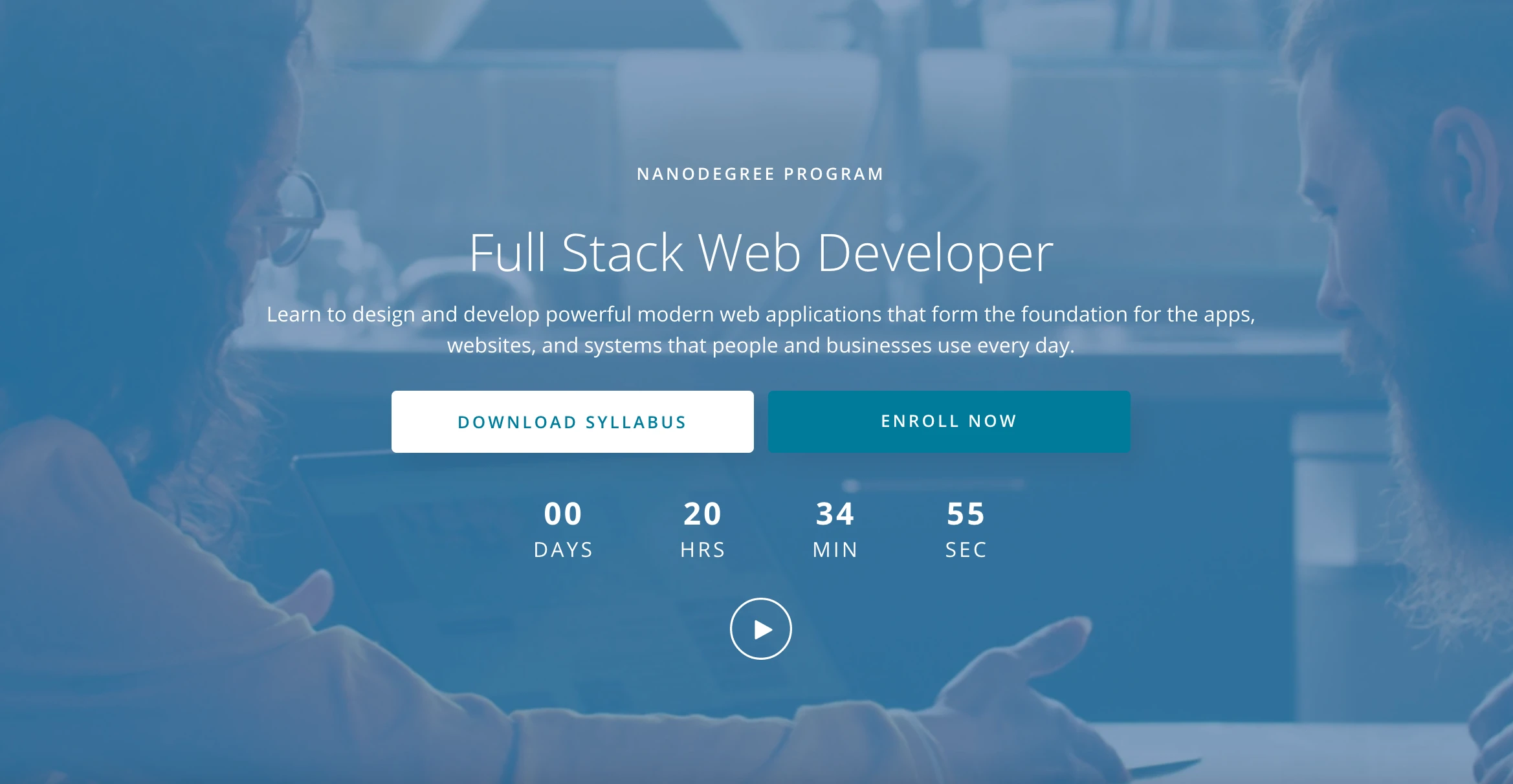 The program is estimated to take approximately 4 months, assuming a modest 5 to 10 hours of study every week. Since the course is self-paced, you very well could take less time to get through the curriculum. You could also take longer, as needed– but this will come at an extra charge.
Are There Any Prerequisites?
There are no prerequisites that are required formally for any nano degrees. However, Udacity does typically make suggestions as to helpful knowledge to have before you enroll in any nanodegree. Experience working with software like Python is preferred. Of course, while Udacity recommends its Python courses, there are other platforms to use Python as well.
You can save money and learn basic Python for free through Google's Python Course. But I do think that knowing programming languages will help your success in this course. So before enrolling, take introductory courses as needed so you can complete this certificate with confidence.
Other recommended courses include Intro to Programming,Introduction to Python Programming, Introduction to Algorithms, Version Control with Git, and Intro to HTML and CSS. By no means do you need to take all of these courses– they just touch upon some of the content you'll encounter.
My Takeaway
I appreciate that Udacity is honest about what is needed to be successful, but I also acknowledge they are trying to promote their classes. So take their general advice, but don't feel pressured to take additional courses through them.
Who Teaches the Courses?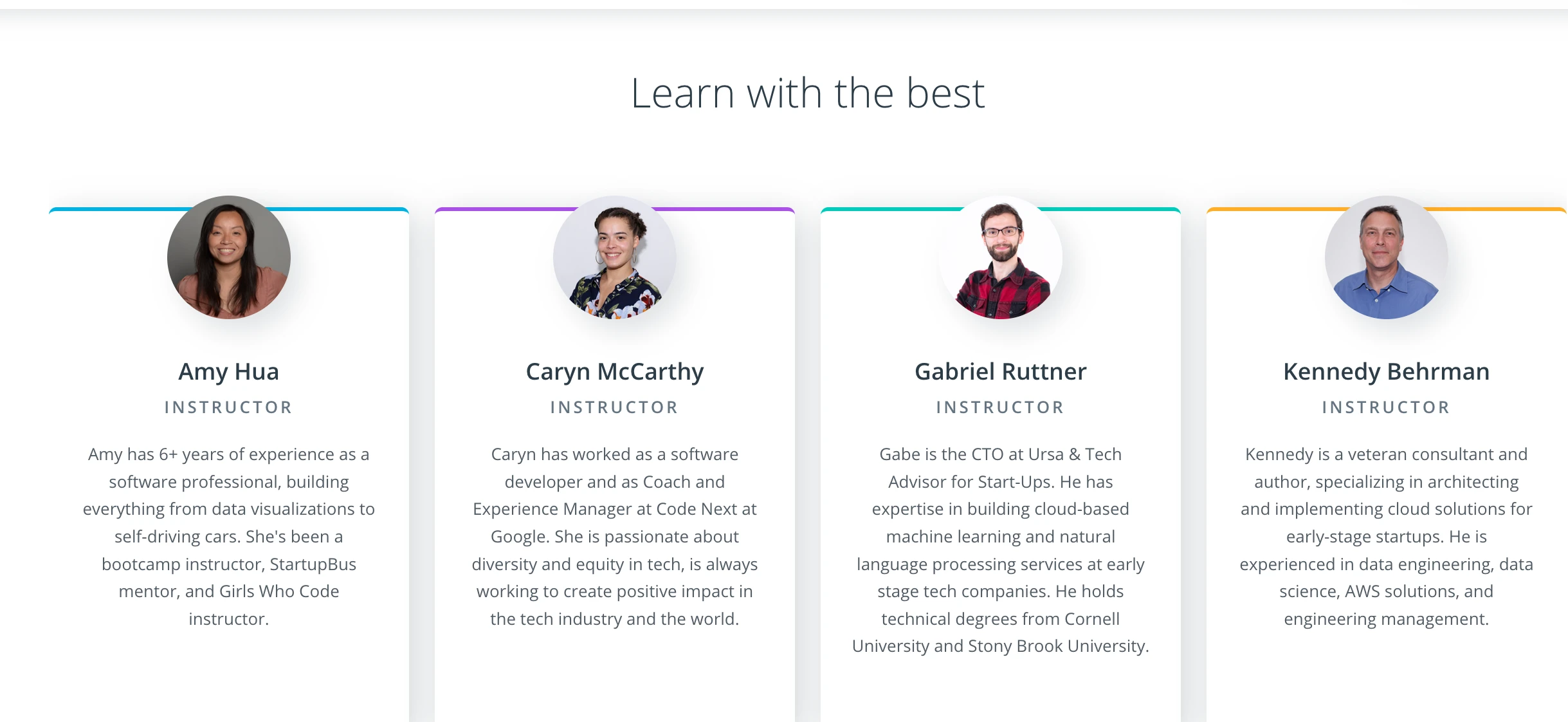 Who teaches the course also matters. So many people get lured into online courses without taking a look at who their instructors are. Some online courses don't even offer information about your instructors. Luckily, this isn't the case for the Udacity Full Stack Nanodegree. The course has not one, but four instructors.
Amy Hua has over six years of experience as a software professional–especially with data visualization and self-driving automobiles. Caryn McCarthy formerly worked as Experience Manager at Code Next through Google. Gabriel Ruttner is the CTO for Ursa, and also has served as a teaching advisor for various startups. Kennedy Behram is a 'veteran consultant ' who specializes in cloud tech solutions.
My Takeaway
I love that you get to "see" your instructors for the course, and I do like that they all appear to have some form of industry knowledge. However, I would also love to see a little more information. There aren't any details regarding formal education, and it's also not descriptive in terms of their experience. Some do not include information about what they're currently doing.
How Much Does the Full Stack Nanodegree Cost?
As is the case with other nanodegree programs through Udacity, you'll pay a fee of $399 per month. Since the program is estimated to last four months, you can expect to pay around $1600 for the program– a little less if you're quicker, and more if you're faster. However, since you're billed monthly, it's unlikely that you'd be a full month ahead.
My Takeaway
There's no doubt about it: while you'll learn a lot, the Full Stack Nanodegree isn't cheap. It's fairly pricey, so if you do qualify, applying for a scholarship is a good idea. Just make sure you understand the costs before enrolling– and are budgeted to be able to afford the fee. Since it's priced monthly, you don't need money upfront, but I recommend having it completely saved aside to ensure there aren't disruptions in your learning process.
What's Included in the Price for the Full Stack Nanodegree?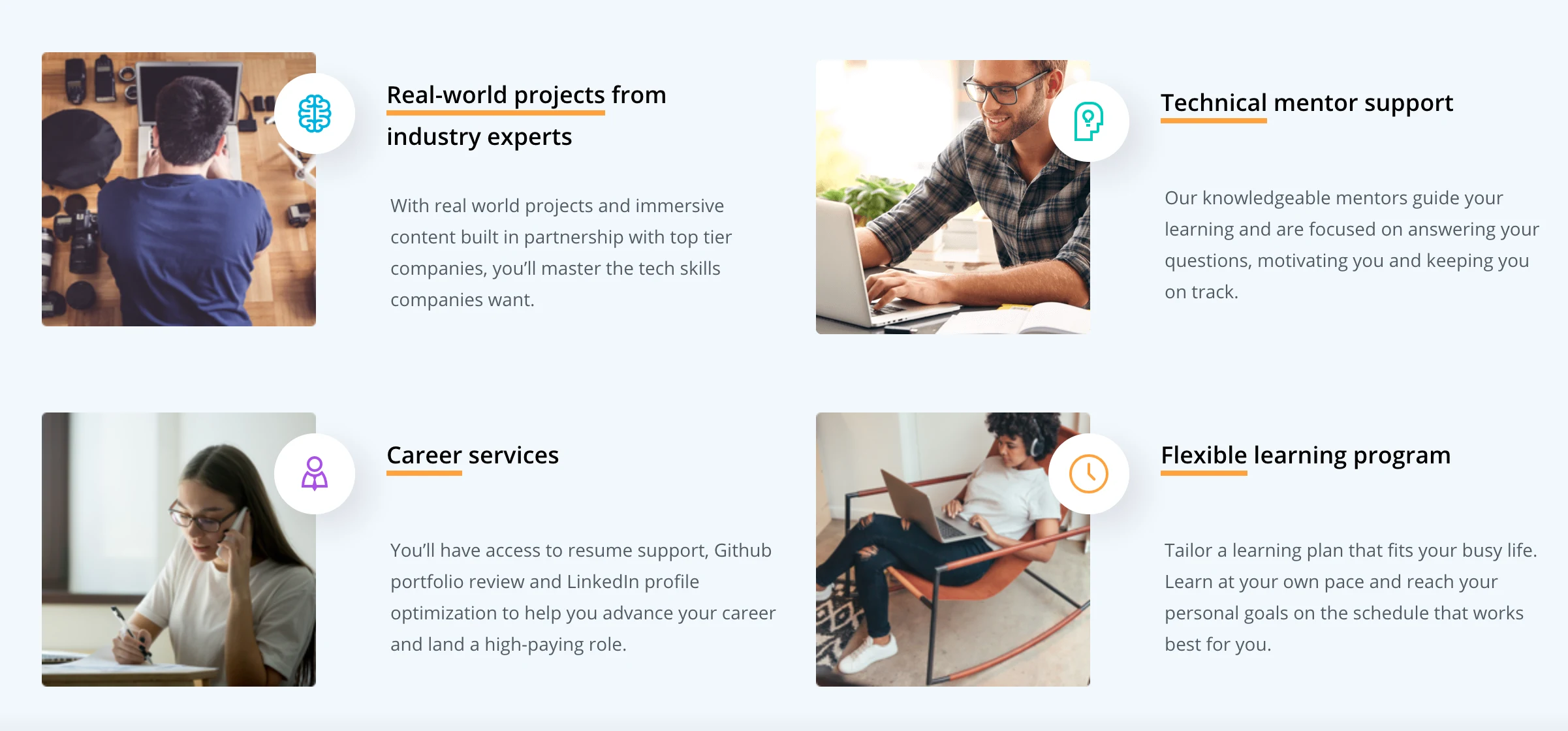 In addition to course materials themselves, there are several perks to the Full Stack Nanodegree. Student sources include both technical support and a student community. Technical support simply ensures that everything works for you– and you can troubleshoot any tech issues.
The student community consists of students as well as alumni. While you're taking the course, you'll have a channel related to that course where you can interact with other students, ask for advice, and ask questions.
Career services include limited resume support, Github review, and LinkedIn profile review. Upon investigating, much of this is linked to access for free courses, including the LinkedIn Course through Google or the Udacity Career Center. They offer automated services, such as a resume scan, targeted articles, and the possibility of getting a personal consultation.
The class itself includes real-world projects as well as personalized projected reviews.
My Takeaway
Udacity supports learning with these features– and plays well to its brand of expanding student learning. Full Stack Development learning is supported through projects that provide experience and allow students to see if they've learned something. It also makes the price point feel more worthwhile. While some of these services you could argue you could find elsewhere, it's nice to have it all in one place.
What's the Curriculum like for the Full Stack Development Nanodegree?

The curriculum features four units and tackles important content. Each unit ends with some type of practical project to test your understanding, and everything is self-paced, though they do have enrollment periods. You can also set personal goals for your learning as you go, and, of course, chat with your peers in the community channels.
SQL and Data Modeling
In the first unit, you'll study SQL, the language used for many programming functions, and managing and manipulating databases. You'll learn how to work within relational databases and use Python as well.
This first unit shows why it's helpful to have a general understanding of programming, especially Python, and while you'll have plenty of instructions, it's not intended for those who've never studied programming. The unit project involves creating a venue booking database.
API Development and Documentation
In the second unit, you'll be working with application programming interfaces, otherwise known as APIs. The purpose of API development is to improve data exchange functions and increase security. This unit tackles using APIs specifically within web applications, as well well as for testing and documentation purposes. The unit project is an API trivia project.
Identify Access Management
In the third unit, you'll get more into the 'meat' of full-stack development. You'll work in Flask, a web framework that uses Python, to study design patterns for security, authorization, and authentication.
Other topics covered include REST API (a set of constraints for data transfer) as well as assessing system performance risks. The unit project is to apply full-stack development principles for a coffee shop.
Server Deployment
The final unit covers both server deployment (the process of making a server operational) and containerization (how code is packaged for operating libraries). You'll apply your knowledge to both share and store containers.
Unit projects include deploying a Flask app, as well as a captain project designed to test your knowledge of all the course content you've covered.
My Takeaway
While the program doesn't cover everything, it is a solid foundation for learning full-stack principles. It's a reasonable curriculum to consider after you have basic programming courses under your belt.
Is Udacity Full Stack Approved by Customers?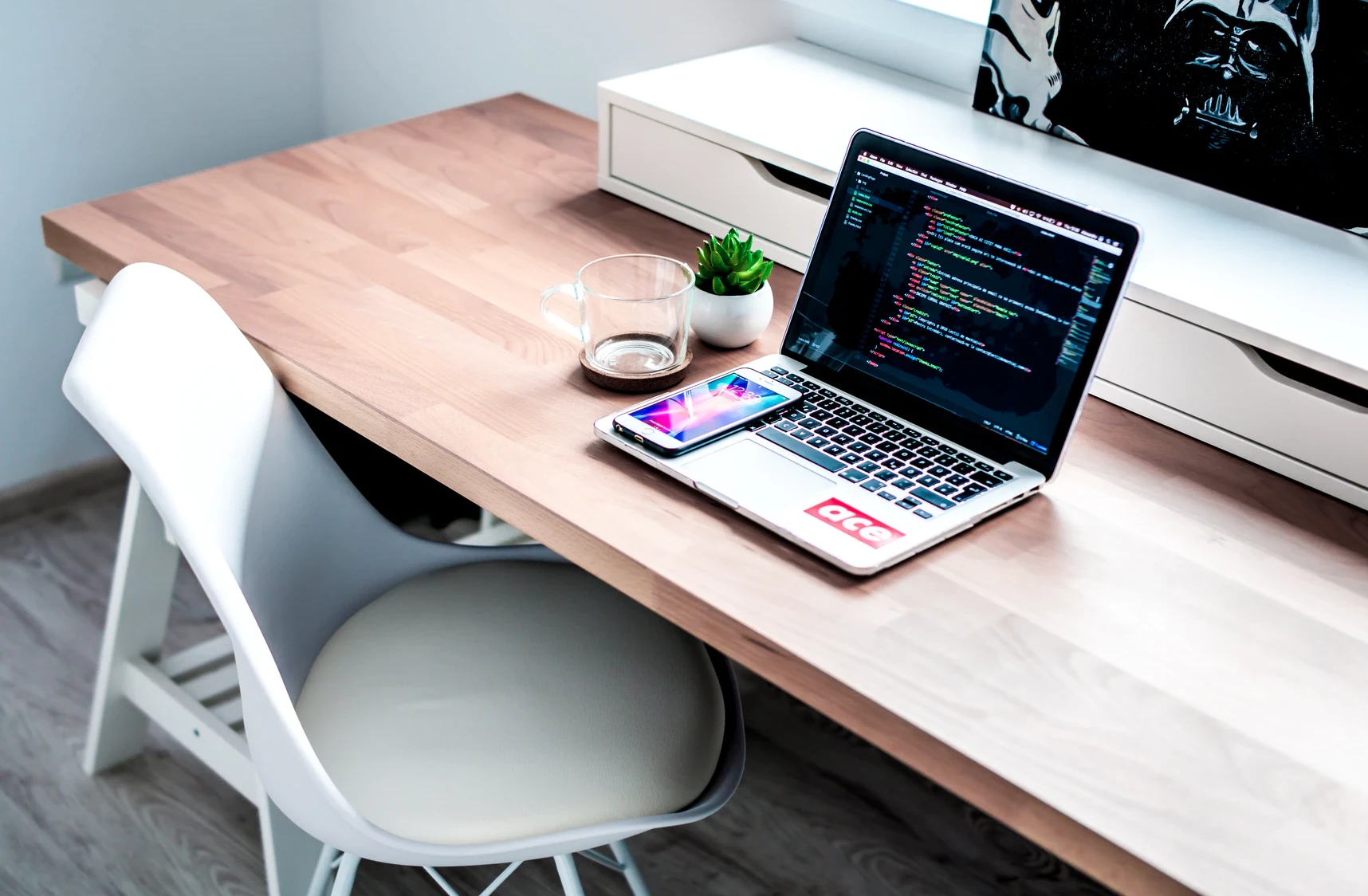 Of course, the devil is the details. Aside from the price, Udacity's program looks pretty solid on paper. But it's also important to look into the claims and marketing– and the actual results. While Udacity does not promise a career, they strongly imply it. And looking at their website, you'd assume it's mostly great experiences.
Udacity holds a failing rating on the Better Business Bureau, with 78 complaints closed within the last 3 years and 17 formal complaints in the last 12 months. Students cited being pressured to not cancel, automatic charges, and customer service taking a long time to get back to customers. Outside reviews are more positive.
On G2 and other platforms, average ratings for Udacity, including its Full Stack program, hovered around 4.3 to 4.6 out of 5 stars, and there weren't many poor ratings.
My Takeaway
Udacity's Full Stack program is baffling in that reviews tend to be extreme– customers either love or hate their experience. Nearly all complaints have to do with fees and trying to cancel– which is, of course, concerning given the cost. Yet many customers have had excellent experiences. That said, an F rating on BBB shows that the concerns are very real– and could impact you.
Simplilearn Full Stack Development Bootcamp
If you have a 4-year degree, the SimpliLearn Full-Stack Developer Bootcamp is a comprehensive 9-month program with projects, mentorship, and career services– it also happens to hold an A-plus from the Better Business Bureau.
The cost is pricey– $396/ month of $4,500 total– but they do offer some financial aid. Enroll Here.
Edureka Full Stack Developer Course
Edureka's Full Stack Developer Course provides over 200 hours of training, with a captions project, two free elective courses, and lifetime access for quizzes and presentations. You won't pay monthly, but a flat fee of $999 on special promo (regularly $2,300). It's also highly rated by customers. Enroll Here.
Check out our full Edureka Review here.
Frequently Asked Questions
Question: Can you finish a Udacity Nanodegree every month?
Answer: Technically, all Udacity courses are self-paced, so you could finish a nanodegree every month. Most nano degrees are estimated to take 3-4 months to complete. That, however, is based on an average of 5 to 10 hours of work per week. To complete a nano degree in a month, you'd have to be pushing yourself hard, and for most working adults, it's not doable. It's important to set realistic expectations as to how long your nano degree will take, as they are priced not per course but rather per month.
Question: Can a Udacity Nanodegree get you a job?
Answer: The extra experience and training a nanodegree offers may give you an advantage, depending on where you're applying. At the same time, it's not an accredited program, and it's not a substitute for having a two or four-year degree. They do also offer complimentary career services, which provide the added benefit of helping spruce up your CV and LinkedIn profile.
Question: Is Udacity free for students?
Answer: Udacity offers one month free to any current student for their nano degree programs. Students also have the option to enroll in multi-month courses for additional discounts. Some non-students can find financial aid through one of the two scholarship programs the platform offers.
Final Decision & Alternatives
Udacity's price may seem expensive– until you compare it to alternatives and see it's fairly normal. While there's a lot I like about it– including real-world experiences, support, and a decent curriculum–I am concerned about serious complaints. At $399 a month, it's a risk you have to decide if it's worth taking. If you are interested in giving Udacity a try, Enroll Here.