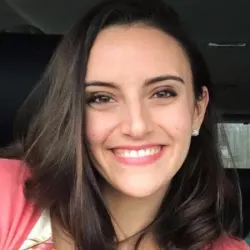 Latest posts by Courtney Myers
(see all)
Do you have your sights set on medical school?
Whether you want to be a nurse, surgeon, or family practitioner, you'll have to complete the requisite graduate studies and residencies, first. Before you can hit the books, however, you'll need to get into the program of your dreams.
This is where the MCAT comes in. Standing for the Medical College Admission Test, it's the one exam that almost every medical school in the country requires. As you might imagine, it's complex and challenging in nature.
Thankfully, there are online resources that can help. Wondering how to find the best MCAT prep course? Read on for a complete guide that can help you navigate your options and find the best one for your needs.
Read this guide to learn when is the best time to take MCAT.
Why Do You Need an MCAT Prep Course?
Your academic and professional goals hinge on a few key numbers. The highest score on the MCAT is 528. You don't have to get a perfect score, but keep in mind that medical school admissions officers will review your results carefully. In fact, according to the latest data from the Association of American Medical Colleges (AAMC), the average MCAT score for 2020 to 2021 was 506.4.
Then, there's the average score for matriculates or students who were actually enrolled in a college or university. This number was higher, at 511.5. The takeaway? An uptick of just 1.3% in your score can make all the difference in whether or not you receive that coveted letter in the mail.
It pays to prepare as much as possible for the MCAT, and an online prep course is a great way to do so.
As this is a fully computerized test, traditional study materials such as flashcards and notes aren't as applicable. Instead, you need an approach that's flexible, digital, and accessible from anywhere you have an internet connection. However, there's no denying the avalanche of options in front of you.
Recent research shows that the online tutoring and test preparation market is currently valued at roughly $1.2 billion. That number is expected to increase by 1.7% in 2021 alone. This is a growing industry and one that can be confusing to grasp.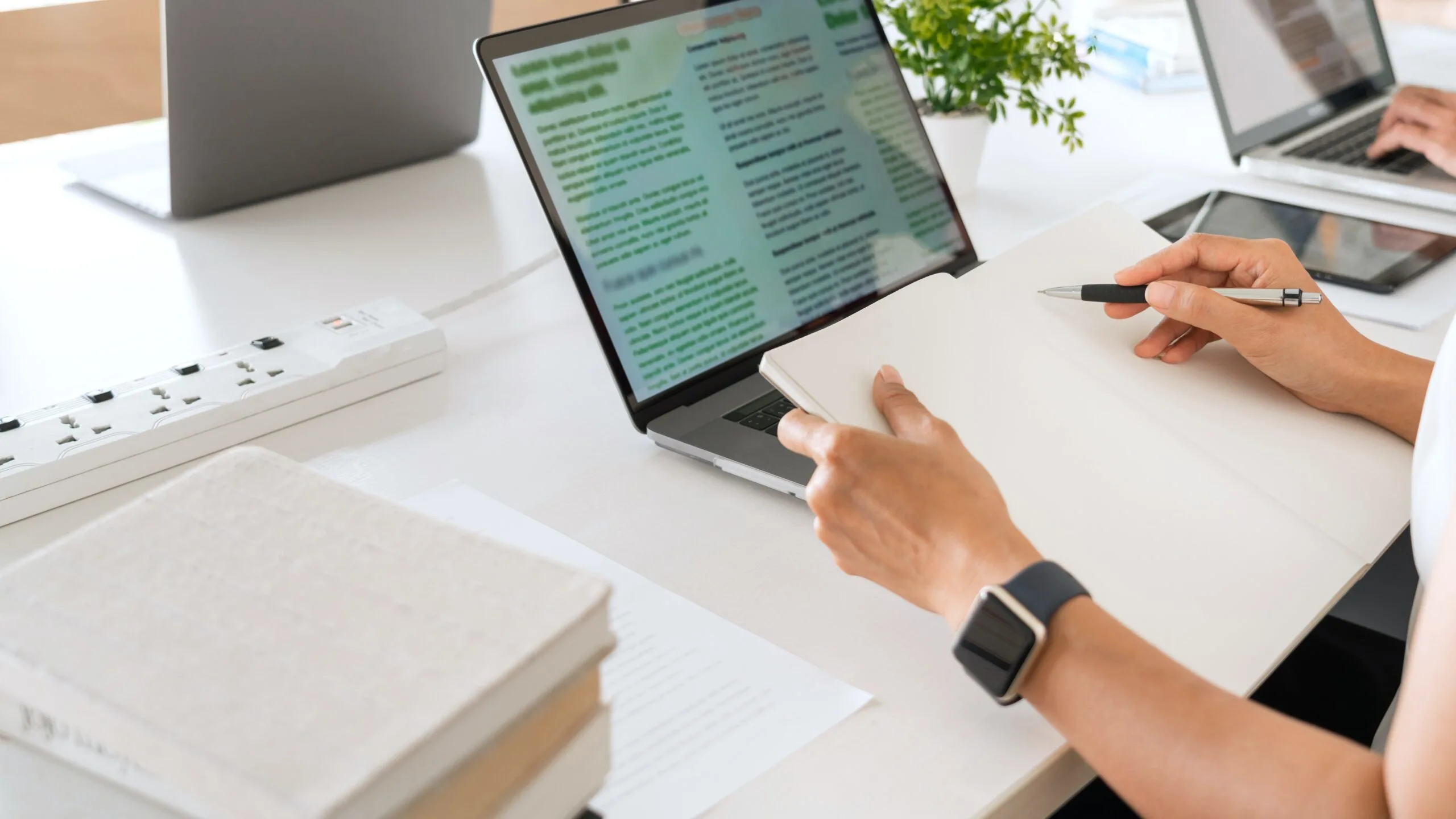 Let's clear the clutter and learn how to narrow it down to a shortlist of options that fit your preferences, budget, and learning needs.
How Can a Test Prep Course Fit Your Needs?
An MCAT course that works for one learner might not be a great fit for another. This is because we each have unique learning styles.
Understanding this, start by brainstorming what your ideal course looks like. If you currently work a full-time job, then you might need a class that doesn't require attendance at live sessions. This way, you can hop online and view the recorded lessons at your own convenience.
If you thrive with individual connections, then a one-on-one tutoring feature might interest you. Or, you may prefer to stick to solo studying if you prefer to internalize the material instead.
There isn't a one-size-fits-all approach to studying for the MCAT. However, there is an approach that works best for you. As you read all about each program's specific bells and whistles, it helps to know which ones align with your goals. This is the quickest and most efficient way to get one step closer to a course that helps you succeed.
How to Find the Best MCAT Prep Course: Features to Look For
Before we dive into the different types of MCAT test prep courses available, it helps to take a look at some of the most common features and options you'll find. Here are a few of the most beneficial ones to consider.
Online Office Hour
If you were taking an in-person course and had questions on the material, what would you do? Most likely, you'd schedule a meeting with your professor during their office hours.
As education continues to digitize, this support function is likewise moving online. Now, online test preparation companies will staff really experts to hold virtual office hours, where test-takers can access their wealth of knowledge with just a few clicks.
If you learn best by talking through difficult or complicated subjects, then this may be a feature to include near the top of your list of priorities. Check to see how often these hours occur and make sure they fit into your schedule.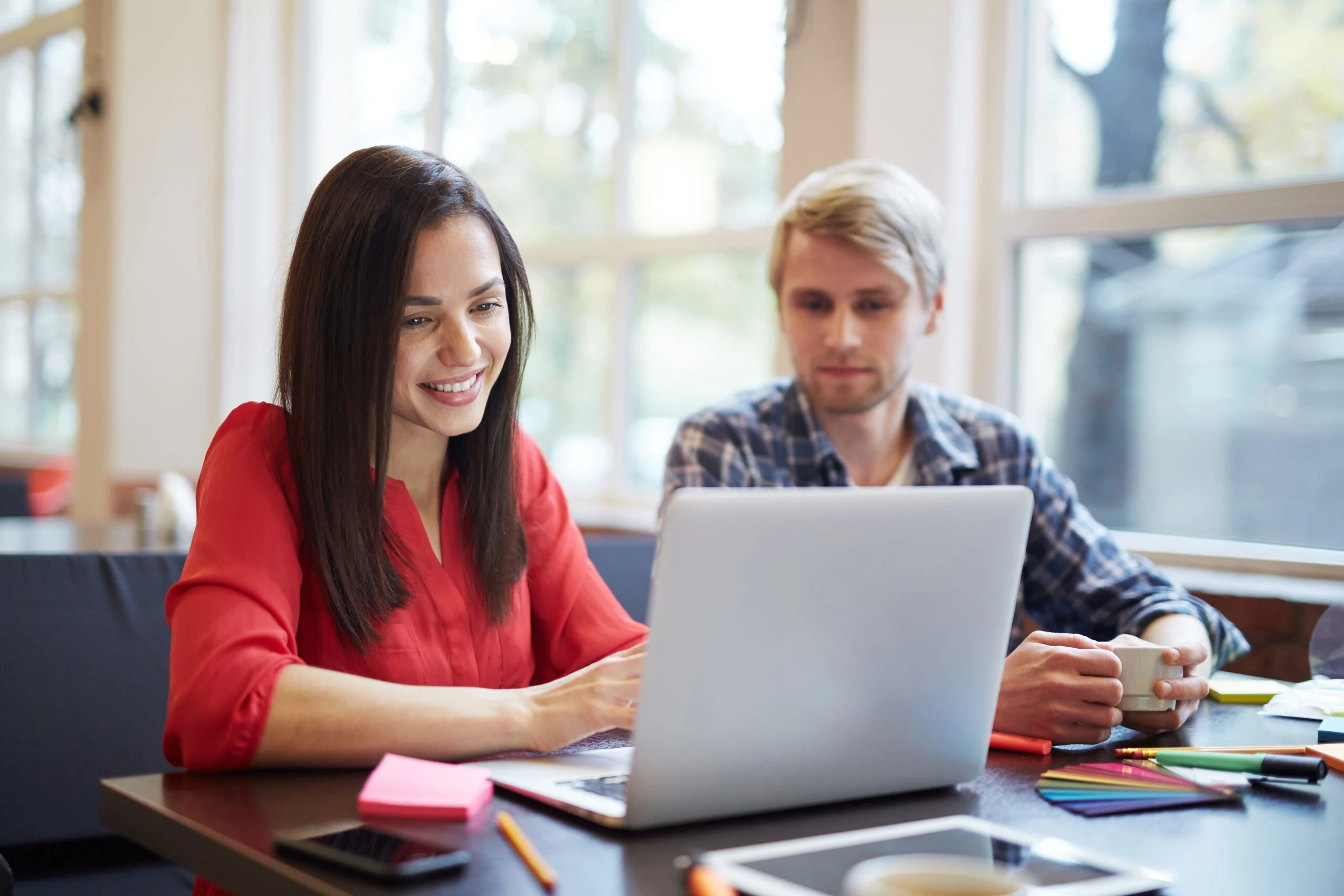 Access to One-on-One Tutoring
When you're struggling to grasp a concept on the MCAT, a dedicated tutor can help you move past that roadblock. With some test prep courses, you can log in and work one-on-one with a tutor, gaining personalized instruction and support.
Often, the plan you pay for will clearly state how many total tutoring hours are included in the price. For instance, you may receive a starting base of three hours at no additional cost. If you require help beyond that time, then you may incur extra expenses.
Access to Small Group Tutoring
Does the idea of working directly with a tutor put you off? If so, you may benefit more from small group tutoring, instead. This way, you can still enjoy access to a tutor's specialized knowledge, but in a more comfortable setting.
If you prefer to go this route, you can easily filter your available MCAT test prep options accordingly.
Access to Live Classes
Virtual learning certainly has its fair share of perks and drawbacks. If you aren't a natural self-motivator, you might require live instruction to keep. your studies on schedule. This way, you know when to log on and where to focus your efforts.
Or, as in the case of your MCAT prep, you may simply want to learn from the best. Many providers will offer hundreds of hours of live class instruction, usually led by instructors who have earned high marks on their own MCAT exams.
With this approach, they can help minimize distraction and encourage student participation. You're far less likely to multitask when there's a chance that the professor may call on you in class!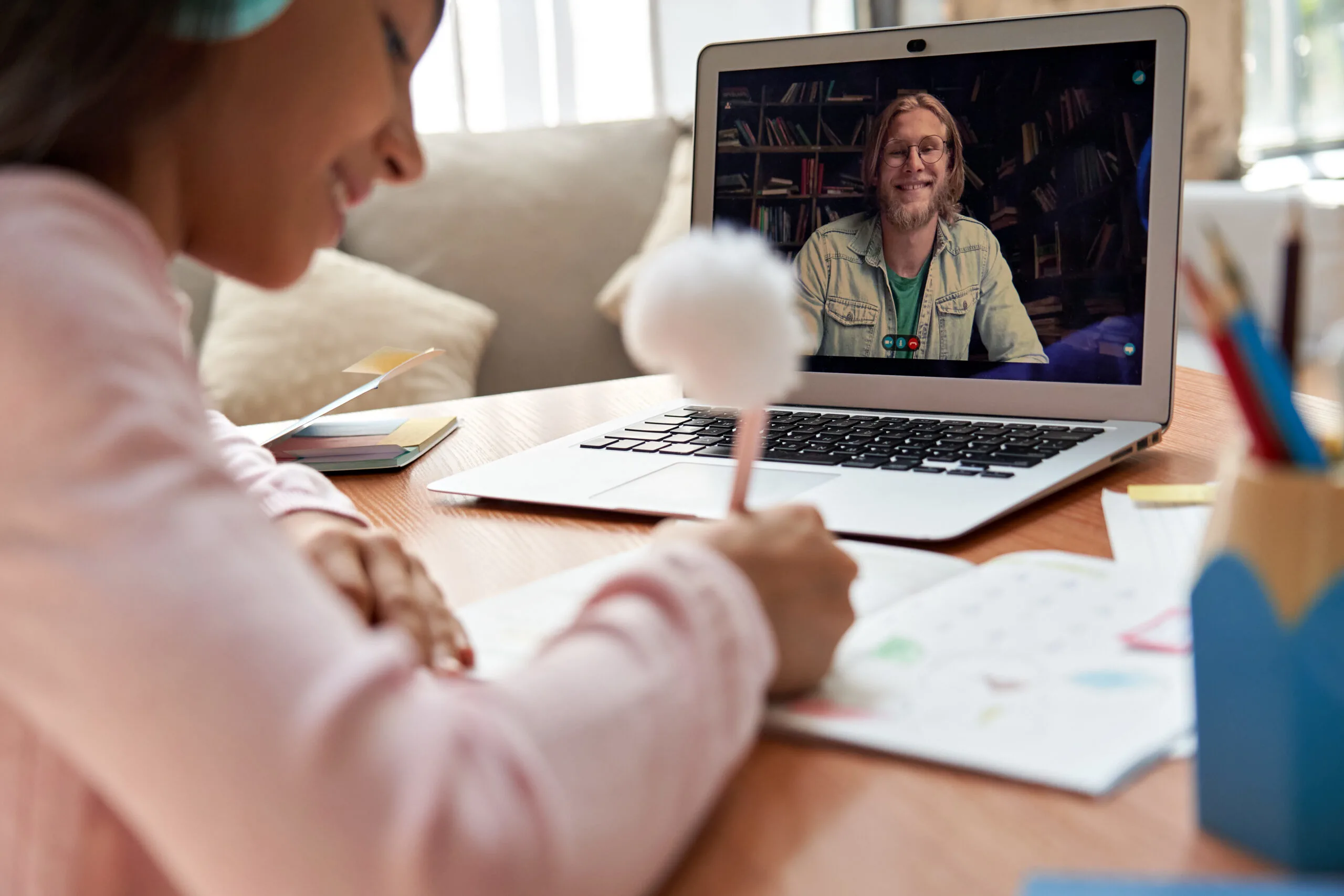 Studies show that around 65% of people are visual learners, and absorb knowledge best by watching someone else demonstrate or explain a key concept. If that sounds like you, then look for programs and platforms that cater to this need with live class instruction. Some will also grant you the ability to reschedule your live class sessions if a conflict comes up and you can't attend.
Access to AAMC Study Resources
As the creators and distributors of the MCAT, the AAMC also releases its own set of study guides and prep materials designed to help students succeed. While these resources are robust, they aren't interactive, which is why so many students rely on a supplemental test prep course.
Still, most reputable providers will allow students access to all of the credible AAMC study materials as part of their course package. Arguably the most valuable reason to check these tools out are the practice exams and practice questions they include.
Practice Questions and Exams
When you're studying for the MCAT, there are only so many abstract theories you can master and memorize. It's usually more helpful to gain access to real practice questions that mimic those you'll find on the exam.
If you learn best by tangibly writing (or typing) your ideas, then you'll especially appreciate this approach.
In the beginning, you can use the material to gauge what's ahead, focusing your study efforts around the major, overlying themes found in the MCAT exam documentation. Later, as you progress, you can time yourself to replicate a real-life testing environment.
Physical Textbooks
Some students simply learn better with textbooks. This way, they can take notes in the margins, highlight important definitions, and bookmark the areas they want to remember or approach again.
Does this sound like you? If so, then you might not take full advantage of a purely online test prep program. Instead, look for one that will ship MCAT-specific textbooks right to your doorsteps. By going this route, you can often receive the books at a lower price point than if you purchased them each individually.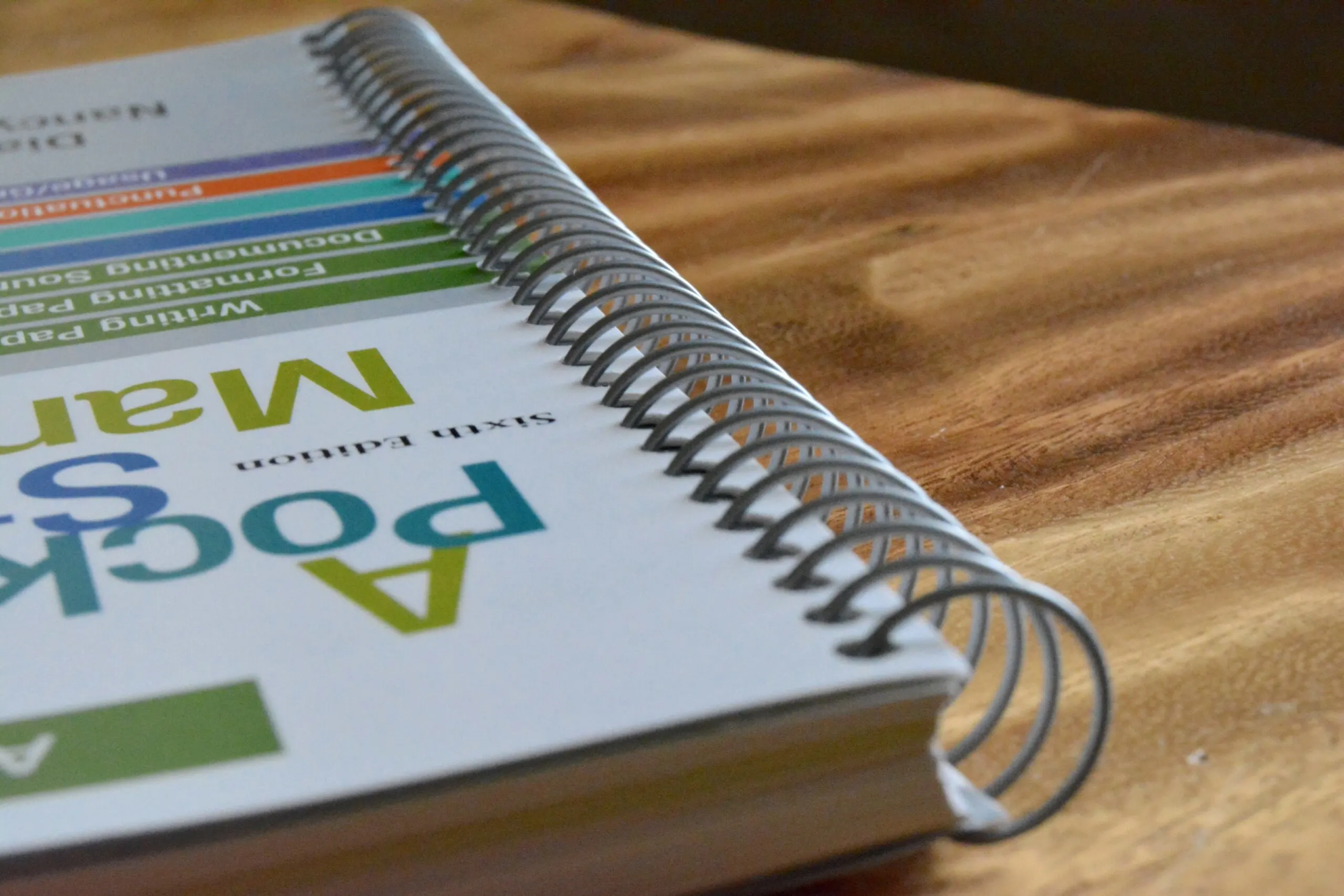 Self-Paced Option
Do you have a busy lifestyle? Maybe you work full-time or have family duties that require much of your attention and time. In either case, you might not have the capacity or the bandwidth to commit to living instruction.
Knowing this, you can eliminate plans that automatically include this feature in all of their payment plans. Instead, look for a course that includes a self-paced option, where you can access and use the materials on your own time. Often, you'll find that these alternatives offer significant cost savings over live classes.
Budget-Friendly Plans
Healthcare professionals might earn some of the top salaries in the world, but it's smart to stay budget-conscious while you shop for MCAT test prep materials.
In most cases, you'll find that providers will offer a range of different program plans to meet varying financial needs. Often, these plans are related to course length. For instance, access to the materials for six months might cost $1,500 while nine-month access is $2,100. Providers may offer annual pricing options at a slightly lower rate than month-by-month programs.
Consider how long you have until your big testing day arrives. If it's more than a year out, it might be worth paying a little extra to access the study materials all year round. However, if your budget is more of a concern, then you can sign up for the six-month package when it gets a little closer to time.
Score Improvement Guarantee
Despite any fanatical claims, there isn't a single provider that can guarantee you'll score a perfect 528 on the MCAT after going through their test prep materials. However, many providers will guarantee that you'll see your scores go up from the last time you took the test.
If you can provide evidence that you completed the course and your score stayed the same or lowered, these providers will often offer a full refund so you can get your investment back. Other times, you may even have the option to re-take the course for free if it failed to live up to your expectations.
Free Trials
A provider could wax poetic about the features included in its MCAT test prep course. You could read reviews, compare feedback, and sort through testimonials until you find one that looks perfect on paper.
However, you can't truly get an honest feel for a program until you use it for a few days. This is the point and purpose of a free trial. Most course providers will allow interested test-takers around a week's worth of time to log into the platform, click around the test materials, and try the courses at a limited scale.
If the one you're eyeing offers this option, then it's in your best interest to take advantage of it. If you dislike it, you can save yourself thousands of dollars in a wasted investment. If you love it, you can use this time to hone in on the course and start planning your more extensive study strategy.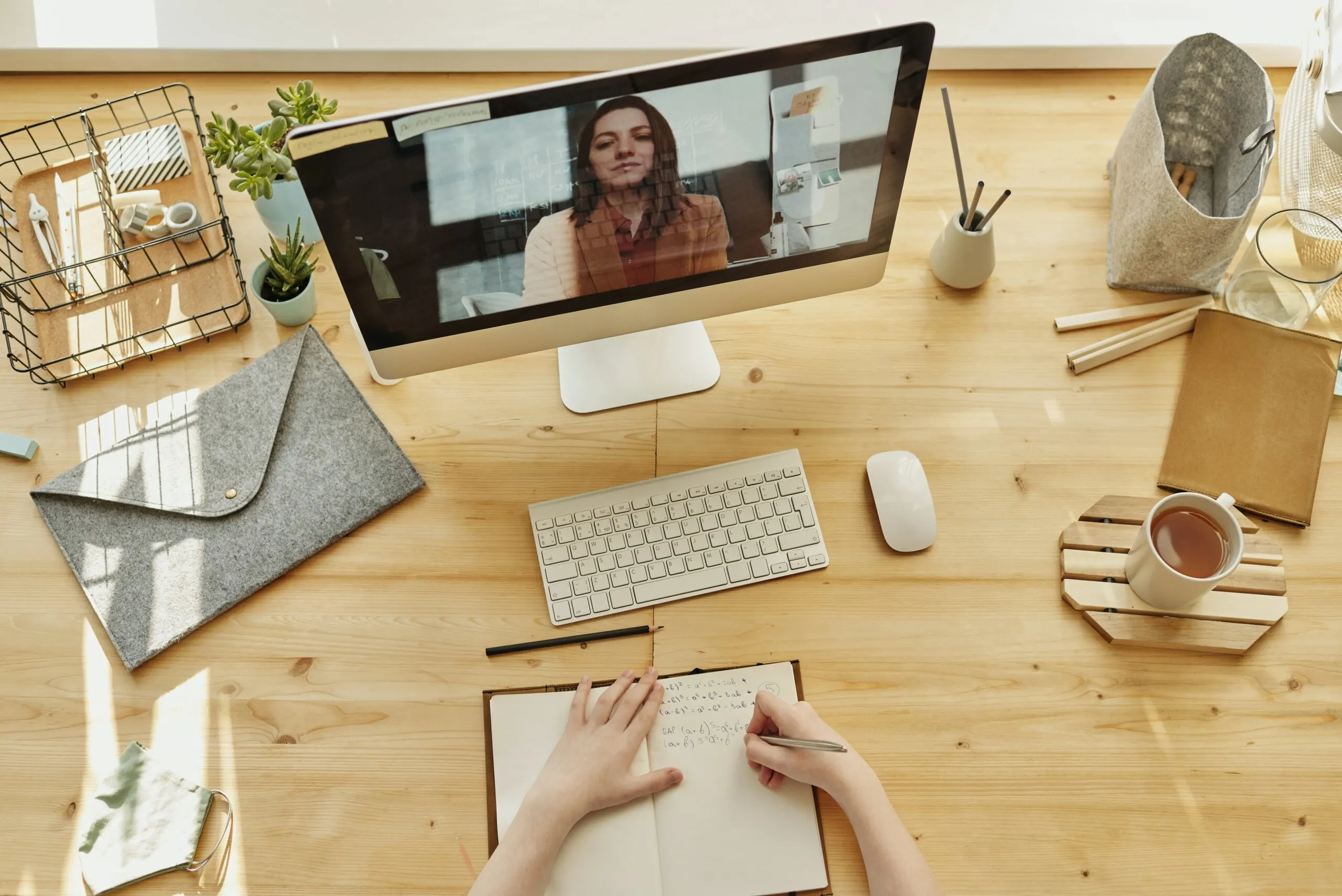 Tech Accessibility
Finally, let's talk about the software platform itself. The course could have all of the cool, helpful features in the world but they'd be rendered unhelpful if you can't figure out how to access them. The best MCAT test prep courses aren't just feature-rich. They're also user-friendly.
Read reviews to find out what others are saying about the program's user interface. This includes mobile accessibility, which will grant you access to all of your course material while you're on the go.
Top Options for MCAT Prep Courses
Below, we'll share a high-level overview of some of the best MCAT prep courses on the market today. Keep in mind that these are all different in nature, and your perfect fit will depend mostly on your individual needs. You can use these descriptions as a way to sort through the options and narrow them down to the materials that will work the best for you.
Kaplan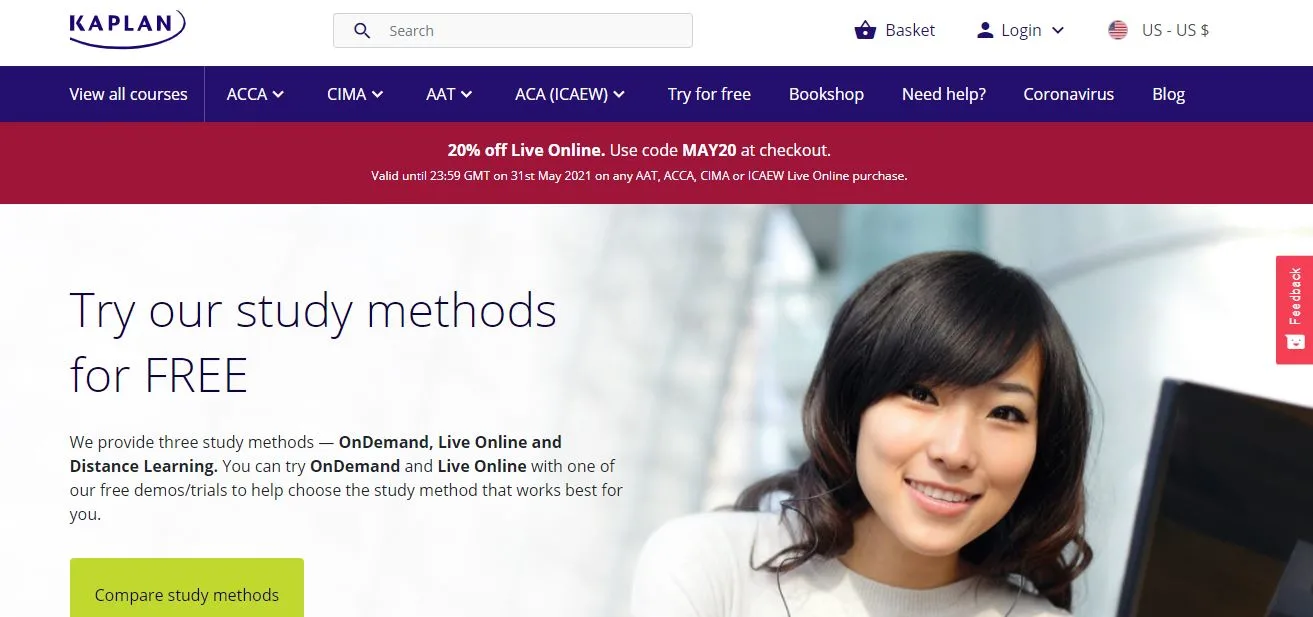 When it comes to live, online MCAT prep courses, Kaplan is one of the best and most trusted names in the business.
With this MCAT prep course, you'll receive access to exclusive practice materials, boot camps, and tutoring opportunities. However, the real standout is the Live Online Course. With this function, students can easily access 12 online courses, each lasting three hours in duration. For those who prefer a more flexible schedule, there are also more than 90 hours of recorded lessons.
Students can also enjoy a range of other perks, including:
One-on-one support from MCAT instructors
Customized homework assignments
Full-length practice exams
Increase guarantee over your original baseline score
AAMC study materials
Kaplan makes it easy to find the perfect plan. Simply tell them how long you have until test day, and they'll show you the options that will work the best for you. For instance, those with six months or less to go can sign up for the Platinum Practice Bundle, which includes:
More than 2,900 practice questions, adjustable to your skill level
Six full-length practice exams
Kaplan's best-selling 7-book subject review set
Those who have a little more time can choose from other options, including an on-demand course, live online course, tutoring sessions, and much more. Plans start at $449 for the Platinum Practice Bundle and $3,699 for the most extensive option: Tutoring + Live Online Course.
Blueprint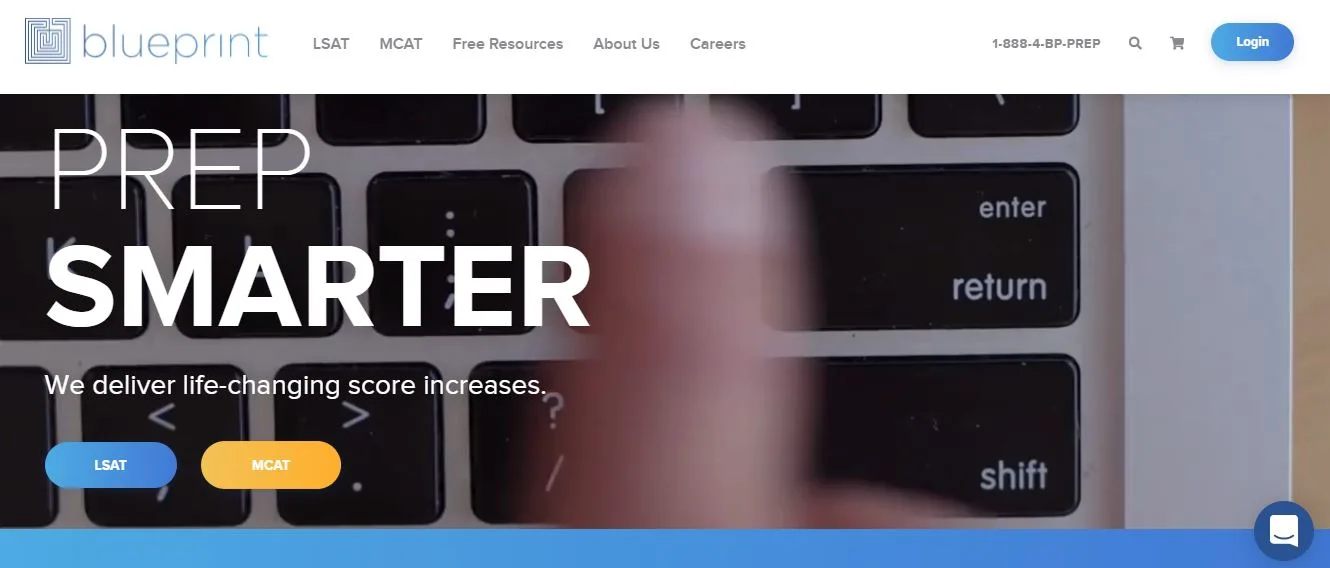 For more than 15 years, Blueprint has helped students prepare for both the Law School Admission Test (LSAT) and the MCAT. Like Kaplan, the brand also offers a score increase guarantee, citing that most students raise their score by at least 13 points after using the program.
One of the best features about the Blueprint MCAT prep course is that it's fully customizable, designed to meet your learning style and your lifestyle. In addition to the built-in study planner tool, students can also access:
Online office hours five days per week (no extra charge)
Hundreds of on-demand video resources
Thousands of practice questions
AAMC study materials
Another reason to give this program a try? The instructors are some of the best in the business. The prep course itself was designed by instructors who scored more than 524 on the MCAT, and more than 50 of Blueprint's tutors have scored at least 520.
There are four distinct course options to choose from, including:
Live online classes: Starting at $416 per month
Personalized online courses: Starting at $300 per month
Tailored, one-on-one tutoring services: Starting at $3,200 for a Core Package
Representative practice exams: Starting at $99 for a four-exam practice bundle
The live online classes include more than 40 hours of live instruction, split across 16 lessons at 2.5 hours each. Students who choose to purchase the online courses instead can pick and choose which subjects to focus on, testing out of the ones they already know.
Magoosh

Not only does Magoosh deliver the information you need to amplify your MCAT studies, but it's also one of the most economical course options on our list. Founded in 2009, it added MCAT review options to its arsenal in 2016.
Like the others, this plan also comes with a score increase guarantee. In this case, you're guaranteed to earn a 10-point higher score or you'll get your money back.
In addition to being cost-effective, the Magoosh plan is also refreshingly simple. Rather than tiered pricing, students can simply enroll in one comprehensive plan that includes:
More than 380 in-depth video lessons
More than 745 practice questions
Personalized email support around the clock
Personalized study schedules
Interested students can take advantage of Magoosh's 7-day free trial to get a feel for the platform. The Premium Plan is $299 with an additional $100 required for a customized study plan. For another look at how Magoosh stacks up to Kaplan, check out our MCAT vs GRE comparison.
The Princeton Review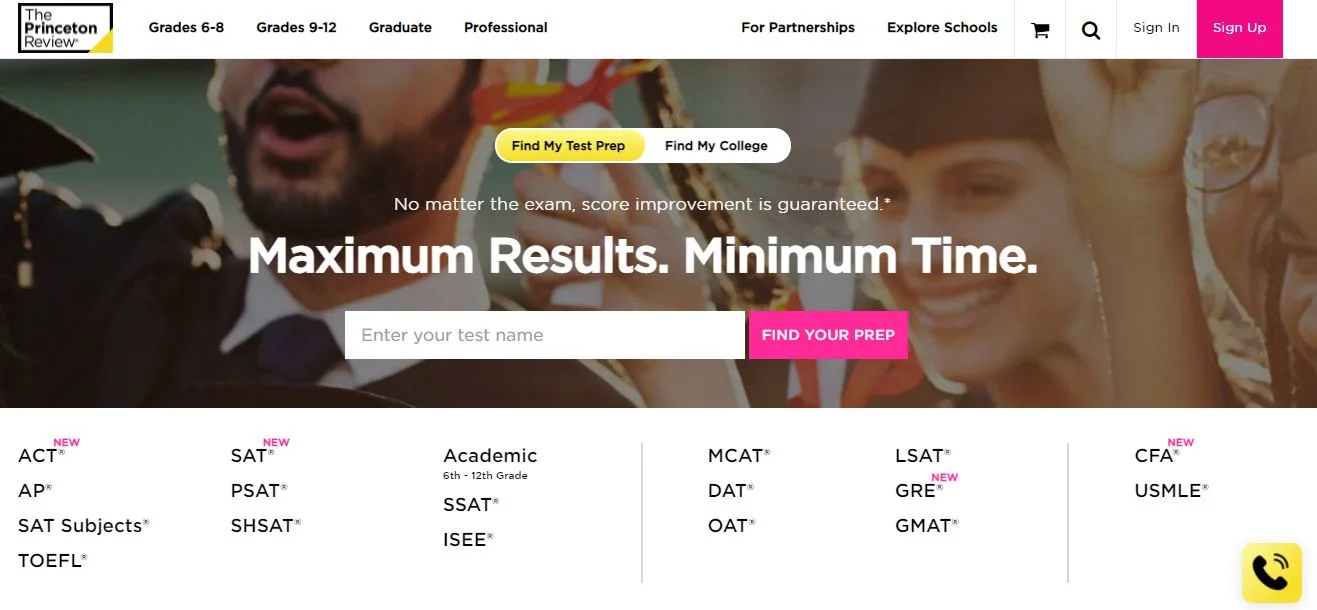 The Princeton Review is a long-standing customer favorite in the field of online test prep. With a 510+ score guarantee, it's worth checking into the company's MCAT study materials.
That's the premise behind the company's most popular plan: The MCAT 510+.
Available both in-person and online, this plan includes more than 123 total hours of classroom instruction, led by four to six subject matter experts (SMEs). Students will also have access to thousands of practice questions, as well as one-on-one expert study managers and section-specific features.
The MCAT 510+ plan costs $3,099. At slightly less, the Ultimate Plan doesn't come with the same score guarantee, but does deliver the following perks:
123 classroom hours with SMEs
More than 500 videos on a range of MCAT content
Thousands of practice questions
16 full-length online practice tests
This plan costs $2,599. Students can also opt out of the classroom hours and choose the Self-Paced plan, which costs $1,499. Or, there are also private tutoring options available at $183 per hour.
Want to up your odds of getting into the school of your dreams? The Princeton Review also offers an intensive 515+ Summer Immersion Session for the most dedicated learners, designed to help you reach that elite score.
Find the MCAT Test Prep Course That Works For You
The MCAT isn't a test to take lightly.
As you look ahead toward medical school and ponder your professional career, this is the one exam that can put you on the right track. For that reason, you can't afford to study inadequately and land in a low-ranking percentile.
While the AAMC-provided resources can help jumpstart your studies, it pays to know how to find the best MCAT prep course. The plans and providers described above are a great place to start, but this list is far from exhaustive. Take the time to visualize your ideal setup and narrow the options by the ones that will work for you.
Along the way, we're here to provide the unbiased reviews and guides you need. This list of the best online learning platforms is one to bookmark as you chart your own course forward!