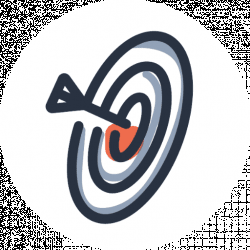 Latest posts by Online Course Rater Team
(see all)
In the past, if you wanted to learn a new language, the last thing you'd do is search for a review on a company that's entirely based online, like iTalki. Learning online with learning systems like iTalki is now one of the leading ways to learn a new language for far cheaper, and with far more flexibility than traditional methods.
In fact, virtual learning, at least according to Huffpost, may prove more alluring to learn a language, despite some people's fears about online services replacing in-person ones. iTalki contends is a part of an increasingly globalized and interconnected world, one which has fundamentally changed the way we interact and even learn, according to contributor and freelancer Melissa Douglass.
Hesitation aside, it's clear iTalki is doing something right: this year the Shanghai-based startup raised $3 million to pair Chinese students with language tutors. iTalki was listed as one of the leading language learning platforms for 2018, in a market that is projected to grow over 10 percent.
But even as more people are hopping on online learning platforms to learn new languages, there is enough competition to warrant a full review to see if iTalki is worth your time and money. We'll discuss pros, cons, and existing iTalki reviews to help guide you on your language-learning journey!
How did iTalki begin?
iTalki's origins are a little nebulous, if only because, as both an online and China-based company, there isn't a clear source of information. It does appear that the company started between 2006 and 2008; the co-founder and CEO is Kevin Chen, and it appears headquarters are now based in Hong Kong. The company estimates a few hundred employees, though it's hard to pin down how many are permanent employees and how many are temporary hires.
With estimated revenue of around $3 million, iTalki is successful, but not yet a giant as a language platform. iTalki's top competitors include Rosetta Stone, Lingvist, Memrise, and Babbel.
iTalki has received coverage in major American outlets, such as Business Insider, The Independent, The Guardian, The Huffington Post, Tech Crunch, and Yahoo News.
What is iTalki?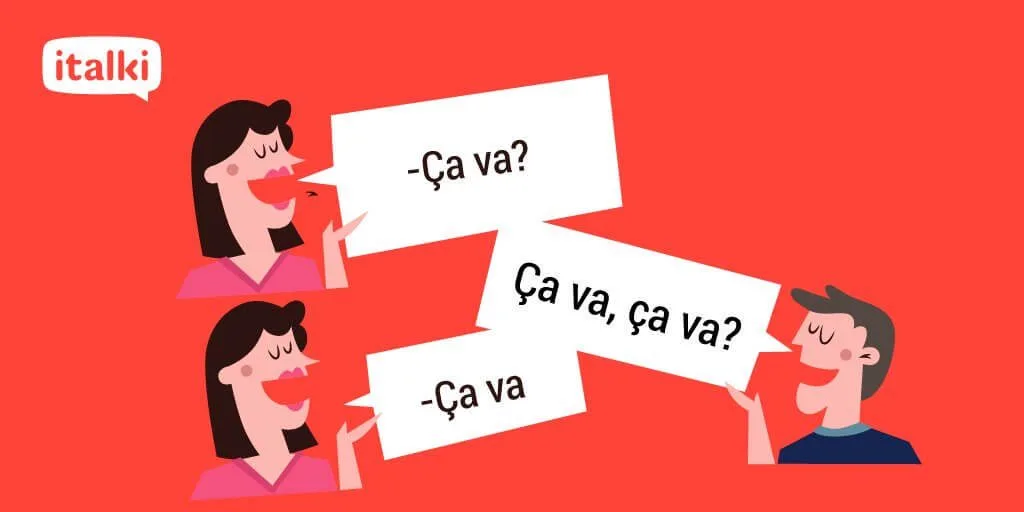 As you probably already know, iTalki is an online language learning platform with the intention of helping students around the world learn a second language. Unlike some general education courses, iTalki relies on a hybrid model so to speak, combining online technology and interactive materials and pairing students up with coaches, teachers, and tutors.
At the heart of iTalki's mission is learning "with real people" and in a community of learners. This is to distinguish it from a completely self-paced course with little to no human interaction. It also pushes back against the notion that virtual learning has to be a solo activity, as well as adhere to research that suggests that learning a new language is most effective. The site is available in just under 20 major languages, and also focuses on a principle not unique to many online learning platforms: making learning accessible to anyone, at anytime, anywhere.
Corporate Information
In most reviews, you won't read much about the corporate end of things, but we thought it would be important to include here. The reason is that, since it is both an online and international company, it's good to understand the company as a whole as well as its investments. On its site, iTalki invites participation in the following areas:
While none of this is uncommon per se, it does show how it is important to find an unbiased review, rather than anyone who may be sponsored or partnered, or funding, iTalki.
Is iTalki Worth it? Expert iTalki reviews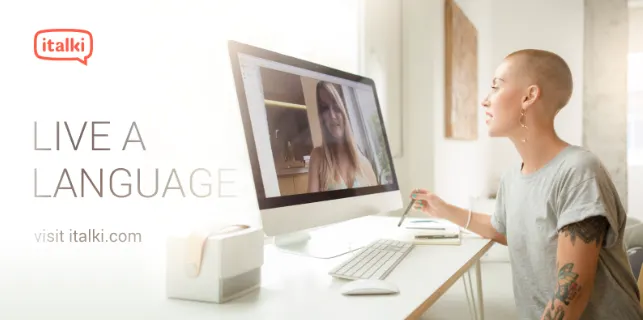 Unlike company history and specifics, there is actually ample information in terms of ratings, from professional reviewers to aggregate sites like Glassdoor. On Glassdoor, which focuses on the employee perspective, iTalki holds just over a 4 out of five-star rating, with a total of 24 reviews.
Employees enjoyed creative freedom, reasonable salaries, and the opportunity to meet others around the world. The biggest downsides mentioned were for tutors, who noted irregular work, payment too heavily based on commission, and less tutor support than they'd like. Even if it seems odd to focus on employee reviews and ratings, it shows how a company is organized, how it runs and gives a general perspective on the overall reputation. For this part, iTalki seems fairly reasonable, especially for what is considered a tech startup.
On the customer side of things, iTalki performed well on TrustPilot, a rating website. A 4 out of five-star rating here is even more convincing, given that there are far more – nearly two hundred reviews. 76 percent of customers reporting on TrustPilot gave iTalki an excellent review, the highest possible, with the second highest rating choice being great, the second most positive, for about 15 percent of customers. 5 percent of customers have iTalki the lowest possible rating.
Satisfied customers enjoyed the lessons on demand, high quality of teachers and tutors, and a flexible and intuitive system. They also loved the ability to have trial lessons to see if a tutor is a good fit before making a full investment, and the ability to study on mobile apps. The most consistent reason for praise, however, was definitely the quality and commitment of the tutors. One reviewer noted they had tried other competitor platforms, and iTalki had tutors that seemed more committed and concerned about helping their students learn.
Complaints from both the more positive reviews and negative reviews stemmed from the language partner and discussion systems, which some users did not find as helpful as they'd hoped. Many noted that these functions pale in comparison with the robust teacher market. One student noted that it's hard to see overlapping schedules of tutors, which could make scheduling initially more difficult. But the most common complaint revolved around commission: users felt irritated somewhat by the commission fees iTalki takes, though it is unclear if they simply thought there should be no commission fees at all, or that the fees listed were more than they hoped.
Overall, though there are some complaints, iTalki seems to be pretty well received, and the positive reviews focus on the most important element–the teachers and the learning itself.
How does iTalki work?
iTalki is a little different than some of its competitors. While some of the leading online language platforms offer courses led by professionals specifically hired by the iTalki works as a marketplace to connect students and tutors, with the addition of support and some community features, as well as, of course, the interactive platform itself.
The three main features of the teaching model include:
The ability to choose, rather than be assigned, to a teacher or tutor of your choice. At any given time, there might be over 10,000 different tutors and teachers
Complete 1 on 1 lesson with tutors for a more personalized and interactive experience
Pay per lesson: students will pay by lesson, rather than a monthly or full course fee, marking iTalki as much different than many competitors.
Flexibility: the ability to book sessions that meet both your budget and schedule
iTalki is both great and not as good -depending on what you're looking for. The flexibility of this model makes it one of the most accessible online learning language platforms and allows you to really pick a teacher and a budget level that makes sense for you. Plus, since you pay per lesson there is no commitment like there are with other services that require at very least monthly payments.
Learning a language is a highly personal venture, and be able to pick a person that actually makes the most sense for you, rather than relying on some form of professional matching, really does make sense for many people. Of course, the downside is that a lot of the work is on you, to find a tutor who meets your needs. And though there are qualifications required to become a tutor, it is perhaps is not as robust vetting as a learning platform that directly hires tutors and teachers.
How do you find a tutor or teacher on iTalki?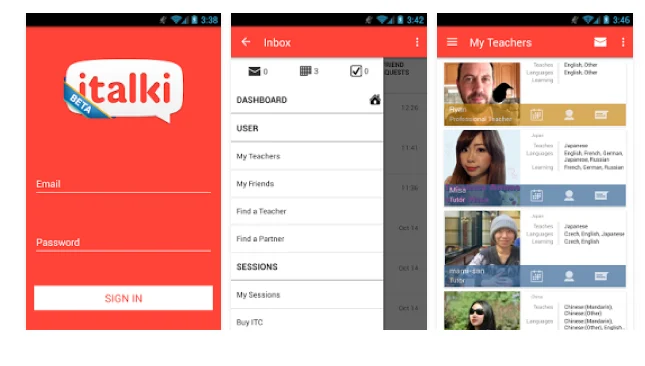 Once you get the hang of it, setting up and starting to learn on iTalki is not too complicated. Once you sign up and provide basic information, you'll be directed to the teacher and tutor database. You can choose from Professional Teachers or Community Tutors. There is also an option for language partners, which will cover below.
Easy filter and search features help you narrow down what would otherside be an onerous search. Search and filter by teacher type, language you want to learn, hourly late, your current skill level, what languages the teacher is able to speak or will teach lessons in, and even if they are a native or non native speaker for the language they're teaching.
Almost all tutors will have a profile, which includes:
Their current and future availability
Hourly rate and 30 min trial rate
Video Introduction
Country of residence
Star rating by past students (though it seems a bit odd so many earn a 5 star rating, so you might not want to put too much faith into this)
There will also be tags on each tutor, such as who they tutor (children vs teenagers vs adults) and if they have any tutoring specialities, such as preparing for examinations. Plus, you can bookmark tutors for later. Overall, the system seems fairly intuitive.
What are language partners?
One of the "free" features iTalki offers is language partners, essentially unofficial members who can trade conversation with you. The idea likely is that you're getting some level of language immersion with native speakers, which, by many accounts, in considered important to long term success with learning a new language. While the idea is neat in of itself, according to reviews and just combing through the platform, it's a bit hit or miss if it delivers. A similar option is the community itself, a forum of discussions where users can ask and answer questions, not unlike something like Reddit.
These are all unique and more innovative features, and really again play into that hybrid model that iTalki seems to be going for. The ability to interact with others and even build an online community so to speak makes the experience at feel at least on the surface, a more immersive and a more intimate community.
Of course, you're dealing with general members, who may or may not be effective in helping answer questions or learn. Overall, these are decent features when used with moderation, caution, and only alongside actual tutors and teachers. Like one reviewer noted, these free resources by no means are sufficient for replacing the actual tutors and teachers.
Are there any other free resources that iTalki offers?
Other free resources include the notebook, which is another community led forum, where you can ask questions, mostly about spelling and grammar. In this case, we actually advise against using this. While the community board did imitate, at least to an imperfect and limited degree, a sense of both community and immersion, this could steer you wrong, on questions that are easy to consult with a tutor or even a reference material.
What languages can you learn on iTalki? iTalki offers a wide range of languages you can learn, from more in demand ones to less so. What you can learn in terms of less common languages does depend in part on what tutors are available, but there is quite a bit in terms of overall selection. Here are just some languages you can learn:
English
Mandarin Chinese
French
Spanish
Portuguese
German
Japanese
Korean
Arabic
Hindi
Italian
Russian
Other languages, including but not limited to: Afrikaans, Armenian, Bengali, Polish, Yiddish, Urdu
This list doesn't even begin to show all the languages you can learn online. While the less common or popular languages may have more limited availability in terms or tutors and teachers, you have to give iTalki credit for offering son many different languages.
How does payment work?
iTalki accepts a number of payment methods, including credit cards and Paypal (except for a few countries, not including the United States). iTalki does have a coupon and voucher system, though it is unclear how frequently, and to whom, such credits are awarded.
Most teachers are paid by submitting an invoice through a support ticket, and iTalki does not take the risk for, but strongly urges against agreeing to payment externally. Asking for payment outside of iTalki is considered a major violation of their policies, and customers are responsible for reporting to iTalki customer service support.
The moment you schedule a lesson, you student account is charged, but the teacher is not paid until the lesson is completed. If teacher should not accept your lesson request, you will be billed a refund. All transactions are clearly marked in your account. Finally, tutor and teacher rates are calculated based upon average reviews and skill levels. There is even a specific formula iTalki uses to calculate tutor rates. Tutor rates overall are extremely affordable, with many charging under $10 per hour for a lesson.
How does iTalki earn money then?
Something that at first may be a bit unclear is at the heart of one of the most common complaints on review sites, and that has do with commission. iTalki takes commission fees for use of their platform and free resources. However, these commission fees are only charged to teachers, not students. The commission fee of 15 percent may make for less satisfied teachers, but it does not directly affect students. Students only pay for their lessons.
Are there any downsides to learning with iTalki that haven't been covered? iTalki, as we've mentioned, offers a highly versatile and flexible platform that allows a student autonomy and personal experiences at a very low cost and with very little commitment, making it stand out from its other competitors.
Of course, there are downsides to this approach, most notably that there are no set curriculum, no professional study materials, or other interactive features other learning platforms supply. If you're looking for a platform that provides learning materials and other support, you won't find it here. You'll be responsible for finding those materials yourself, which can be an arduous task.
This isn't to say that this makes iTalki less valuable; it is simply a different type of platform, and you need to decide if it is the best platform for you and your learning needs. You'll also want to take a long look at iTalki's privacy policy, which is especially important not only for payment, but also because you're likely to be using Skype for one on one lessons.
Overall, we can cautiously recommend iTalki for finding an affordable tutor, but we would like to see different options for the one on one lessons, simply because there are occasionally security issues with Skype (Click here for tips to protect yourself on Skype). The overall features, platform, and affordability will make iTalki a competitor in the online language learning industry for some time to come.
Recommended Reads: