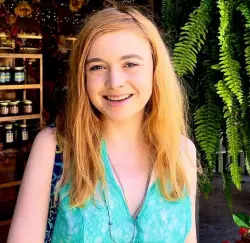 Latest posts by Erin Jamieson
(see all)
Ever since I joined the sims community, I've become aware of just how important project management is. The project manager from Sims 4 overseas recruitment, training, and timing– and is one of the main ways the team comes up with a content roadmap.
But it's by no means limited to entertainment or even marketing. Project management is one of the most in-demand skillsets and careers for 2022.
To become a project manager, you'll usually want to begin with an official PMP certification (see my final recommendations). But if you already have that certification, Udacity offers helpful courses for in-demand skills.
Combined with PMP certification, these Udacity courses allow you to sharpen your skills and stand out. If you want an exciting career that showcases your leadership skills, project management may be right for you. But while many stop at certification, a few extra courses tackling critical software and techniques may make a difference in how you perform.
I'll show you the best online courses you can take from Udacity to supplement a PMP certification and explain why these skills are important to have.
Bottom Line Up Front Summary: If I had to select just one Udacity course that's helpful for project managers, it would be AI for Business and Project Managers. This course is beginner-friendly, as it only requires a working knowledge of basic statistics. AI is increasingly important for project managers. Thus the course provides practical implementation, including how to provide more efficient leadership and promote effective feedback.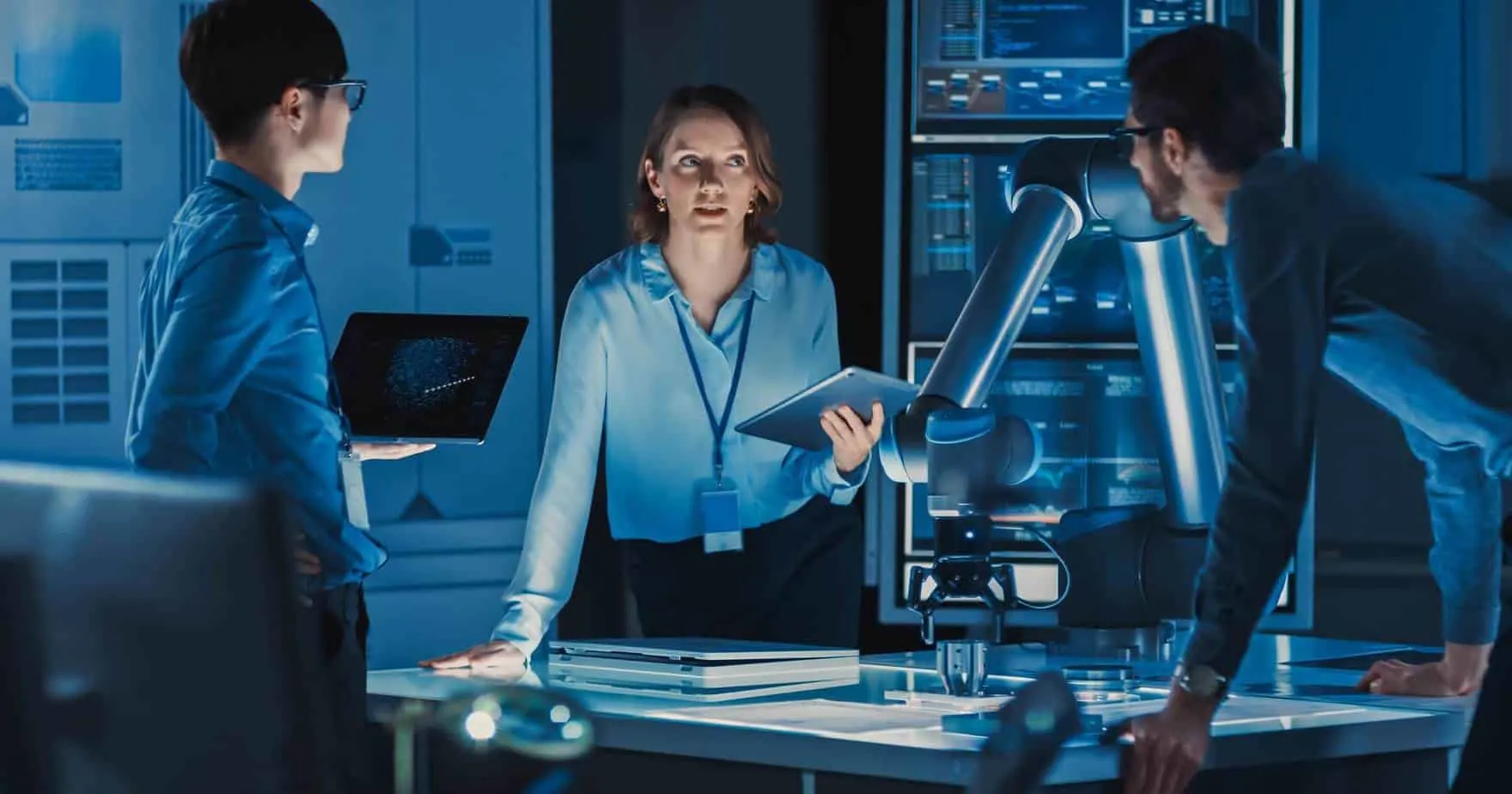 AI for Business Leaders | Udacity
Master the foundations of artificial intelligence so you can strategically implement AI in your company. Leverage machine learning technologies to power corporate growth, increase efficiency and enhance customer experiences.
Enroll Now
We earn a commission if you click this link and make a purchase at no additional cost to you.
My Top Picks
Data Science for Business & Project Leaders:

Best to learn integration of technology

Cloud Computing for Business & Project Managers:

Best for flexibility and remote work

AI for Business and Project Managers:

Best for learning to use AI during projects
Reasons to Take Courses from Udacity
Udacity doesn't have an official PMP certification. To become a project manager, you'll need to study and pass a PMP exam most of the time. Contact hours and experience are also important. For these requirements, learn about the exam using my link and see my recommendations below.
However, it's one thing to go through the typical requirements. It's another step to sharpening your skills. Udacity offers several courses online that include skills and knowledge you may use daily as a project manager. A project manager uses tools, software, and organizational frameworks regularly.
Udacity courses provide those skills for a fraction of the cost of in-person classes. While these courses are self-paced, you get personalized feedback and can connect with other learners. Plus, these courses come with career services and hands-on projects.
Just don't take these Udacity courses thinking they are a simple, straight-ticket to becoming a project manager. See them as ways to augment your skill set in your current or future position.
How I Selected These Udacity Courses
With this in mind, I thought deeply about the skills and tools a project manager needs to succeed. While this will vary based on your specific industry, there are several in-demand areas of knowledge.
A project manager needs to be excellent at communicating, negotiating, and organization. They also need to know how to use technology to streamline projects from start to finish. They also need to understand how to manage risks and employ creative problem-solving.
Every course I selected:
Teaches skills used by project managers

Includes detailed projects with real-world implications

Is organized and flows seamlessly between modules

Includes frameworks, technology, or techniques that enhance project management from start to finish

Promotes innovative problem solving

Provides students with support and resources
Helpful Udacity Courses for Project Managers: My Picks
Here are the courses I'd recommend taking for project managers. I'll tell you what to expect, from the course syllabus to course duration and those helpful hands-on projects.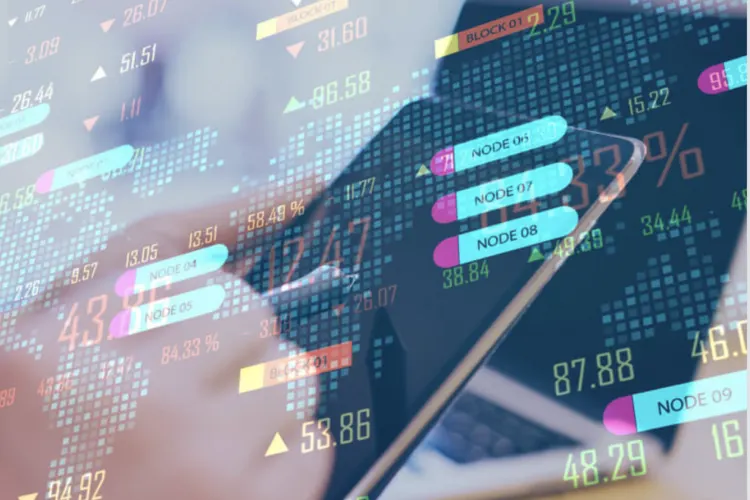 You don't have to be a full data scientist to make use of this course. Data analytics is used for reports and understanding consumer behavior. Project managers can utilize predictive analytics to optimize schedules.
As a project manager, you can also use this knowledge to investigate reports, analyze outcomes and communicate more effectively. This course helps you think more deeply about strategy from when you start charting out a project to seeing it to completion.
What stuck out to me about this Udacity course was the emphasis on integrating technology and communication to schedule nuanced project plans. Enroll Here.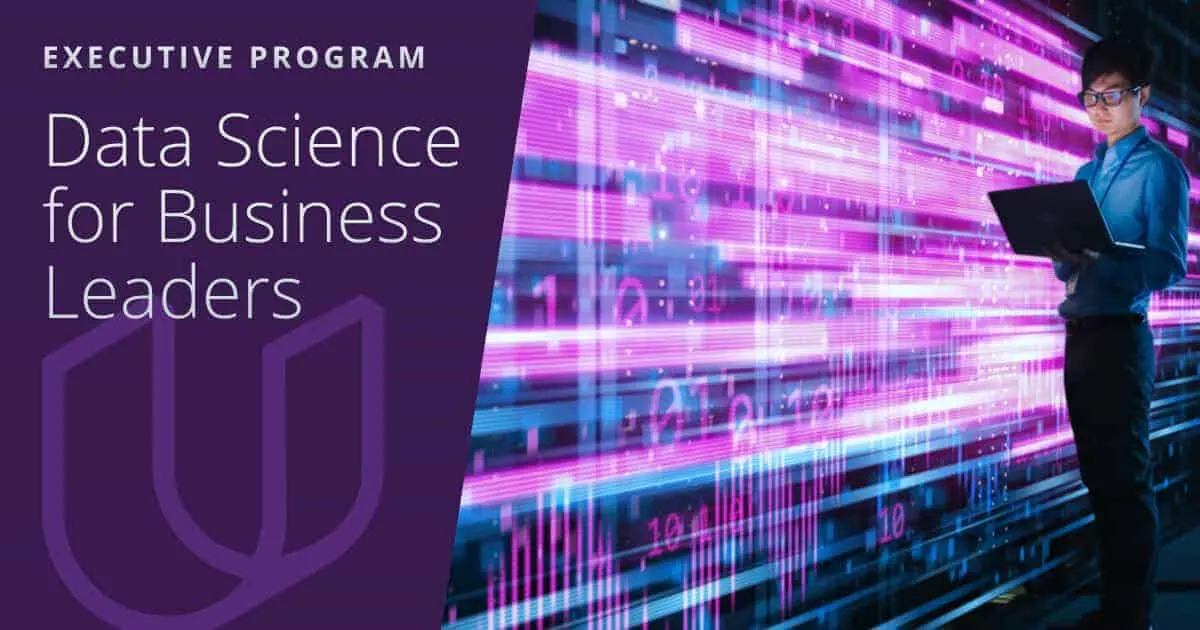 Data Science for Business Leaders | Udacity
Master the strategic decision-making skills for the people, platforms, and processes required to leverage the power of Data Science in your business.
Enroll Now
We earn a commission if you click this link and make a purchase at no additional cost to you.
Course Duration and Requirements
It takes most students one to two months to complete this course, assuming five hours of work per week. Before you take this course, you should be comfortable with algebra and geometric concepts.
Familiarity with statistics is important, but it doesn't require advanced knowledge. All you need to know are the basic principles you learned in junior high school: median, mode, and averages.
Main Course Curriculum/ Description
Udacity's course is divided into five parts. The first four parts tackle key concepts and the fifth part is a helpful capstone project. Unit one is an introduction to data science, which is perfect for anyone who's never taken a data science course before. Unit two dives into practical business and management applications.
That includes making strategic business decisions based on data models. The third unit is really helpful, tackling how to leverage strategy to hire and manage personnel. Data architecture strategy and machine learning are taught in unit four. This helps you establish parameters for your projects.
Capstone Projects and Outcomes
The capstone project requires you to build a 100-day plan using data analysis. I like how this project builds upon all the skills you've learned. By the end of the course, you should have a better understanding of how to use basic data models to make more strategic project plans. You should also have more efficient ways to monitor projects and make adjustments.
Pros
Helps project managers understand consumer behavior

Helps you analyze outcomes and adjust your strategy

A capstone project is helpful for long-term planning
Cons
Need working knowledge of basic statistics

Hard to complete if you take too many breaks (unit closely related)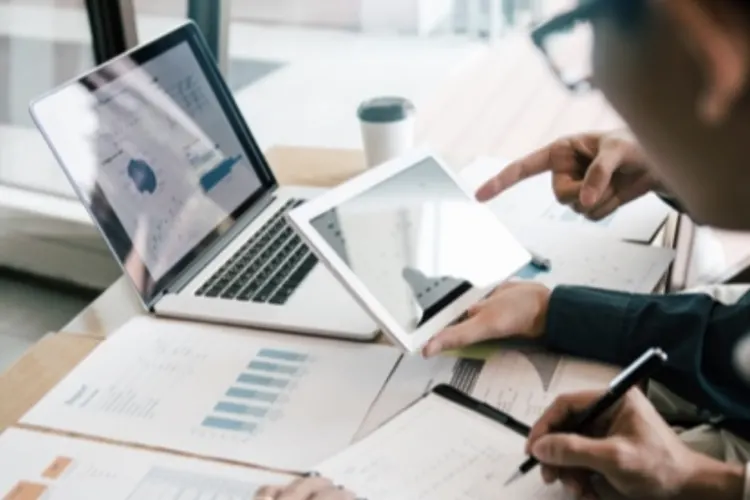 One of the biggest challenges for project managers is feeling like they're tied to their desks. That becomes a problem when you have meetings on your agenda or need to travel. What's exciting about using cloud computing in the business world is that it streamlines much of this.
Cloud computing allows project managers to work remotely and with more flexibility. It's integral for a larger team. With proper cloud computing, you can use an internal or external server to share files, ideas, and make sure everyone is on the same page.
This Udacity course/ nano degree teaches you to make decisions based on cloud computing. The emphasis is on organization and implementation stood out to me as particularly important. Enroll Here.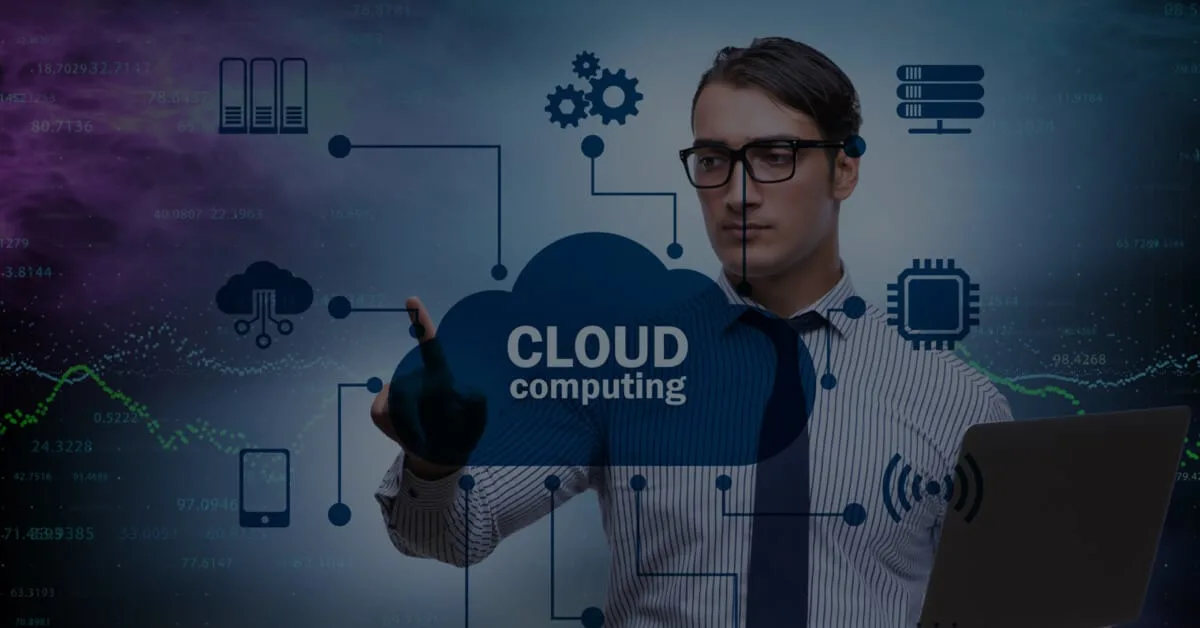 Cloud Computing for Business Leaders | Udacity
Gain the technical understanding to make tough, IT-driven decisions that unlock the value of cloud computing in your organization.
Enroll Now
We earn a commission if you click this link and make a purchase at no additional cost to you.
Course Duration and Requirements
This helpful cloud computing course takes around 4-8 weeks to complete, assuming 5 hours of studying per week. This course is not for beginners, as best for project managers or potential project managers with a background in IT.
It's helpful to have taken an introductory IT course. Some concepts that are helpful to know before starting include budgeting, knowledge of word processing software, and the ability to label different business processes.
Main Course Curriculum/ Description
This course also has four units, followed up with a capstone project. The first unit compares private, public, and on-premises hosting options. What's great about this is that you get insight into how these options perform within a business context.
You'll learn how to use cloud computing to organize staff and drive performance changes in the second unit. Unit three builds upon this knowledge by exploring a cloud governance model. This model helps assess and manage risks.
The fourth unit tackles important topics about the future and evolution of both AI and cloud computing and the ways they could shape management.
Capstone Project and Outcomes
The capstone project is one of my favorites that Udacity offers. Using all you learned, you'll build a larger cloud strategy for a retail company. It's a creative but practical approach. You'll test your technical skills and your creativity.
Pros
Excellent capstone project for tech and creative skills

Teaches you to manage more efficiently

Teaches you flexibility for project management locations
Cons
Requires IT knowledge

May not be required if you'll already be working directly with IT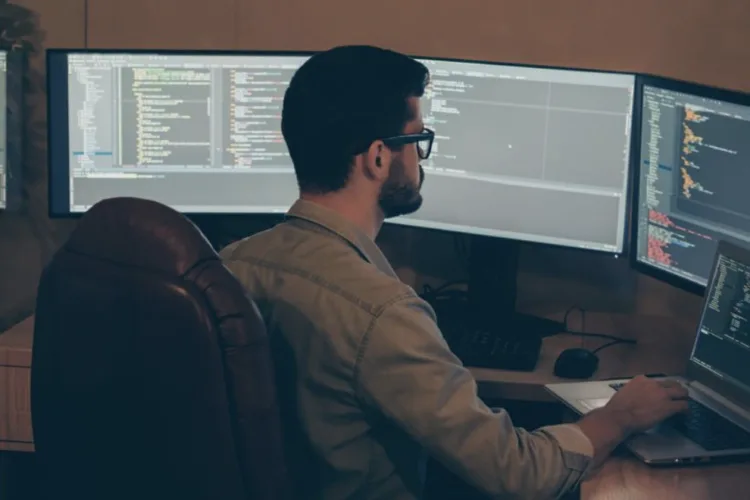 In many ways, this Udacity course may seem ironic. I've seen some fear that AI will one day replace project managers. There's no evidence to support this. Project managers have personal approaches and deeper understandings of human behavior in ways AI can't touch.
Instead, AI should be considered an excellent asset to project managers. AI models are used to plan, assess risks, and observe outcomes for behaviors. I like this course for project managers because it helps you stay on track but also continuously improve project objectives.
This course teaches you how to leverage AI technology to increase efficiency and provide more productive project leadership. Enroll Here.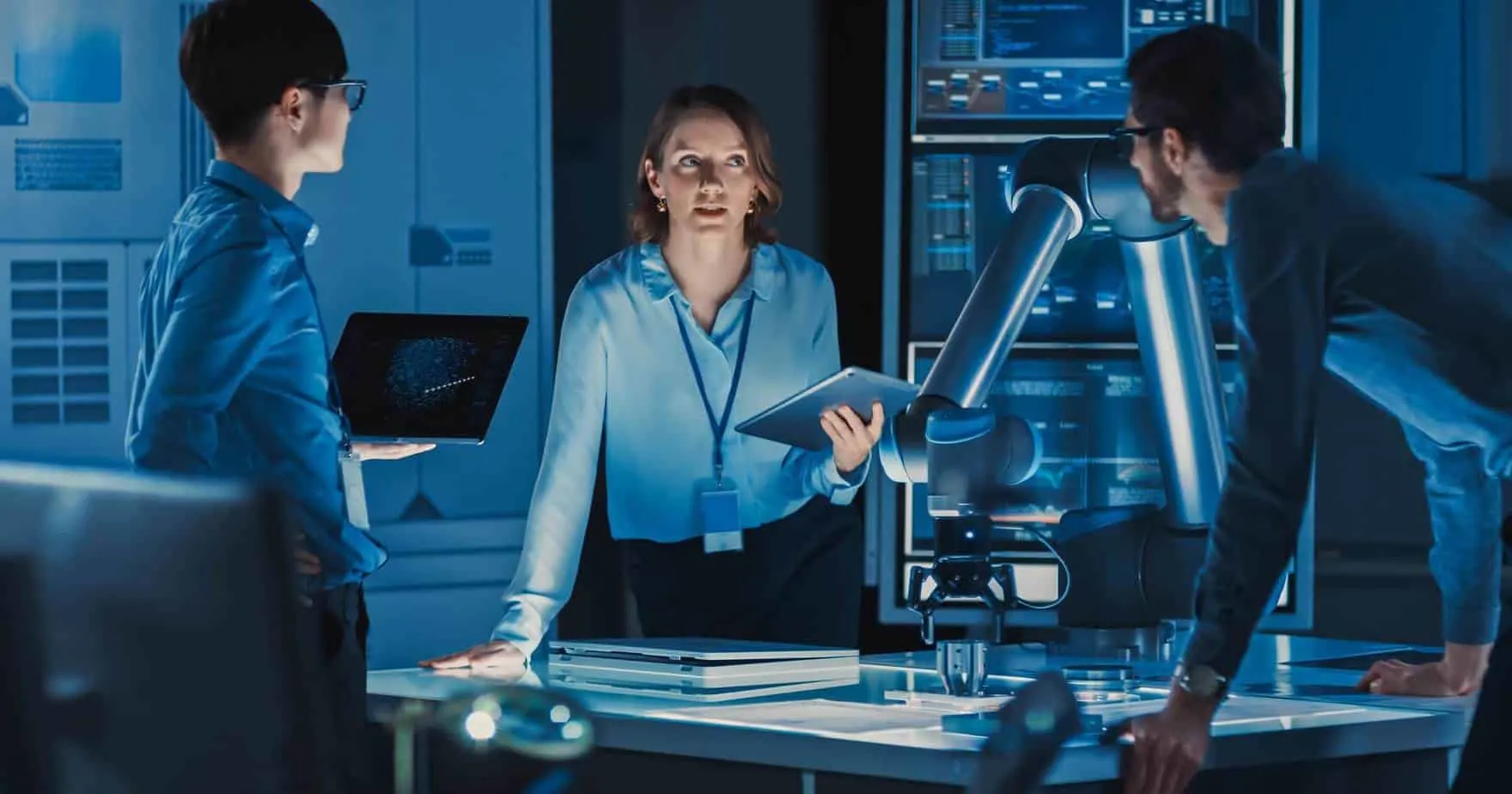 AI for Business Leaders | Udacity
Master the foundations of artificial intelligence so you can strategically implement AI in your company. Leverage machine learning technologies to power corporate growth, increase efficiency and enhance customer experiences.
Enroll Now
We earn a commission if you click this link and make a purchase at no additional cost to you.
Course Duration and Requirements
This AI course takes an average of 4 to 8 weeks to complete, assuming 5 hours of studying per week. While this course is beginner-friendly, it's helpful to have a working knowledge of algebra, geometry, and basic statistics principles (mean, median, mode, basic probability).
Main Course Curriculum/ Description
This course is organized a bit differently. Instead of larger units, there are 8 smaller units, culminating in a capstone project. Units one and two are filled with helpful key terms and processes for optimization and project planning. These include: working with algorithms, datasets, regression models, predictive modeling, and deep learning.
Units three and four tackle the main architectural structures in AI business planning. Setting parameters, building useful feedback surveys, and employing experiments are other helpful content areas covered in this course.
Capstone Project and Outcomes
The capstone project requires you to create a strategic AI strategy in the context of project and business management. You'll also be tasked with creating effective models for feedback to further assess your plan.
Pros
Teaches you to provide more effective feedback

Great for optimization and survey design

Fairly beginner-friendly
Cons
Requires basic knowledge of statistics

A capstone project could be more innovative
Frequently Asked Questions
Question: What Exactly Does a Project Manager Do?
Answer: A project manager is a general term that encompasses many exciting job opportunities. During a typical day, project managers may be responsible for planning new projects, leading teams, managing money, and communicating with stakeholders.

The main role of a project manager is to ensure swift communication between team members and outside stakeholders. Without a project manager, larger systems and projects wouldn't come together. As you can imagine, you can work in myriad industries as a project manager.

There are project managers who can work in business, engineering, retail, gaming, and countless other environments. If you're gifted with both organization and communication skills, the nice thing about product management is that you can work in a field that you're passionate about.
Question: Is being a project manager a good job?
Answer: It depends on what you look for in a good job. Project managers enjoy high salaries and have great earning potential. You're unlikely to be out of work for long. And even better: project managers are needed in nearly every industry.

Because of this, you'll not only have different places to apply but may be able to work in an industry that you're passionate about. However, project managers carry high levels of responsibility and stress.

You're tasked with leading a team, and a lot weighs on your decision-making, communication, and level of organization. So while project managers enjoy job security and substantial salaries, work-life balance sometimes leaves something to be desired.
Question: How much do project managers earn?
Answer: How much you'll earn as a project manager depends on your skill level, experience, and, of course, what industry you work in. The median salary in the United States is around $115,00, and the average salary range starts at around $90,000. Keep in mind that project managers usually work closer to 45 to 55 hours a week instead of the standard 40.

Project managers often work overtime and may be on call. Some project managers have to travel a lot while others do not, but travel costs are almost always covered.
Question: What is a project manager vs a project engineer?
Answer: Both project managers and project engineers are in positions of middle to upper management. While both require leadership and organizational skills, the ins and outs of their daily work differ substantially. A project manager must tackle financial and personnel issues.

That includes purchasing, invoices, and hiring. A project engineer is a bit more involved in the daily tasks. You can think of a project engineer as the hands-on coordinator, while a project manager makes sure everything runs smoothly. It's more of an overhead position.
Final Thoughts
According to research through Northeastern University, the demand for project managers may increase by as much as 33 percent by 2027. That equates to 22 million jobs added since 2017. The outlook for project managers is bright, with the demand growing faster than for the majority of careers.
A project manager is a jack of all trades, with the ability to communicate effectively, organize and negotiate. While there is no one clear path to becoming a project manager, there are many valuable skills and courses that you can pick up to boost your experiences.
Udacity courses are helpful for either starting your career or expanding your knowledge. Not everyone will be suited to online, self-paced models, so it's important to understand yourself. Remember: courses from Udacity are not a guarantee you will land a career. However, they may just sharpen your skills.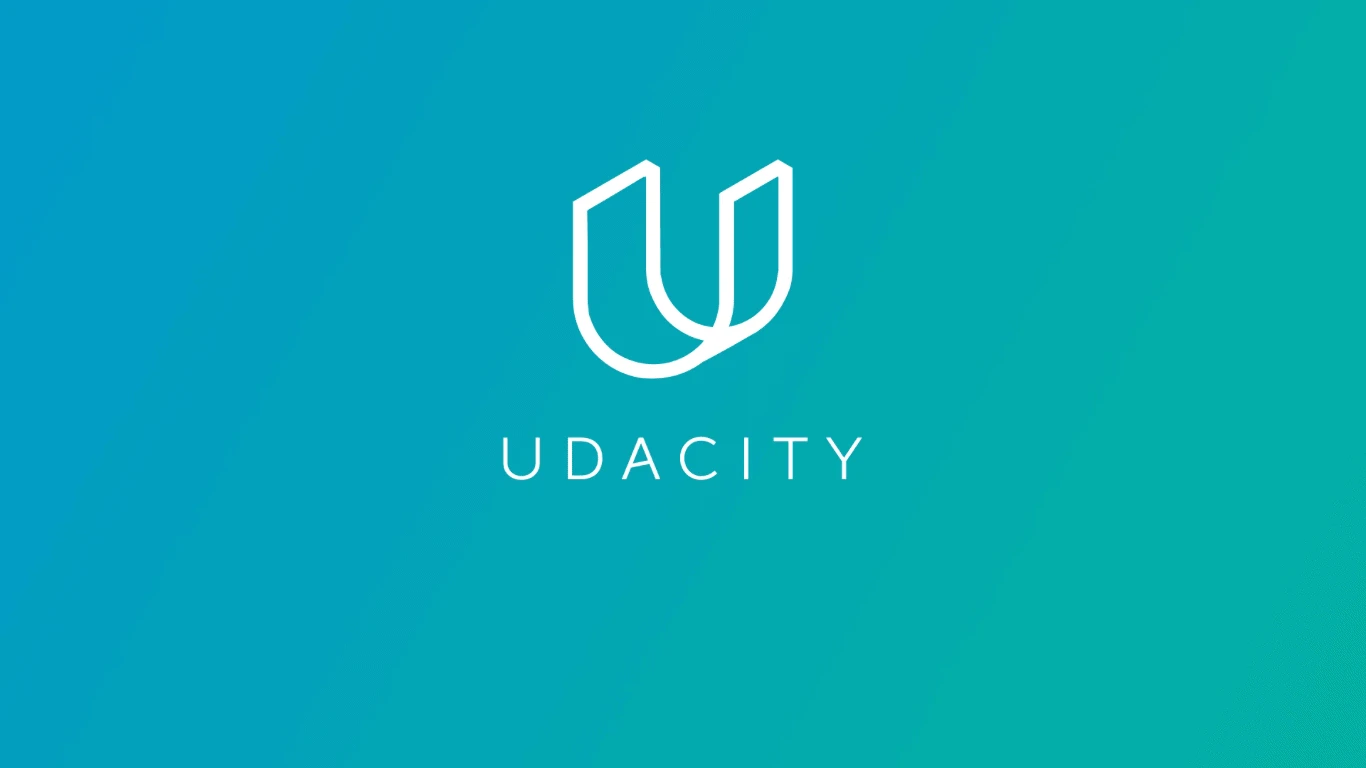 Final Recommendations: Free, Exam Prep and College-Based Courses for PMP Certification
A PMP certification is usually needed to enter the field. If you don't already have one, several universities offer in-person but also online courses. This is a good step to take first.
While it is not always an immediate requirement, it's a very common one. On the other hand, a free course is a way for you to dip your toes into the world of project management. I see a free course as a risk-free way to test whether or not a project management position is the best fit for you.
Exam Prep Project Management Courses
To take the official PMP exam, you'll want to at very least study for it. There are several exam preparation courses online, both through universities and learning platforms. My favorite is the PMP certification training Bootcamp.
This online Bootcamp includes an instructor, 35 contact hours, and a money-back guarantee. You also have options for both online and in-person instruction. Learn More Here.
University Project Management Certification from Cornell
Cornell University has an online division of courses for the public, and that includes this project management certification program. The certification program consists of 5 connected courses, all taught by genuine Cornell faculty members. It's a self-paced series and entirely online.
Coursework includes: organizing projects, managing resources, risk management and assessment, value management, agile project approaches, and PMP group study. Learn More Here.
Free with Trial: Project Management Course from LinkedIn Learning and Brain Sensei
Technically, this course isn't free. But you can sign up for a free LinkedIn Premium trial (or it's free if you already have a premium). This self-paced course is casual and entirely self-paced. Your progress through a series of 12 hours of video-delivered modules.
The 11 video modules are taught by industry experts. Topics covered include product management foundations, scheduling, budgeting, communication, risk assessment, and communicating with stakeholders. It's a stress-free course for beginners, with a badge of completion at the end. Learn More Here. Brain Sensei also has a project management course.