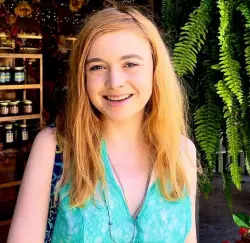 Latest posts by Erin Jamieson
(see all)
What do algebra, geometry, grammar, and data analysis have in common? They're all the main concepts you're tested on when you take the GMAT. But if you want to score a 700 or above, a month of studying isn't going to be enough. Finding the best test prep options may be the difference between a lackluster score and a GMAT score that will get you noticed.
Members of my family have taken the GMAT exam for MBA programs. The exam has changed over the years. Now, test-takers are faced not only with a long test, but also computer-adaptive technology. I've seen those changes, but I also know that scores can be improved.
In this guide, I'll show you how to select the best GMAT test prep options for you. From free resources to online courses, I'll give you a review of the best GMAT study options. With enough prep and review, you'll take your GMAT exam with more confidence and a focused testing strategy.
Bottom Line Up Front Summary:
If I had to select just one way to study for the GMAT, it would be with Magoosh GRE Prep. This online study program is flexible and comprehensive. There are full-length practice tests, questions with explanations, and even options for tutoring or taking a small class. With a score guarantee, it's a great value, too.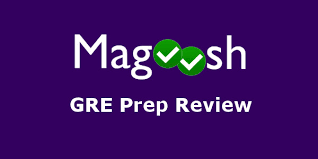 Improve Your GRE Score | Magoosh
Magoosh gets rave reviews from students, many of whom have improved their GRE scores with this flexible and affordable plan.
Find My Perfect Plan
We earn a commission if you click this link and make a purchase at no additional cost to you.
My Top Picks
How to Find the Best GMAT Prep Online

Not only online prep courses are the same. Over the past five years alone, there's been a surge of online courses and even free GMAT course materials. While there's nothing wrong with using free online flashcards or practice questions, most of these are limited.
To get the best review and study plan possible, you need to learn the test content, strategies, and key concepts. Here's how I selected the best GMAT prep courses and online resources.
Adequate Practice
Full-length practice tests and practice questions are important to take. When I studied for my graduate exam, I noticed a big difference between studying concepts and flashcards and testing my skills. By practicing, you get to apply those skills.
Full-length practice tests are important because they teach you how to pace yourself. These tests and questions need to include answers with explanations. A simple answer bank just tells you if you're correct or incorrect. It doesn't teach you concepts or strategies for answering questions like it in the future.
Taught by Experts
You don't need a professor to teach you the GMAT. But I look for course prep resources that are designed by people who have studied the GMAT and taken it successfully themselves. Practice questions can only take you so far if they aren't based on the GMAT exam.
Interactive Learning
Practice questions that are apt with your answers, online help forums, and chat options are all great ways to feel more connected while you're learning. While some succeed with self-paced learning, not everyone does. The option to learn with a tutor one-on-one or in a group setting is something I always consider.
Student Resources
While I prefer learning from a book or laptop, most of us are on the go. I like platforms that provide options for both online and offline learning. Apps are also a great resource. Beyond online and offline learning, it's helpful to have strategies for test day, pacing tips, and new daily questions.
A Company You Can Trust
Finally, I'm only recommending companies or resources I trust. External reviews from the Better Business Bureau show whether or not the learning platform is trustworthy.
Customer service and transparency are really important. Some GMAT courses cost a decent amount. I want to make sure, to my best ability, that you don't waste your money.
GMAT Test Prep: My Picks
Here are my top recommendations for the best ways you can prepare for the GMAT. These online platforms all have pros and cons, so read on to find which is best for you. From self-studying plans to tutoring, these options are convenient and comprehensive.
Mba.com, Princeton Review, Veritas Prep, Prep Scholar, and Kaplan aren't included in my selections due to complaints and poor customer reviews.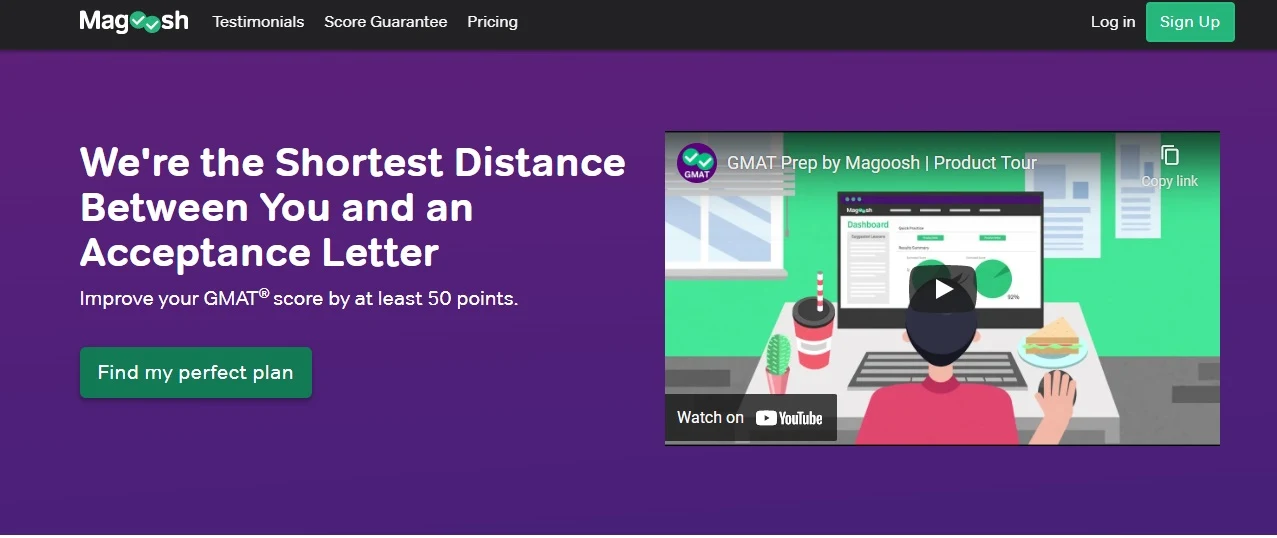 I've had great personal experiences with Magoosh, and others have too. Magoosh gives you plenty of options for practicing but also teaches you the structure and pacing of the GMAT exam. Magoosh offers three different study plans, all with payment options if you need them.
If you want somewhere to study online either by yourself or with others, Magoosh is an all-in-one platform. The basic plan is more affordable than most of its competitors and you get a score improvement guarantee of 50 points. Sign Up Here.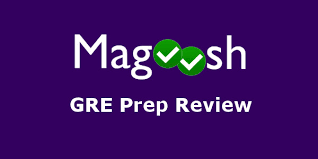 Improve Your GRE Score | Magoosh
Magoosh gets rave reviews from students, many of whom have improved their GRE scores with this flexible and affordable plan.
Find My Perfect Plan
We earn a commission if you click this link and make a purchase at no additional cost to you.
See how Magoosh compares to other GMAT test preps
Study Plans
Magoosh is flexible. You can pursue a self-study plan or opt for guided study. I like that their plans are offered for different types of learners. At the same time, every plan provides critical practice and strategies to learn the GMAT effectively. The one thing I think is missing is a verbal-only focused plan. Both self-study plans can be paused at any time.
Plan Name
Main Features
Cost and Access Time

Math + IR (Self Study)

Math lessons with 720 practice q's

175 video- delivered lessons

Study planner

Online help

Virtual whiteboard

Math score guarantee

*Practice tests

$219 or quarterly payments of $54.74

1 year of access

Premium (Self Study)

All math, verbal, and analytical writing materials

1,300+ questions

2 tests

340 video-delivered lessons

Score prediction

Virtual whiteboard

Online help

Study planner

+50 point score improvement guaranteed

Practice tests

$249 or quarterly payments of $62.25

1 year of access

Guided Study

16 hours of classes from a trained instructor (99th percentile scored on GRE)

Personalized homework

All self-study premium features

Practice tests

$599 or $149. 75 quarterly payments

1-year access to self-paced materials
Of all of these, I would most recommend either the premium self-study or the guided study. Even if you feel confident about the verbal and analytical writing sections, it's important to review them.
While not the cheapest option, Magoosh, in my opinion, is one of the best values for GRE prep online. This extends to the other resources provided by Magoosh.
Other Study Features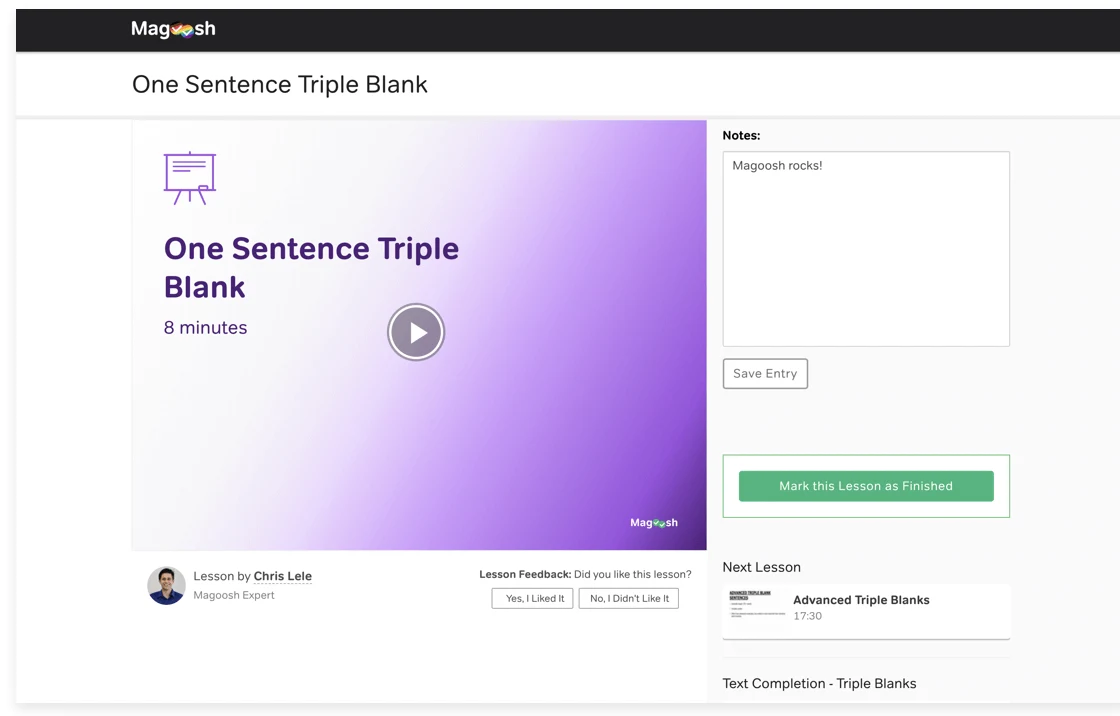 For two of the plans, Magoosh offers a 50 point score guarantee. That means you can get a full refund if you don't improve by 50 points from an old score. They also provide a 7-day free trial.
Two practice tests are created from a pool of unanswered questions to help you practice pacing. They even have an add-on online tutoring option, which you can sign up for at any time.
Pros
Excellent Value

Score Guarantee

Tons of Practice Questions

Score Predictor

Expert Help

Flexible
Cons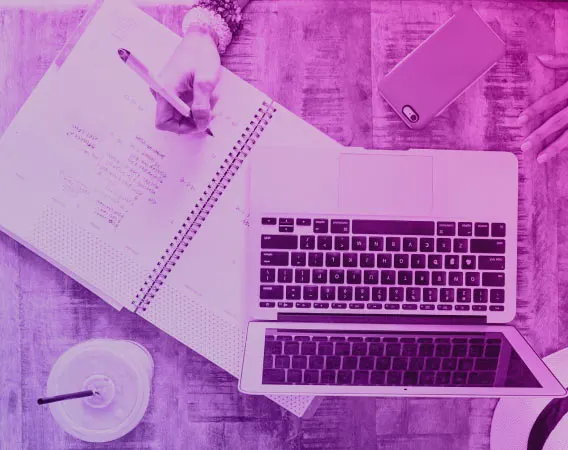 Online GMAT Tutoring | Magoosh
Tutoring is a great opportunity to talk about strategies, build a study plan, figure out what to bring to the test center, and pinpoint what to focus on in your studies.
Check Price
We earn a commission if you click this link and make a purchase at no additional cost to you.
Boise State University Non-Credit GMAT Test Prep
As much as I love how easy it's become to study online, it doesn't work for everyone. Boise State University offers non-credit GMAT test prep courses online for a more traditional experience.
The focus on skills and strategies is helpful for test day. This type of class format is a little more targeted than Magoosh. I like the straightforward approach.
Compared with most college-prep courses, Boise State is a better value. Sign Up Here.
Study Plans & Cost
Boise State only gives you one option for GRE prep, but I like what's offered. It takes place entirely online for anyone who wants to enroll. The course includes 24 hours of live classes in addition to other online content. Within the course, you'll interact with trained GMAT experts.
The curriculum is based on official GMAT materials– which include previous, official test questions. But if you zone out or miss a class, don't worry. Lectures are recorded for improved retention.
Course materials cover quantitative, verbal, integrated reasoning, and analytical writing sections. Each class runs two days a week for three hours each session. Each course, including online materials, costs $799.
Other Study Features
One potential disadvantage to a classroom model is fitting it into your schedule. But the recorded lectures and online office hours are really helpful.
The package also includes materials to help you study for the GMAT on your own. Test questions and practice/ diagnostic exams are included.
Pros
Expert Live Instructors

24 Hours of Classes

All GMAT Test Sections Covered

Based on Official Test Questions

Online Office Hours

Online Practice Materials
Cons
GradPrep GMAT Test Prep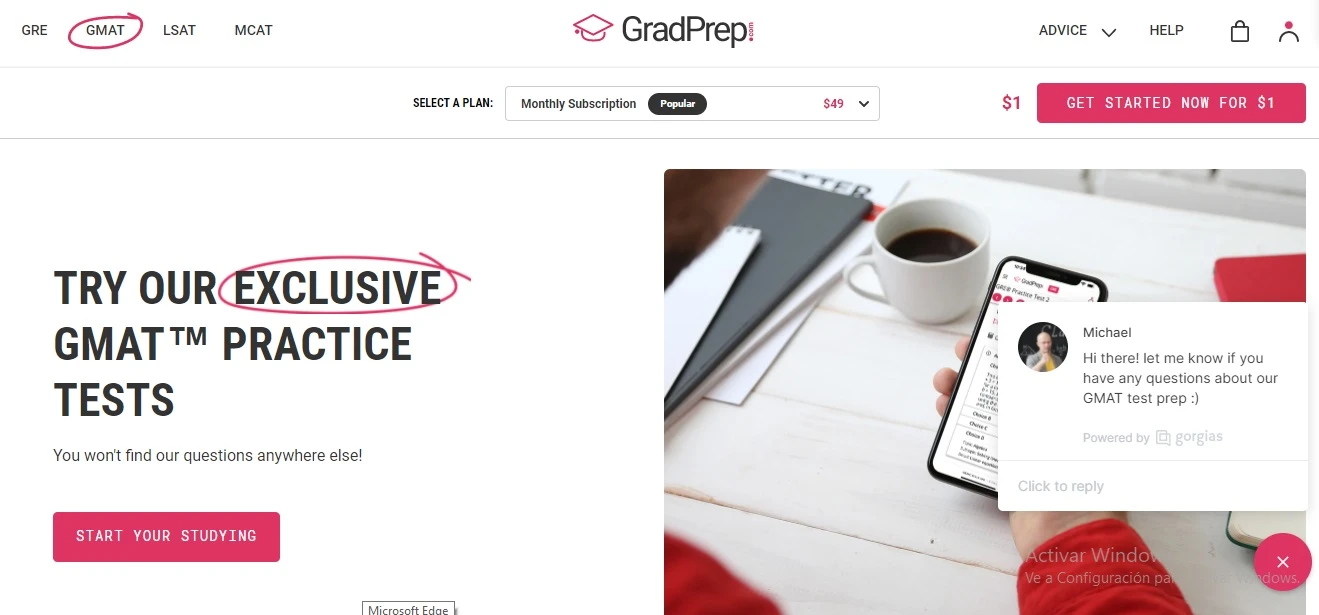 One thing that's always stressed me about taking graduate exams is the fees. The GMAT costs $250 every time you take it. Test prep can cost anywhere from a few hundred dollars to a thousand or more.
Many of us don't have that kind of money to spend. While there are free study resources for the GMAT, they can't fully replace courses. GradPrep is the most affordable trustworthy GMAT test prep online.
You can pay monthly or for a six-month membership. GradPrep provides plenty of ways to practice when you're on a budget. Sign Up Here.
Study Plans & Cost
There's one online study program that offers three study modes and plenty of self-paced study resources. The resources include lessons, practice sets, diagnostic scores, and answers with explanations.
I like how the program targets your weaknesses so you understand what to study. Learner mode allows you to view practice answers as you go. Practice mode only shows you answers once you've finished a set.
It includes a timer but you don't have to adhere to it. In simulation mode, you're given a practice test that mimics the GMAT exam. The most notable of these features are:
4 practice tests

800+ practice questions

6 analytical writing prompts
Cost
$49 per month or a 6-month membership for $147
Other Study Features
Other features include: over 500 practice questions to download, progress tracking, and instant test scores. They offer a 100 percent refund guarantee, but it seems like most students were pretty happy with their experience.
Free GMAT Prep Resources
While I think that paid platforms are your best option, there are several free platforms you can take advantage of. Free GMAT prep resources help supplement your studying. They also are entirely flexible and easy to use.
Beat the GMAT Network

Beat the GMAT is one of my favorites. It's a social networking site where you can interact with fellow students. The website is a little clunky, but the forums are a helpful place to start.
These discuss experiences with different sections of the exam. They also include exchanges for testing strategies.
Pros
Interact with Peers

Tips and Strategies

Relaxed Environment
Cons
No Practice Questions

Not Always Reliable
GMAT Club Channel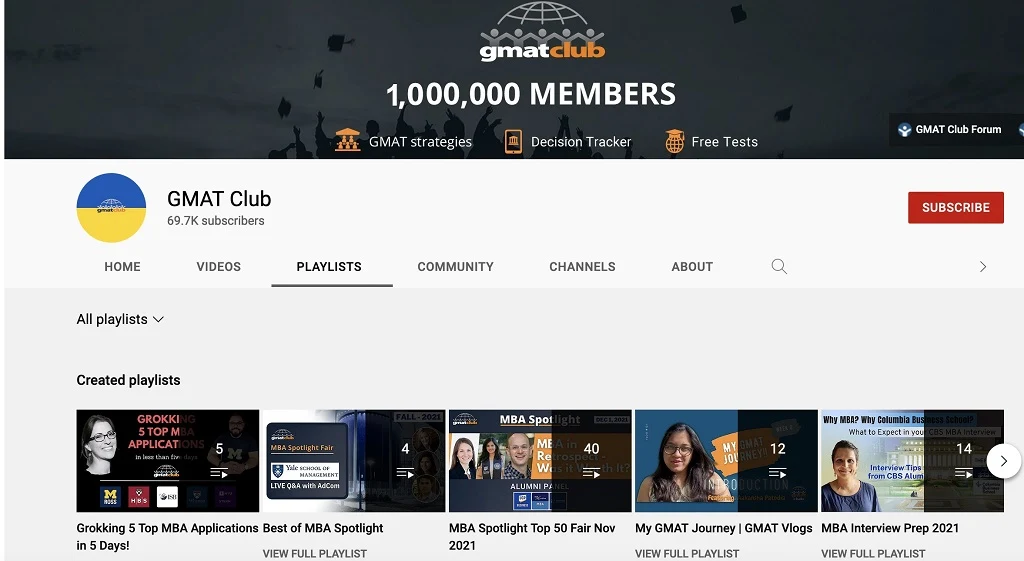 The GMAT Club has several free resources. However, if you learn well with videos, this is a great resource. Their Youtube channel includes information about MBA admissions and news.
It also covers tips for the quantitative and verbal sections. The videos are short and perfect if you want to listen while you're doing something else or on the go. Visit the Channel Here.
Public Libraries
Public libraries usually have some resources for the GMAT. These include reference guides and study books. If they're connected to a university, they may even offer some classes. It doesn't hurt to check.
Pros
Free

Local Community

Resource for Courses and More
Cons
Selection Varies

May not be Updated
Frequently Asked Questions
Question: Are our GMAT practice tests accurate?
Answer: I'll be honest: some GMAT practice tests are more accurate than others. The official GMAT prep test from ETS materials is the most accurate. Other practice tests are pretty accurate but could be a little harder or easier. I would use GMAT practice tests as ways to gauge a score range. It's safe to estimate a small range better or worse. To make your practice tests as accurate as possible, mimic the environment of a test day. Don't take more breaks than you normally would be given. Don't give yourself more time. The best way to improve GMAT scores, other than studying, is to practice pacing.
Question: How does the GMAT online exam work?
Answer: In May 2021, GMAT exams started being offered online. All sections of the exam are the same as traditional exams. The GMAT online exams include integrated reasoning, verbal, quantitative, and analytical writing sections. The time allotted for each section is the same as the traditional exam, and there is the same number of questions. While you can take the online exam from home, there are strict standards to ensure that no one cheats. The biggest challenge is making sure that you have a secure environment to test in.
Question: Are GMAT tests adaptive?
Answer: One of the most challenging parts about the GMAT is that it's computer adaptive. Both the quantitative and verbal sections of the GMAT adapt questions based on how you answer them. That means if you ace the first set of questions, you're going to get a harder next section. While the questions become more challenging, difficult questions are the only way you can get a higher score. Since the GMAT exam is adaptive, the best way to practice for the exam is online. A physical GMAT exam book alone won't replicate how the exam works.
Question: Why should I take the GMAT?
Answer: The GMAT exam is intended for graduate programs in administration and business. It's the most common admission exam for MBA programs in the United States and abroad. While not every graduate program requires the GMAT, there are other advantages to taking this exam. A high GMAT score won't get you into a school, but it can set you apart from other candidates. Research your schools and prepare in advance if you want to take the GMAT. Most students take two to three months to study for the exam.
Final Thoughts
Every year, more than 200,000 people take the GMAT. Of those, a mere 2 percent scored over a 720. The GMAT is a hard test, but it's not impossible. While the GMAT tackles concepts covered on the SAT, the way these questions are presented is much more difficult.
The online GMAT is computer adaptive. The GMAT takes around 3 and a half hours to complete. Fatigue, tricky questions, and changing difficulty levels all make it a hard exam.
However, a GMAT score can be improved with dedicated study and adequate time. No matter how you decide to study for the GMAT, it's important to give yourself more than a month to study.
Final Recommendations: Best GMAT Prep Books
The best GMAT prep books base their materials on the real exam. These books should include practice questions with examples, practice tests, and lessons for each section. I also prefer books that give tips for what to do on the test day.
Books that teach you how the exam works are important because studying needs to involve a nuanced approach. As much as I like study books, please only use these as supplemental study resources.
If you're taking the online GMAT, you will face a computer adaptive test. Practicing online is better for preparing you for what you'll face on your exam day. Here are a few of my favorite GMAT prep books.
The best study materials usually come from the test makers. This book comes with online questions so that you can study both online and offline. It even comes with a mobile app.
What I like about this study book is that every question includes explanations. Questions are arranged by difficulty. Resources include reference sheets and tips for exam day.
The online resources include diagnostic tools, practice sets, flashcards, and the ability to track your progress. This is the best GMAT exam prep book right now. Buy Here.
GMAT Official Guide 2022 | Amazon
Your GMAT™ prep is comprised of comprehensive practice by studying with over 1,000 questions across quantitative and verbal reasoning, analytical writing, and integrated reasoning.
Buy at Amazon.com
We earn a commission if you click this link and make a purchase at no additional cost to you.
11/26/2022 03:53 pm GMT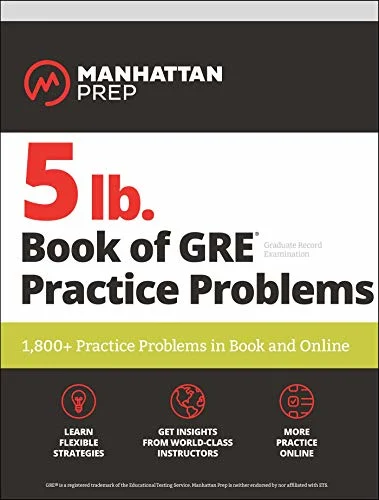 If you just want tons of practice, this book is for you. The Manhattan GRE Prep book includes more than 1,800 questions. These questions include drills, cheat sheets, mixed time sets, and questions of all difficulties.
I like that questions are arranged in groups. This is a heavy but handy book if you want to practice a skill and test how effectively you've studied for the exam.
The book includes both math and verbal questions. I also like that it connects with optional online learning modules. Buy Here.
5 lb. Book of GRE Practice Problems | Amazon
Manhattan Prep's best-selling 5 lb. Book of GRE Practice Problems has been updated to include an online companion of lessons from Interact for GRE, our revolutionary interactive, on-demand learning platform.
Buy at Amazon.com
We earn a commission if you click this link and make a purchase at no additional cost to you.
11/26/2022 03:43 pm GMT