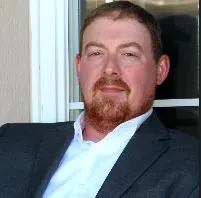 Latest posts by Justin Caldwell
(see all)
The harsh reality is that not all of us can jump right into a program like Photoshop or Lightroom and immediately master the art of creating outstanding photographs or images. As a matter of fact, learning about photography is a challenging and never-ending journey. Thankfully, there are good resources to help you along the way.
Even for those who already have a decent grasp on the fundamentals of photography, there's always the potential to learn something new. And I don't know about you, but I like to learn while doing what I enjoy.
If you're looking to continue developing your skills, there are a few ways to do so. For starters, you could enroll in an in-person workshop. But that requires a lot of additional planning. Nowadays, a more popular option is taking an online photography course.
Our Pick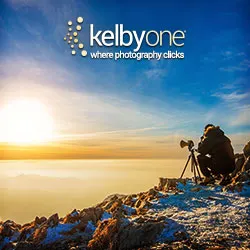 We Love KelbyOne!
With a deep, expansive catalog, users have access to all the photography content they could want on ANY platform! Makes a great one-of-a-kind gift and we have a special offer just for you!
EXCLUSIVE: Save 20% on the KelbyOne Pro Annual Plan
Use Code "OCR20" at Checkout and SAVE!
Start Today
We earn a commission if you click this link and make a purchase at no additional cost to you.
There is no shortage of online websites that offer various courses. You can find offerings that pertain to arts and crafts, specific software, or lifestyle. However, there are also online platforms that focus solely on teaching photography and photography-related courses. One such platform is KelbyOne, which is what we're going to talk about in this review.
What is KelbyOne? Our Kelby One Reviews
KelbyOne was established in 1983 as a computer training platform. It has since transformed into a fully functional online educational website by merging with the National Association of Photoshop Professional. With this huge step forward, KelbyOne made a name for itself in the industry.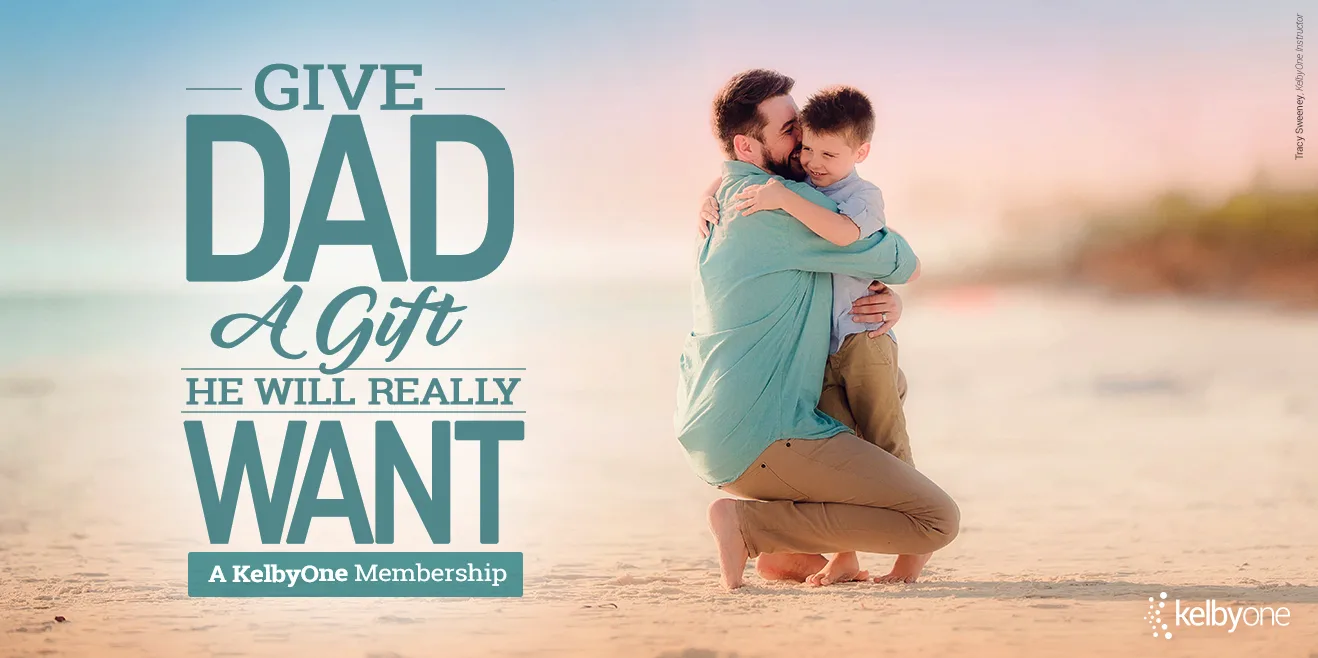 Currently, KelbyOne has more than 50 instructors teaching more than 800 courses that will guide you on your journey to becoming a better photographer. These instructors handle a variety of topics that pertain to their experiences and expertise. Basically, if there's something you want to learn about photography, KelbyOne probably has a course for you.
But how does the site work? And what does it have to offer? Let's dig a little deeper to learn more about the features available through KelbyOne.
What Makes KelbyOne Stand Out?
There are plenty of sites that offer courses online, but what really makes one stand out? Here are some of the features that put KelbyOne above other online learning communities.
Industry-leading coaches and instructors
One of the best things about KelbyOne is that there are plenty of instructors and coaches who cover a wide variety of topics and courses. That means you're only going to be learning from instructors who have experience and knowledge relating to their specific industry.
So, for example, if you want to hone up on your Photoshop skills, you'll study under a professional with plenty of knowledge about it. These instructors are experts in their fields, which means you're learning from the best.
Deep catalog of courses
When you say you want to learn more about photography, you're making a very broad statement. Do you want to expand your knowledge on editing photos? Or do you want to learn more about lighting and background? There's more to taking a picture than hitting the camera button on your smartphone and uploading the image to your social media account.
That's why KelbyOne has hundreds of videos, courses, and training tutorials that help you learn more about photography. When you subscribe to KelbyOne, you'll have the opportunity to explore all the courses the site has to offer.
Plus, with KelbyOne, you can choose to take several courses at once. So if you can manage three or four courses at a time, then you'll get more bang for your buck. One thing is for sure, you'll have no shortage of studies to choose from.
Customer support
While customer support is quickly becoming a focus for online learning platforms, not all sites provide enough support to their clients and customers. However, KelbyOne has shown that customer support is a priority by offering ways to find answers to commonly asked questions or concerns.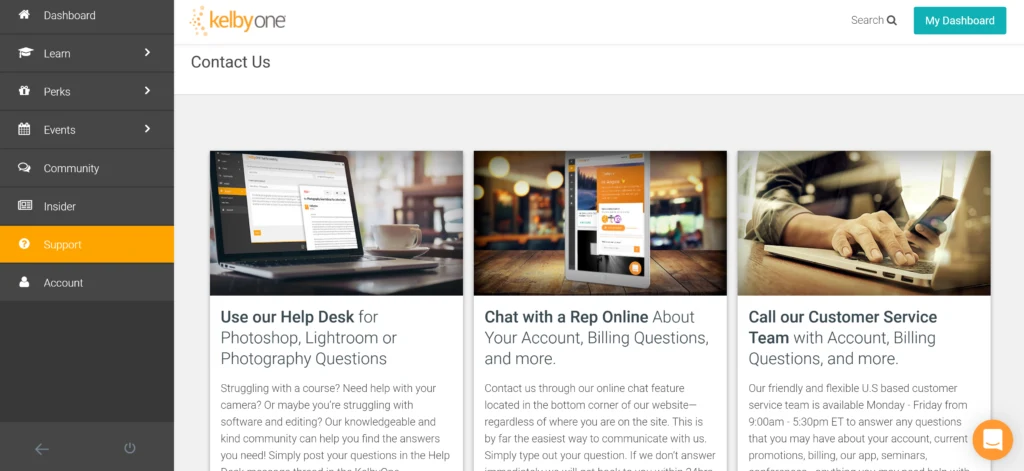 For example, KelbyOne offers the option to join the community forum. Within the forum, you can meet other students like yourself, ask any questions you may have, and perhaps even answer some. You never know who you might meet through the KelbyOne community.
Some members are professionals and experts in their fields, just like the instructors. As a result, you will have access to the shared experiences of others in the industry who can answer all your questions and address concerns or provide additional resources.
Upgrades and Cancellations
There are several subscription plans available with KelbyOne, which we'll get to in a moment. With any subscription plan, it's important to know how easy it is to upgrade to another tier within the site or cancel your subscription altogether.
With KelbyOne, you can upgrade anytime you want so long as you are within the time frame of your subscription plan. If you're in the middle of your subscription period, then you'll be charged a prorated amount based on the plan you choose. As a result, you're getting exactly what you pay for.
Keep in mind that if you choose to upgrade to a Pro or Plus plan, you'll be able to access additional courses on the same day. Additionally, if you choose to cancel your subscription at any time, KelbyOne gives you the freedom to do so.
Course Design
KelbyOne courses as well-designed, easy to follow, and intuitive. The site makes it easy to follow along and pick up right where you left off. The videos are well-done and professional, which shows the care and attention to detail that KelbyOne puts into every course.
Each KelbyOne course is laid out in a way that even novice users will be able to navigate the site with no problems. Everything you need is readily available, along with an option to discuss the coursework with other students.
But there's more to the course design than just a few fancy features and a description. Kelby provides a through and detailed outline of the course, so you know exactly what to expect throughout the class. Additionally, you can see a description of the teacher below the outline, which provides information about what experience and credentials the instructor brings to the table.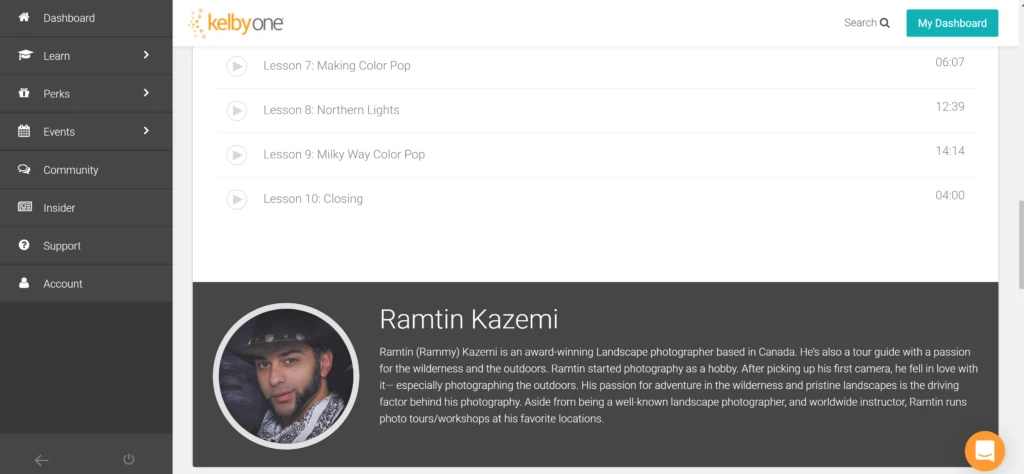 Below the embedded video player is a menu that lets you select different options. You can see the table of contents as they are laid out, find any downloads that are necessary for the course, view transcripts, discuss the course with other students, or ask an expert if you have any questions.
When you're on the table of contents menu, you can see that each lesson is typically between 5 and 10 minutes. Some are a little longer, but most fall within that range.
When you click on a lesson, you're sent to the embedded video player at the top of the course. The video starts playing automatically, with controls in the player to let you stop and take notes as needed so you can work at your own pace.
You can also make the player full-size so you aren't distracted by email or social media notifications. Additionally, if you're in a noisy area and don't have your headphones, you can turn on the closed captions and read along.
A few seconds before your lesson completes, a small window will pop up letting you know what's next on the agenda. If you don't do anything, the player will automatically roll into the next lesson. Of course, if you want to take a break, just pause the video or return to your dashboard. There's also an 'autoplay' feature that you can turn on and off as needed.
As you can see, KelbyOne makes their courses easy to use. The nice thing about them is that you can come and go whenever time allows. You don't have to allot a huge chunk of your day to get through an entire course. All you have to do is set aside 5 to 10 minutes a day, and before you know it, you'll be a photography expert!
Subscription Plans
This feature really sets KelbyOne apart from other online education sites. Most platforms want you to pay for each lesson as you take it. Not KelbyOne. With KelbyOne, you pay an annual or monthly subscription fee, which gives you access to a certain number of courses.
With a membership, you know you're getting the latest information available on any courses you take. Plus, KelbyOne regularly updates its content, so you know you're getting the most out of whichever subscription you choose.
Currently, there are three subscription tiers to choose from:
The Campus Tour
If you aren't sure about committing to a monthly or annual plan, you can try out KelbyOne's free plan. The site offers a limited number of free courses, so you can determine how the site works. The free plan doesn't require credit card information, so just sign up, choose your course and start learning.
The Plus Plan
This is the basic plan available on the KelbyOne platform. It gives you access to more than 300 courses, and you can choose any lesson you want, anytime you want. The Plus Plan also provides guided learning tracks. With this plan, you can see which topics you're currently studying in your dashboard, so you can quickly and easily access them.
Typically your courses are grouped together, giving the impression that you're following an intended path. Plus, if there are courses you don't want to take, you can always opt-out of them at any time.
The Pro Plan
This plan is KelbyOne's version of the premium plan. When you sign up for the Pro Plan, you're given access to the entire catalog of KelbyOne courses. That means you'll have the ability to enroll in all courses available on the site. Additionally, KelbyOne recommends a new course for you every week.
Not only does the Pro Plan give you access to all the KelbyOne courses, but it also provides discounts and perks only available to Pro Plan subscribers. Members can also enjoy premium training tools, one-on-one tutorials, private webcasts, and much, much more.
Our Pick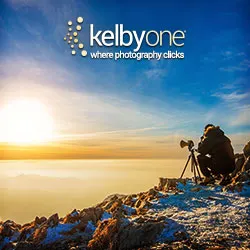 We Love KelbyOne!
With a deep, expansive catalog, users have access to all the photography content they could want on ANY platform! Makes a great one-of-a-kind gift and we have a special offer just for you!
EXCLUSIVE: Save 20% on the KelbyOne Pro Annual Plan
Use Code "OCR20" at Checkout and SAVE!
Start Today
We earn a commission if you click this link and make a purchase at no additional cost to you.
Is the Membership Worth It?
In a word, yes. Of course, if you aren't sure about paying for a subscription right off the bat, you can always use the free option. However, the monthly subscription is a much better option if you want to enroll in several courses at once. Think about how much you would pay if you enrolled in those classes individually. The savings are worth it.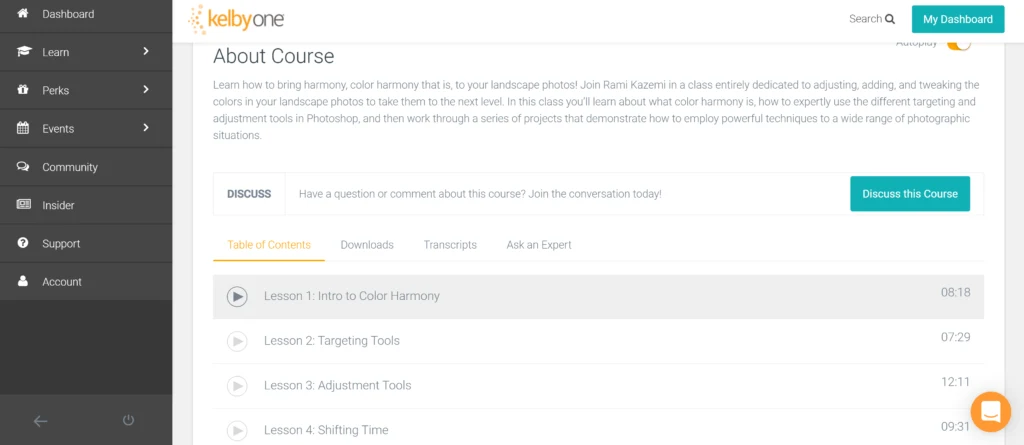 Additionally, there are plenty of classes and courses to choose from. You can go as quickly or slowly as you want. Take multiple courses at a time or focus solely on a single class. The choice is yours.
Pros and Cons
Just like any other site, platform, or software, KelbyOne has its own advantages and disadvantages. Here are some of the most prominent ones.
Pros
Multiple subscriptions options
Free learning plan
One-on-one instruction with Pro Plan
Personalize your own learning journey
Additional learning tools
Change plans or cancel at any time
Cons
Courses only focus on photography
Subscription required to access additional tools
Some instructors are difficult to follow
Alternatives
If you check out KelbyOne and decide that it's not your thing, there are plenty of alternatives out there. Here are some of the more popular KelbyOne alternatives.
FutureLearn
The first alternative option on my list is FutureLearn. This online earning platform gives users multiple ways to learn. Users can select numerous courses at once or take one at a time. This lets you learn at your own pace, which is exactly the idea behind online learning platforms.
FutureLearn offers subjects like history, literature, technology, science, business management, engineering, healthcare, IT, politics, and much, much more. Users have the opportunity to learn with thousands of other learners in one place. Plus, learners will work with professional, experienced, and skilled educators who provide high-quality help and guidance.

With FutureLearn, you can learn basically anything you want. Need to brush up on your professional education? Want to learn something new about your favorite hobby? FutureLearn has what you need. Plus, the site organizes meetups, functions, workshops, and seminars so you can get the advice and information you need to be successful.
There are plenty f opportunities for degrees, certificates, and rewards on the FutureLearn site. You can hook up with amazing universities and professors that will help guide you along whichever path you choose. Whether it's for your career or just something you're doing for personal growth, FutureLearn is an excellent alternative to KelbyOne.
StraighterLine
The second online education platform on my list is StraighterLine. With StraighterLine, you'll have access to a wide variety of services, courses, and content. There is no shortage of courses available, with topics that are low-cost, easy to manage, and always up to date with the latest information.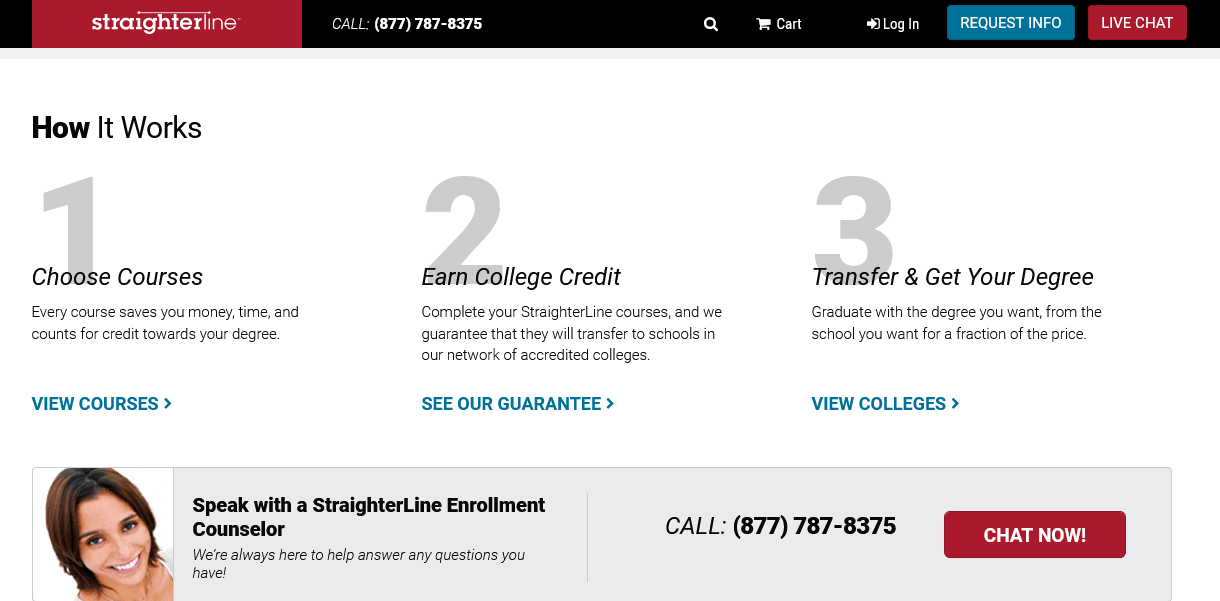 StraighterLine is connected to several universities and colleges that give additional guidance toward your online studies. Users have the ability to directly chat and converse with professionals about any issues or questions that may arise. You'll have complete access to all the StraighterLine features and functionality that make it easy to use.
Last but not least, users have access to world-class industry leaders, owners, and experts. You'll be connected to millions of other users in a single place with little time and effort.
Mindvalley
Another online education site you could use as an alternative to KelbyOne is Mindvalley. This platform connects its users with various services and courses, providing access to learn a wide variety of topics. Users become part of a network with industry leaders from around the world that allow them to communicate through video chats and meetups.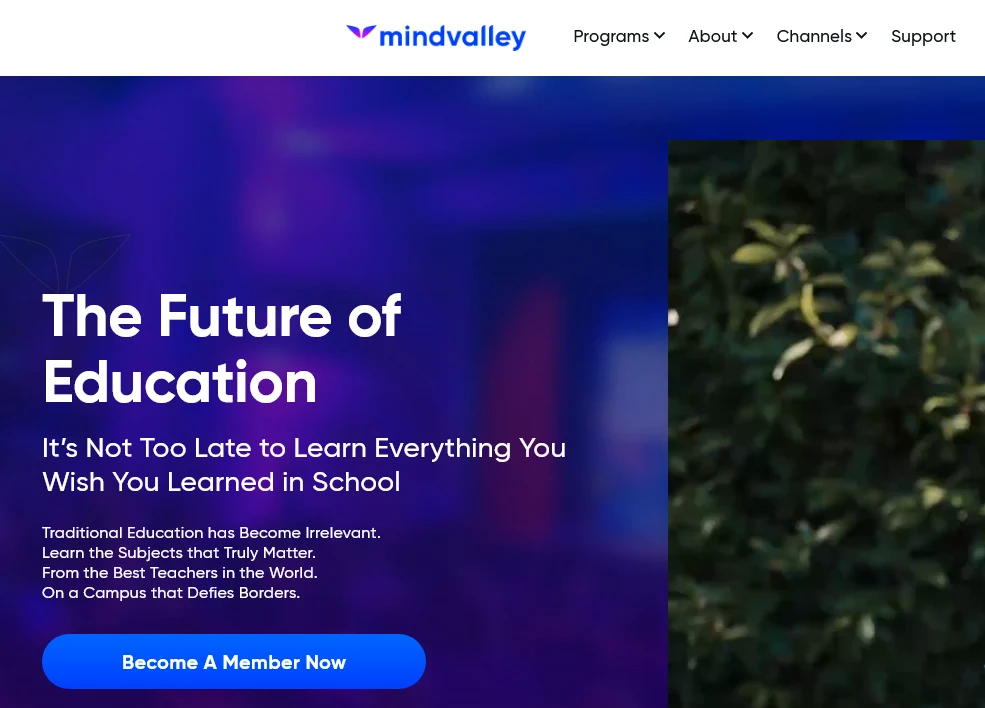 Using Mindvalley, users can navigate the platform to learn about nearly any subject. There's plenty of skilled and professional support available to guide users along their journey. Plus, the platform organizes live gatherings, workshops, and events for its users. At these events, world-class leaders deliver tips on success and provide advice about learning and growth.
One of the best features about Mindvalley is that the platform saves all your data, which means you're not going to suffer data loss while learning. Mindvalley offers some of the best courses available online in multiple languages so anyone can use the site.
VTC
The last online educational platform on my list of alternatives is VTC. The site offers hundreds of courses with varying topics so you can enroll in a wide range of courses. High-level experts and professors offer their advice and suggestions on how to succeed not only with VTC but in your industry.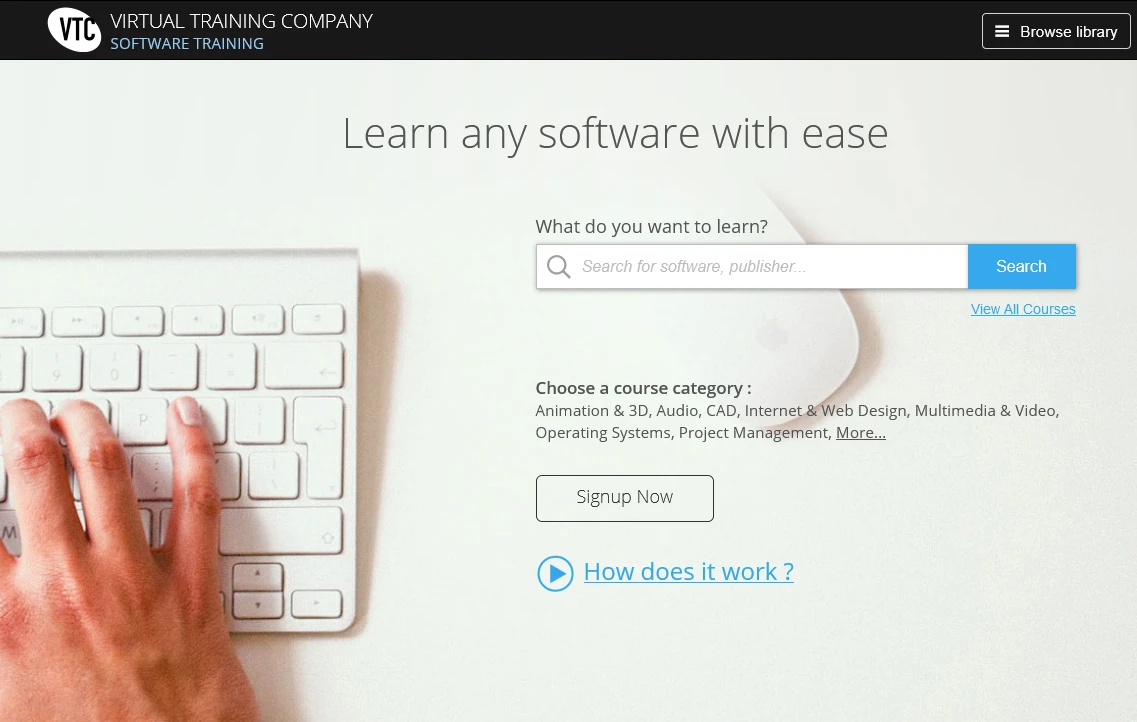 VTC gives users the ability to access all necessary files and documentation without paying extra and offers a professional support team to guide users through courses and classes. Additionally, the platform allows its users to download content for offline use, so you don't have to be connected to the internet to learn more about a particular subject.
FAQs
There are plenty of questions about online courses, but I'm going to focus on questions that pertain specifically to KelbyOne. Here are some of the more commonly asked ones about the online platform.
Question: Can I use KelbyOne from any device or computer?
Answer: Yes you can. With a KelbyOne subscription plan, you can login using any connected smartphone, tablet, or computer. That means you can access your content from anywhere, so long as you have internet connectivity.
Question: Does KelbyOne offer offline support?
Answer: It sure does. KelbyOne's app allows its users to download and access classes offline. That means you can watch content in the car, while you're on the plane, or anywhere you happen to be that doesn't offer connectivity.
Question: Is KelbyOne a good platform for beginners?
Answer: If you're just getting started with online learning, you won't be a beginner for long. It doesn't matter subscription level you choose, KelbyOne has all the courses you need no matter what your skill level.
Question: Is it hard to cancel my subscription?
Answer: If you decide to cancel your KelbyOne subscription, the site makes it relatively easy to do so. It's really as simple as accessing your account page and canceling your membership. You'll have access to your courses until the end of the billing cycle. If you run into any problems with canceling your account, you can reach out to KelbyOne's customer support team.
Our Pick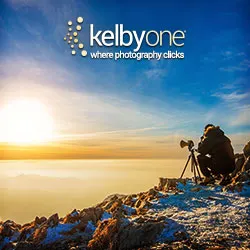 We Love KelbyOne!
With a deep, expansive catalog, users have access to all the photography content they could want on ANY platform! Makes a great one-of-a-kind gift and we have a special offer just for you!
EXCLUSIVE: Save 20% on the KelbyOne Pro Annual Plan
Use Code "OCR20" at Checkout and SAVE!
Start Today
We earn a commission if you click this link and make a purchase at no additional cost to you.
Final Thoughts on KelbyOne Reviews
KelbyOne is a great online platform if you want to learn more about photography and how it works. It's intuitive, easy to use, and offers a wide variety of courses led by leading industry experts. The site offers multiple subscription plans available, so you can choose how much – or little – access you have to the site.
With a deep, expansive catalog, users have access to all the photography content they could want. While other sites offer plenty of courses that discuss other subjects, if you want to have the best possible experience learning about photography, KelbyOne is the online educational platform for you.
Check out how KelbyOne compares to Lynda in our full comparison here or how to find the best real estate related photography courses online.