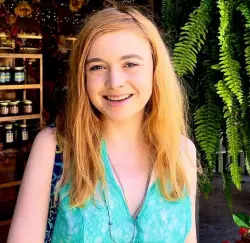 Latest posts by Erin Jamieson
(see all)
Magoosh vs GregMat Test Prep
Whether you're taking the GRE, the GMAT, or another standardized test, one of the hardest questions you'll have to answer has nothing to do with vocabulary or math formulas. I know because it's something I grappled with when I was studying for the GRE: which testing platform is the best?
And if you're on a budget, two of the most popular options are Magoosh and GregMat. While the cost of these platforms is different, they're still often mentioned as testing platforms for a great value.
In the same way that Kaplan is known as an expensive test prep platform, both Magoosh and GregMat are often mentioned for students on a budget.
Of course, the cheapest platform isn't always the best. I know all too well how important it is to fully review and see if a test prep service is worth it. But figuring that out can be challenging, especially if this is your first time considering using a test platform.
In this review, I'll compare Magoosh vs GregMat and give you my honest opinion about which offers the best study resources, practice, and value overall. Is GregMat better than Magoosh? Or is Magoosh worth the extra money?
Read on to find out.
Bottom Line Up Front Summary: I recommend Magoosh for most learners. GregMat has a great price and solid features, but Magoosh offers the depth, study plans, and integrated resources.
There's more generous personalized attention and an emphasis on test strategy. Magoosh also offers multiple study plans. Sign up for Magoosh Here (or check out GregMat here).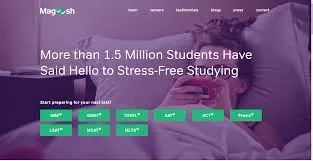 Main Differences Magoosh vs GregMat for Test Prep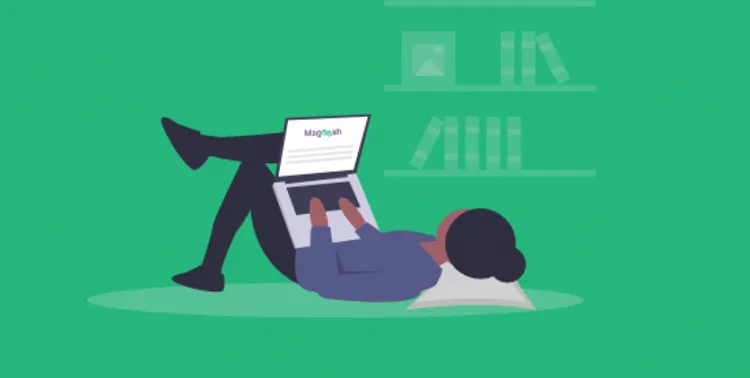 Magoosh

offers plans for live classes, one on one tutoring, and self-study, while

GregMat

offers one membership plan that provides access to videos and lessons
Magoosh

offers test materials for the GRE, GMAT, ACT, SAT, TOEFL, LSAT, and MCAT. Praxis and IELTS, while

GregMat

offers test materials for the GRE and some for TOEFL
Magoosh

provides full-length practice tests, with score predictors, while

GregMat

offers practice drills and limited-time feedback
Magoosh

is a larger company that employs tutors that scored within the 99th percentile, while

GregMat

is run and operated primarily by one person
Company History & Philosophy
This is a step I didn't take when I was preparing for my exam. So why look at a company's history? I think it provides insight into the company's main mission.
I like that it also gives you a glimpse into the company's primary focus- and if it's changed over the years. There are some interesting differences between GregMat and Magoosh.
Magoosh
A group of four students at UC Berkeley decided to launch their test prep service in 2009. The first year they only offered GMAT Math preparation. By 2011, Magoosh served GRE students. In 2016, Magoosh became a well-known name in test prep, winning awards for its fast growth and entrepreneurial spirit.
Magoosh has over 1.5 million students under its belt, with a mission to provide accessible and effective test preparation. They partner with over 20 nonprofits in the educational field to provide help to communities in need.
GregMat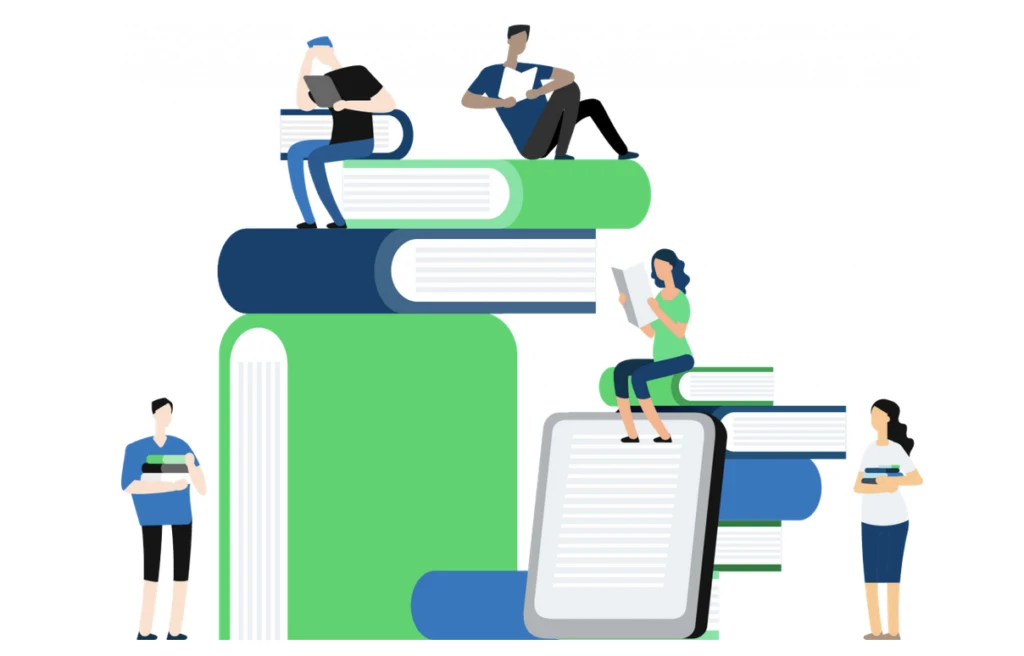 It's hard to trace GregMat's company history, nor do they have the non-profit ties that Magoosh has. GregMat has a detailed mission statement that includes low-cost prep and value. I like how the platform acknowledges that its material cannot be superior to official ETS materials for the GRE.
They also believe in teaching strategies and deeply understanding the GRE. There's an emphasis on quality practice over quantity. They acknowledge factors that impacted me and impact so many others, such as test anxiety and getting hung up on weaknesses.
Takeaway
It's too hard to directly compare these two. On one hand, Magoosh has a respectable company history. On the other hand, GregMat's philosophy is realistic and takes an approach I believe is more effective than a strict emphasis on tons of practice.
Main Test Prep Options
Of course, this category is really important. I'll provide a look at what exams Magoosh and GregMat cover, as well as the main ways you can study. While self-studying alone works for many test-takers, others, like me, really benefit from a little extra support.
That support can come in the form of classes, tutoring, or other targeted study plans. It's important to understand who you are as a test taker and what your needs are.
Magoosh
Magoosh covers the GRE, as well as: the GMAT, TOEFL, SAT, LSAT, ACT, MCAT, Praxis, and IELTS. Along with this impressive range of test coverage, there are many ways to study. That includes all self-paced study with lessons and video lectures, live classes, and one on one tutoring.
GregMat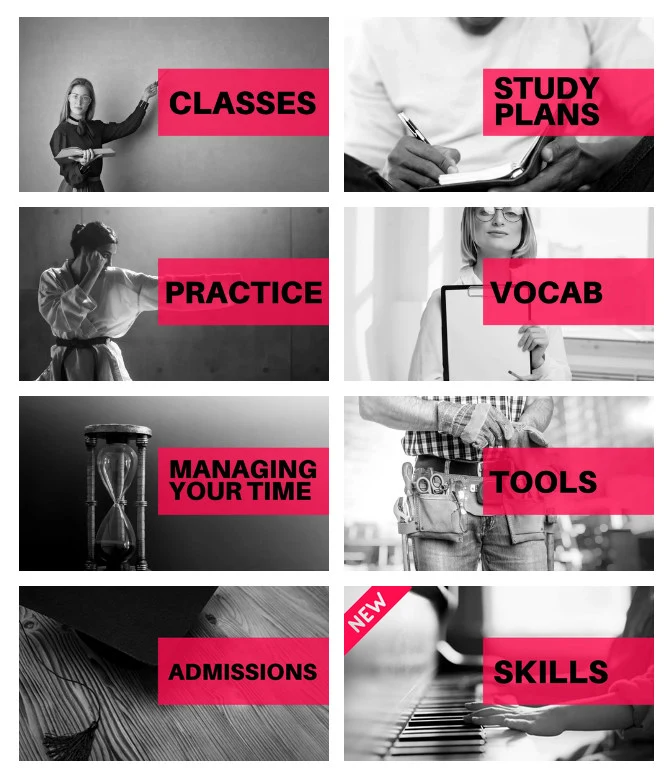 GregMat is focused on preparing for the GRE (though they do have some resources for TOEFL now too). Learning through GregMat includes online learning through live classes and call-in shows where you can pick and choose what you participate in.
Better yet, every class is recorded, so you don't even need to be live on the platform. Classes are sequenced and easy to find. Recorded lessons are paired with optional homework. It's an interesting blend of self-paced study models with live classes for an a-la-carte approach to learning the GRE.
Takeaway
If you're studying for anything other than the GRE, then Magoosh is the right option. But for the GRE, I like how both platforms combine learning styles. While you do get dedicated plans with Magoosh, you can mix and match your learning preferences with GregMat. The main component that GregMat is missing is one on one tutoring.
Plans and Pricing
I know how important a budget is, and I also know how expensive preparing for an exam is. You have to be content not only with the fees for studying but the exam and registration fees. That's not even to mention any fees for applications.
However, I like to balance out those considerations with the plans themselves are there flexible options? Do they make sense of the exam type? I found some interesting differences between Magoosh vs GregMat for test prep. I'm comparing prices for just the GRE since that's what the two platforms have in common.

Magoosh has three main plans: two self-study and one live premium plan. The basic GRE study plan covers all sections of the GRE (verbal, math, and AWA) and one month of access, along with comprehensive materials for $169 a month.
The other self-paced plan has the same features, just with longer 6-month access, for $199 ( a much better deal). Their live plan adds in 16 hours of live classes, plus all other features, for $499.
Premium 1 Month – $169

Premium 6 Month – $199

Live & Premium – $499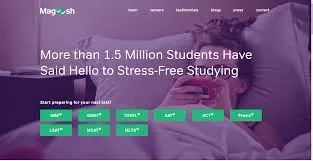 GregMat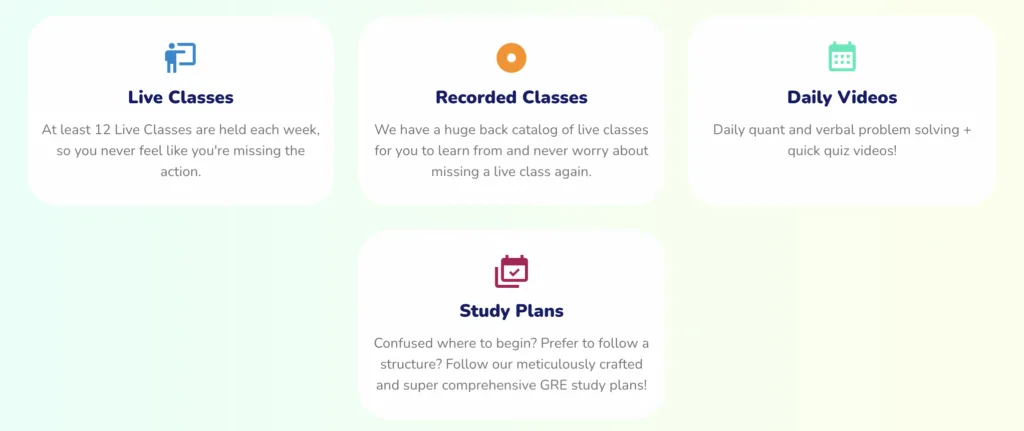 For better or worse, you don't have to decide with plans for GregMat. They have a simple membership for $5/ a month. Once you're a member, you have access to all GregMat materials, from homework to live classes and more.
Membership (all materials) – $5/ month
Takeaway
It's hard to beat the cost on GregMat. Even though Magoosh is considered one of the most affordable places to learn the GRE online, GregMat costs a fraction of that price. Of course, the options with Magoosh and more robust resources should also be considered.
Main Study Resources
For main study resources, what I look for in a great test prep platform is one that reflects the exams in content and strategy. Plenty of practice, through both questions and full-length tests, is important.
But I also want questions not only with answers but detailed explanations. Finally, I wanted to see how Magoosh vs GregMat compared for different learning styles. That includes being able to learn through an app, video lectures, interactive plans, and more.
Magoosh
Magoosh does an excellent job of providing value for your money, no matter what plan you choose. All plans come with 8 complete sections of GRE materials, more than 1600 questions, 3 complete practice tests, and lessons for all three GRE test sections (AWA, Verbal, and Math).
They also include study schedules, and, even better, former, officially licensed questions from the ETS. The live version, of course, adds on 16 hours of classes plus personalized homework. You also have 24/ 7 tech support in case anything goes wrong.
GregMat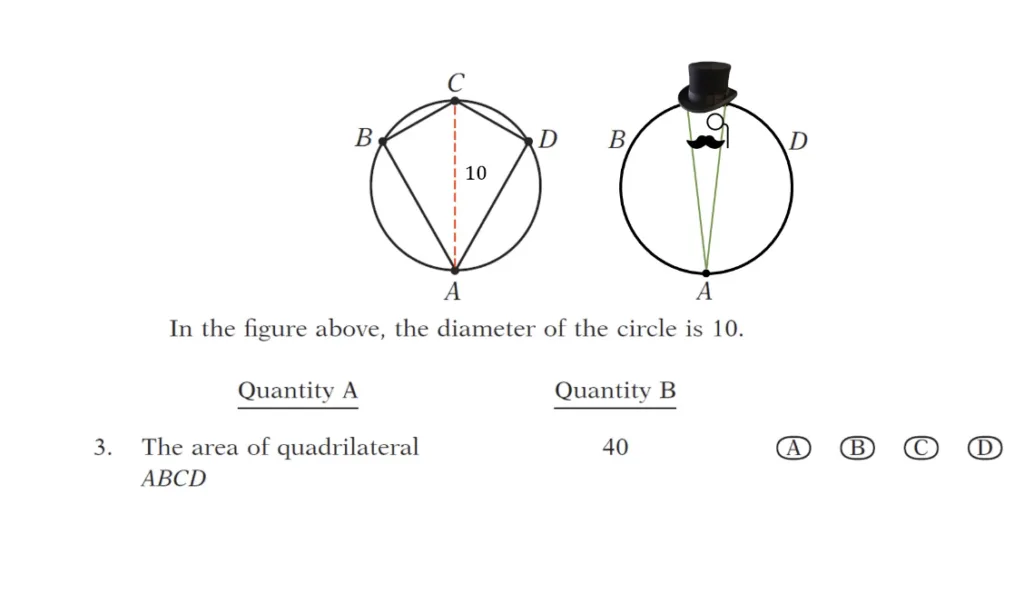 There are walkthroughs for old, official GRE tests. This is something I didn't expect, and they provide explanations behind those questions. They host weekly questions (solved in many ways), and GRE game nights with weekly prizes (including tutoring). There are live and recorded classes- including both sequenced and non-sequenced classes.
They recently added monthly study plans which include links to lessons and videos. Even with all of that, there's a problem of the day, words of the day, and tools (like the online GRE calculator to mimic test day).
They even have a random essay generator and random word generator. You can submit essays for feedback once a week– and you're working with a very similar interface as you'll face on test day.
Takeaway
I've admired Magoosh for a while– and I do still think it's a great value- but I'm also impressed with how much content GregMat includes at a low price. I love that it's entirely flexible but also creative. The interactive elements could be really helpful for some students.
Simple as it sounds, being forced to use an on-screen calculator and limited word processor makes a difference. Both platforms include past test questions. Magoosh is a little more in-depth and personalized, yet GregMat has substantial features.
Refunds, Discounts, and Free Trials
While it's best if a test prep platform works for you, I know not everything goes to plan. So I decided to investigate cancellation options, free trials, and refunds. Both Magoosh and GregMat have options, but they're specific for their platforms.
Magoosh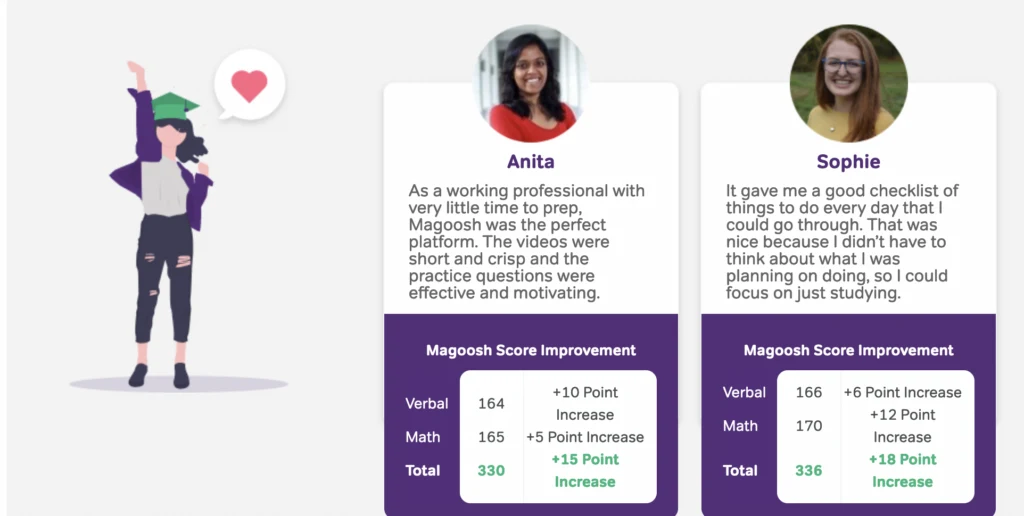 Magoosh gives you a free 7-day trial. If you don't like the GRE prep in a week, no problem. Another perk is the 5-point score guarantee. That means you can be refunded if you prove that, after using Magoosh, your score doesn't improve by 5 points or more.
GregMat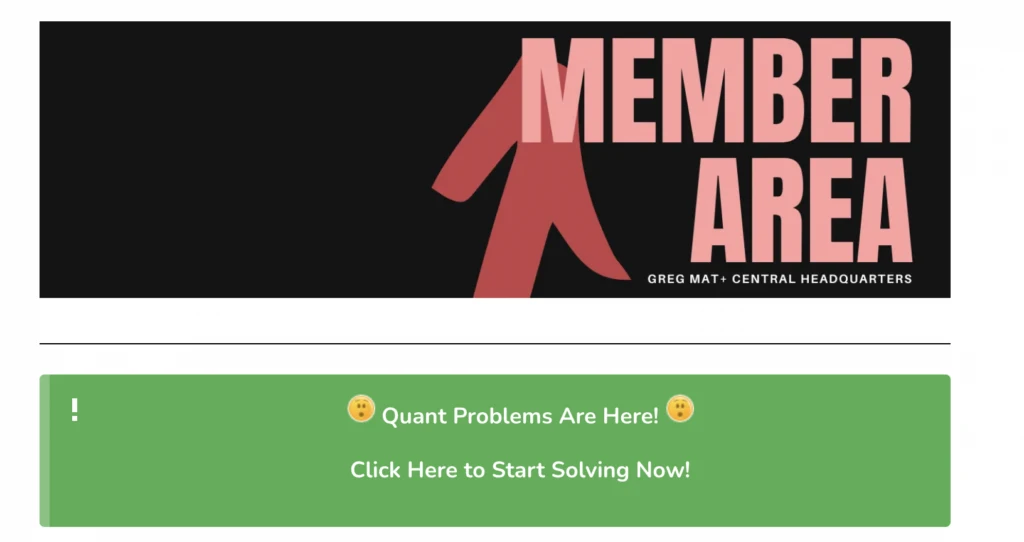 GregMat doesn't offer discounts, and they don't offer a score improvement. That may sound like a notable disadvantage until you realize that you can cancel for the next month at any time. All you need to do is log in to your account. All billing is handled through PayPal and other secure methods.
Takeaway
I like the Magoosh score guarantee, but not just because students can be refunded. The score guarantee to me says that they are confident in their course materials. However, it makes sense that GregMat, as a monthly, cheap subscription model, doesn't offer this option.
Additional Free Resources
Free resources are usually open to the public and more cursory. I see these as bonus points for a test prep platform and an extension of your learning experience.
Magoosh
Magoosh is pretty generous with its free resources, and they're mostly all organized on the Magoosh GRE Blog. The blog includes mini-lessons and sample questions for every section of the test, additional resources, and information about both graduate schools and the GRE structure. They also have a YouTube channel.
GregMat
There's a GregMat Youtube Channel, which provides a preview of study content. They also offer a nice collection of free resources that provide advice on all sections of the GRE as well as essay tips.
Takeaway
I'm impressed with the dimension and quality of Magoosh's free resources. Plus, these free resources complement paid study materials quite well.
Instructors and Student Experience
I wanted to see if there was any information about the people behind the test prep. Instructors and directors don't need to have a certain degree, but they do need to understand the tests that they're teaching.
And while I bring my impressions and experiences, I wanted to look to see if those experiences aligned with the average student's.
Magoosh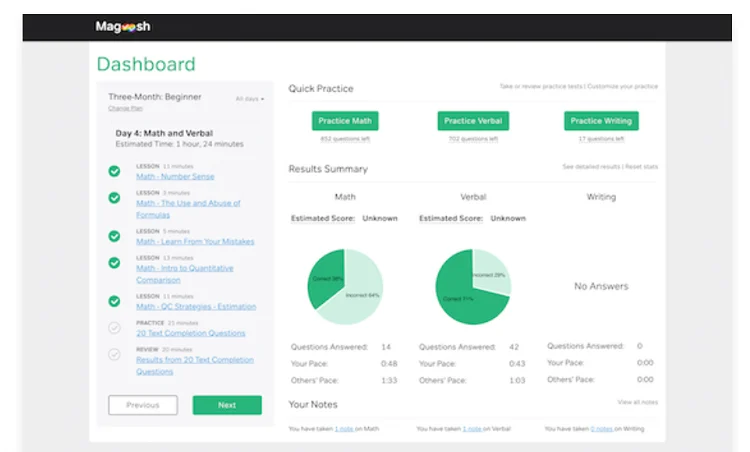 All GRE classes are taught by an instructor who scored high (99th percentile) on the GRE. Students are mostly as pleased as I am with Magoosh.
While not everyone improves as much as they want to, most improve some and find their study prep both helpful and insightful. Even better, there are many personal and professional reviews, with few complaints.
GregMat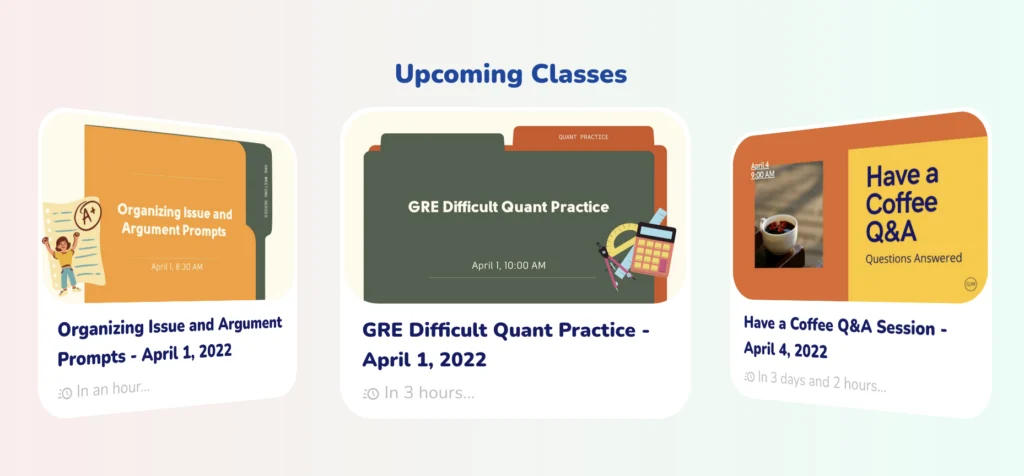 GregMat was started and founded by one person, who continues to lead the platform today. The problem? There are limited reviews, no contact information, and there's limited information.
Translation: you don't know whom you're being taught by, and there's only a single email available. While there are no complaints, there's also no business profile and only brief discussions on Reddit. The lack of internet presence is quite unusual for a test prep service.
Frequently Asked Questions
Question: Is GregMat Enough for GRE?
Answer: Everyone is different when it comes to studying for the GRE. I benefited most from a dedicated study plan as well as some personalized attention. Others will do well with some solid course materials and dedicated self-study.
I think that a platform like Gregmat may be enough for the GRE for many who work well on their own. Others may need a little more of an advanced course, live classes, or tutoring.
It may be a good idea to take a diagnostic test and see where you are and compare it to your target score. If you're far away from your target score, really struggle in one area, or have already taken the GRE a few times, the Great may not be enough. The lesson? Know yourself and assess what your needs are.
Question:
Is the GregMat 1 Month Plan Any Good?
Answer: The 1-month plan is a decent budget option if you're in a crunch. The problem is, I wouldn't recommend only studying for one month for any type of standardized test.
One month is a great period to brush up on your knowledge and go over some last concepts. It's also enough time to take some more practice tests and do some trial runs. But if you want the best results, I'd go with a plan that's at least 2 to 3 months long.
Question:
Is Magoosh Harder than the Actual GRE?
Answer: Magoosh materials are pretty reliable for teaching different techniques and strategies for the GRE and other standardized tests. If anything, their practice tests and quizzes tend to be a little harder than the average GRE. However, I wouldn't say it's quite as simple as that.
On test day, you're facing a fully computer-adaptive test, not to mention extra stress and time constraints. So even if some of the questions from Magoosh are at a higher difficulty level, I found that the actual GRE is just as difficult.
Question:
Is Magoosh Worth it?
Answer: Magoosh has some pretty comprehensive materials and resources. Their practice test, score trackers, lessons, and online help all make it a good program. While it's not the cheapest option, it's also far more affordable than most test-prep services. I'd say it's worth it. But I also think what you put into it matters.
No test prep platform can do the work for you, and you need to plan. Magoosh has several different ways to study, too. Magoosh teaches you ways to learn the material, but also understand the tests themselves. For most people, Magoosh is worth it. Plus, Magoosh offers refunds if you don't improve your score.
Final Decision: I Recommend Magoosh over GregMat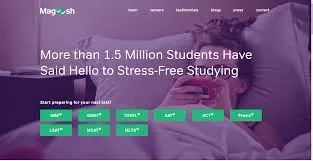 The low price of GregMat is tempting. I have to say that GregMat offers an excellent price, and the course content is creative and engaging. I also really appreciate that there are tools, like the GRE calculator an essay template.
However, Magoosh is a more nuanced experience, with an emphasis on personalized attention, targeted test strategy, and full-length practice that helps you accurately predict your score.
Magoosh also has an excellent company history and commitment to serving populations in need. The lack of information about GregMat, and the slightly less nuanced approach make me choose Magoosh over GregMatt. Sign up for Magoosh Here or Explore GregMat Here.
Final Recommendations: Free Alternatives to Magoosh and GregMat
GregMat is pretty cheap, and even though Magoosh costs a lot more, it's one of the best value test prep platforms. But if you want either free resources to help you prepare, there are a few options.
Most of these are blogs, YouTube channels, or, of course, free resources offered from Magoosh. While I don't believe that free resources replace Magoosh or GregMat, here are a few places to consider.
ETS Website
If you're taking the GRE, TOEFL, Praxis, or the HiSet, you absolutely should visit the official ETS website. Not only do they have just-have information on the exams and how to sign up, but they also offer free content.
It's pretty limited, but I recommend looking at the same questions at least once before your exam since these are the proctors of the exam. Visit Here.
GMAC
The Graduate Management Admission Council offers free information about the GMAT exam online format. It also provides a link to an annual conference. They provide some really helpful test-taking strategy tips as well as resources for exam prep. Visit Here.
Target Test Prep and Magoosh YouTube Channels
Target Test Prep also offers full test-prep services. But it just so happens that it also has a great Youtube channel if you just want a supplement to your learning. These webinars are personal stories. If you want more practice, though, the Magoosh channel is the better option.
Magoosh has a channel for the GRE, the GMAT, the LSAT, and the MCAT. These channels include practice for about every section of these tests, in bite-sized videos that you can watch or listen to wherever you are. View the Target Test Prep Channel Here, the Magoosh GRE Channel Here, or their GMAT Channel or MCAT Channel Here.